LADY GAGA MEETS DONATELLA VERSACE!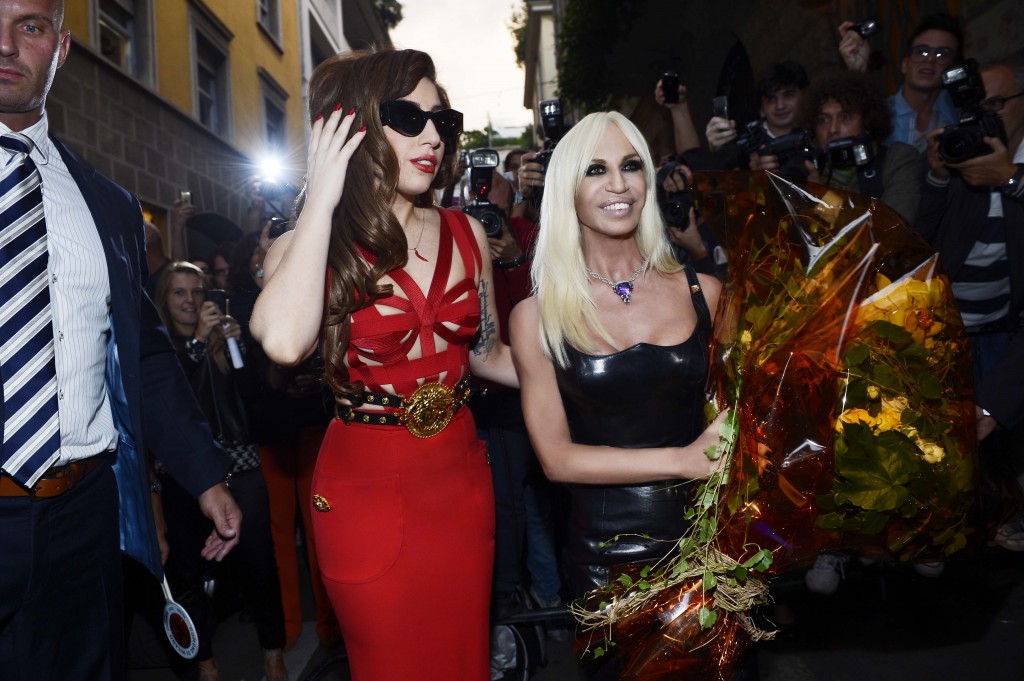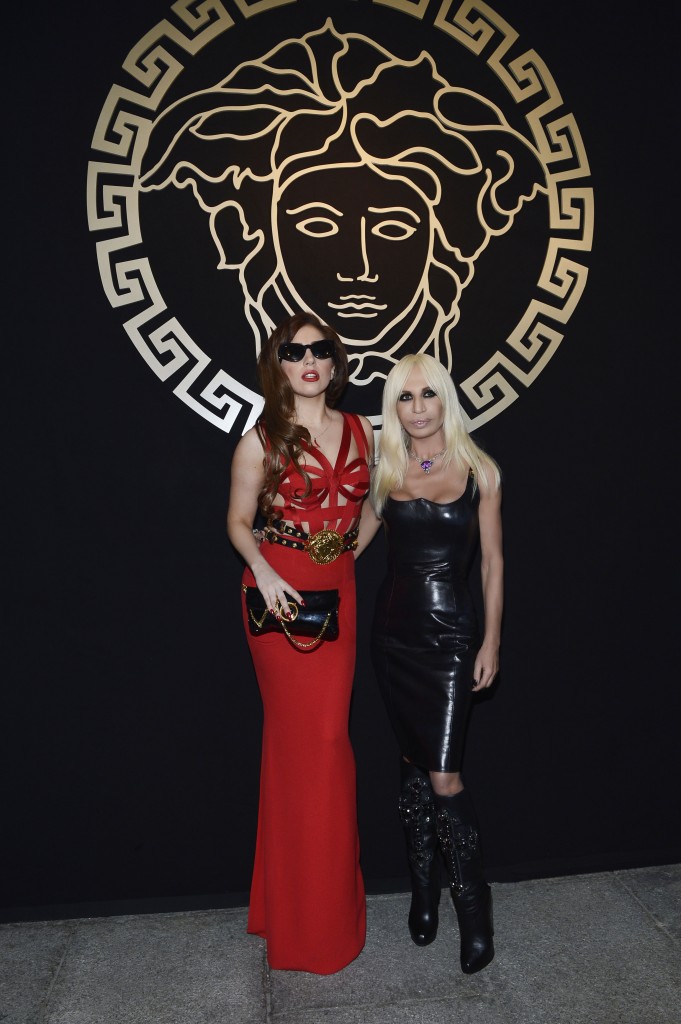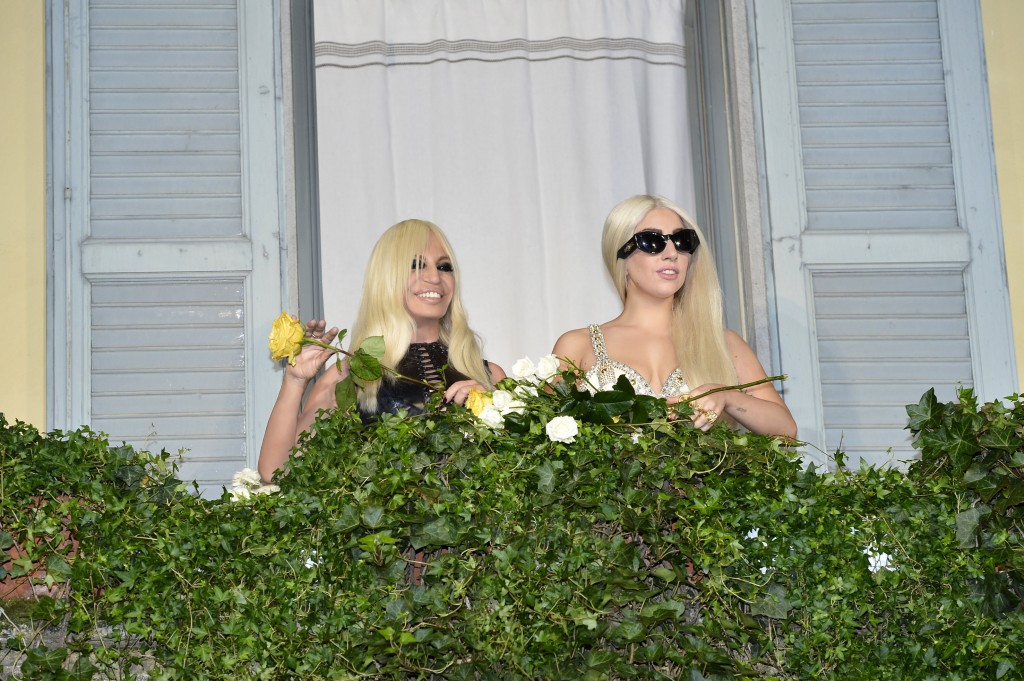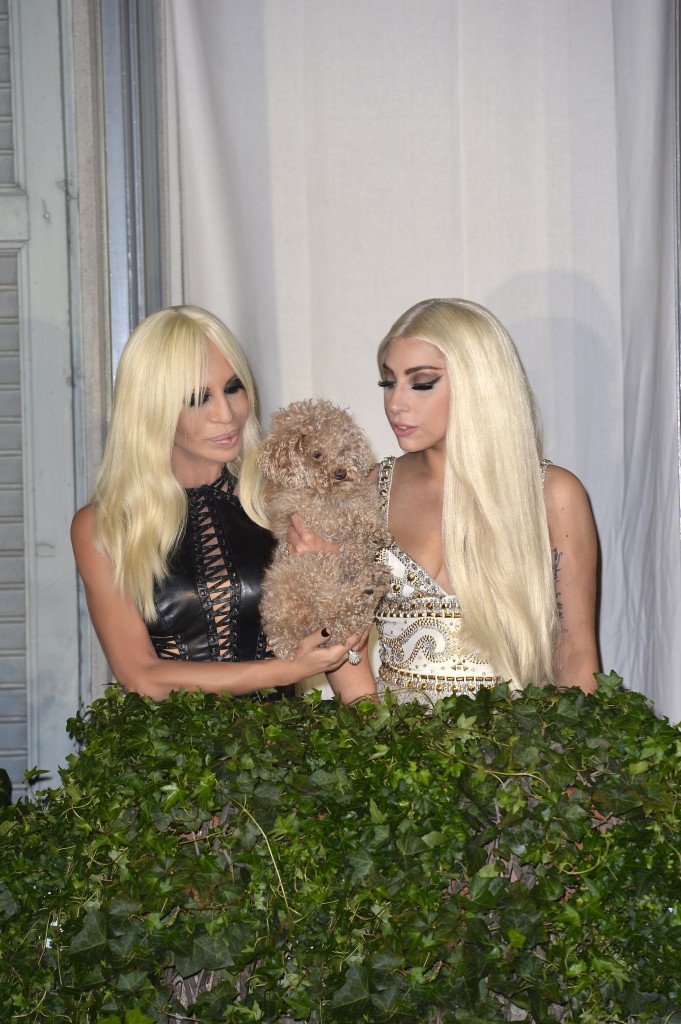 International pop sensation Lady Gaga attended the Palazzo Versace on Via Gesù in Milan yesterday for a private dinner held in her honor by Ms. Donatella Versace. Gaga of course didn't disappoint where the fashion was concerned, wearing not one but two full Versace looks; the first was a red vintage Gianni Versace gown with intricate straps and a gold medusa buckle from the Gianni bondage collection teamed with an auburn wig, sunglasses and a handbag from the Versace Spring/Summer 2013 Runway. The second look was a white dress with gold and silver hardware, which we saw as both GG and Donatella threw roses to their fans from the balcony of the Palazzo Versace. The star opted for the full Donatella combo for this particular look, going for the poker straight blonde wig with a smokey eye. Also joining them on the balcony was Fozzi Bear, the Haus of Gaga's pet dog. Donatella went for full on black leather looks, the first, a sleeveless knee-length dress worn with knee high studded leather boots. The second was more of a bondage style dress with cut outs and lace-up detail throughout.
Like this? Why not try one of these too!