We met with ground-braking make-up artist and creative director of Illamasqua Cosmetics Alex Box at the House of Blue Eyes show to discuss make-up, inspirations, and how it all began.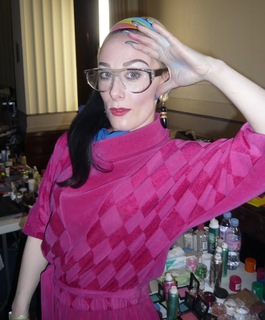 Alex has been an artist for over a decade, a Fine Art graduate from Chelsea College of Art she started to explore different mediums and canvasses, one of those being bodies. Her make-up explores the relationship between art, science, nature and the magical.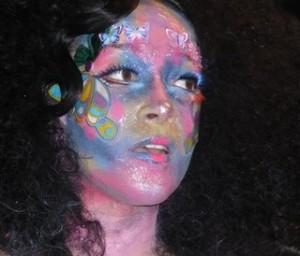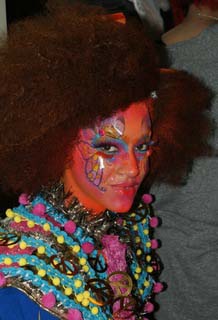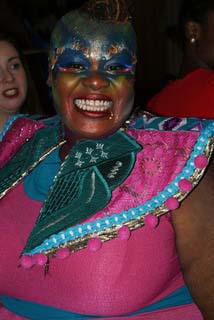 The House of Blue Eyes Revolution + Love AW10 show was inspired by love, freedom, hope, and colour. This was the 2nd time Alex had worked with H.O.B.E, having also created looks for designers such as Karl Lagerfeld, Stella McCartney, McQ, Peter Jensen and Gareth Pugh, this show is a totally different experience "I just love working with him, the exploding enthusiasm and responsibility is great. I love the idea of free love festivals."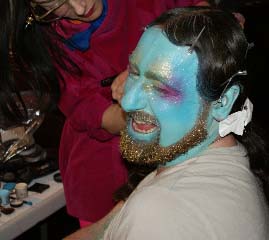 The make-up kit used consisted of coloured hair sprays "you know the cheap one's from the chemist", various glitters, paints, and a lot of Illamasqua products.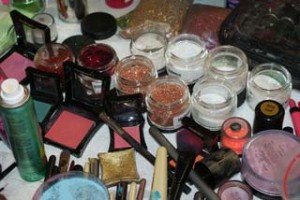 Alex used cream eyeshadow all over the face in Armour £15,powder eyeshadow in Predator £15,cream blusher in Dixie £16,for highlighting she used Liquid Metal in Solstice £17, and pure pigment in Marvel £15. All products by Illamasqua, click on products to go to direct pages.
Alex will be returning to Paris for the AW10 shows to work with Karl Lagerfeld.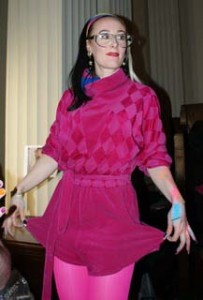 Alex's work has featured in Vogue in Italy, France, Japan, China and Britain. Her work is also regularly seen in titles including Numero, W, Another Magazine, Dazed & Confused, 10 and i-D.
If you want 'a piece' of Alex's artwork in your home get her self titled book, 'Alex Box' shot by Rankin, which launched October 2009 click here to purchase