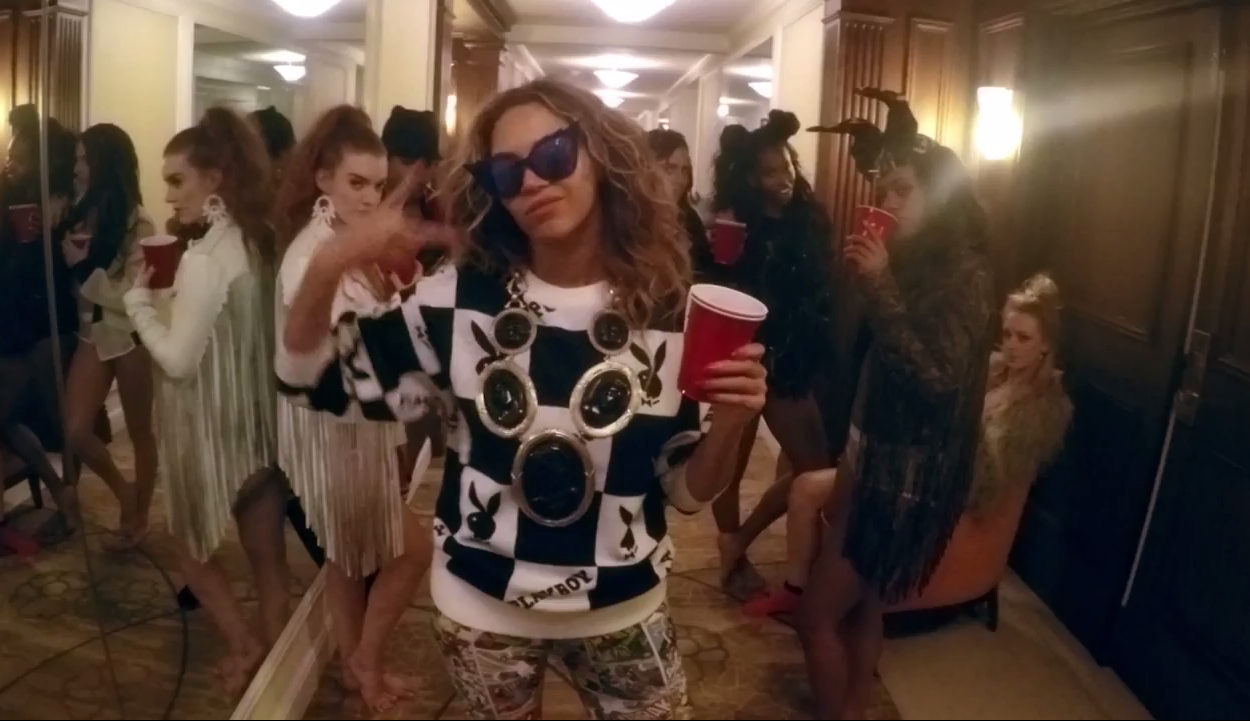 Bey dawg dropped a new video last night for new single 7/11 and both the song and the vid are absolute foolishness…in the best way possible!!!  Who doesn't wanna spill alcohol with Bey, get that azz slapped by Bey, shake it off with Bey???
I love that the vid cost next to no dollas!  Living!!!  This bish is like Christmas morning, only with her you don't know it's coming.
I wonder how many vid-a-likes we're going to see crop up!