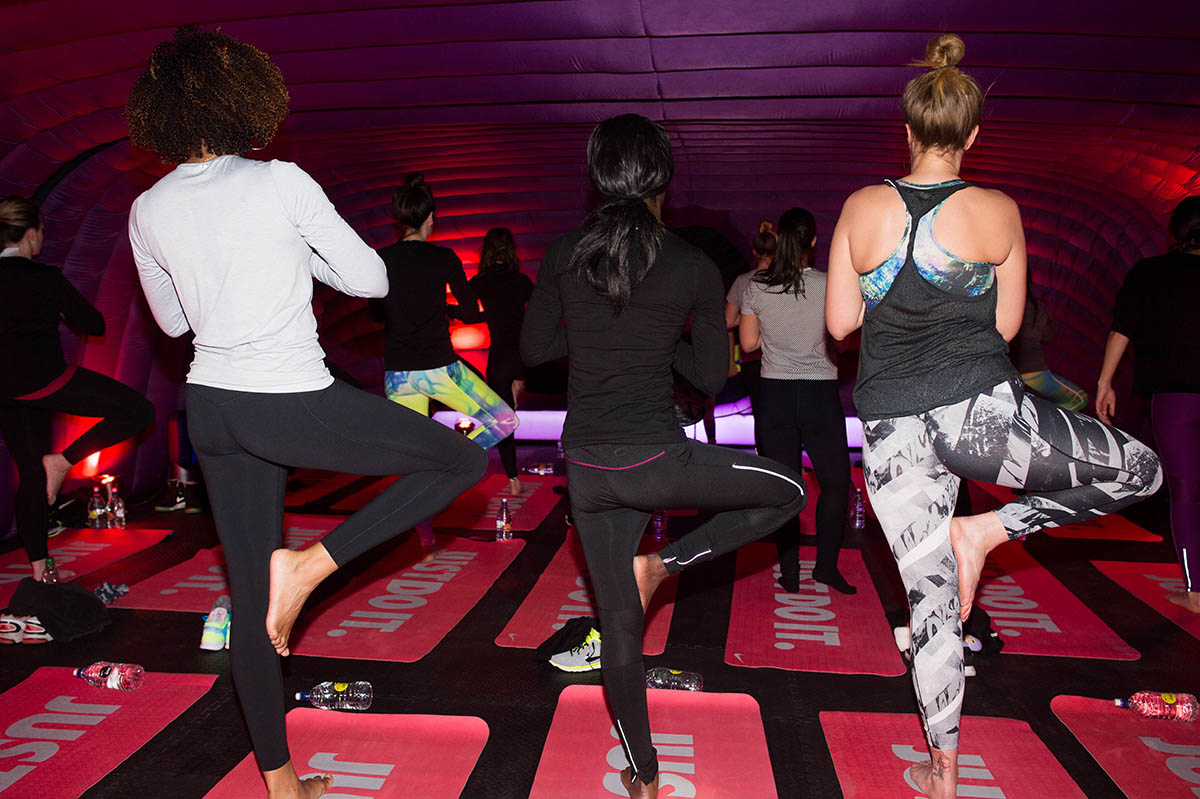 You know I mentioned the whole looking/feeling sexy while naked thing here, at the moment I just about look good in a chunky knit!  Well last week I attended the NTC Week London Yoga Session in the Bay Sixty6 skate park over near Notting Hill.
I know you're probably thinking 'yoga in a skate park, in damn near sub zero temperature?!', well at least that's what I thought.  I don't even go for a run when it's cold (I don't even really run unless it's summer time, then I'll go for a light jog).  However the yoga class was held in the middle of the skate park, but it took place inside a giant puffer jacket like tent that zipped all the way up – they call this contraption the Hot Pod.
See more after the jump!
INSTAGRAM : TWITTER : BLOGLOVIN : FACEBOOK : TUMBLR : YOUTUBE