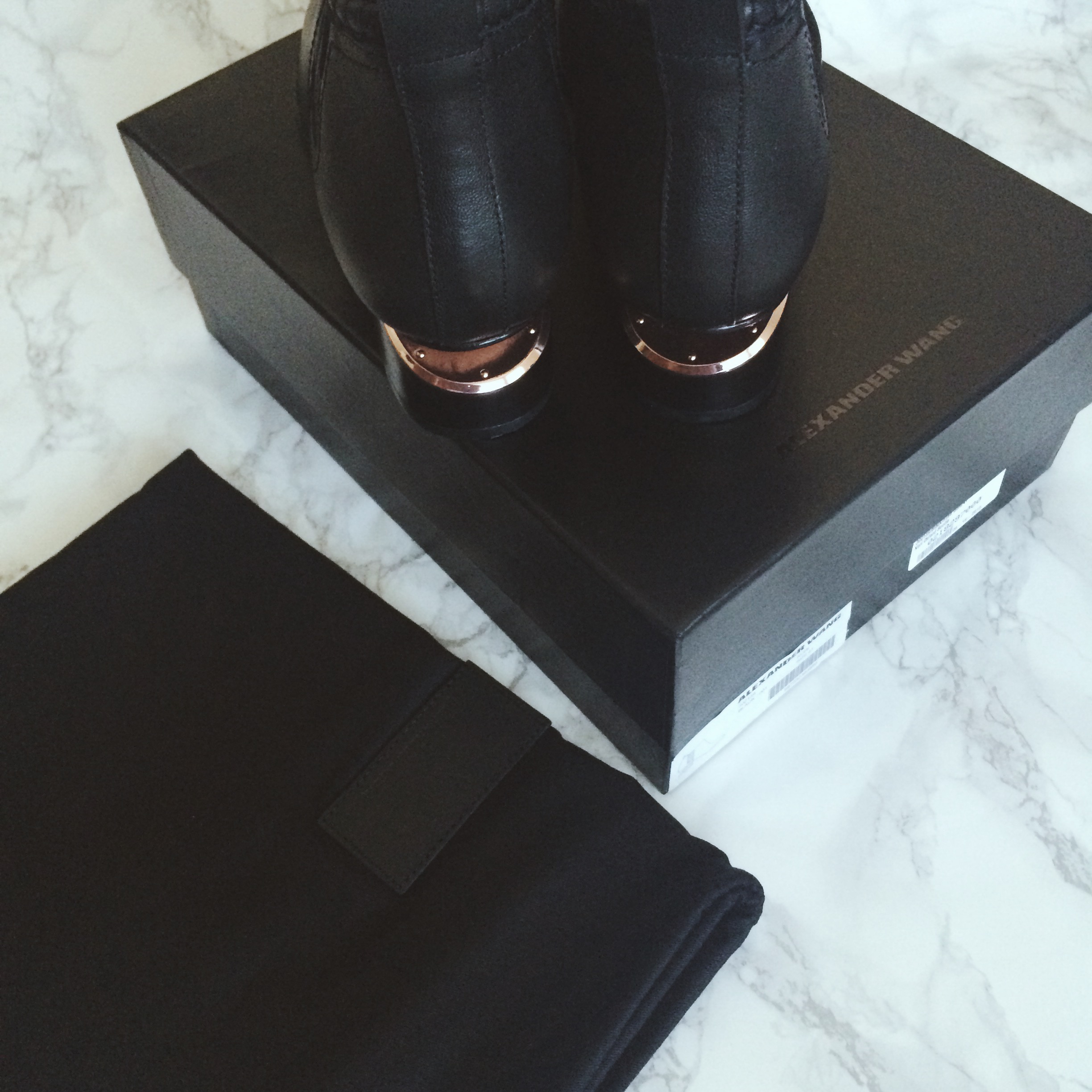 I am a sucker for most things black, but if they're leather, have some kind of cute hardware, and I can wear them on my feet, then I'm probably going to be salivating over them!
I've wanted needed a decent pair of flat black ankle boots for the longest time, and coveted many that were out of reach for various reasons.  This month my black ankle boot dreams came true, not just once but twice!!
See more after the jump!
INSTAGRAM : TWITTER : BLOGLOVIN : FACEBOOK : TUMBLR : YOUTUBE
As the old saying goes, you wait ages for a bus, then two come along at once – this now applies to black ankle boots.  I have loved the Chloe Susanna boots from afar since they were first released as the Susan back in 2008; so you can imagine my delight when I found my desired colour in my size!!
Same with the Alexander Wang Kori Boots, rose gold is my absolute fave, so you can imagine my reaction when I first spotted these beauties.  I saw an AU store on Instagram raving about the fact that they had these back in stock, I was quick to have a gander at their shipping details.  Alas they didn't have my size, but ShopBop did!!!! 2 days later, yes TWO days later, the boots were here from the US!
There's something bittersweet about buying ankle boots in the middle of a heatwave, they're the furthest thing from most people's mind, so you get first pick (I'm a size 8UK/41, they never order/make enough so they're always one of the first sizes to sell out and the 5UK/38 always go in the sale WTF?!).
However when they arrive, it's too damn hot to wear them!  I don't mind waiting though, they'll be ready and waiting when the weather cools down a bit.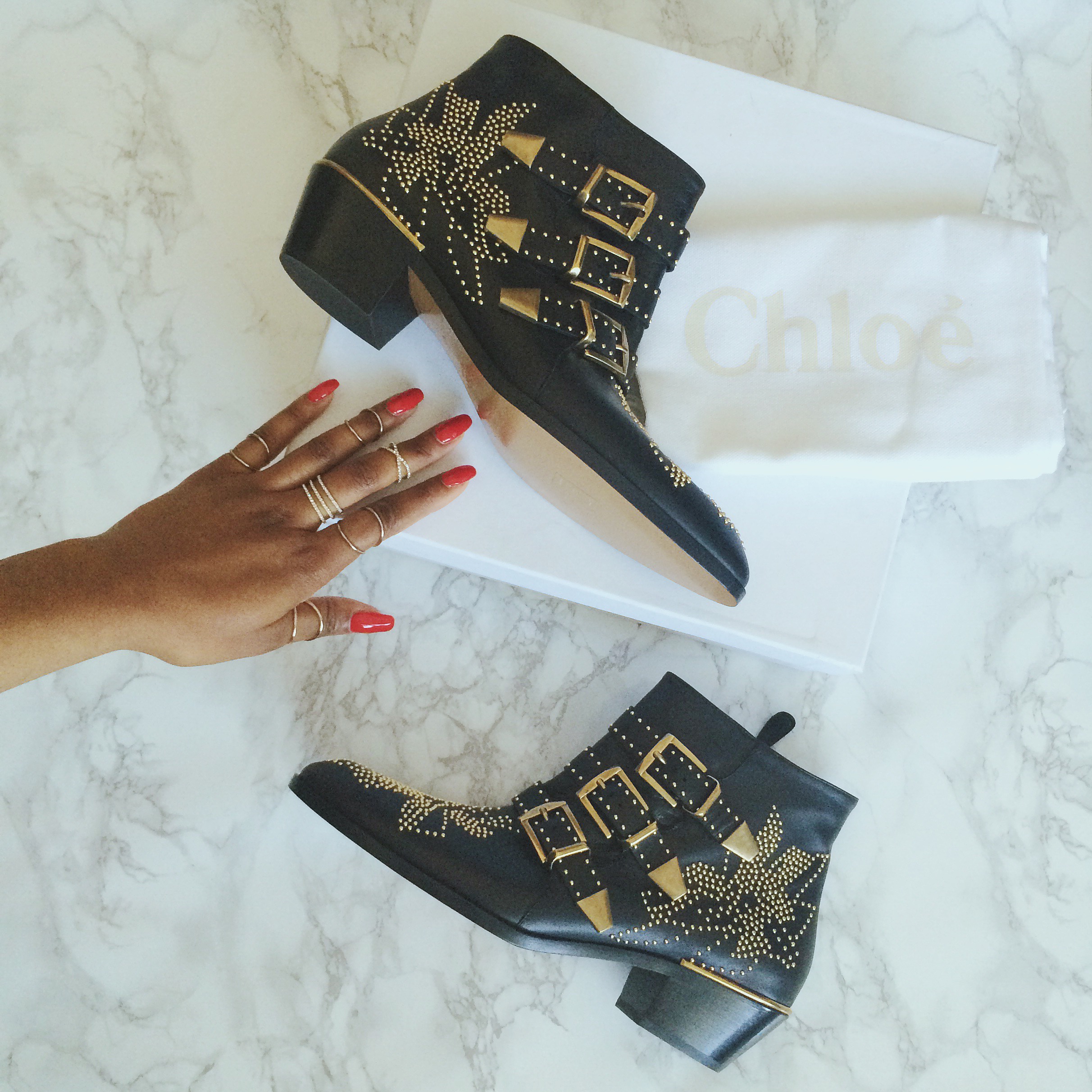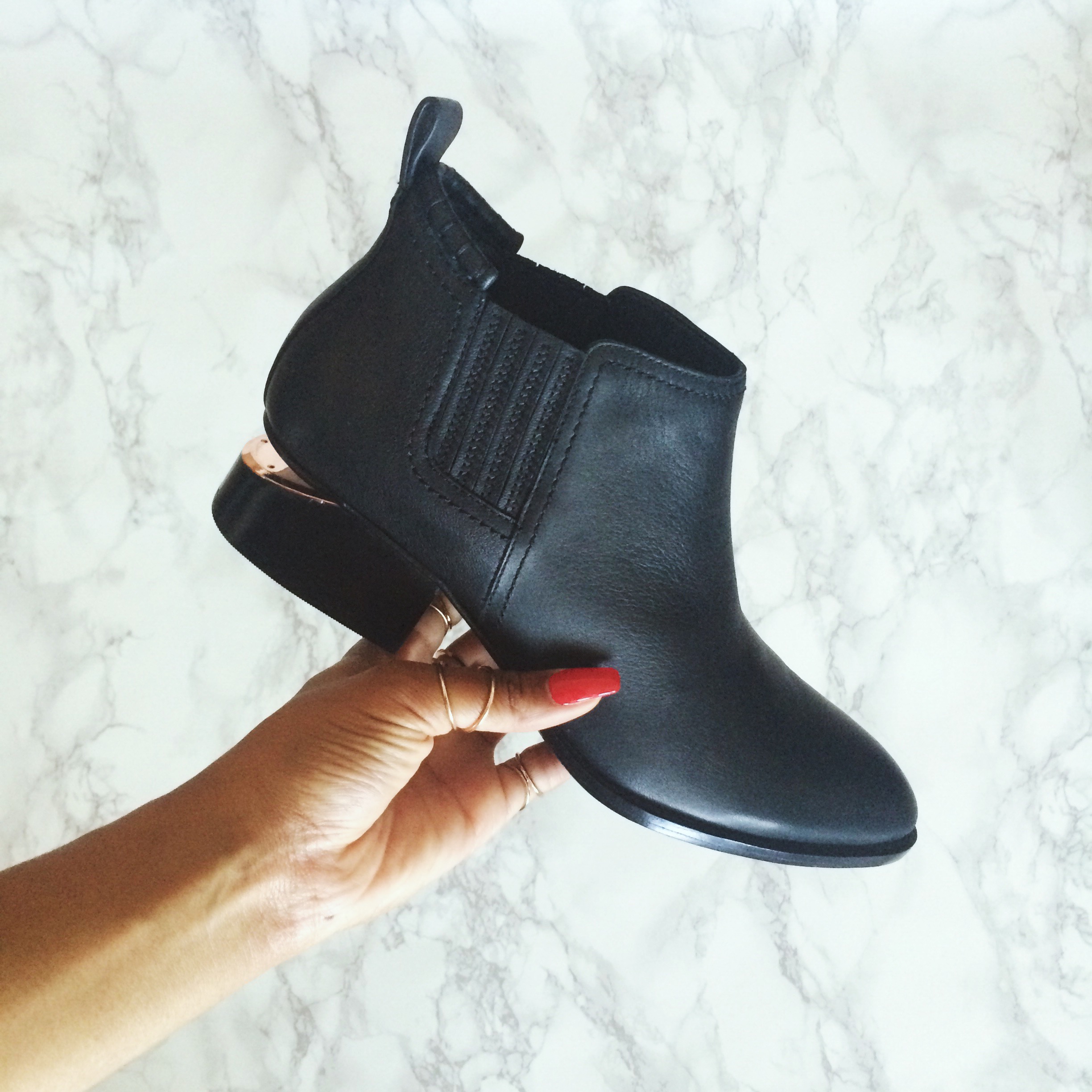 Alexander Wang Kori Boots (here, and here) | Chloe Susanna Boots ( here, here, and here or in the exclusive Cashmere Grey colour here)