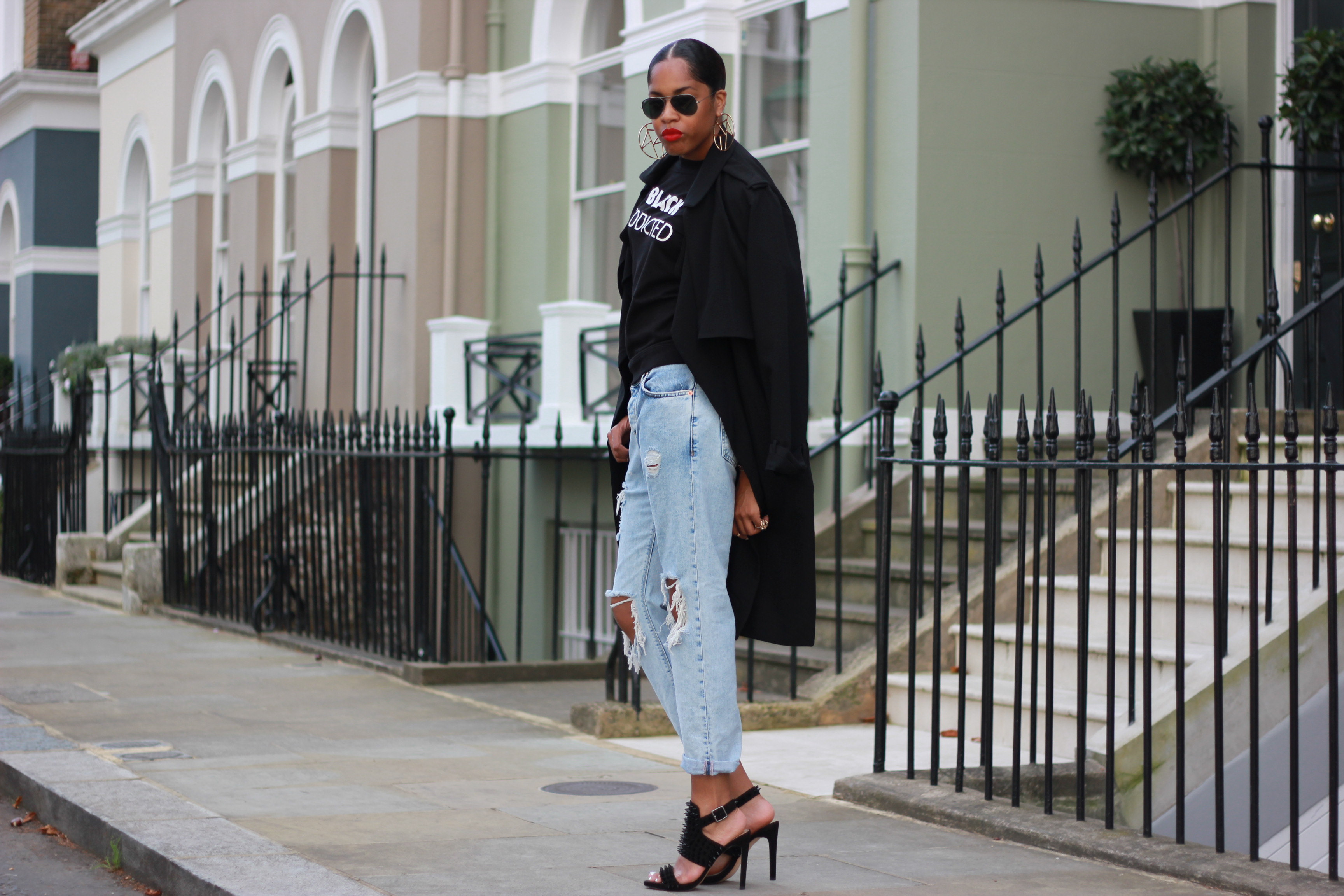 The second I saw this Black Addicted sweatshirt, I knew it was for me! I mean I am somewhat addicted to all things black – me in a shop (especially homeware) "do you have this in black?" "OK, what about white?".  The distressed jeans were also a no brainer, and as for the trench – I live in it!
I bought these heels a while back in red first, which I wore here; as soon as the red arrived I knew I needed the black and that I had to stud them with black studs – black on black, whut?!.  I'll upload the vid of the process on here as soon as I've got round to editing it.
Right, I'm off to drink a jasmine tea while I finish some stuff for Freak Deluxe.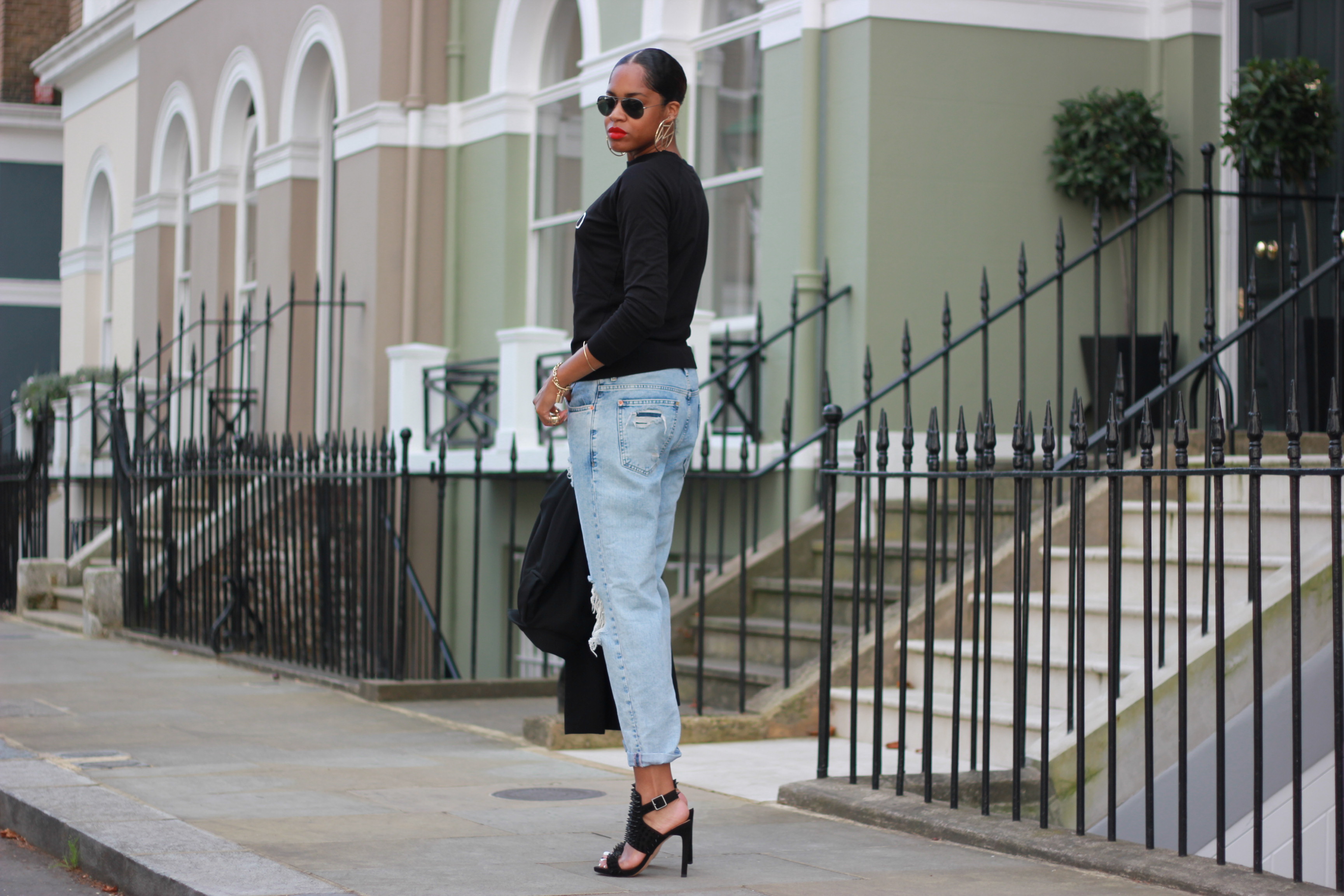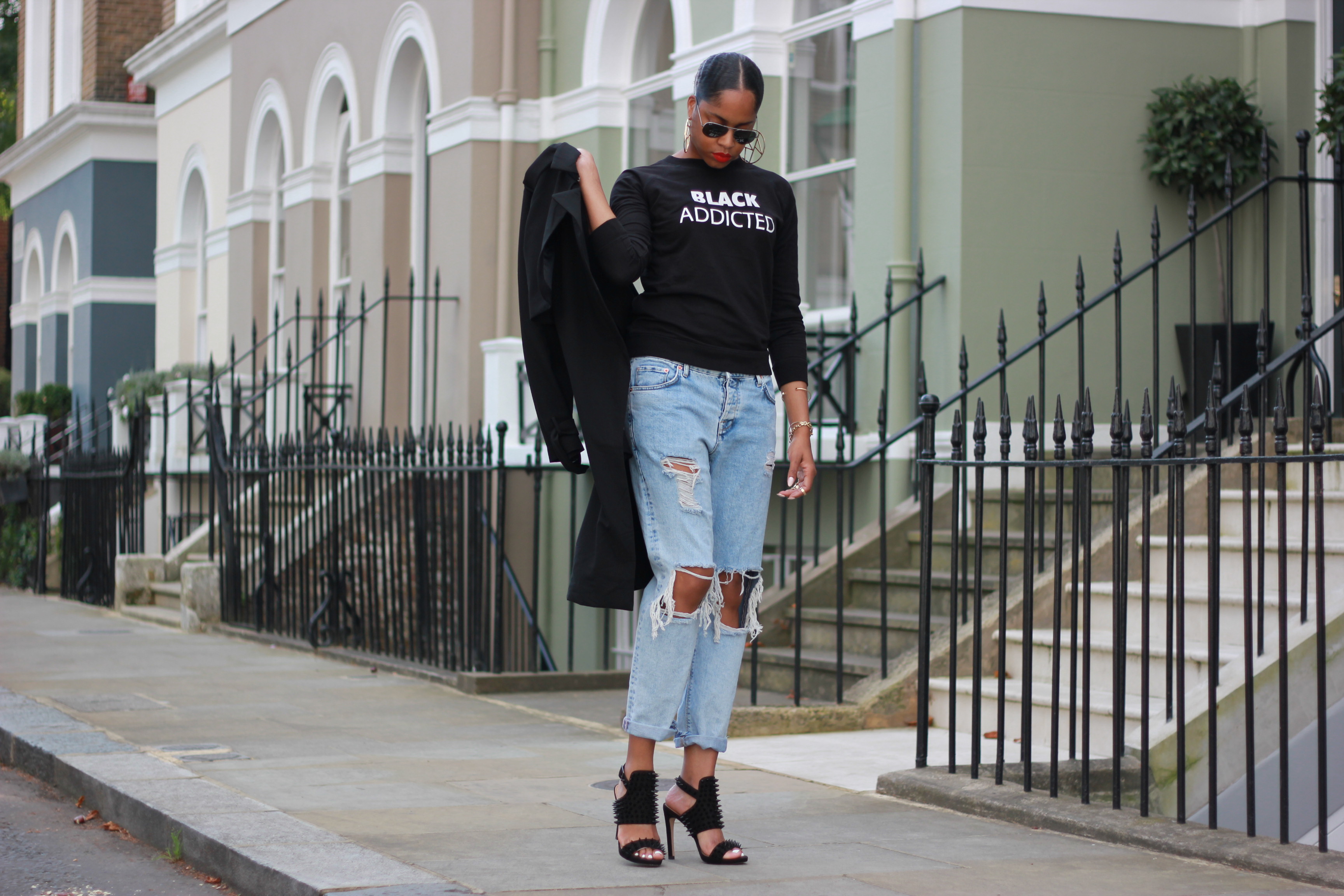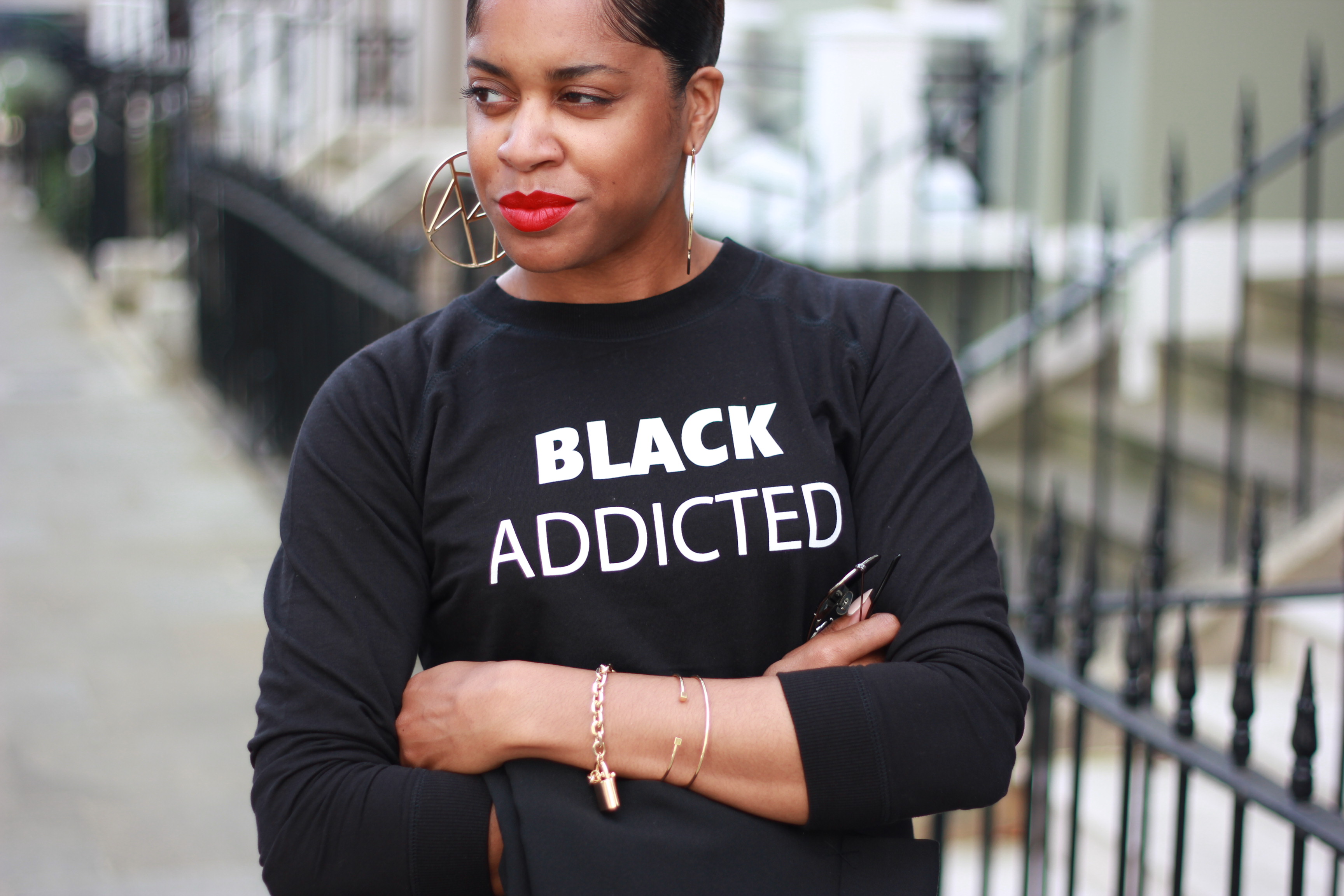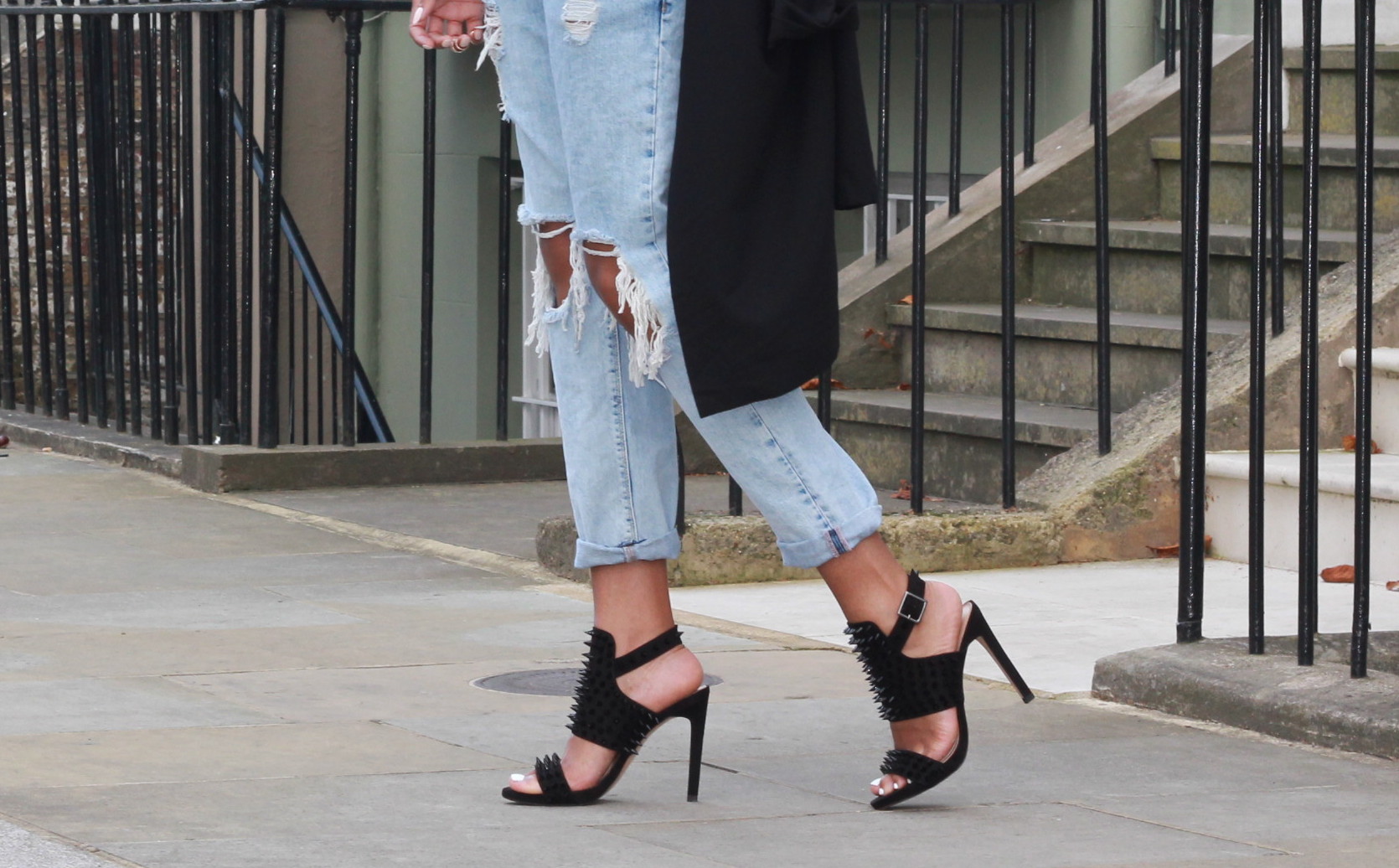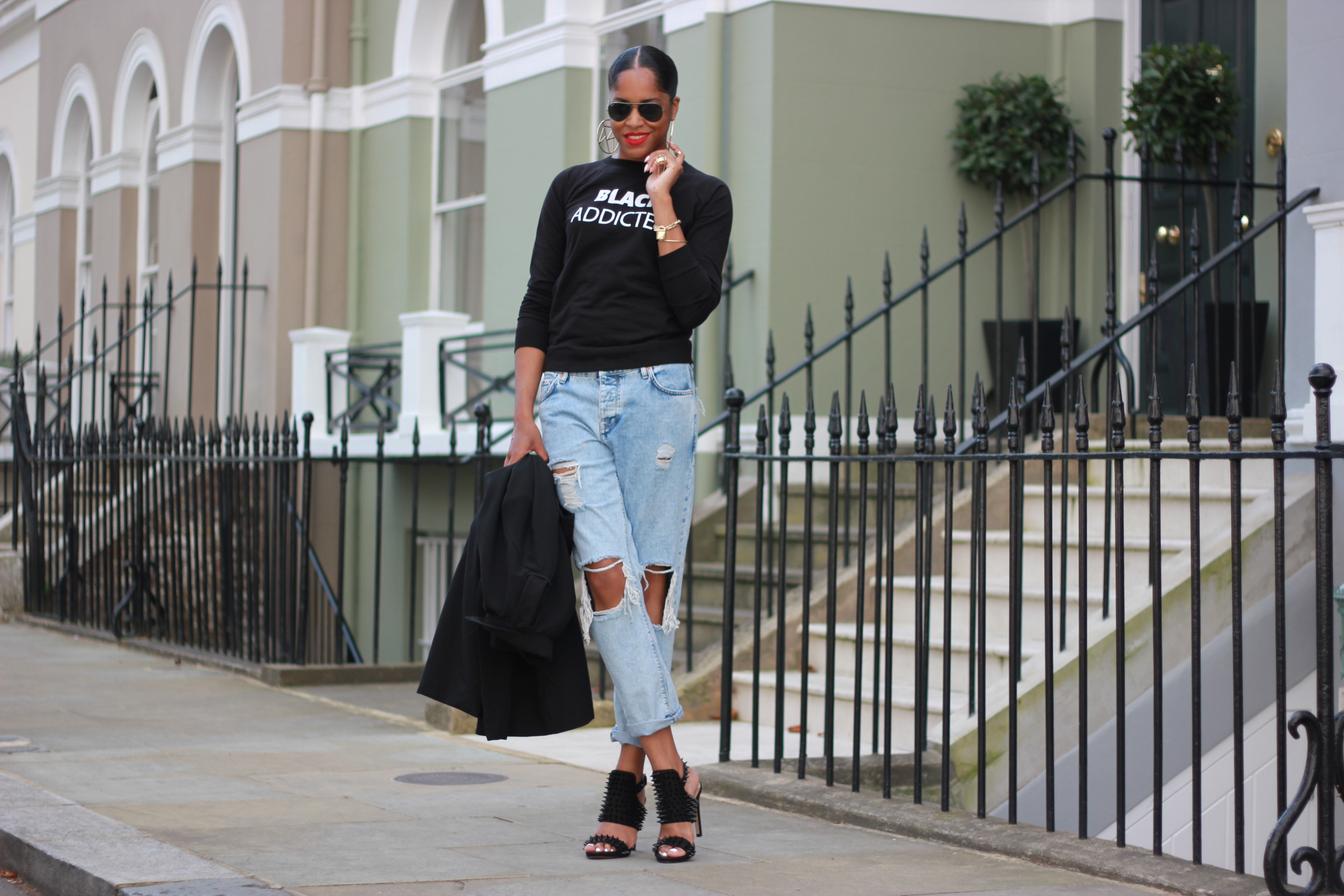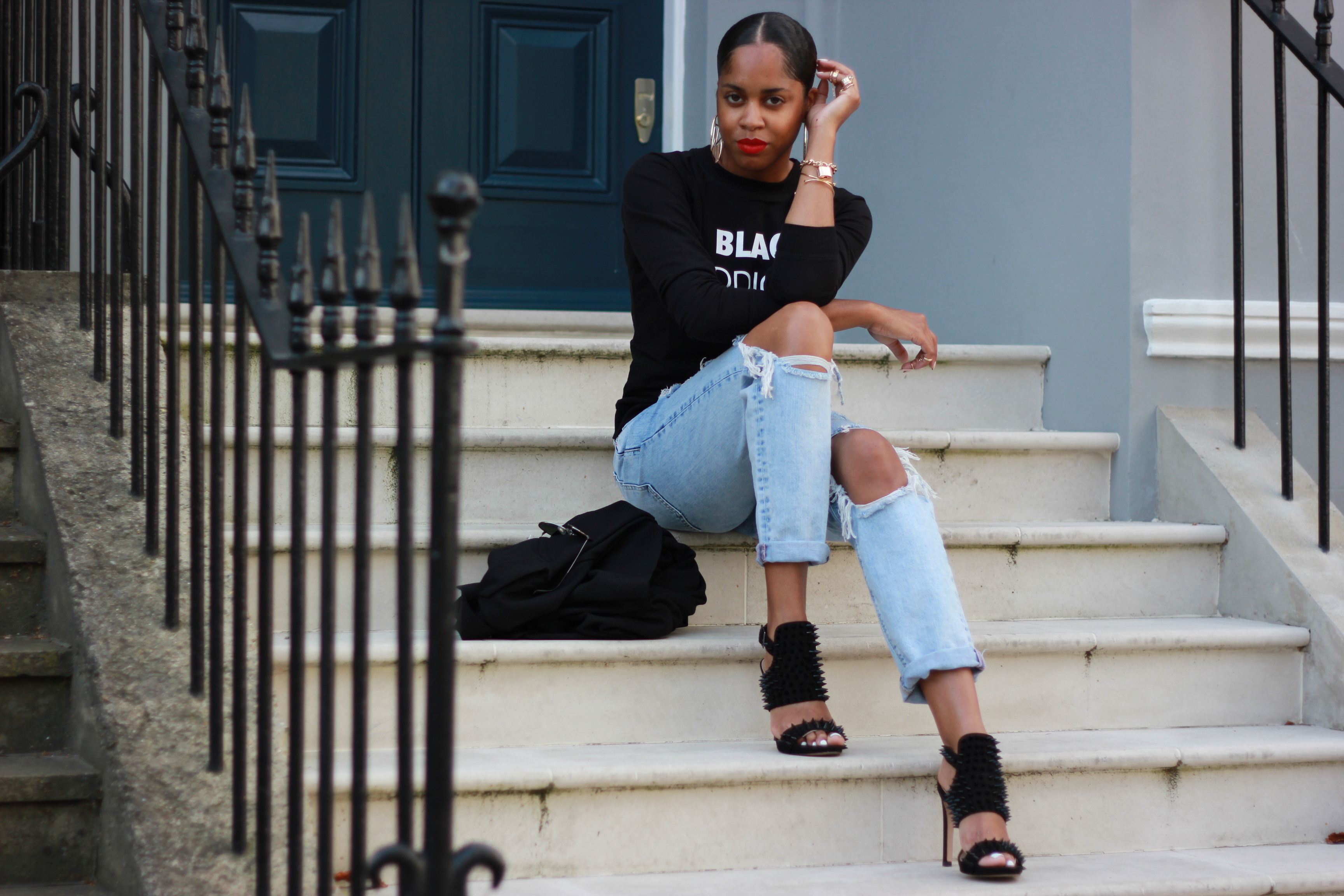 LOOSE TRENCH | BLACK ADDICTED SWEATSHIRT | DISTRESSED BOYFRIEND JEANS (here and here) : ALL PULL & BEAR | HEELS : ZARA (DIY studded by me)