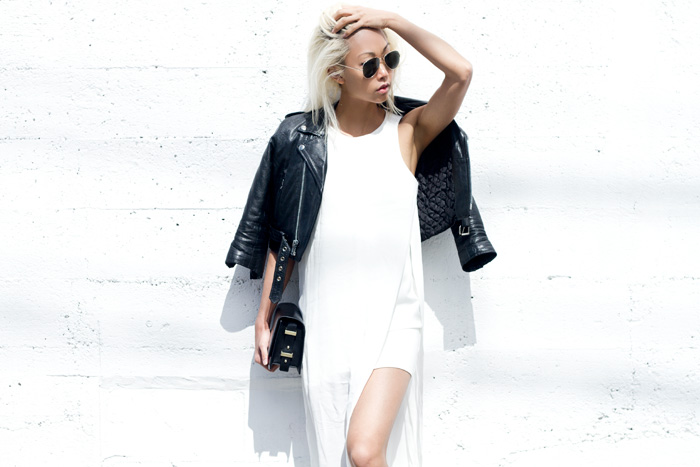 I have been obsessed with Vanessa Hong's style since I first saw her blog, The Haute Pursuit, about 3 or 4 years ago.  Vanessa effortlessly mixes casual and sportswear pieces with high fashion, and has perfected this style to a fault.  Whether fully clothed or baring skin, her images are always sexy, outfits always flawless, and attitude 100% haute.
If you haven't seen it already, check out her blog here.
See more of why I love Vanessa's style after the jump!