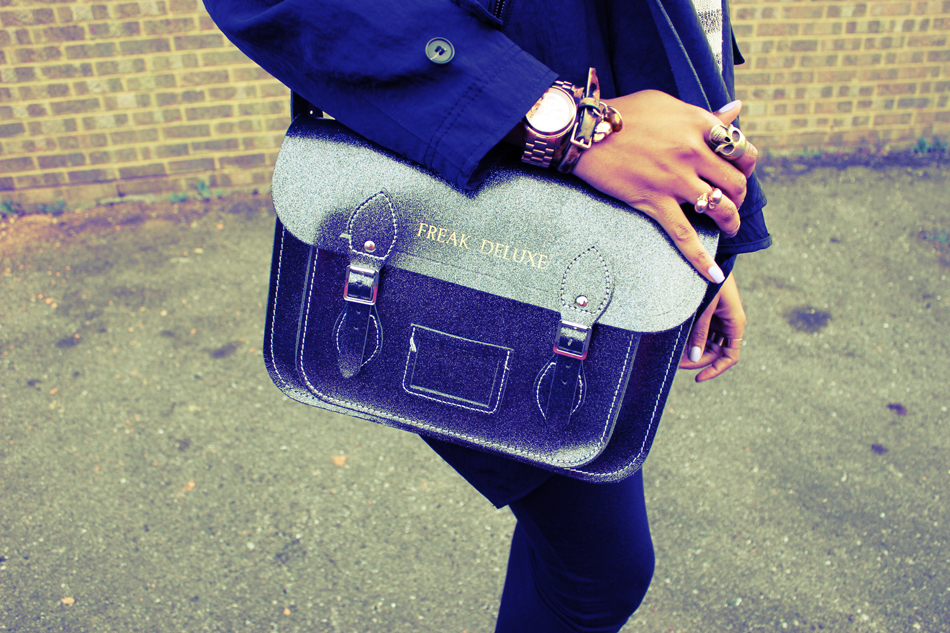 We attended the launch of the Cambridge Satchel Company's London store earlier this month. The fashion world's favourite satchel brand have revamped their pop-up store into a permanent fixture in London's trendy Covent Garden, adding a swanky 'Blogger's Lounge' downstairs in the basement  where the blogging community will be able to work and relax in a Wi-Fi enabled space whilst enjoying refreshments provided by Lavazza. The basement space also has a 'Lending Library' where the trusted and chic can check bags out,to style/shoot and bring back!
Open seven days a week, the store will stock a range of the company's core collections, including their classic, fluoro and metallic satchels as well as exclusive and seasonal specials. The store will also be offering an in-house embossing service, giving customers the opportunity to personalise their satchels.
Founder Julie Deane said, "The shop opening is a real landmark in the company's history. We're thrilled to be setting up a home away from home in Seven Dials.  The shop is a unique space; we will of course sell the core lines, but will also be able to offer special exclusive bags. We're planning lots of exciting events for our customers and a special space for the blogging community who supported us from the start."
Take a look at the vid below to give you an idea of the store layout, and check out the hotty at 0:16 (hey, let's do dinner sometime!).