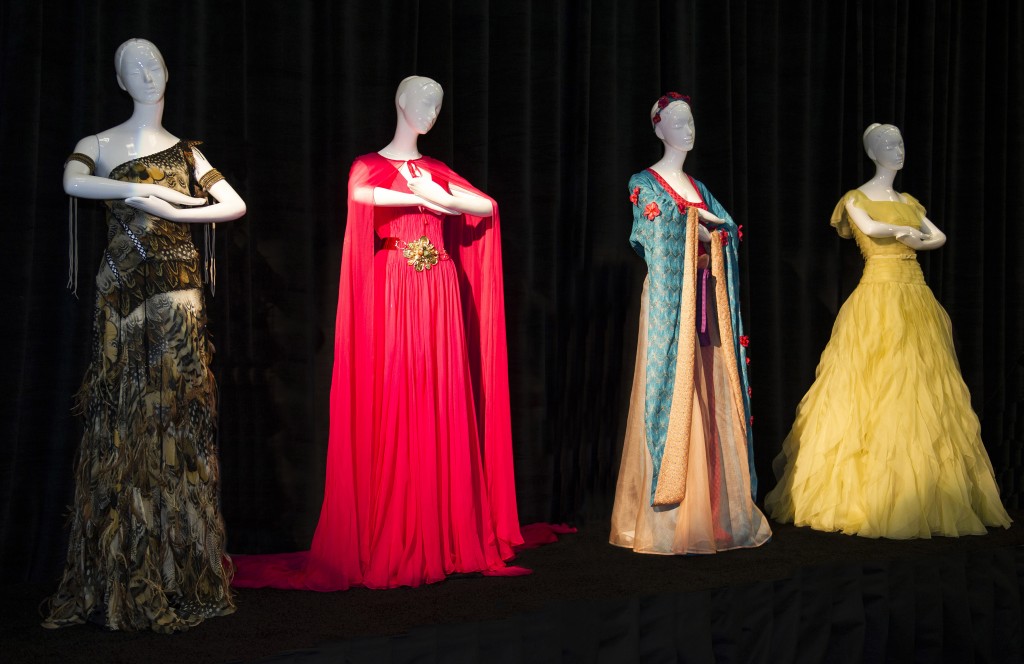 Yes people, Disney goes designer! Today Disney and Harrods announced they will auction ten exclusive Disney Princess-inspired dresses at Christies, stunningly handcrafted by world-leading designers including Oscar de la Renta, Versace and Elie Saab,  to raise money for Great Ormond Street Hospital Children's Charity.
The ten enchanting dresses were created as part of a collaboration between Harrods and Disney. Each dress has been designed to be an individual interpretation of a Disney Princess – paying tribute to the stories of Ariel (The Little Mermaid), Aurora (Sleeping Beauty), Belle (Beauty and the Beast), Cinderella, Jasmine (Aladdin), Mulan, Pocahontas, Rapunzel, Snow White and Tiana (Princess and the Frog).  The unique collection of dresses was first showcased in the ultra-glamorous Harrods Christmas 2012 window displays.
Matthew Grossman, Vice President of Corporate Citizenship, The Walt Disney Company EMEA, said: "The timeless stories of our Disney Princesses continue to be enjoyed by families around the world, so it has been fantastic to see their individual qualities celebrated by globally renowned designers. We are delighted that Disney enthusiasts and fashion fans will now have the chance to own a piece of the magic with this once-in-a-lifetime auction whilst also helping us to raise vital funds for Great Ormond Street Hospital Children's Charity which we've been supporting for many years."  
The auction will take place on Wednesday 13th November; potential buyers can register their interest in advance by emailing princess.dresses@disney.co.uk. All proceeds raised will go towards Great Ormond Street Hospital Children's Charity.