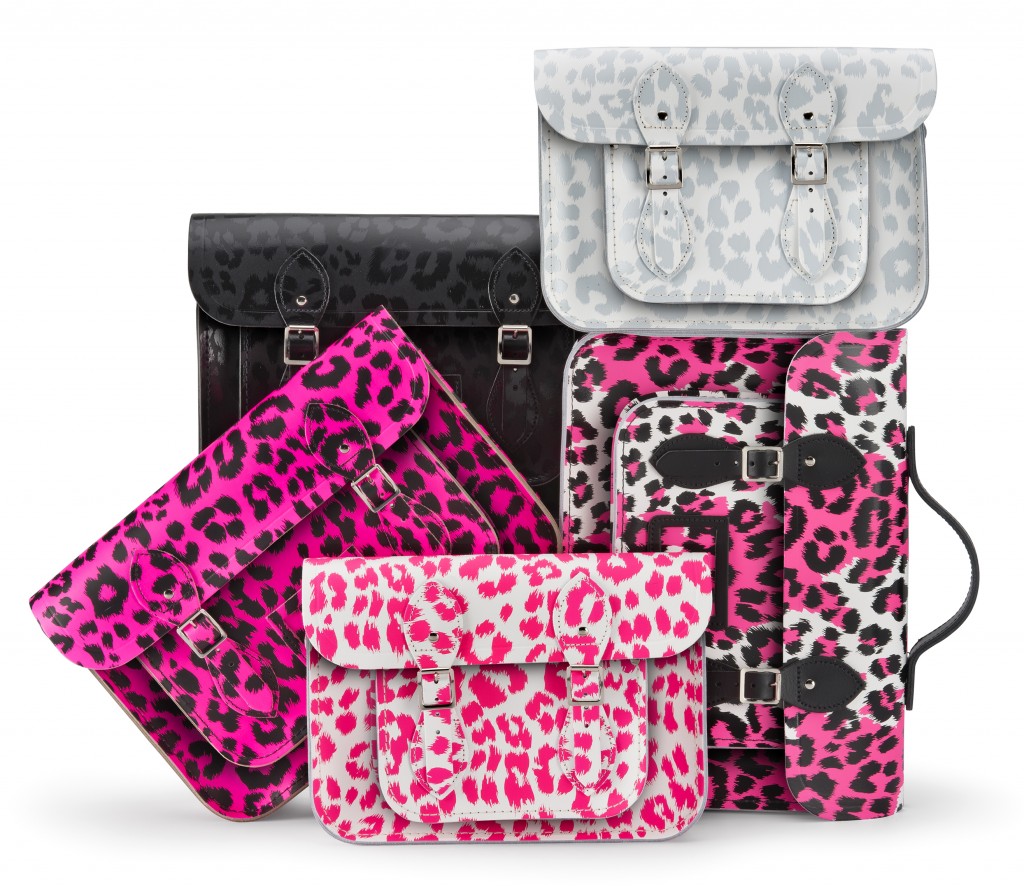 The Cambridge Satchel Company have launched a new collection for us animal print lovers; the Punk-A-Rama collaboration with John Dove and Molly White features their iconic leopard print in various colourways.
Having introduced their infamous leopard print in the early 70's as a reaction to the possible threat of extinction of the leopard, these iconic fluorescent coloured leopard prints originally appeared on jeans and t-shirts at the time and dominated punk fashion around the world.
"In our collaborations we seek originality and a wonderful back story – this collection has both in spades! John Dove and Molly White have played a pivotal role in British fashion for decades – it is a privilege to work with them." CEO and Founder Julie Deane
"PUNK-A RAMA has brought out the best in our classic Leopardskin prints. They have been refined and given a sharper 21st century edge that we believe has transformed the Cambridge satchel – already an amazing idea – into an object that combines the wild & sexy street-style of the 70's with the cool conceptual distinctiveness of The Cambridge Satchel…Art as Product – Product as Art". John Dove & Molly White
Having first sold their prints at the iconic Paradise Garage in the 70's, John and Molly will be bringing them back this year with five exciting colours designed in collaboration with The Cambridge Satchel Company. The collection includes 11", 13" and 14" satchels, the Designer Batchel and the Mini. Retail prices range from £135 to £175.
Our faves of course are the black on black, and the grey on white below.
The collaboration is available from select retailers worldwide, in The Cambridge Satchel Company stores and online at www.cambridgesatchel.com.