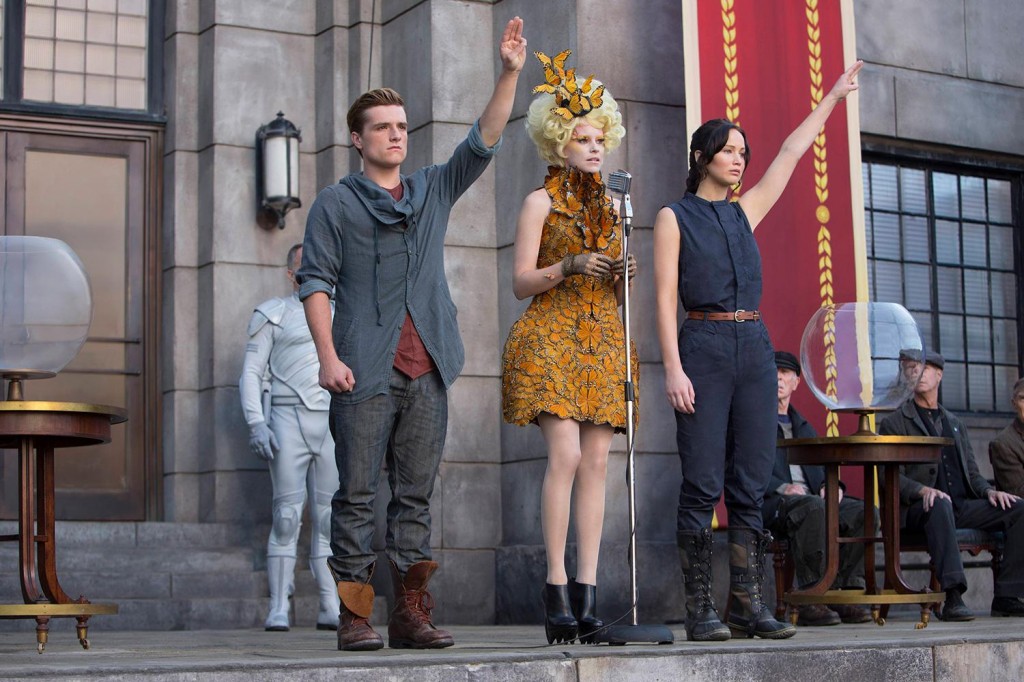 The long awaited sequel The Hunger Games: Catching Fire opened here in the UK with 'Midnight Screenings' last Thursday (21st November) across the country that took a hefty total of £300k from 275 cinemas. The film then went on to take a record breaking total of over £12m over the course of the weekend; making it Lionsgate UK's largest ever opening!
This figure is a 250% increase on the franchise's first instalment opening weekend of £4.9m in March 2012. The Hunger Games took £24m in the UK and grossed nearly $700 million at the box office worldwide.
Lionsgate UK CEO Zygi Kamasa commented: "We are thrilled with the outstanding box office and audience response to THE HUNGER GAMES: CATCHING FIRE. Katniss and the world of Panem has struck a chord with UK audiences and critics alike with results to substantiate that. We are looking forward to seeing where Mockingjay will take us next."
The Hunger Games: Catching Fire begins as Katniss Everdeen has returned home safe after winning the 74th Annual Hunger Games along with fellow tribute Peeta Mellark. Winning means that they must turn around and leave their family and close friends, embarking on a "Victor's Tour" of the districts. Along the way Katniss senses that a rebellion is simmering, but the Capitol is still very much in control as President Snow prepares the 75th Annual Hunger Games (The Quarter Quell) – a competition that could change Panem forever.
Just so you know, The Hunger Games: Catching Fire will be available to pre-order on DVD and Blu-ray from Tuesday 3rd December!!!