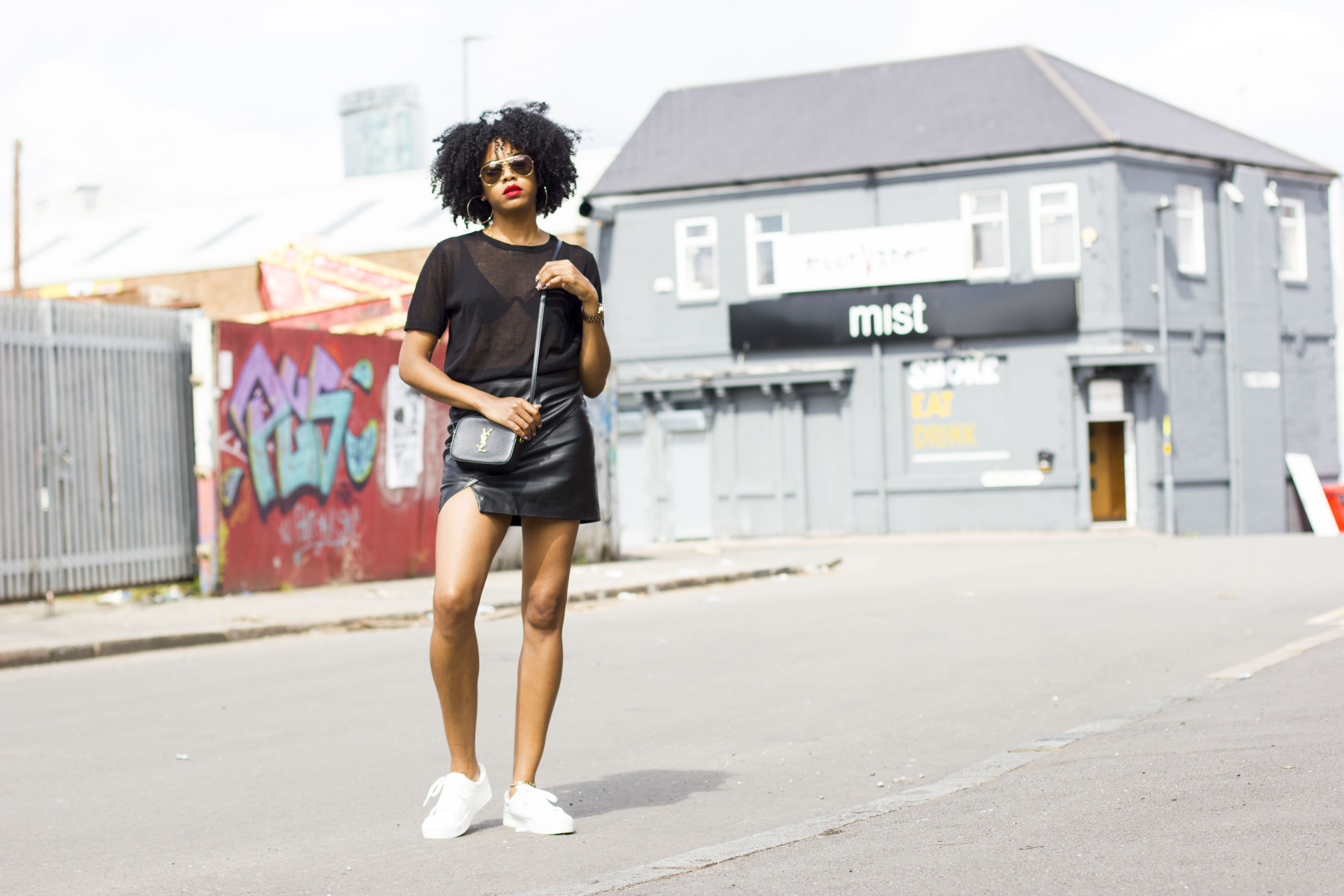 I find the summer months the hardest to dress for; primarily because I'm a "jeans and tee" kinda gal, secondly because I'm not hugely into dresses, and thirdly because I'm heavily into black.  So, it makes perfect sense for me to do a post on how to wear black in the summer riiiight?!  For you, and for me!
Dress inspo is in front of me all the time, mainly due to the fact that Sex and the City is on reg-u-lar-ly in my house.  I see Caz (LOL read: Carrie) in her summer dresses, and I'm like "yo, that looks super cute"!
However, more often than not, when I throw on a pretty summer dress I feel far less attractive than I should.  Like seriously; WTF?!
So I've stayed away from pretty pastels and feminine florals over the years.  You've seen my color palette, it really doesn't change much, if at all from season to season.  My absolute fave colour to throw on is BLACK; be sure to watch my black haul video.  I really don't care if that has become cliché.  Equally, I don't care if black gets so cool that it becomes uncool, because guess what, IT'S MY FAVE!!!
My first proper fashion week season was S/S11, and I tell you, I was over it pretty (cue Larry David reference: pretty, pretty, pretty) quickly.  That was until the Rocha John Rocha show.  He sent a collection that was predominantly filled with summer blacks down the runway!!!  A real breath of fresh air in a sea of brights and lights.  It was full of texture and shape; it was EVERYTHING!
Since my wardrobe is almost 50% black, a post on how to wear black in the summer is a must!  So here are 5 black summer looks…
THE SHIRT DRESS
So simple, throw it on with a pair of trainers or sandals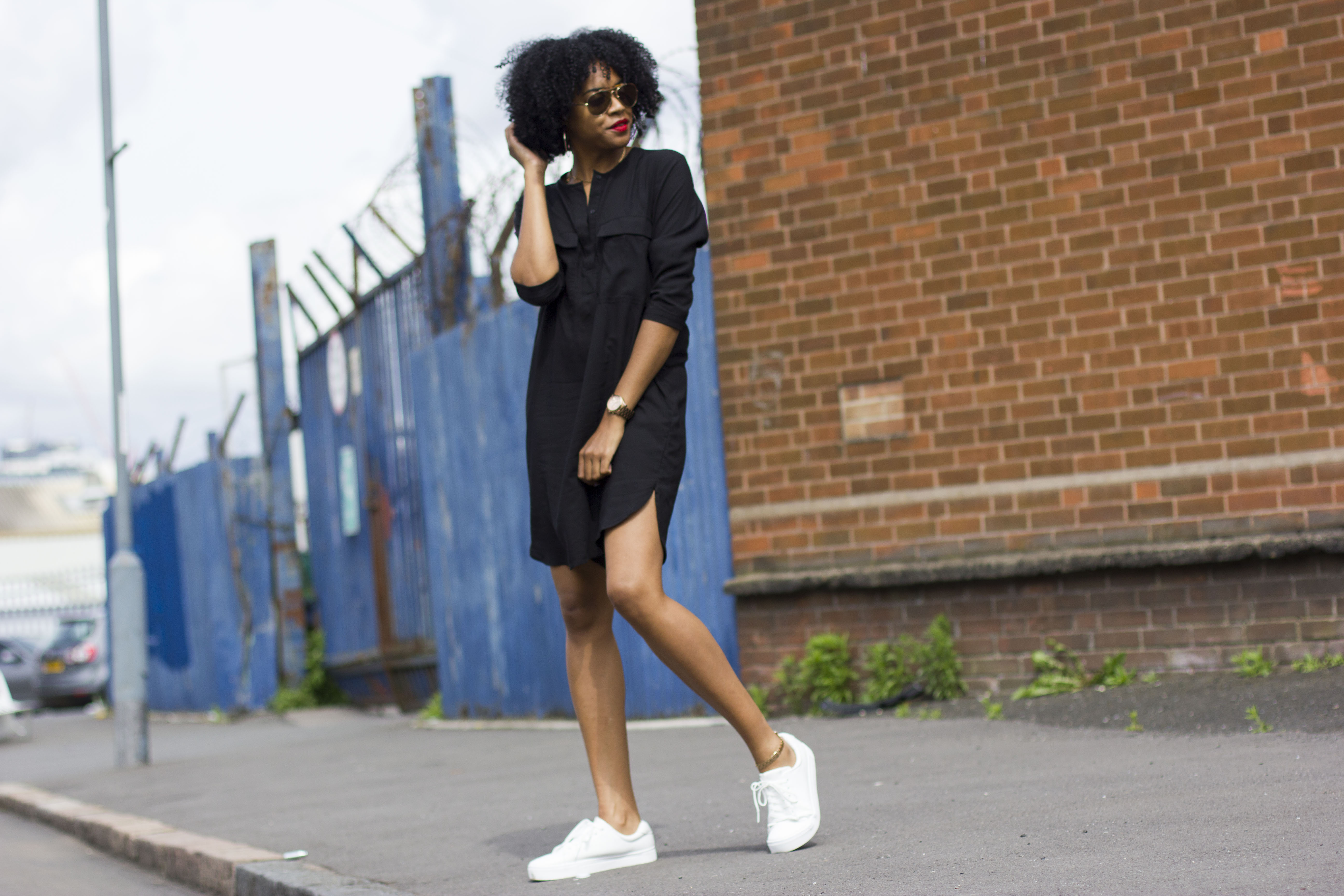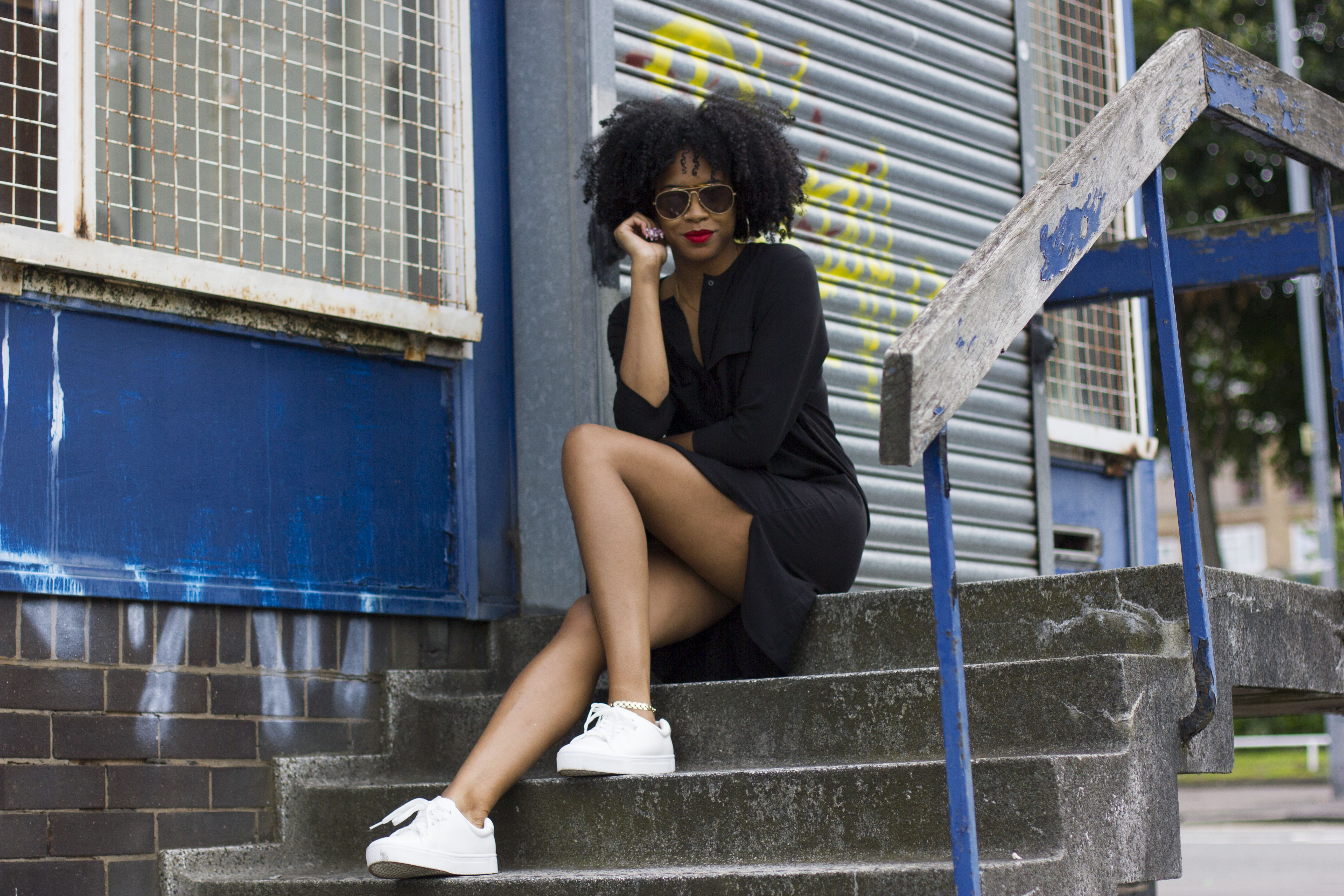 THE LEATHER MINI
Leather in the summer is a no-go for some, but I'll take a leather mini anytime of the year!  Throw it on with a tee or a vest and team them with some kicks, slides, or sandals.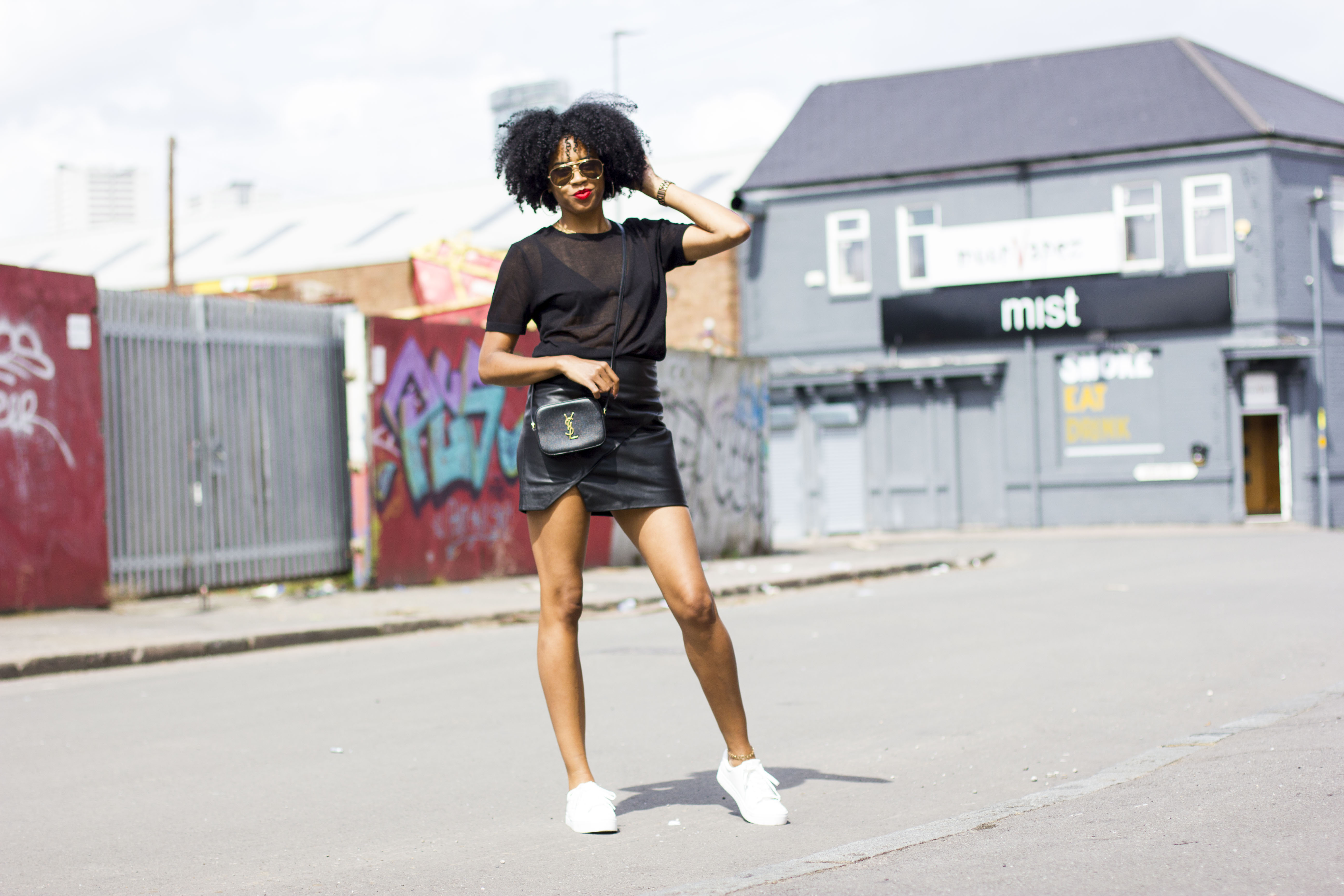 CULOTTES
I like to wear my leather culottes on the milder days with my comfy slides.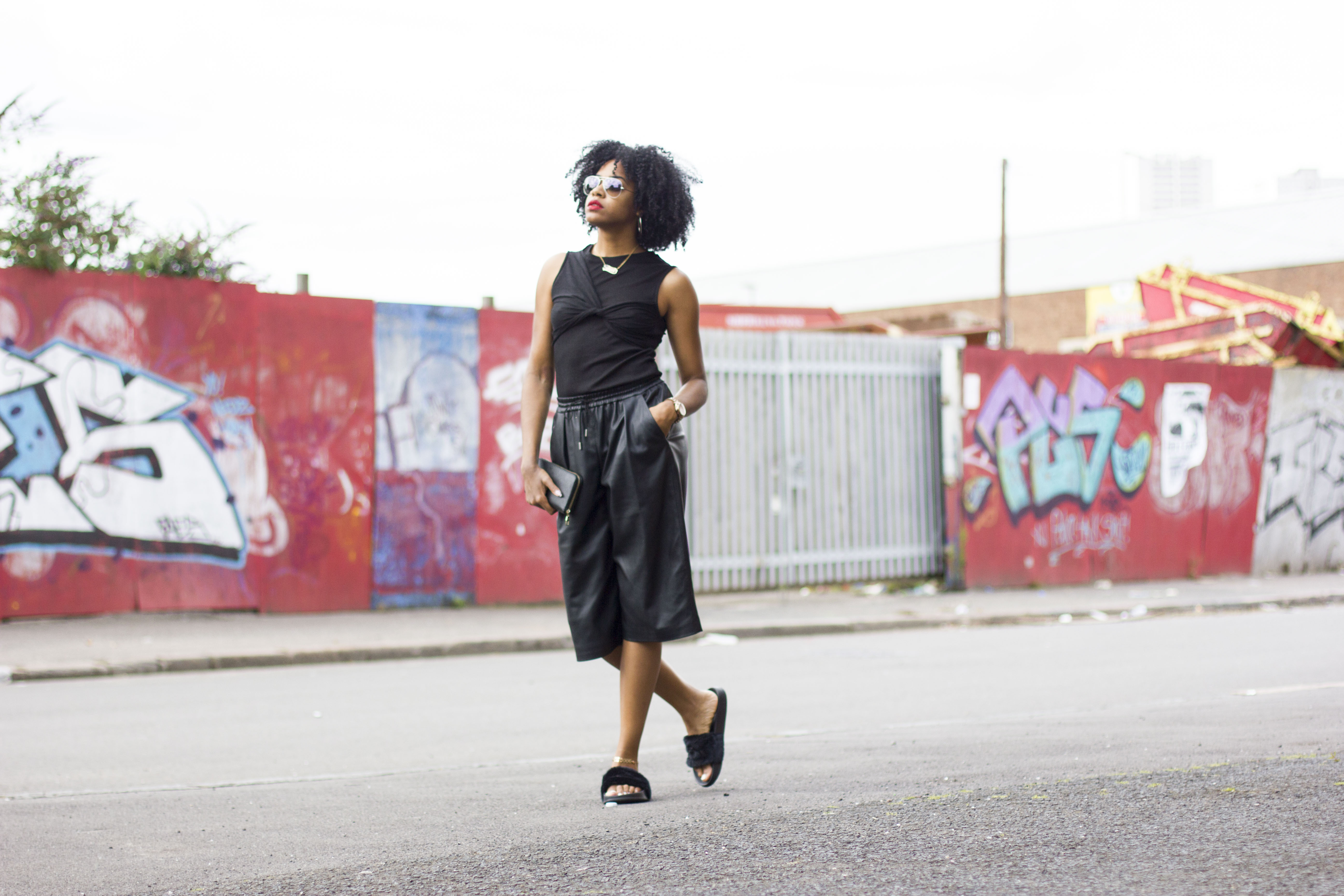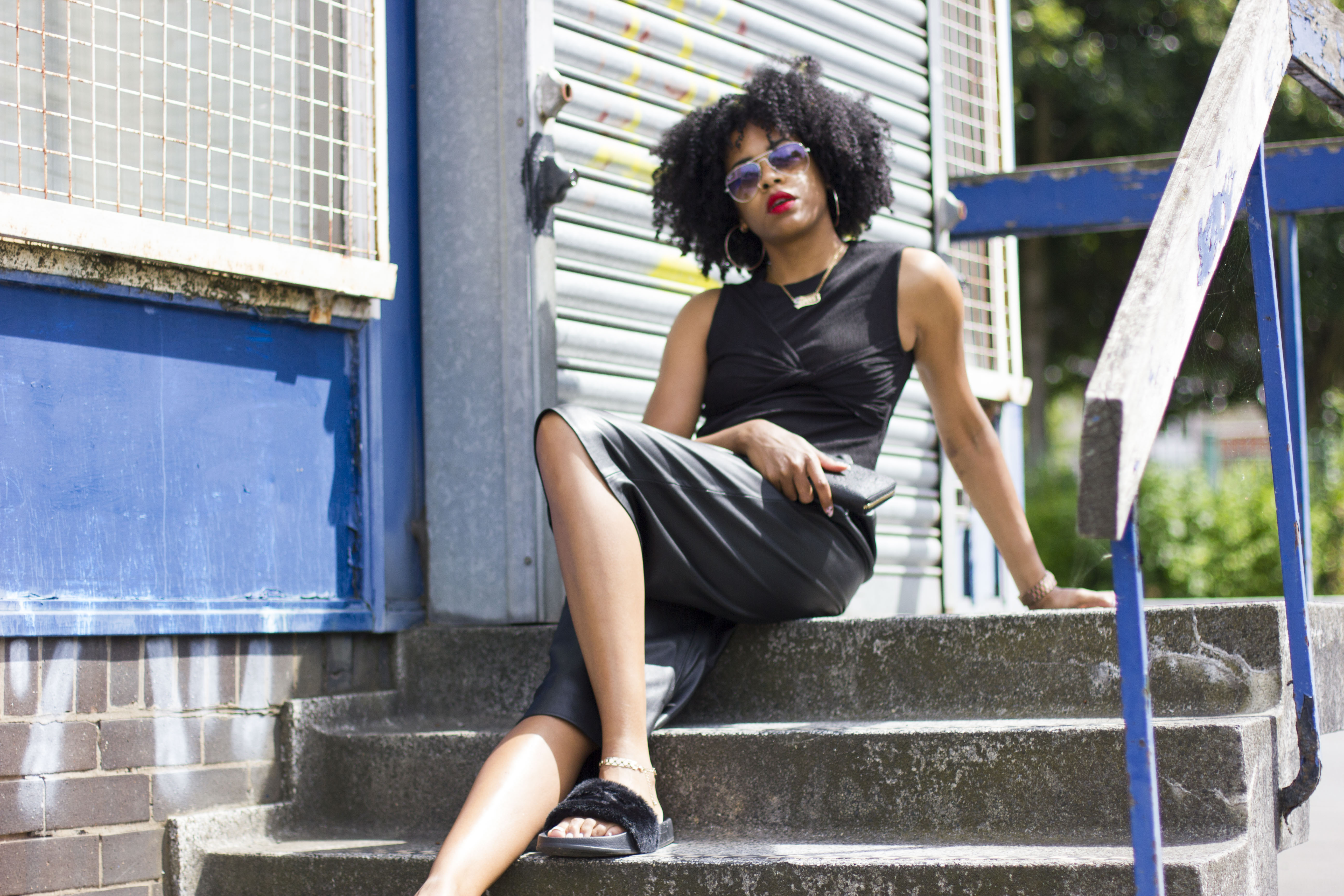 MINI DRESS
Goes without saying!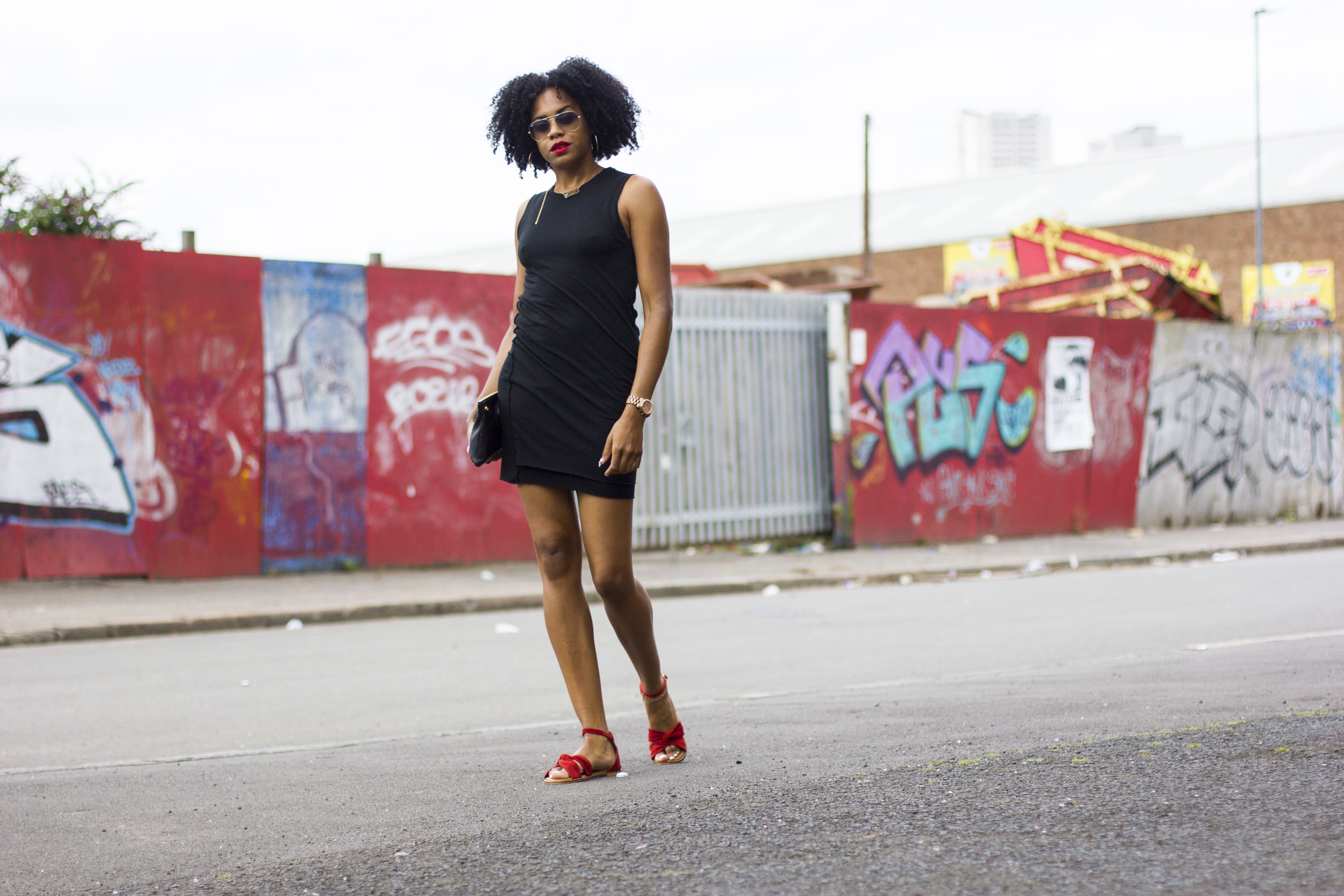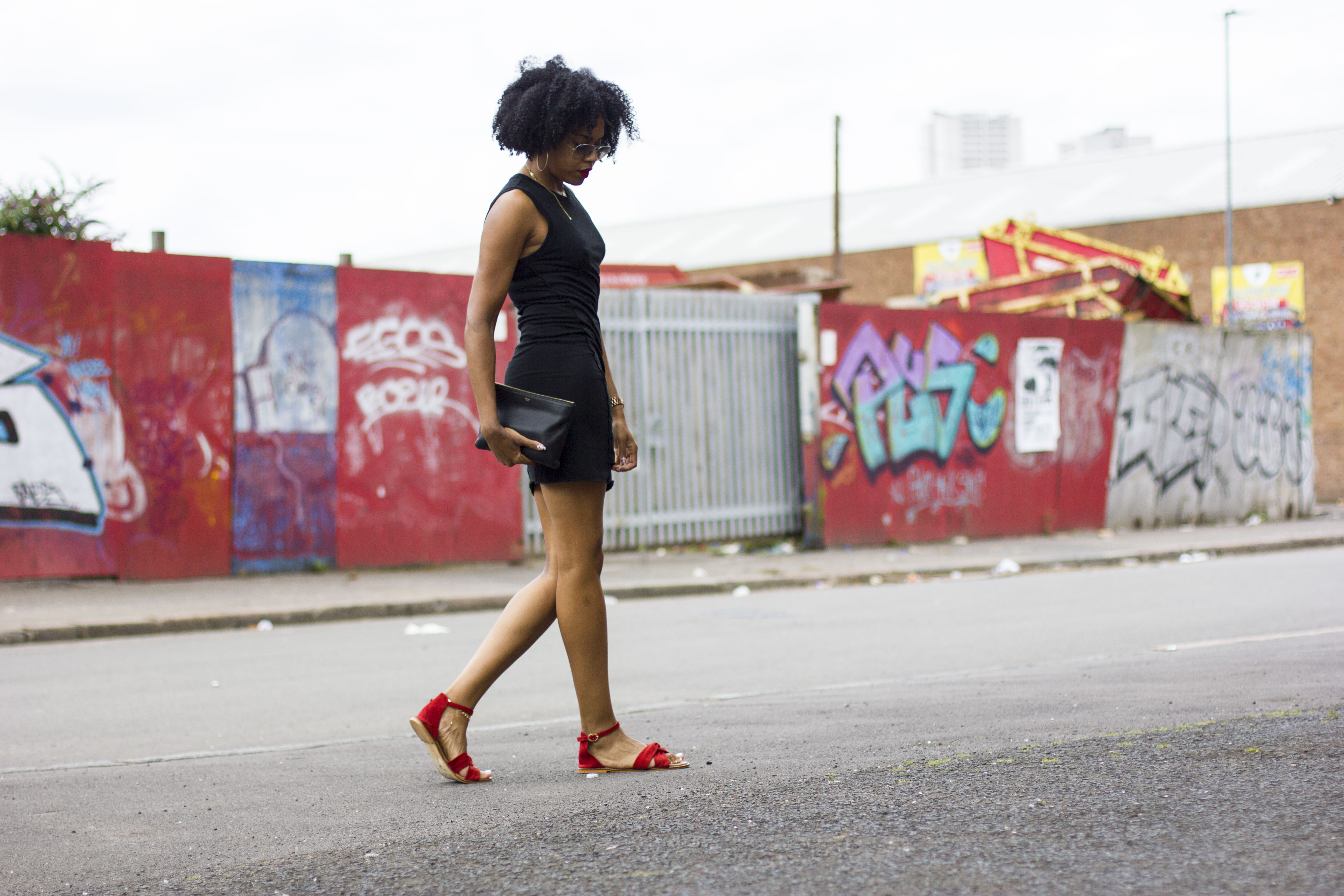 THE MIDI SKIRT
The pleated midi is so versatile; it works in summer with a cami, then in the cooler months I'll team it with a sweater.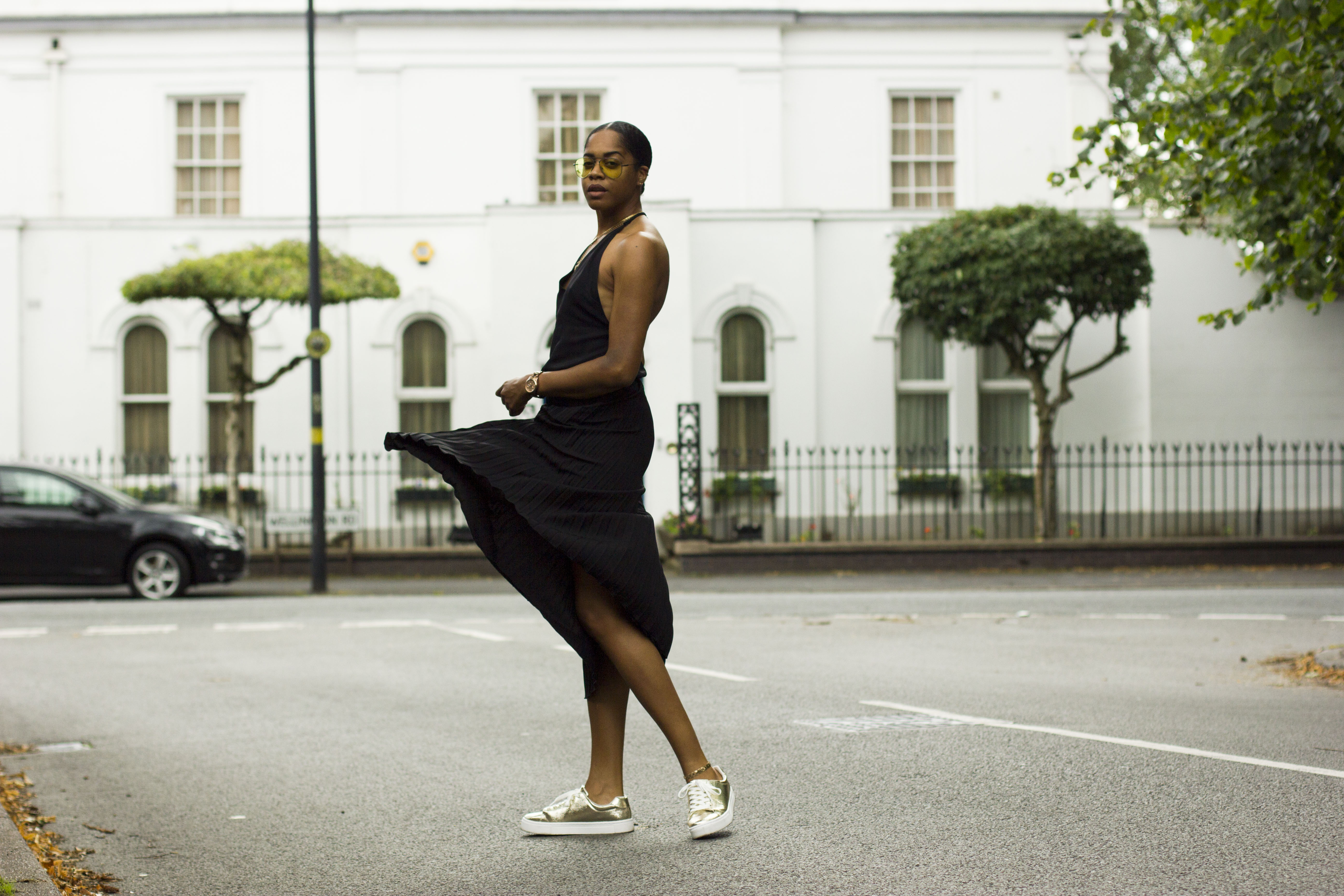 What was your favourite outfit?  Would you wear black in the summer?  Comment below, and tell me what you think.