The Weekender not only the name of one of my favourite bags, but also of a new British film set for release in September. Set in 1990, a time of big fish little fish, neon, and a night life of dilapidated warehouses and factories. Euphoric teens defy police bans and cordons to embrace life and the dancefloor. Aciiiiid house has arrived and friends Matt (Henry Lloyd-Hughes) and Dylan (Jack O'Connell) are at the heart of it. This is their story.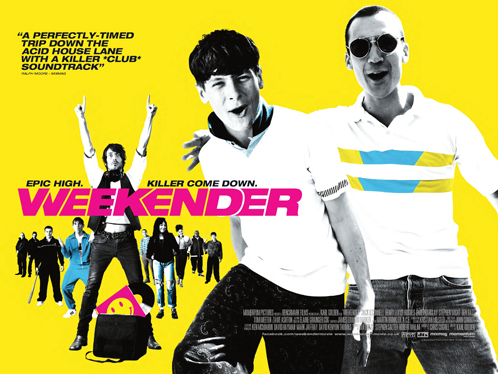 Tired of scamming their way to a quick buck, Matt and Dylan put together their first rave with the help of their mates and the maddest DJ on the scene, Captain Acid (Tom Meeten). When their success catches the eye of London clubbing kingpin, Gary Mac (Stephen Wight), the boys are whisked away into a VIP world of sun soaked villas dripping in girls, bin bags full of cash, dancefloor anthems, drugs and temptation.
Soon local thug John 'The Rat' Anderson (Ben Batt) gets wind of their success and ruthlessly forces his way into the business threatening everything that Matt and Dylan have worked for. What began as celebration of music and friendship soon becomes something darker and more dangerous.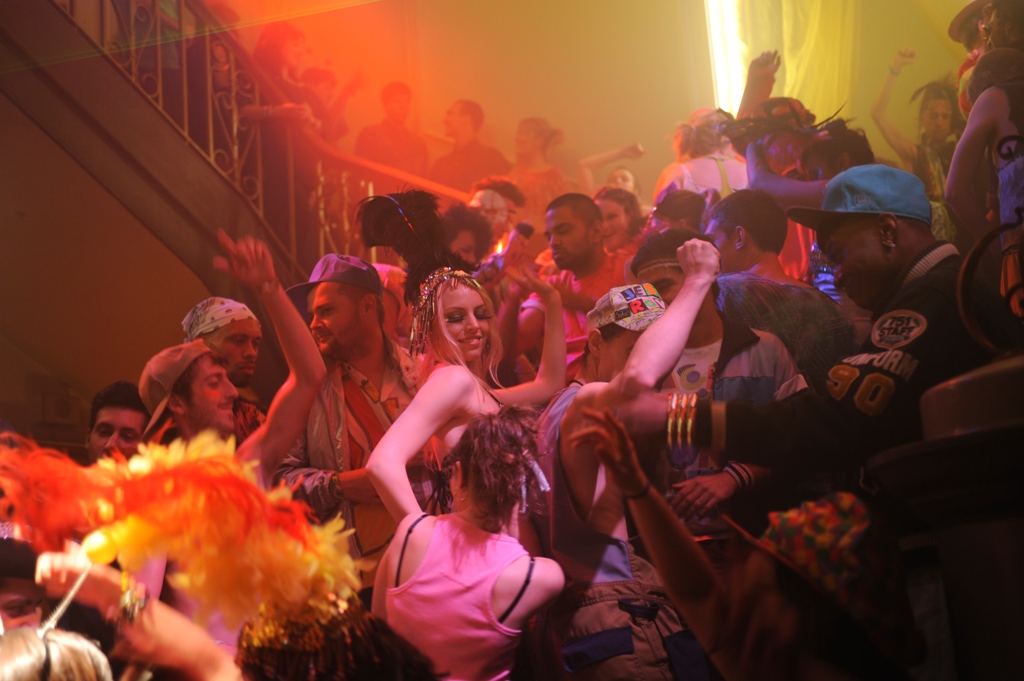 A lot of people are going to want to watch this to revisit their youth, the younger generation will want to see what rave was really all about. The soundtrack compiled by Terry Farley and released across 3 brilliant CDs featuring 12″ mixes and rare mixes from Kariya, Leftfield, Inner City, Gat Décor, Frankie Knuckles , The Jungle Brothers and more will be released on July 29th 2011.
Weekender hits cinemas on September 2nd 2011