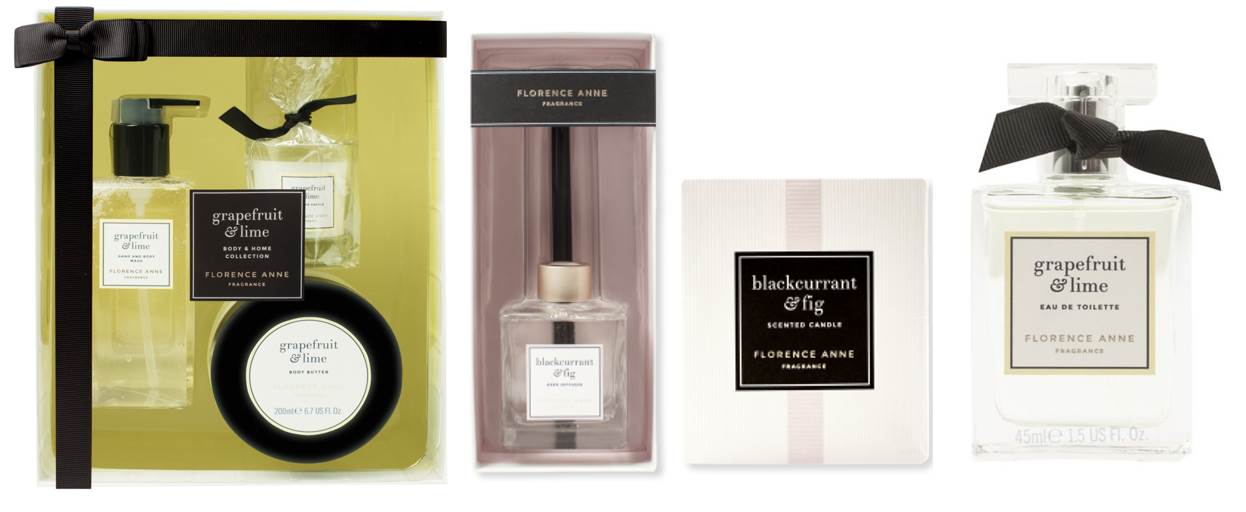 This season Boots have launched a range of elegant treats for the home, luxury fragrances and gorgeous body care gifts, so you can indulge that special person this Christmas.
Named after the wife of Boots founder, Jesse Boot, the Florence Anne range fulfils her desire to bring affordable luxury to the high street.  Inspired by Florence Anne's own love of botanical fragrances, the collection boasts a trio of uniquely blended scents, all created with high quality ingredients.
So, whether it's a beautiful scented candle to help them unwind and relax in the comfort of their own home, or an exquisite perfume for someone who deserves a spot of pampering, this really is the ultimate collection to spoil those closest to you with a truly sumptuous experience this Christmas.
"Here at Boots UK, we understand that women want luxury, gifts. That's why, this year we're so excited to be launching the Florence Anne range for yourself or at home. Elegant, classy and affordable, the luxurious collection is perfect for all fans of the finer things in life."  Celeste Sinclair, Boots UK Christmas Gifting Expert
Florence Anne Fragrance Grapefruit & Lime Body and Home Gift Set  (£18.00)  – Everything you need for beautifully scented skin and more! This Florence Anne Fragrance Grapefruit & Lime Body and Home Gift Set features tangy bodycare and a matching candle.
Florence Anne Fragrance Blackcurrent & Fig Oil Diffuser (£14.00) – A rich blend of vibrant juicy blackcurrant, fresh coriander and davana oil, which will immediately fill a room full of opulence and tranquillity. Also available in Grapefruit & Lime and Patchouli & Clove scents.
Florence Anne Fragrance Grapefruit Lime Eau De Toilette (£10.00) – The fragrance is lively and intense with tangy grapefruit, fresh fruity lime and sweet woody undertones of orange and vetiver. Also available in Patchouli & Clove and Blackcurrent & Fig scents.
Florence Anne Fragrance Patchouli & Clove (£12.00) – A warm, sensual combination of earthy patchouli, spicy aromatic clove and the unique floral scent  of ylang ylang. Also available in Grapefruit & Lime or Blackcurrent  & Fig scents for something a little fruitier.