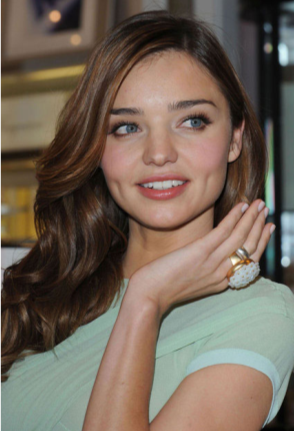 With Miranda Kerr set to earn 4million this year, the Victoria's Secret supermodel has turned looking beautiful into a business plan. But all is not lost! For us mere mortals, Miranda has shared some of her beauty secrets…and they're not all as luxurious as you might imagine…
"To keep my skin in check I always eat lots of greens and take Chlorella supplements and drink lots of water"
The powerful combination of key nutrients in chlorella also help to detox and cleanse the skin and body, and also improve energy, sleep, hair and prevent nail ridges and splitting. Sun Chlorella 'A' is comprised of a whopping 60% pure plant protein, containing a unique component called Chlorella Growth Factor (CGF), which encourages growth and repair of cells and tissues in our bodies, working alongside antioxidant Vitamin A to bring anti-ageing benefits to your complexion.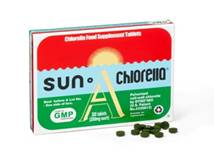 Sun Chlorella is priced £21.95 for 300 tablets (a 20-30 day supply) and is available from www.SunChlorella.co.uk, free phone 0800 008 6166, www.victoriahealth.com, www.NutriCentre.com, www.bodykind.com, Revital stores, www.revital.co.uk and good health stores.
Within days of the 28 year old Victoria's Secret model and wife of Orlando Bloom admitting she "cannot go a day without coconut oil", sales at Holland & Barrett's 625 UK stores shot up by more than 50% on last year as customers clamoured for a slice of the supermodel's secret. Miranda disclosed the information in interviews about how she has keeps fit and healthy following the birth of her son, stating "I personally take four tablespoons of coconut oil per day, either on my salads, in my cooking or in my cups of green tea."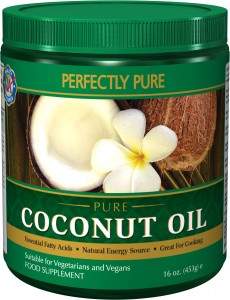 Holland & Barrett's Nutritionist Kate Butler said one of the reasons coconut oil was so popular was its multi-functional benefits when used on the skin, hair or eaten.
"The small molecular structure of coconut oil allows for easy absorption through the skin, giving it a soft, smooth texture. This makes it an ideal ointment for the relief of dry, rough skin, and an effective after-sun lotion because it literally melts into your skin. Coconut oil works wonderfully as a hair conditioner too as Miranda Kerr's diet shows can be eaten on salads or used as a cooking oil"
Holland & Barrett – Pure Coconut Oil is priced at £12.59 for 453g.
Beautiful Miranda Kerr, who gave birth to son Flynn last year, says that motherhood has forced her to rely on quick fix beauty solutions and that Rosehip Oil is the secret to her glowing complexion:
"Now being a mother I don't have as much time to spend on my skin. I like to wear rosehip oil at night. It's full of that many antioxidants and it really works on a cellular level too to rejuvenate the skin. I put that on at night and I wake up glowing," she said.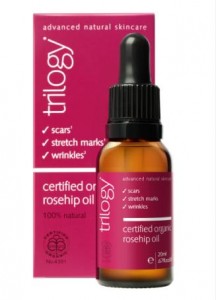 Trilogy Certified Organic Rosehip Oil is a powerful 100% natural skincare product that helps improve the appearance of wrinkles, scars, stretch marks. Its potent active ingredients make it highly effective for other skin concerns including dry and dehydrated skin, ageing skin and uneven skin tone. All skin types will benefit from using this lightweight oil which absorbs easily just like a serum.
Trilogy Certified Organic Rosehip Oil contains Essential Fatty Acids (Omegas 3, 6 and 9) plus vitamins to moisturise, soften and smooth skin on your face and body and restore beautiful healthy skin. It's perfect for pregnant mothers to help care for the skin of a growing tummy throughout pregnancy and is safe to use on babies and young children. Other celebrity fans of the Trilogy Certified Organic Rosehip Oil include Dannii Minogue, Sadie Frost and Denise Van Outen.
£16.50 for 20ml and £28.50 for 45ml available from John Lewis trilogyproducts.co.uk and hollandandbarrett.com