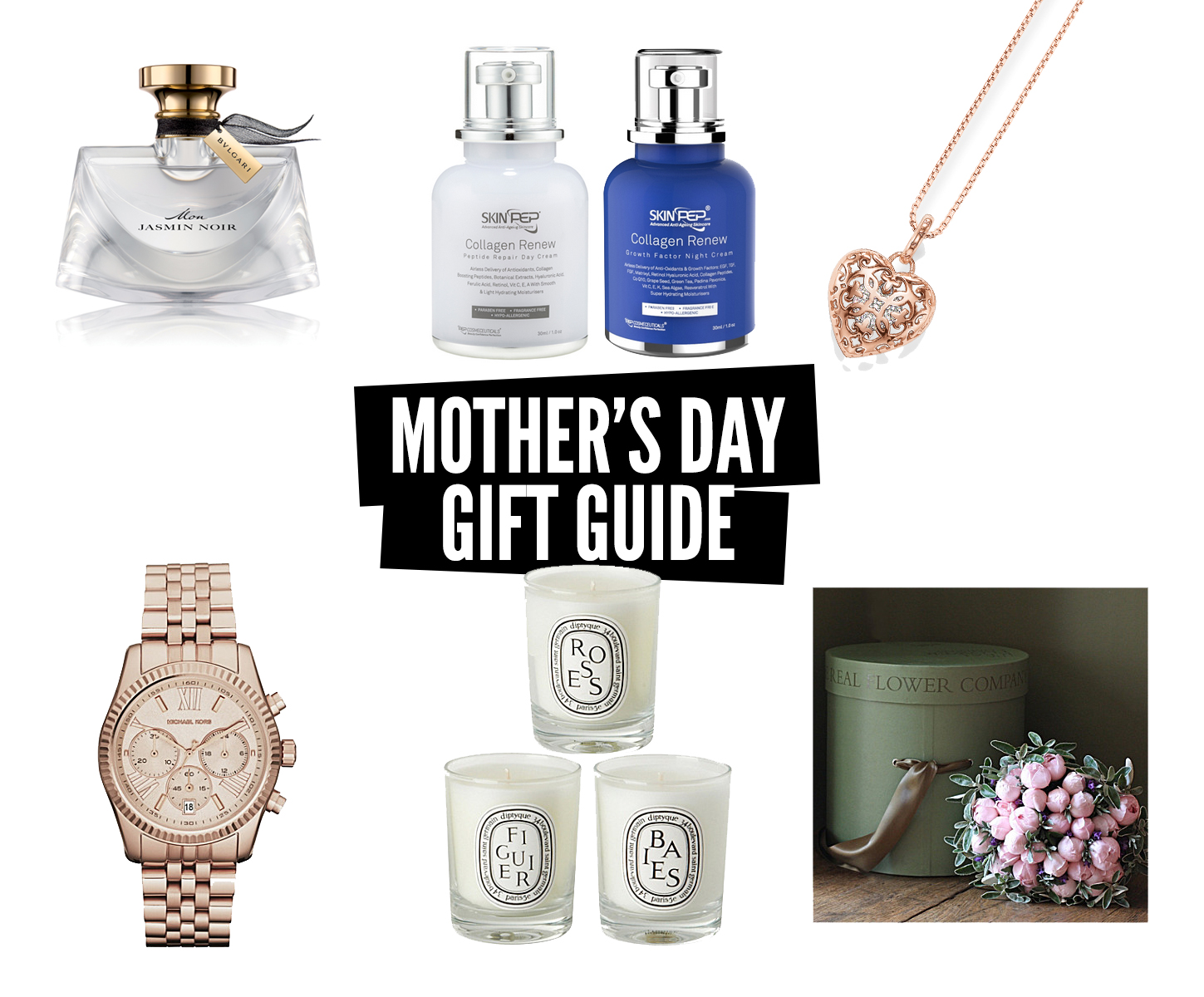 Mothers Day has snuck up and bitten me right in the "butt-tox" (as Forrest Gump would say), it is literally around the corner.  What with Valentines Day, then talks of all this 10K malarkey amongst other things; it's totally just snuck up on me. Mothers Day is this Sunday 15th March (in case you didn't know), luckily I've remembered in time to order my mommy a couple of nice bits – in my shopping frenzy I've put together a little gift guide of bits you might want to purchase for your mother.
See More after the jump!
INSTAGRAM : TWITTER : BLOGLOVIN : FACEBOOK : TUMBLR : YOUTUBE
Although, you know, moms shouldn't just get one day of appreciation for the year.  If you love your mom, it's needs to be a regular thing; not talking about gifts necessarily, but just to show them you appreciate them.  A phone call, dinner, flowers – the simplest thing can brighten up her day – not to sound cheesy, but it really can!
Bvlgari Mon Jasmin Noir – I've yet to meet someone that doesn't like this fragrance!
SkinPep Collagen Renew Day and Night Creams – Gets rid of fine lines and wrinkles and boosts collagen.  If at all possible, she'll love you even more after a couple of uses.
Thomas Sabo Rose Gold Heart Locket – A heart within a heart, that'll last forever.
Michael Kors Rose Gold Watch – I mean!
Diptyque Mini Candle Set – Three of the best fragrances Baies, Figuier and Roses.
The Real Flower Company Peony Rose Bouquet – If you're going to buy flowers, this is the way to go!