The UK's first lifestyle box for women of colour has landed!!!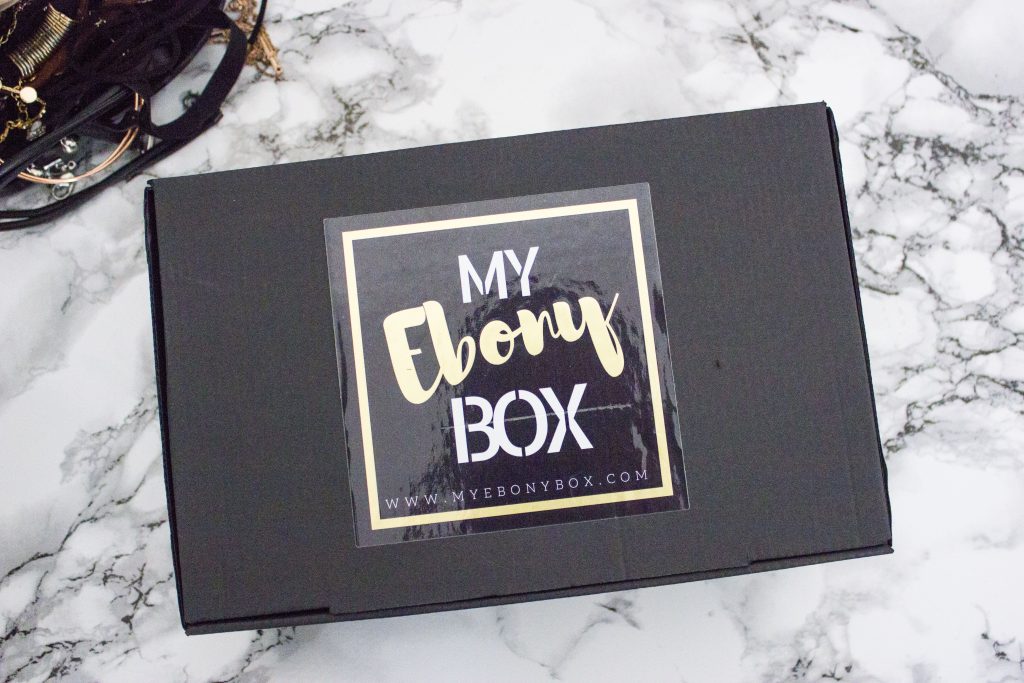 My "My Ebony Box" arrived over the weekend, full of treats for my hair wigs, body, belly and more.
"What's that?" I hear you ask.  Belly?  Yes I said belly…!
Curated specifically for women of colour, my Ebony Box is a monthly subscription box; each box will feature established, boutique, and independent brands; designed to empower, uplift, and enrich your mind, body and soul.
See what's in the box after the jump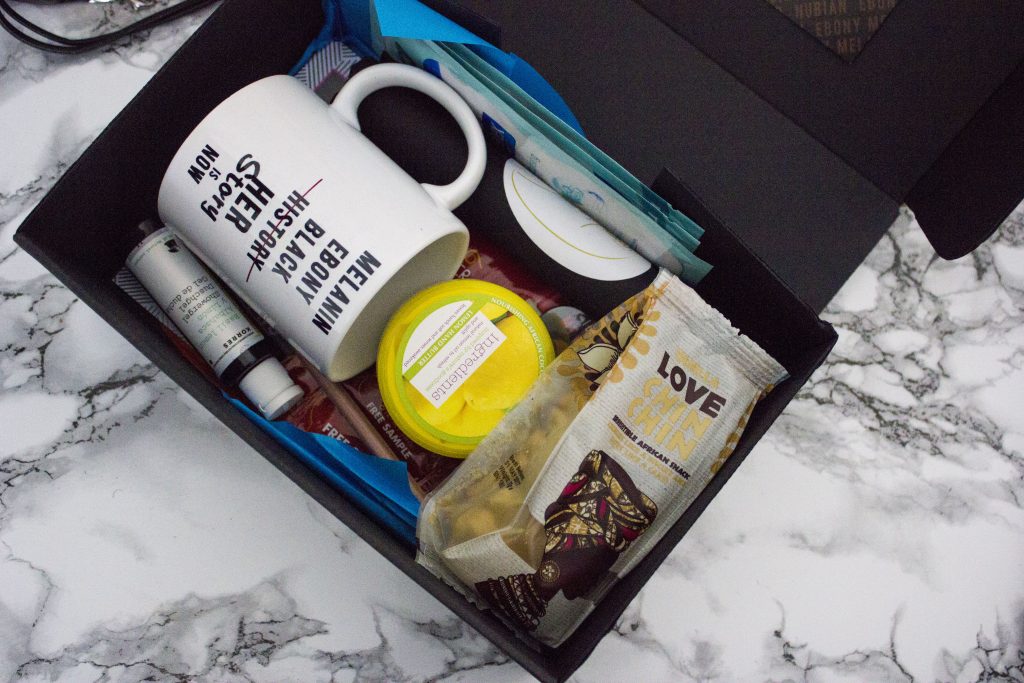 My October Ebony Box consists of (and I'm just going to list my faves, because there's too many to list everything) tasty lil' biscuit bites from Love Chin Chin; a Her-Story mug; a Queen Ebony Nubian notebook (perfectly sized to throw in my handbag); an I Am Black History pencil; an organic body scrub from ScrubTastic; and some Cream of Nature Argan Oil samples!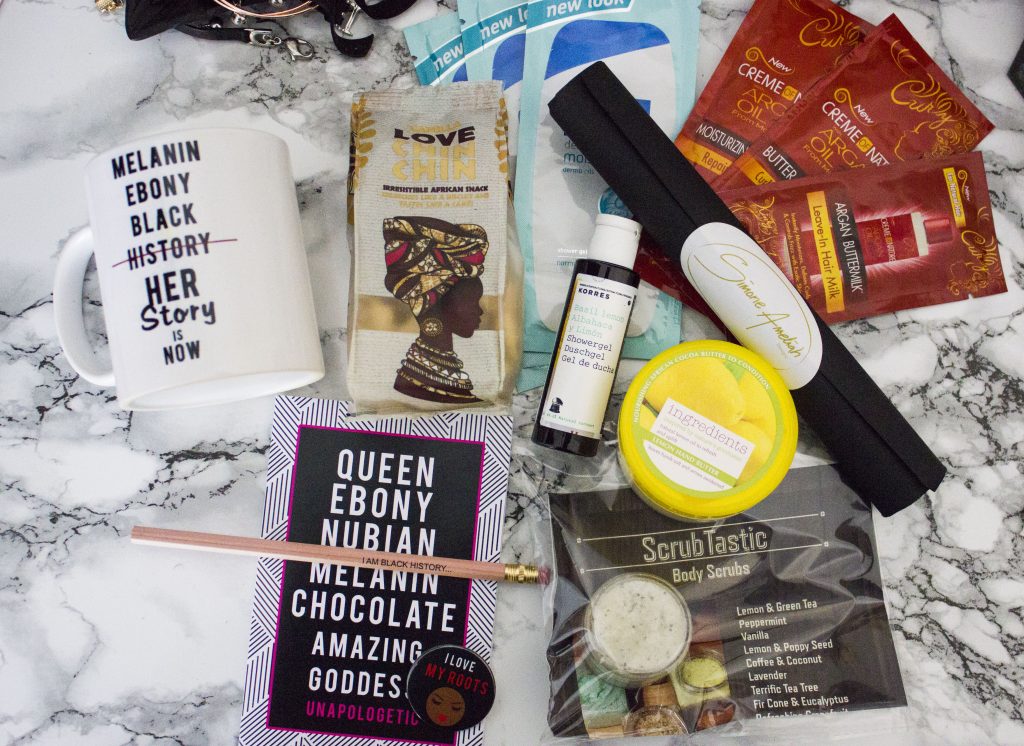 You can subscribe for your own My Ebony Box over at www.myebonybox.com for just £20 per month!
I'm off to make some tea in my new cup, sharpen my pencil, and make some notes…I've already eaten the biscuits.