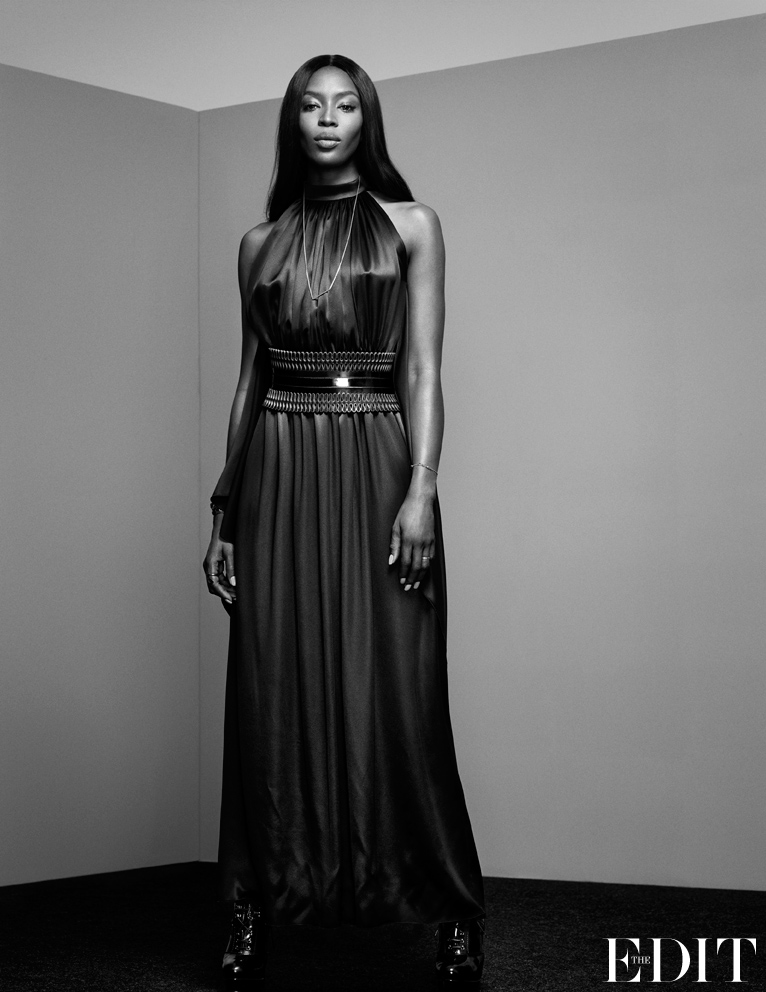 In an exclusive interview with NET-A-PORTER, supermodel, Naomi Campbell talks about her extended fashion family, using her fame for the greater good and overcoming her fears.
At 44, Campbell has raised millions for causes including Hurricane Katrina and the Haiti earthquake. In response to the current Ebola threat, she has launched the #CrushEbolaNow campaign with other celebrities, which aims to educate and raise funds to help fight the spread of the deadly virus. "[Nelson] Mandela always said to me, 'Use yourself to help other people.' I feel that now more strongly than ever before and I try to do that in the best way I can," she says.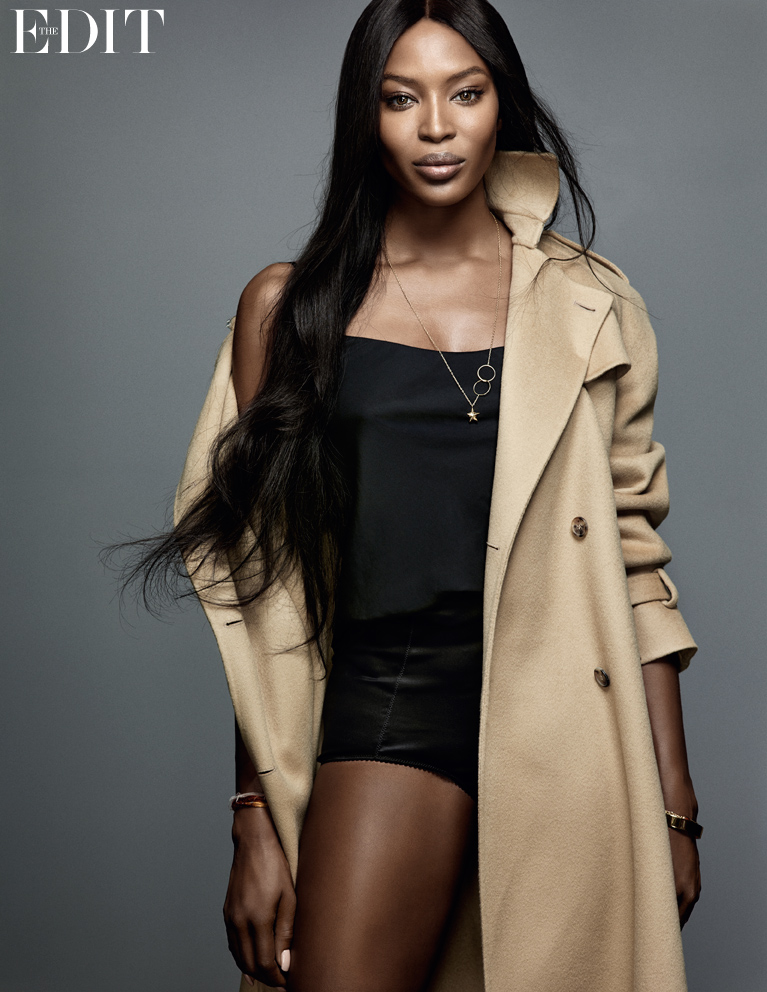 Photograhed by Nico
Coat by Michael Kors; camisole by Equipment; briefs by Dolce & Gabbana; necklace by Inez & Vinoodh; cuff by Jemma Wynne
29 years after she made her modelling debut, Campbell's ability to transform and perform is now so well-rehearsed that she can switch in and out of a pose in a flash. "I still get scared," she confesses. "I cross myself before I go onto the runway. I pray my dress isn't going to fall off." Her biggest fear, she says, is fear itself. "If you feel fear, fear will come to you. Fear is a terrible thing to have and I've been aware of that since I was a kid," she says. "It can stop you doing things in your life. I don't want fear to get hold of me."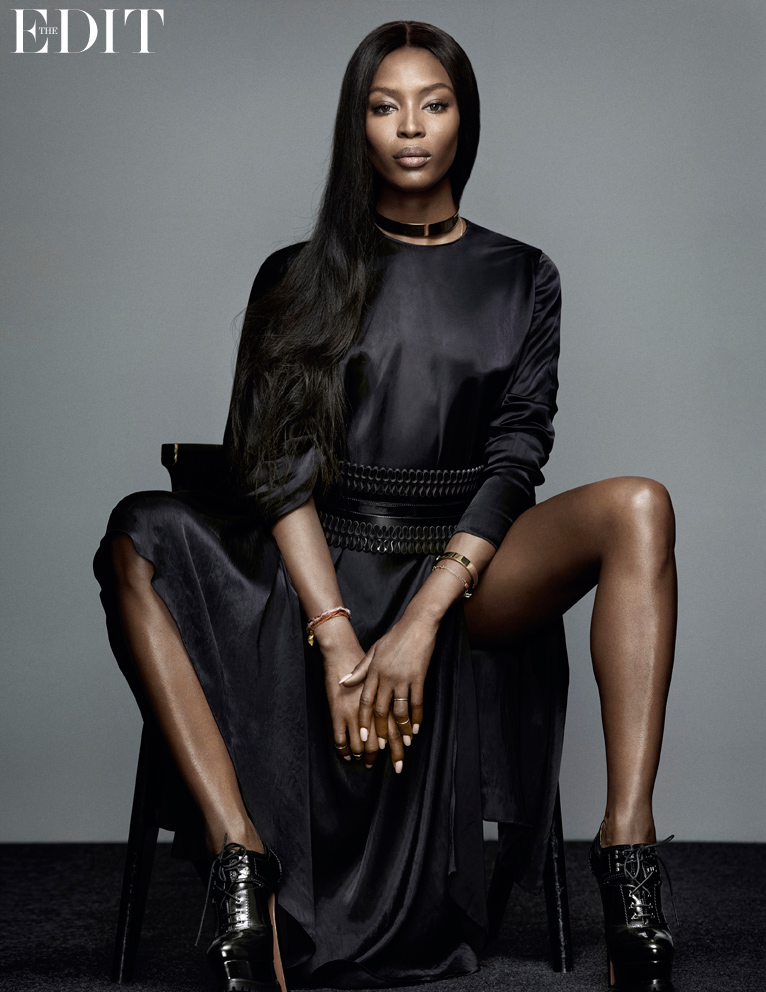 Photograhed by Nico
Dress by Lanvin; shoes and belt by Alaia; choker by Lele Sadoughi; (left hand) cuff by Jemma Wynne; ring by Scosha
Campbell was prodigiously young, aged 15 when she was scouted – it's no surprise that she has been nurtured by her family and industry friends, whom she refers to as "a family within a family." "I definitely spent more time around them than around my own blood family as I was traveling and working so much… Azzedine [Alaïa] is more like a papa; Gianni [Versace] was more like a brother," she says.
As one of the 90's supers, which also included Cindy Crawford, Kate Moss, Linda Evangelista and Christy Turlington amongst others, Campbell's life has rocked and rolled between extremes but she is, above all, a survivor. "I don't have to justify myself to anyone. I took off almost five years from work," she says. "But I'm a Gemini and I like to keep moving and doing things and being there for friends. If I go against my instincts, there is always a consequence."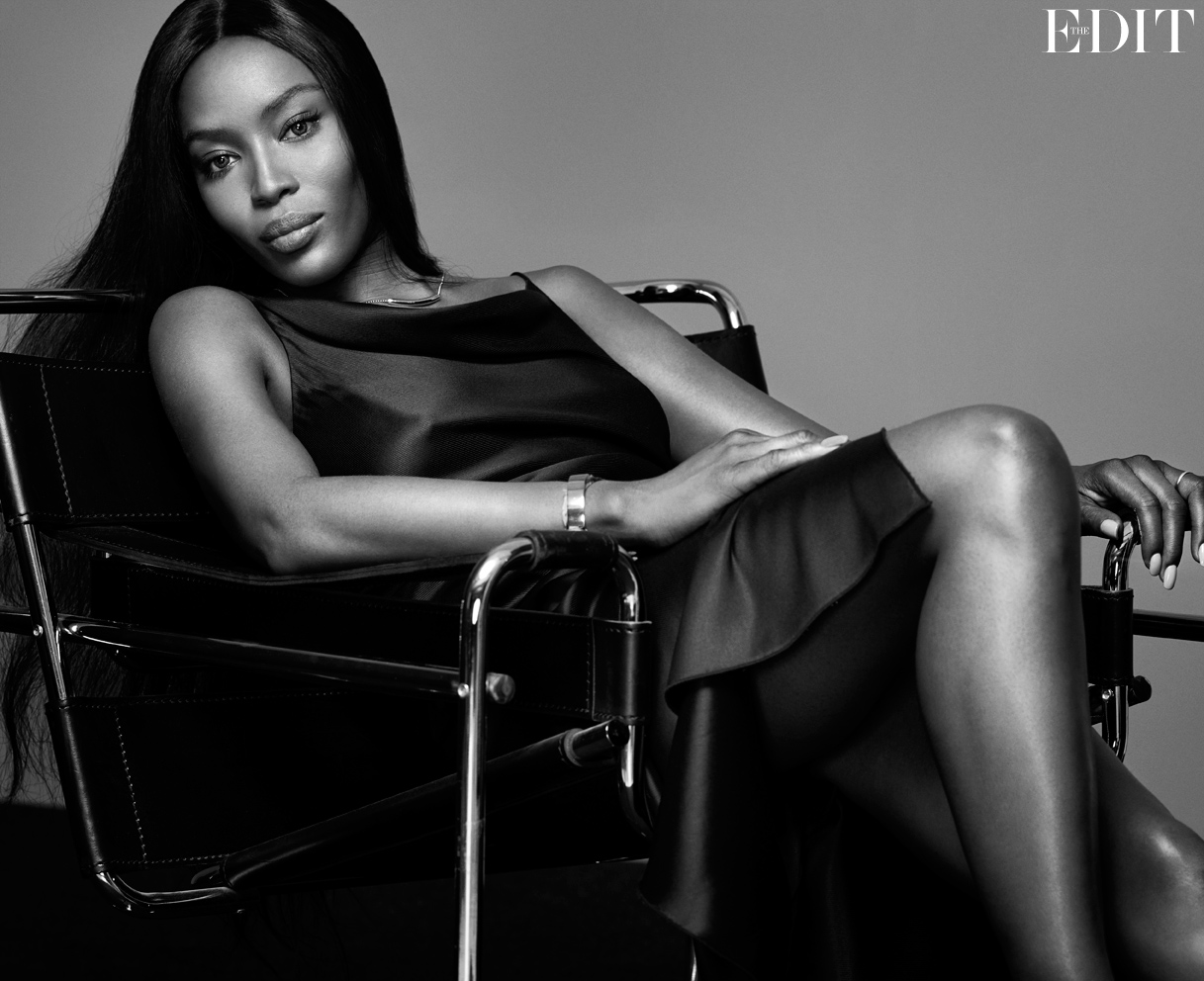 Photograhed by Nico
Dress by The Row; Necklace by Monica Vinader; bracelet by Jemma Wynne; ring by Scosha
Campbell certainly does keep moving – straight after the shoot she is off for a casting with Mario Testino "After 28 years, he wants me to go to a casting!" she says winking and then exits – still the queen of the walk. Given that she attended his glamorous birthday party days later, we're assuming it went well.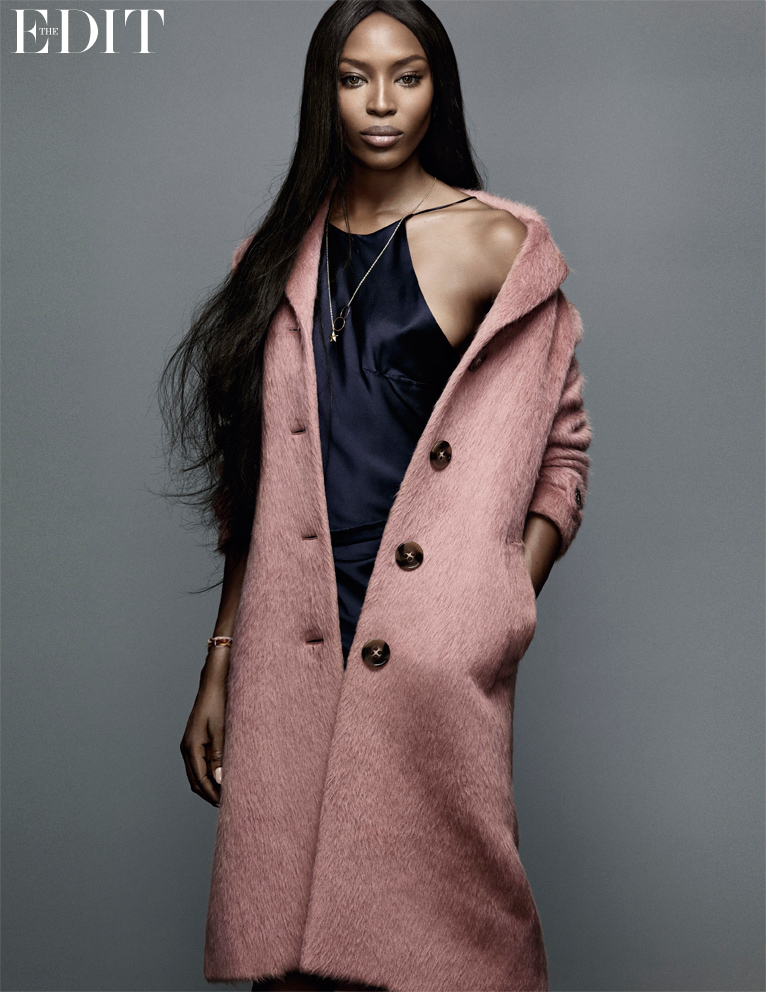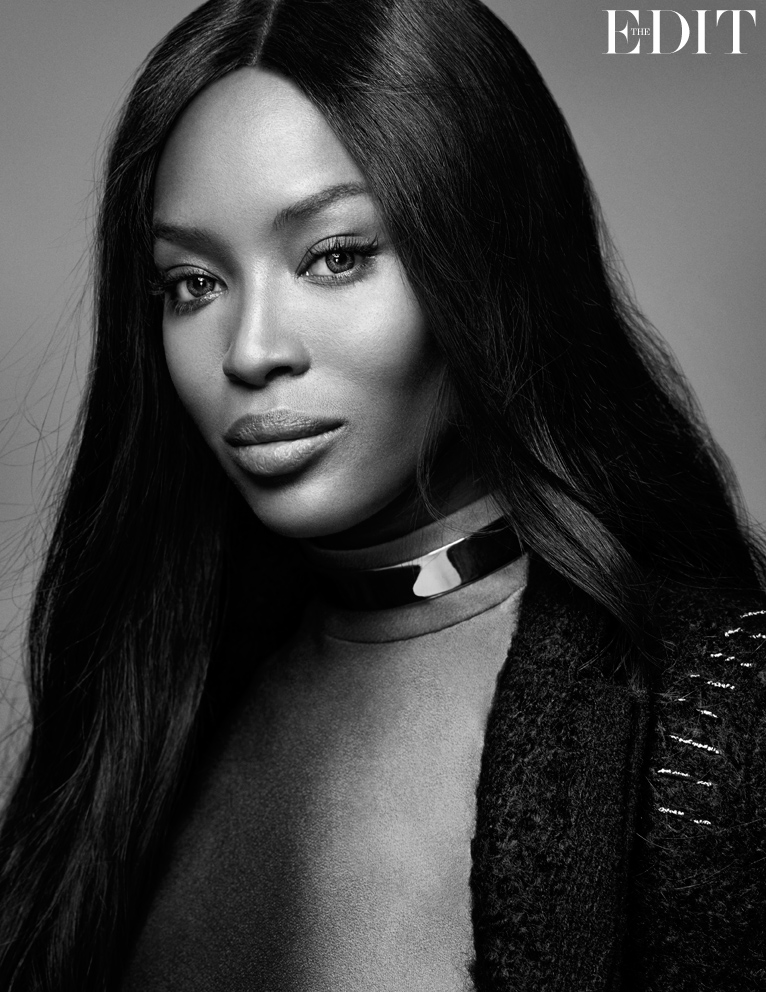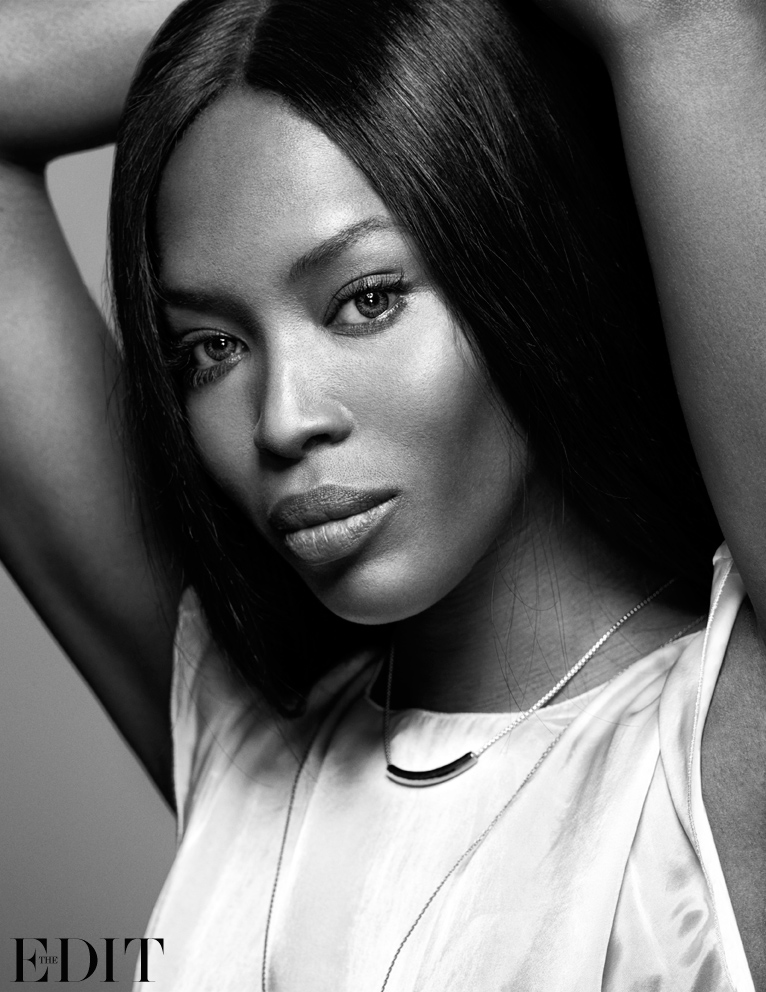 Images via NET-A-PORTER.COM.