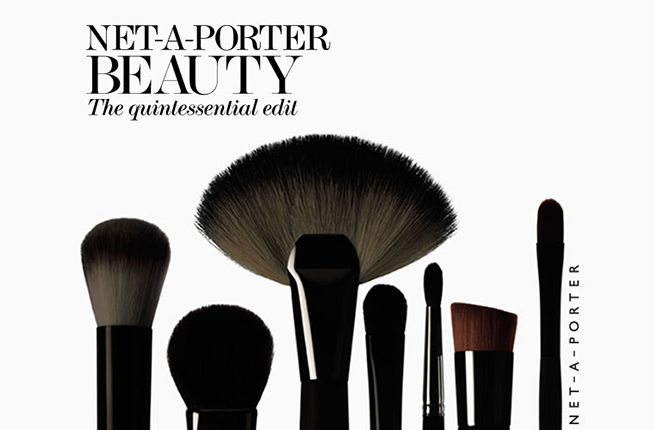 The world's premier online luxury fashion retailer, introduces beauty as a new category on its website.  From tomorrow (20th March), NET-A-PORTER customers in over 75 countries will be able to purchase a highly edited assortment of beauty brands and products in addition to shopping the hottest fashion looks of the season.
"We are delighted to continue the expansion of the NET-A-PORTER brand with the addition of beauty.  The move is a natural evolution of our business.   We have already established ourselves as a truly global fashion destination and have a super sophisticated, discerning customer with an appetite for newness and the latest trends that extends beyond fashion," says Alison Loehnis, Managing Director, NET-A-PORTER.COM.
"We have long featured beauty in our online magazine and have ramped it up recently with more dedicated features and the appointment of regular video columnists.  We consider it a unique differentiator to be able to merchandise beauty and fashion together and educate our visitors not only on which bag or shoe to buy to get the look, but the nail polish and lipstick as well.  The impulse to shop from the page applies to beauty as it does to fashion and now our customers can do both at one destination."
A highly select edit of 11 brands including Chantecaille, Natura Bissé, Aesop, Le Metier de Beaute, 3 LAB, Beauty Works West, Philip B, Joya, Ilia, Sarah Chapman and James Read will kick-start a phased launch.   Further make-up, hair and skin products as well as nail varnish and fragrance spanning niche and established labels, will be added every week.
"Our tag line is Beauty – the quintessential edit and we are committed to a tight assortment that consists only of star products as a complement to NET-A-PORTER's existing offering" says David Olsen, VP, Beauty, NET-A-PORTER.COM.
Visit www.net-a-porter.com/beauty now.