NEW DELIVERY: KENZO SWEATSHIRT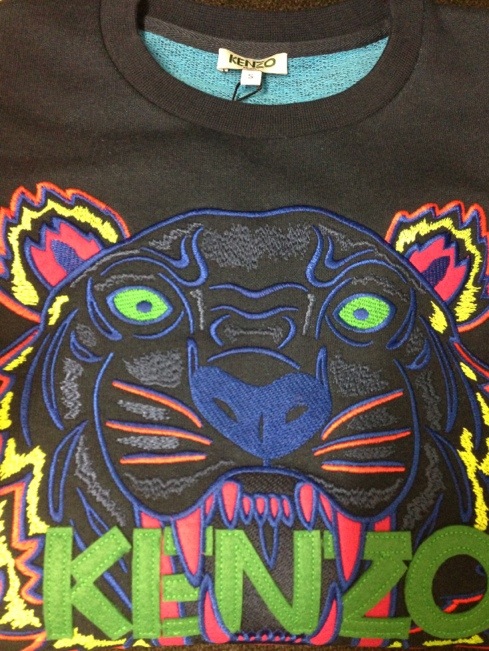 After the post yesterday about our rare find of the iconic KENZO Tiger Sweatshirt on eBay, we got a heads up from the Kenzo HQ that the Bruton St store on Londres will be stocking the sweatshirt in a new colour way as of this Friday! Fans of the original Sweatshirt and the Givenchy Rottweiler sweatshirt get a two-fer, well almost, as this one is black (is that forcing? Dunno) anyway it'll be there from 7th Dec if you want it!
Like this? Why not try one of these too!