NEW MOVIE: AFTER EARTH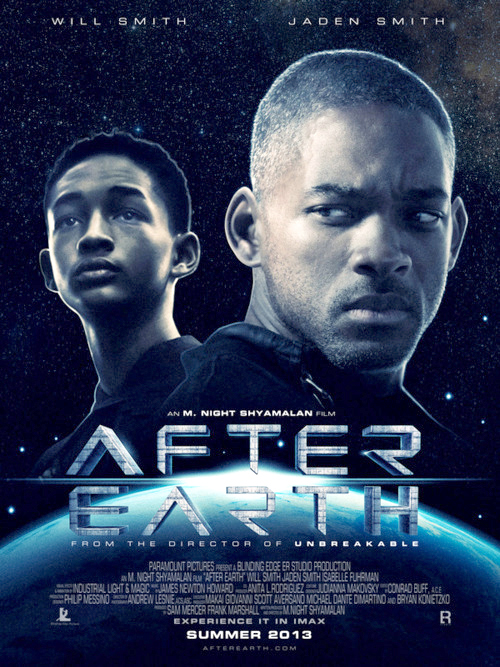 They've done it before to huge critical acclaim and they're back to do it again, Will and Jaden Smith play father/son duo in new film After Earth. Directed by M. Night Shyamalan (The Sixth Sense and The Happening), this post-apocalyptic film follows Cyper and Kitai Raige who have crash landed on a desolate Earth that's now dangerous after being evacuated by humans 1000 years earlier. From the feel of the trailer we'll be getting Avatar meets I Am Legend, Will Smith is reminiscent of Laurence Fishburne's Morpheus (Matrix). Will they get the same reaction as they did for The Pursuit of Happyness? Not so sure about this cookie, it could be epic, well it should be epic but something tells me it might just miss the mark. Watch the trailer below and tell us what you think, look out for After Earth in cinemas this Summer.
Like this? Why not try one of these too!