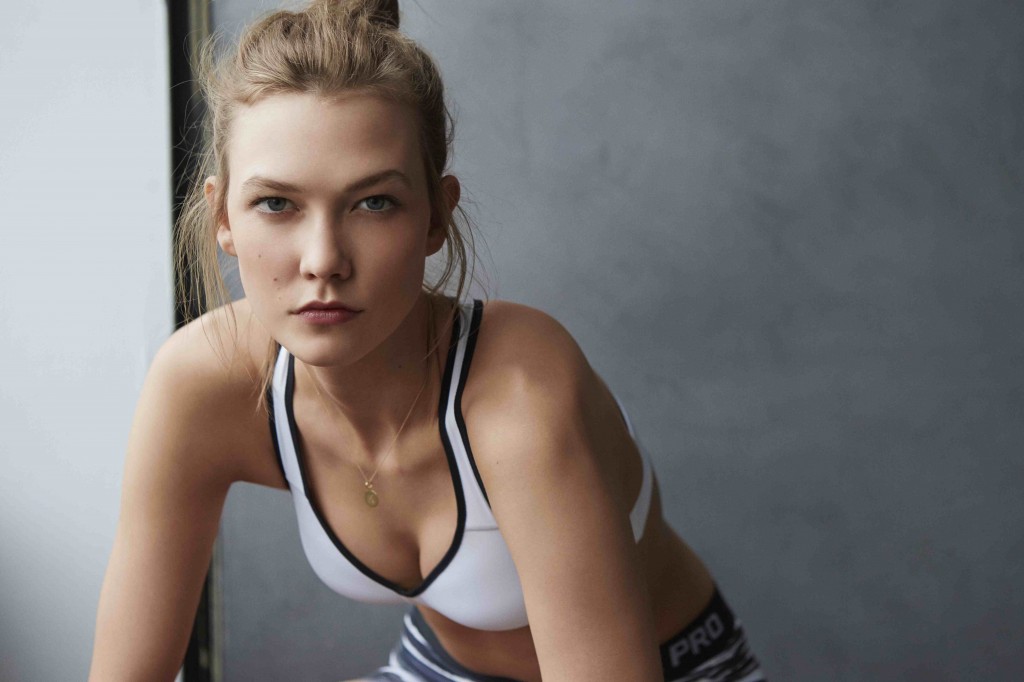 Karlie Kloss models the new Nike Pro Bra Collection, the Fall 2014 Nike Women's collection blends style and performance to help female athletes achieve their fitness goals. Born out of more than two years of research, testing, design and development, the collection features five bras designed to provide the female athlete with the right fit and right support.
Versatility is the anthem of today's female athlete. She is a workout chameleon, adapting to a number of different training environments. Some days she practices yoga. Others, she builds endurance at a High Intensity Training class or goes for a run. Often she'll do multiple workouts in the same day.
This versatility is a key to the female athlete's strength. It keeps her mind and body moving.
"I love different strengthening exercises and intense workouts such as the ones I've done with Nike Training Club Master Trainers," Kloss says. "I like to switch it up. I think that's the best way to really challenge your body and become stronger in every way."
Kloss recently spent a day working out in New York City with Nike Training Club Master Trainer Traci Copeland. While wearing the latest Fall 2014 styles, Kloss engaged in both a studio and High Intensity Training workout. She also went for a run with a pair of local New York run crew members.
Products from the Fall 2014 Nike Women's collection will be available from Nike.com.