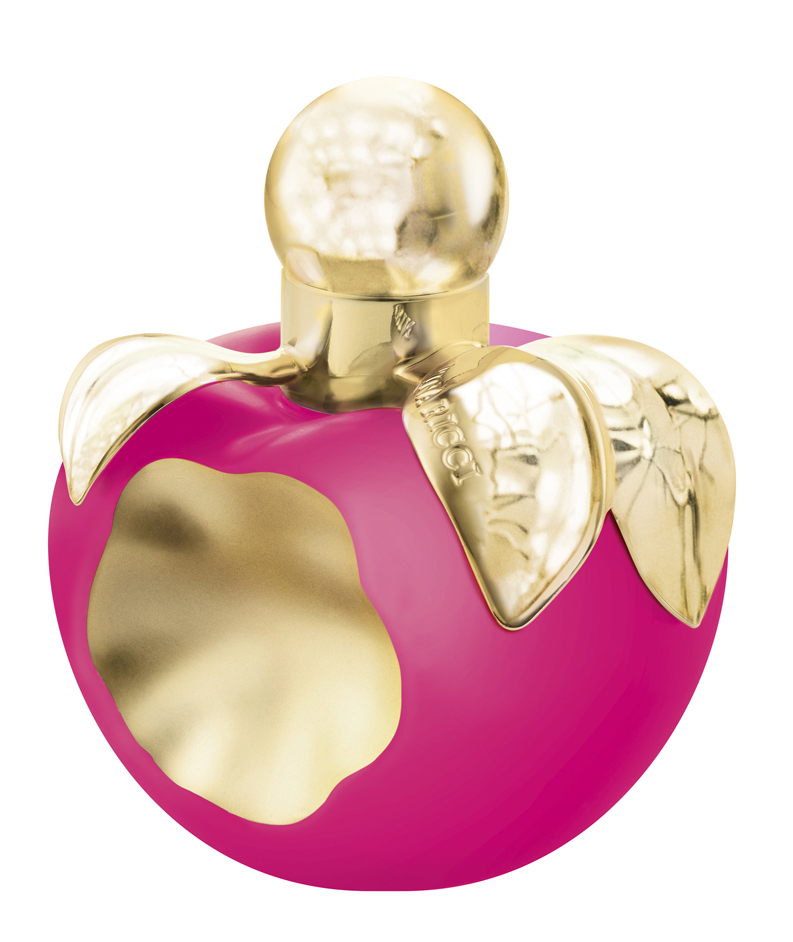 For Spring 2014 Nina Ricci x Laduree is a collaboration to stimulate our noses as well as our taste buds – a macaroon-like fragrance/a perfume-like macaroon!
The concept is a first, as far as I'm aware; the fragrance, La Tentation de Nina, has been infused with a macaroon accord, resulting in a fresh, floral, fruity Eau de Toilette.
Laduree on the other hand created an intense pink macaroon topped with gold leaf and filled with a raspberry jam, flavoured with lemon and rose.
Either one of the two (or both) are perfect whether you're looking for something special for Valentine's Day or just want to treat yourself!
The limited edition La Tentation de Nina is available nationwide from 27th January 2014.
La Tentation de Nina EdT 50ml – £40
La Tentation de Nina candle box – £47
La Tentation de Nina 8 macaroons box – £16.40
La Tentation de Nina 14 macaroons box – £22.20
Words: Philipp Ueberfellner