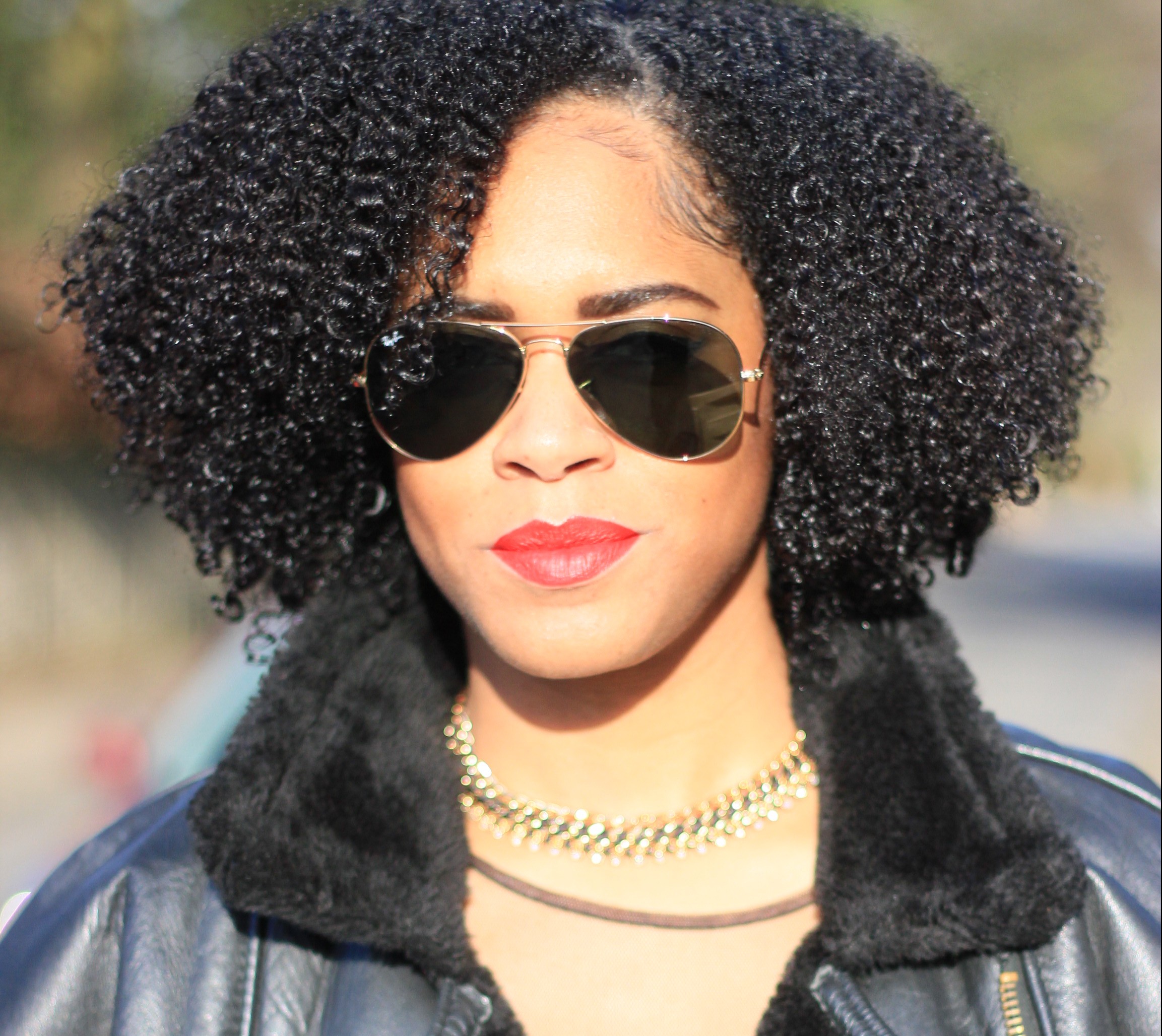 Over the weekend I blended up a couple of treatments for my hair, one as a pre-poo (which, I would like to clear up for those that don't know, does not mean that at any point in my hair routine do I add shit to my tresses! This was actually asked on Twitter, so I just wanted to make sure everyone knows that pre-poo means "before shampoo" or in my case "before co-wash" – wait, I feel like I need a glossary for this post alone!), and one was a deep conditioner.
See more after the jump!
INSTAGRAM : TWITTER : BLOGLOVIN : FACEBOOK : TUMBLR : YOUTUBE

The pre-poo treatment is an old fave – and by old I mean this time last year. I have not made my Avocado treatment since I highlighted my hair, because I heard that avocado strips toner, but now that I'm back to black I'm living for it again!
I blend one decent size (market size) avocado, or two smaller supermarket size ones, with honey, coconut oil, and olive oil. This makes two applications.
The second treatment is one I've become fond of over the last few months; I basically blend up about 5 conditioners/treatments/masks that I love or that are going to give me a specific outcome, like moisture, shine, repair, etc. This time I used Aussie Miracle Moist, Aussie Miracle Shine, L'Oreal Macadamia Treatment, Schwarzkopf Essensity Intense Repair Masque, Organic Extra Virgin Coconut Oil, Extra VirginOlive Oil, and Argan Oil. When I'm done it's a beautiful smooth whip, and it smells delish!!!
So the Avocado Hair Mask goes on dry hair (dry meaning not wet, not specifically course hair), I leave it on for 20-30 mins wrapped up in cling film or under plastic bags. The rest of the treatment would go into the fridge until next time, but this time I treated my aunt's hair too, so it's finished.
Watch this vid to see how I apply it to my hair.
Note: I no longer use cotton wool to catch the drips, I just wrap my head in an old towel.
I co-wash this out with my Tresemme Naturals condish, then I apply a handful of my deep conditioning treatment to squeezed out hair, not towel dried hair. This again gets wrapped up in cling film and a towel for a lil extra heat; I keep it on for up to an hour then rinse out.
My hair feels absolutely divine – soft, moisturised, and shiny!