Gucci Icon-Temporary Flash Sneaker Store is Coming to London
The Pop-Up Sneaker Store will be coming to London in April with Gucci's limited edition range of sneakers, plus the exclusive 'Gucci Ronson Sneaker' which Gucci Creative Director Frida Giannini and award-winning musical artist Mark Ronson have designed just for London.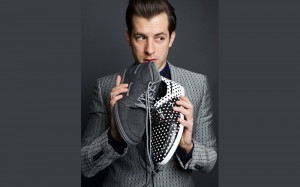 The store will open for three weeks in Covent Garden's Seven Dials from the 22nd April 2010. It will feature 17 exclusive sneaker styles in the GUCCI ICON-TEMPORARY collection, 15 men's styles and 2 women's styles, incorporating classic Gucci design signatures, such as the GG logo or a stylized version of the iconic Gucci red and green web detail.
Each design includes silver or gold metal dog tags as well as an embroidered 'Limited Edition' label inscribed inside the shoe. There is also an opportunity to have your initials embossed onto a customized leather tag on the shoe laces.