Pam Hogg's SS11 show was opened by Alice Delall playing the snare, adorned with horn like accessories, leather, chains and nothing else.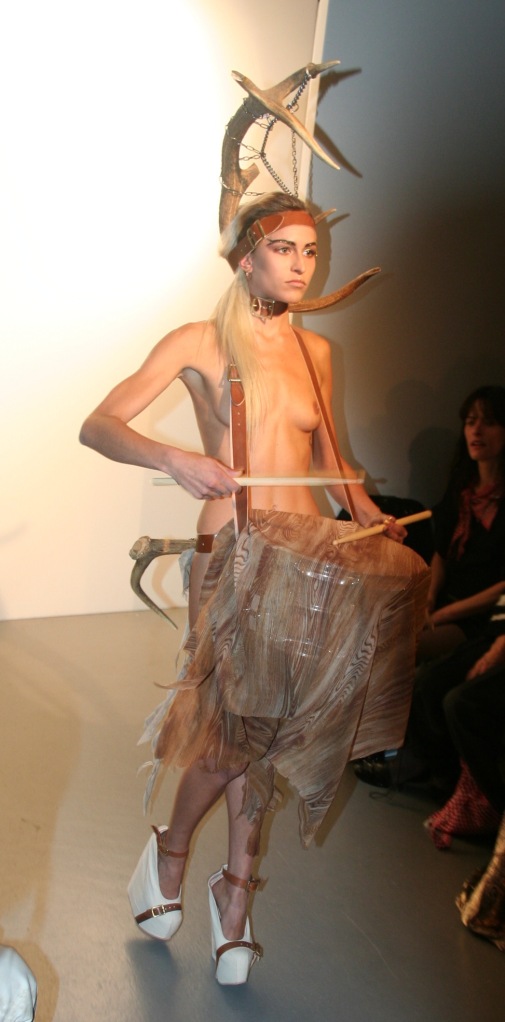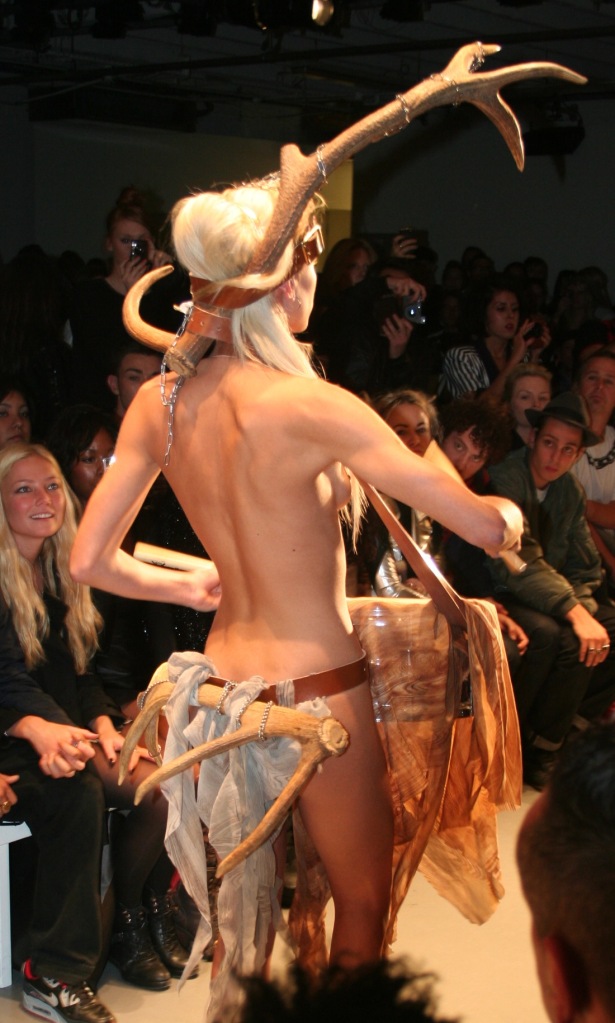 Pam Hogg gave us her take on the chastity belt, skinny chains and a huge padlock covering her dignity. If you're lucky enough you might find the right key at the back.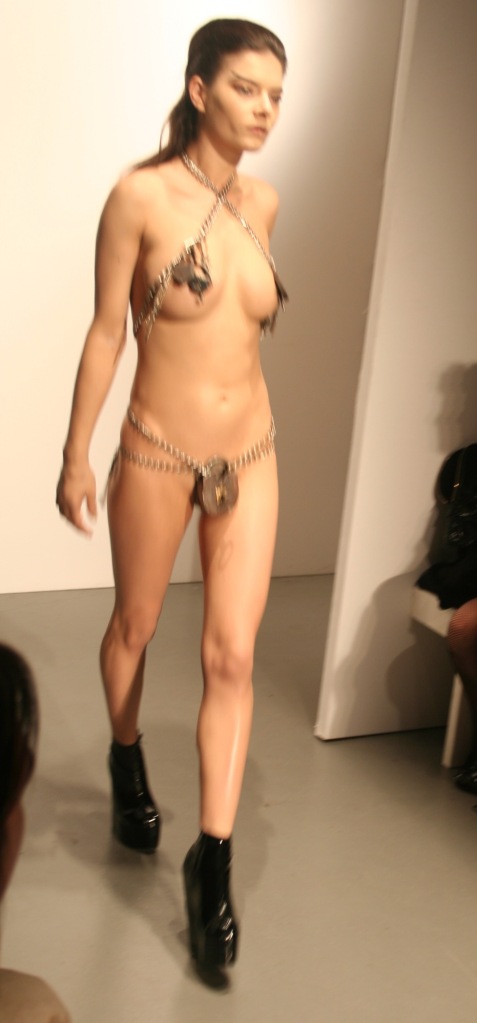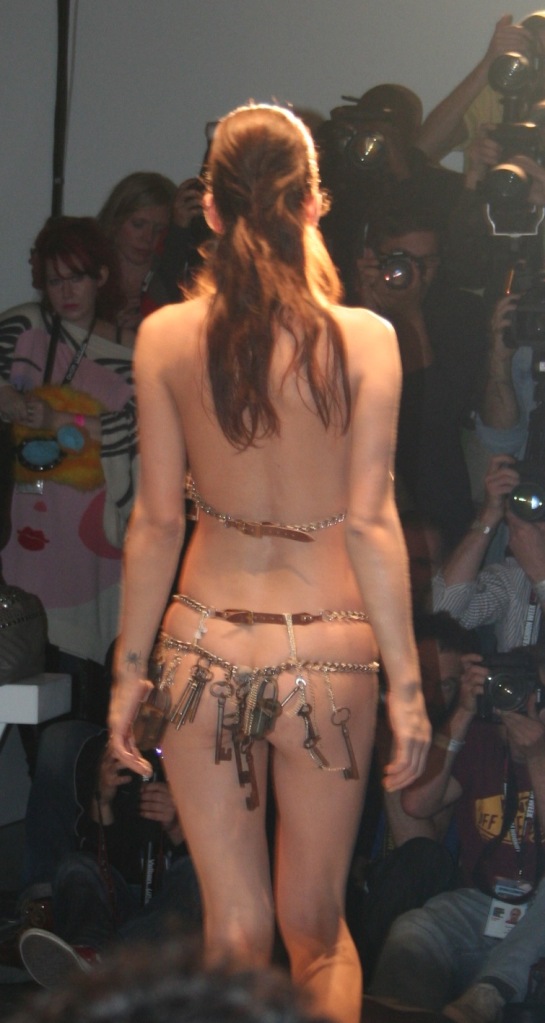 The collection started off with a strong bondage feel, with gags, and straight jacket influences.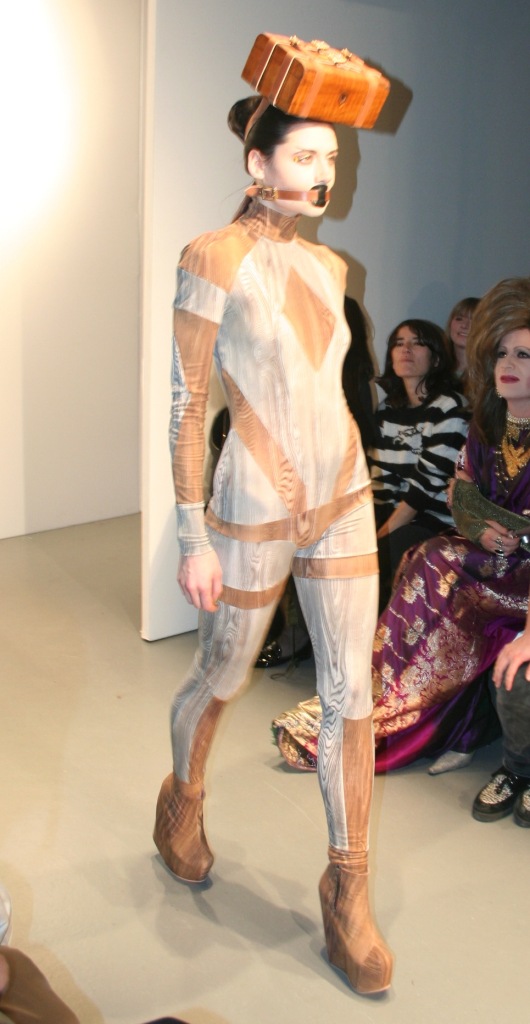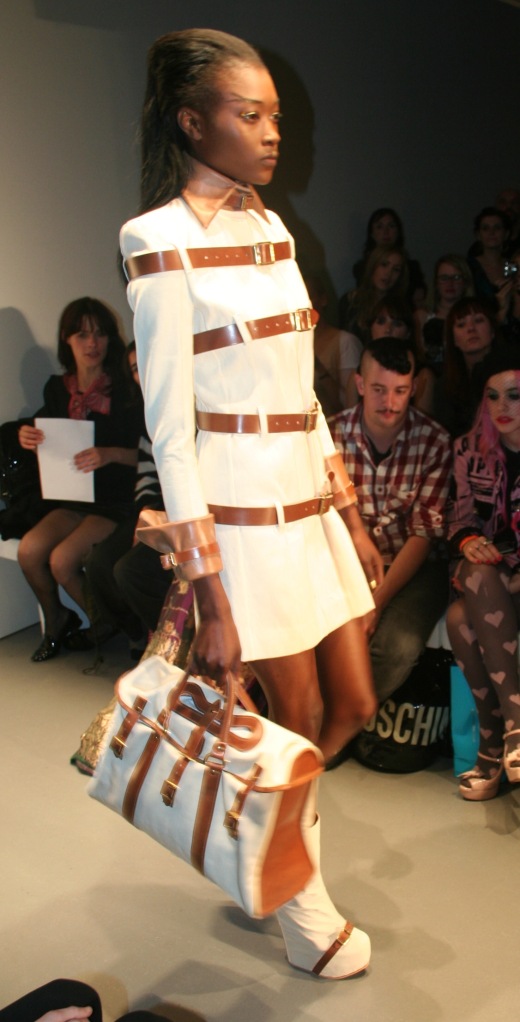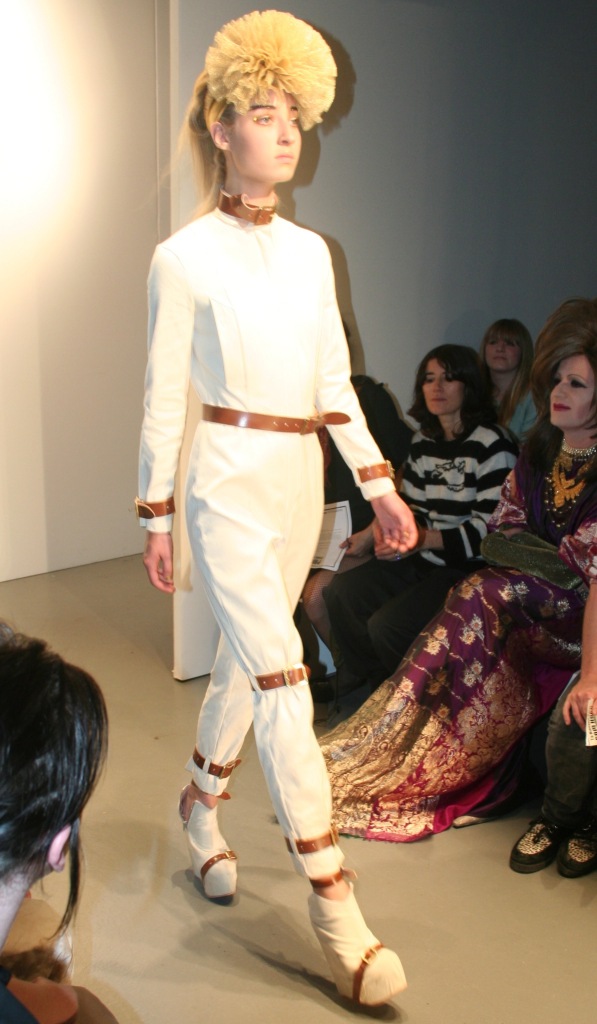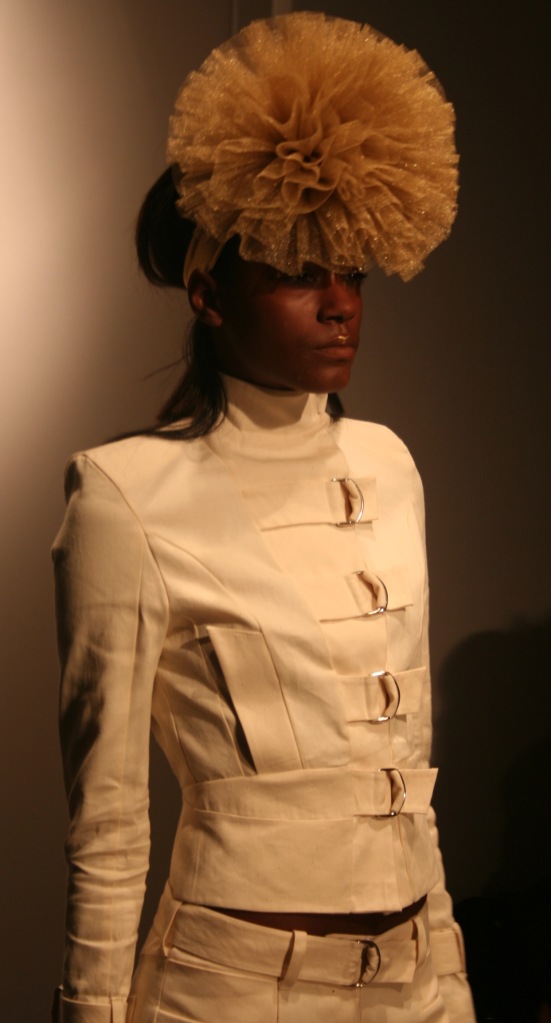 The collection moved from bondage to "futuristic/Star Trek" type suits with huge pompom headbands, and gold/black patent wedges.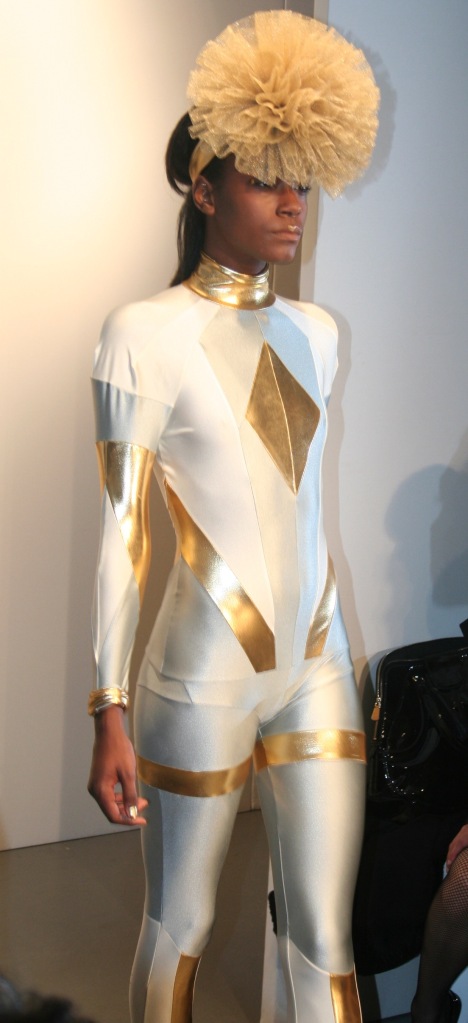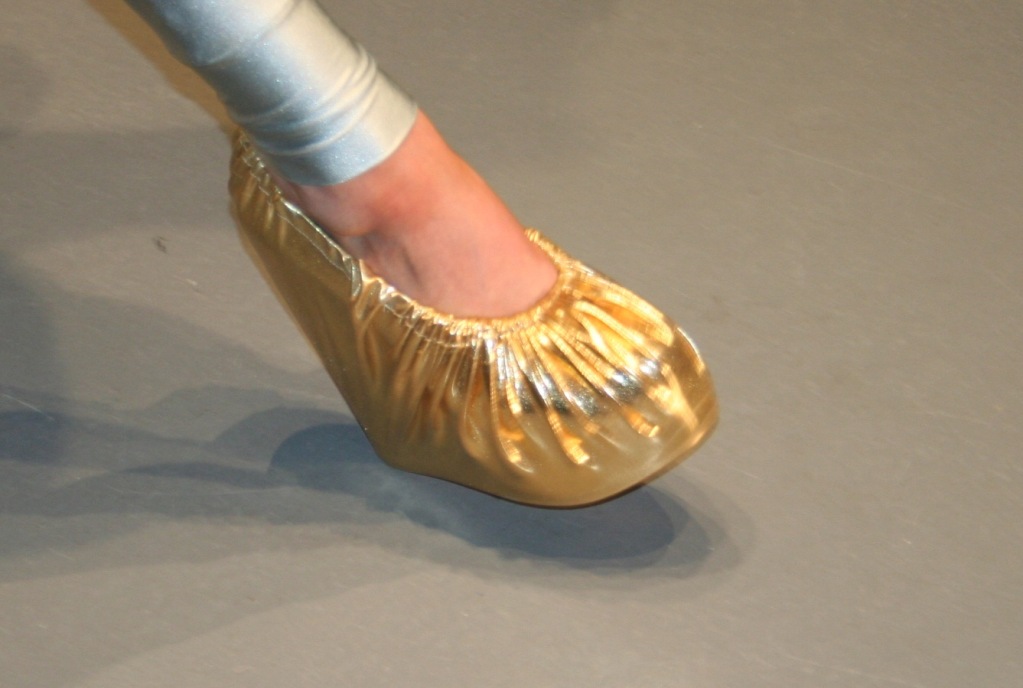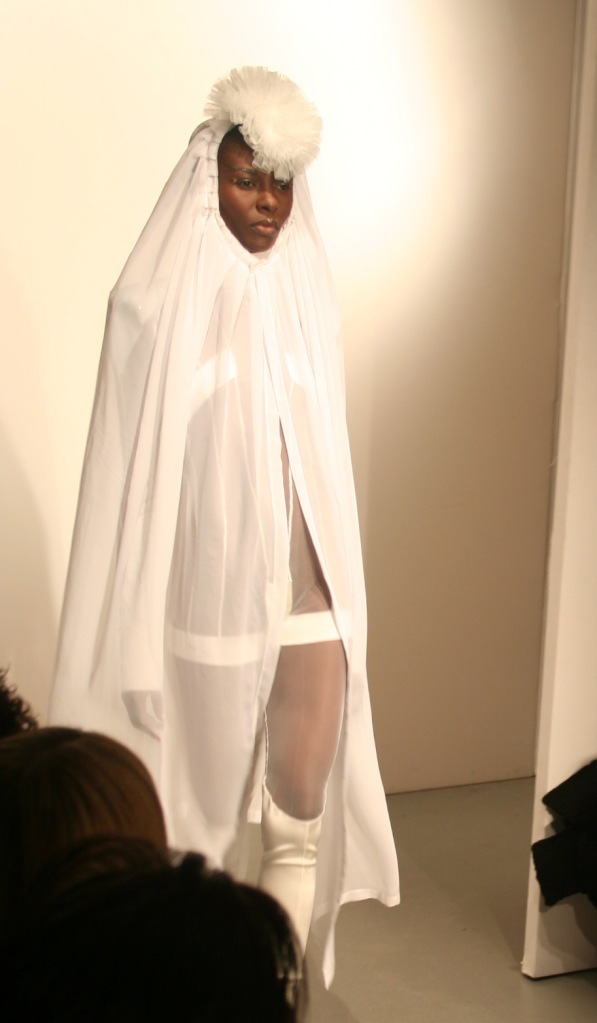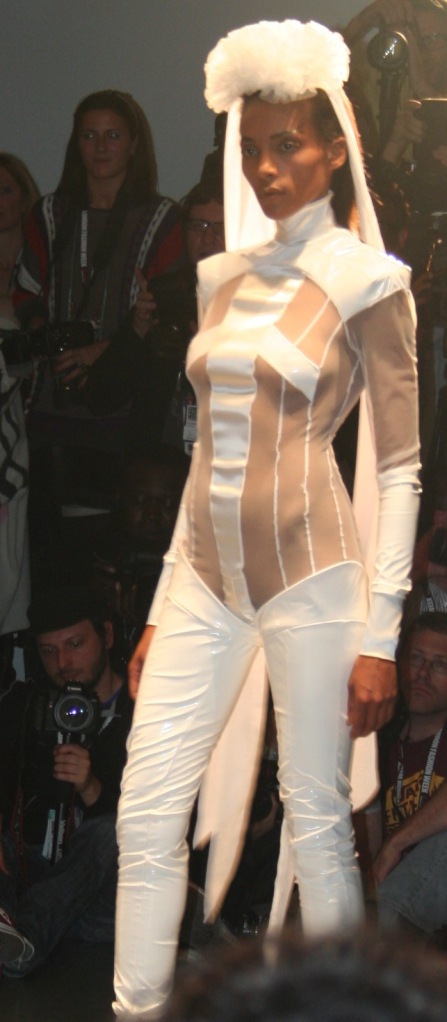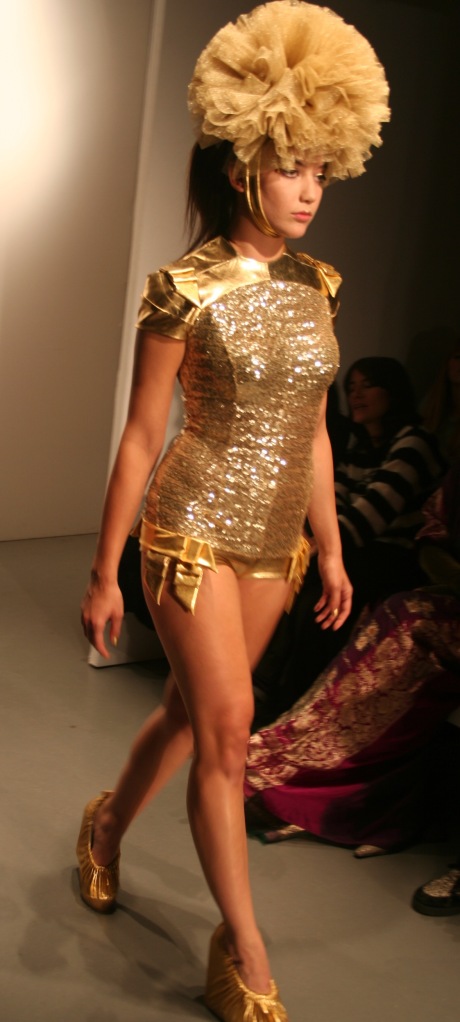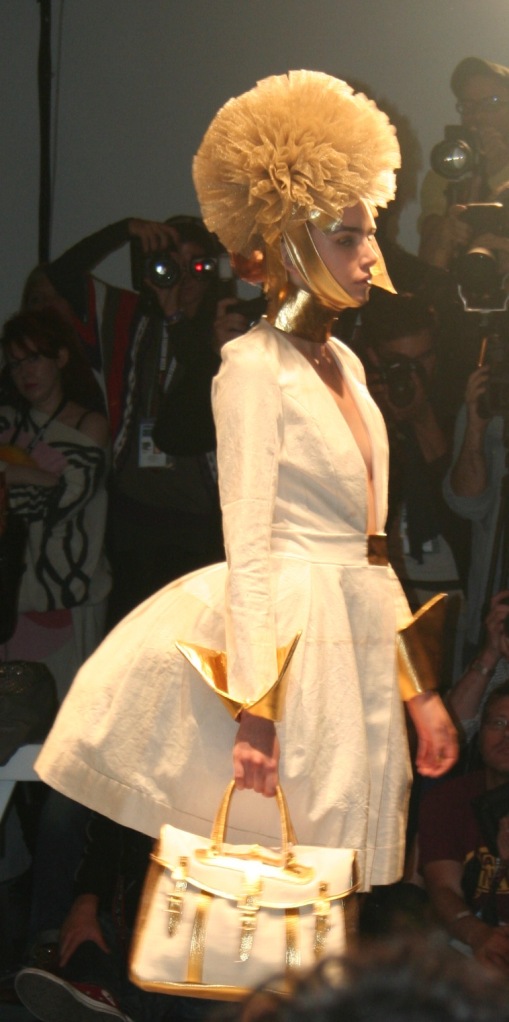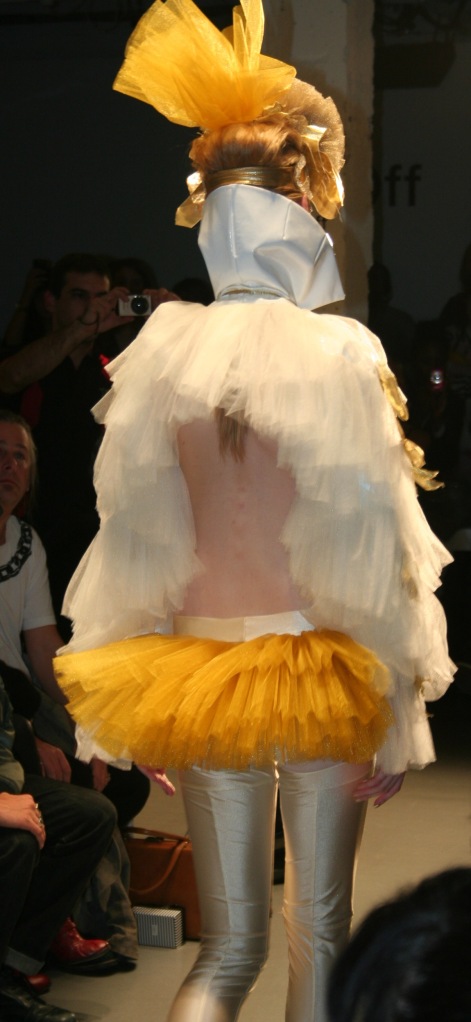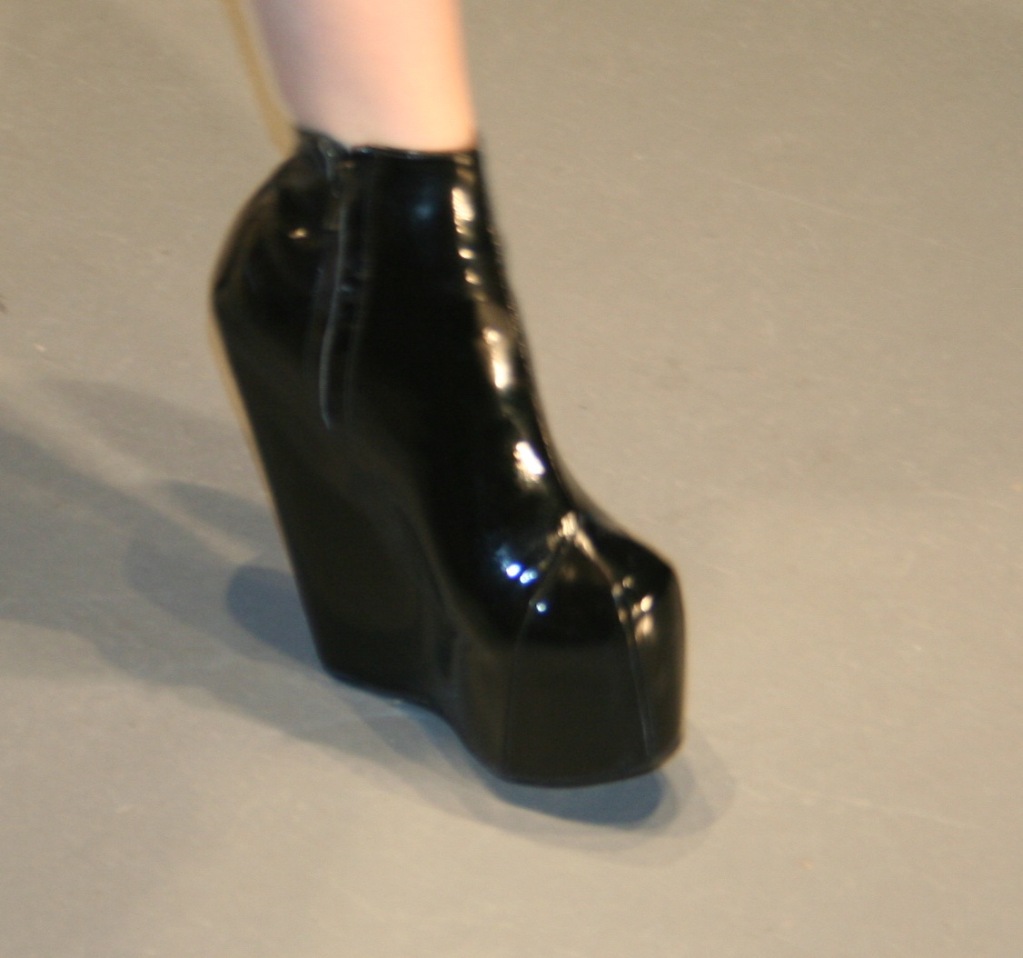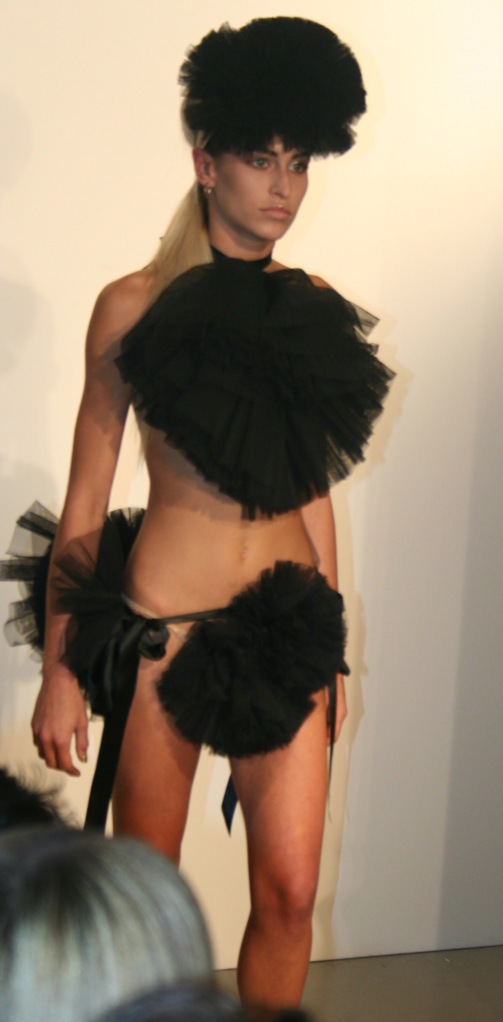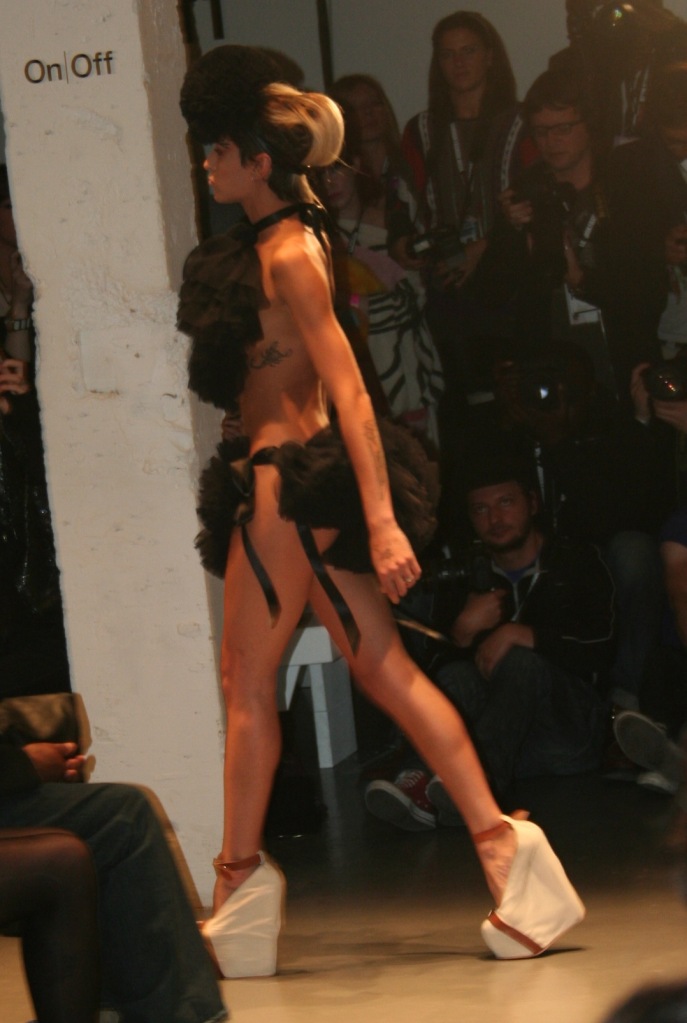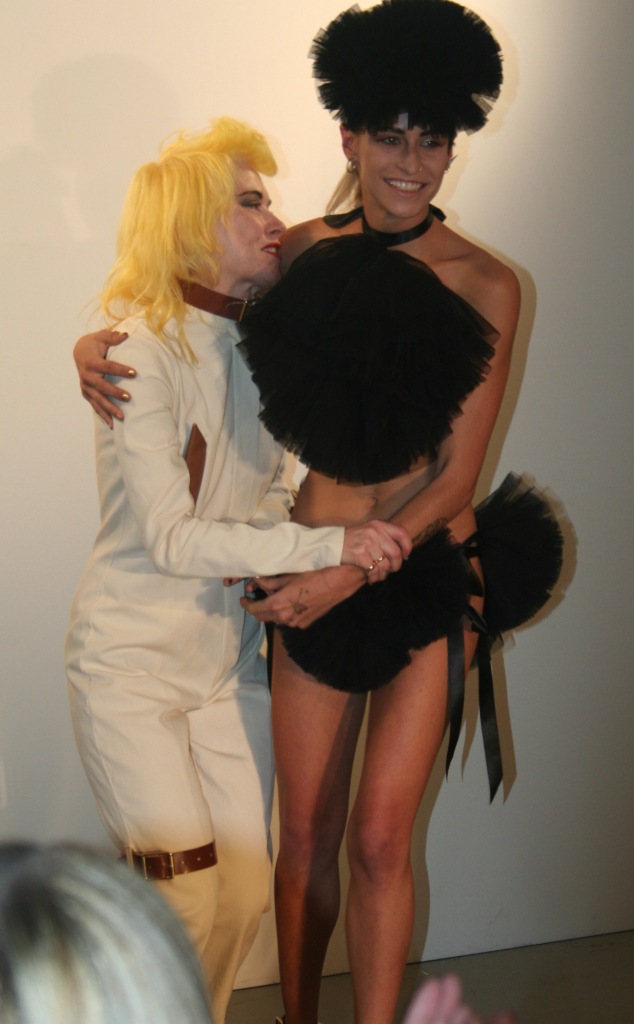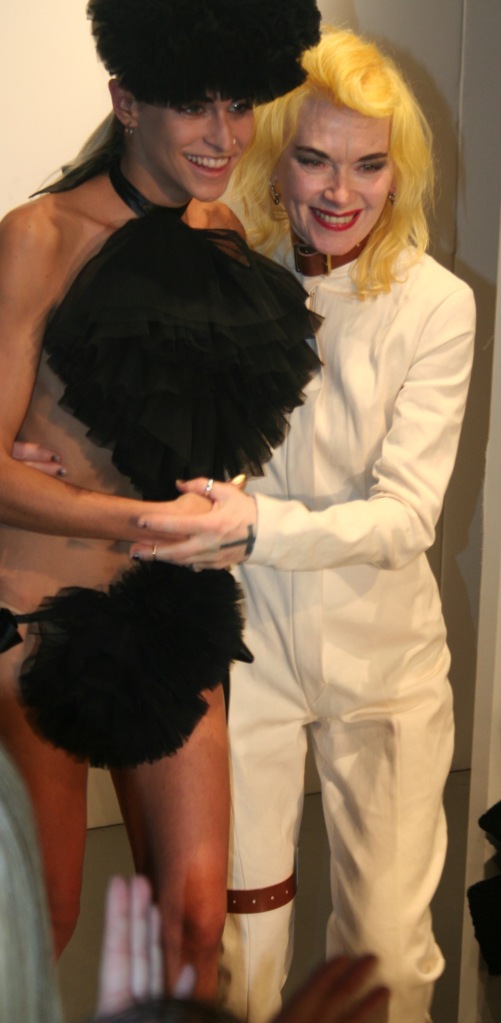 Front Row at Pam Hogg
Tolula Adeyemi, Amber Rose, Jamie Winstone
Charlie Le Mindu
Jennifer Tilly with her cute Chanel Doll bag and spiked ankle boots