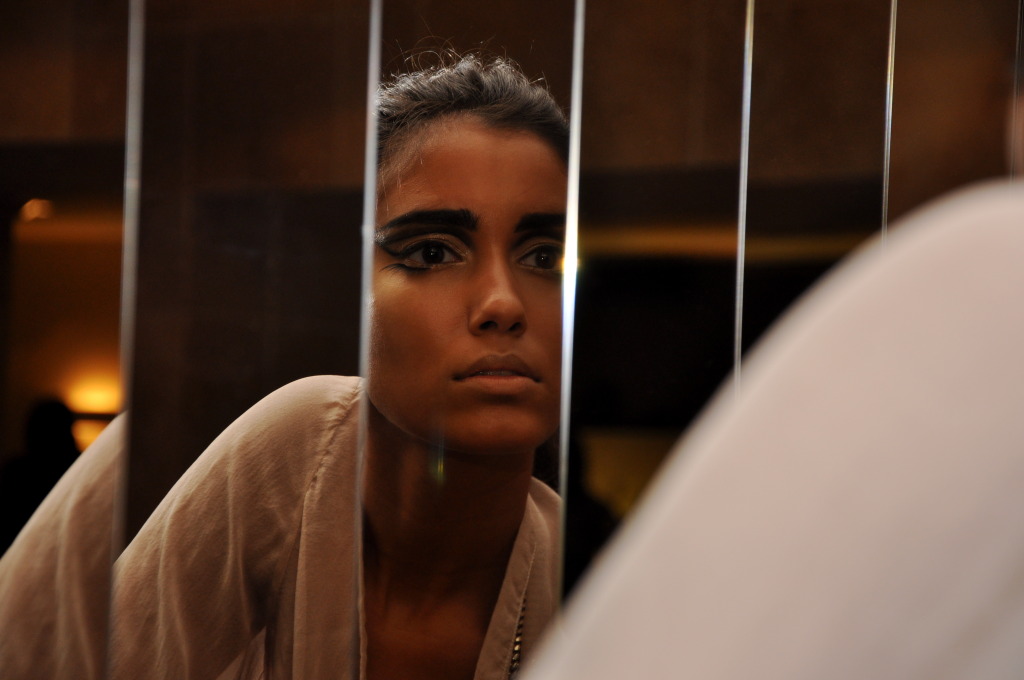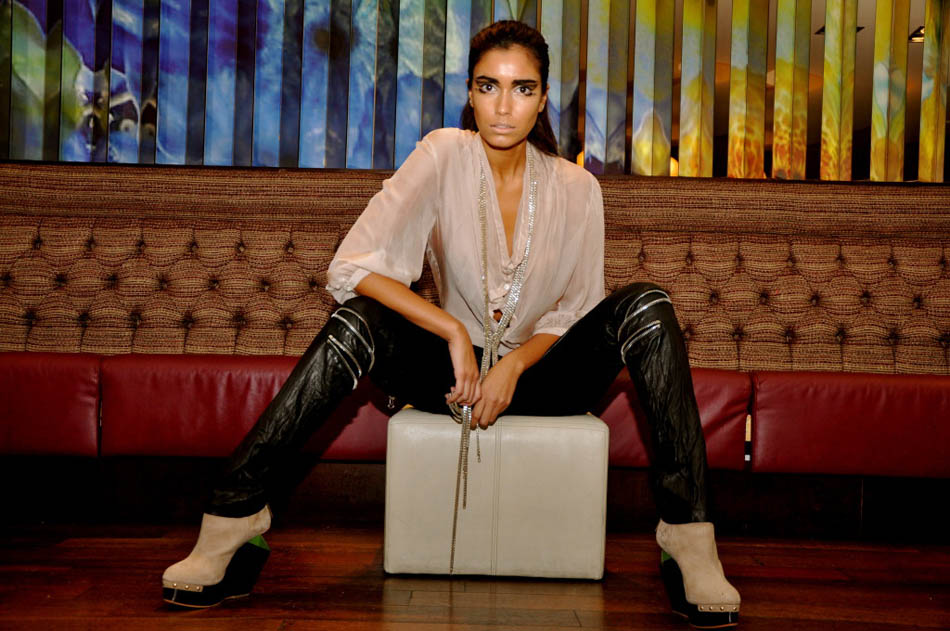 Copper Rose Sheer Blouse, £208, Obakki; Black leather trouser with zip detail, £552, Barbara í Gongini; Multiple strand silver chain, Maria Francesca Pepe; Mushroom wedges, £438, FINSK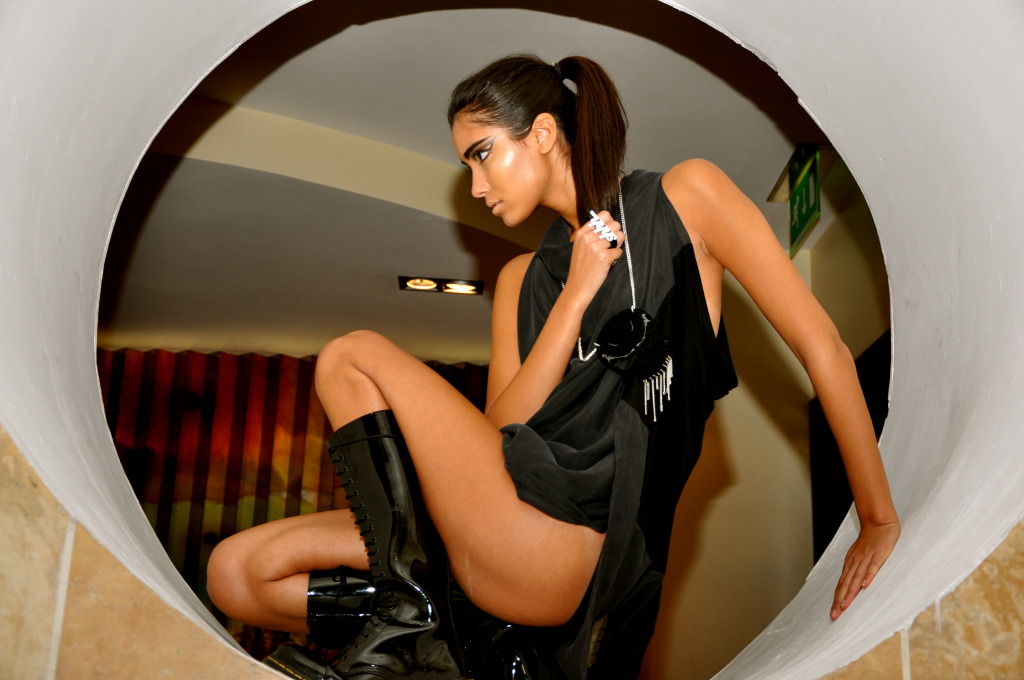 Silk and jersey dress, £176, Alpha 60; Skull and chain necklace, £55, and perspex Shhh ring, £40, both from Accessory Freaks @ Youth Club; Patent 20 hole boots, £120, Dr Martens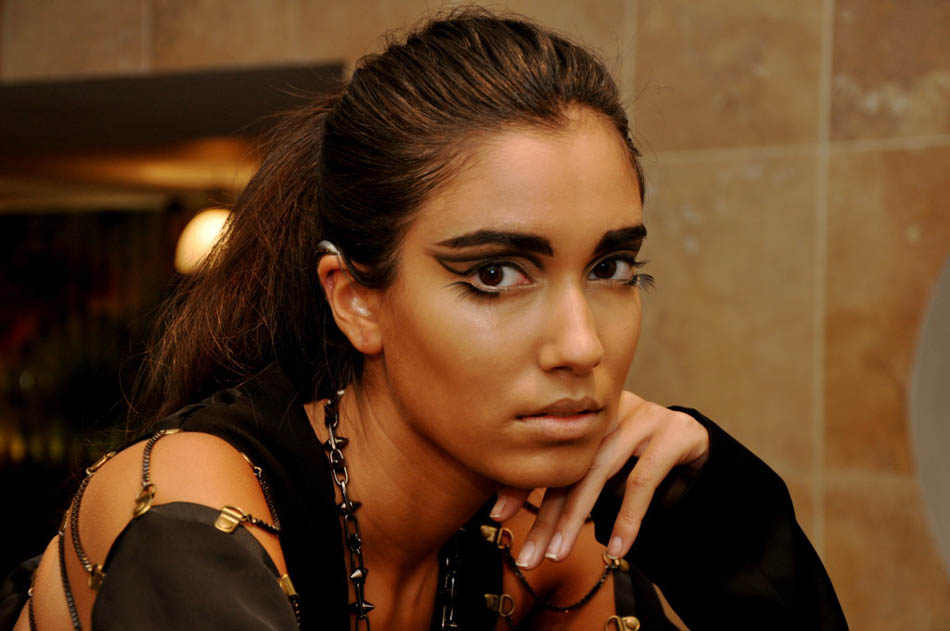 Gunmetal spike necklace, £75, Blazer with chain detail, £710, Gunmetal ear cuff, £97, all from Maria Francesca Pepe.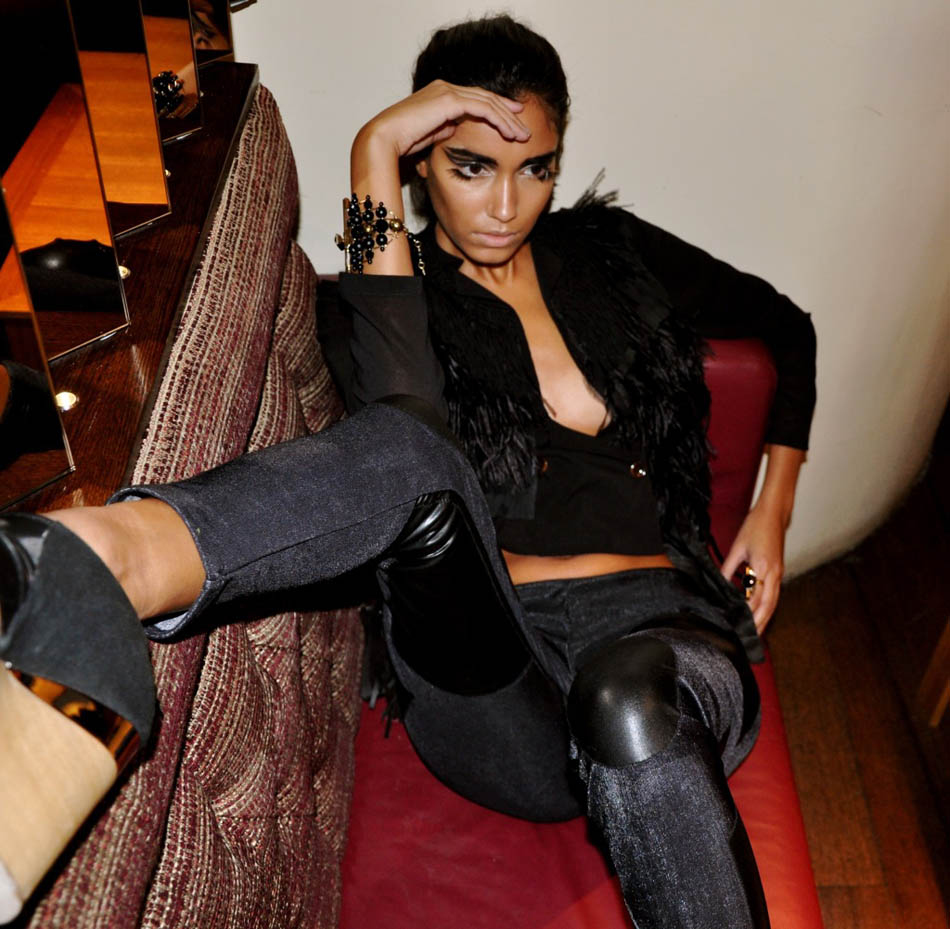 Fringe, feather, and leather waistcoat, Elie Tahari; Sheer overblouse, £272, Dress Up; Jersey and leather leggings, Joanne Hynes; Mesh and wooden wedges, £340, Beatrix Ong; Ginza Bracelet, £95, Ginza Ring, £65, both Delphine Charlotte Parmentier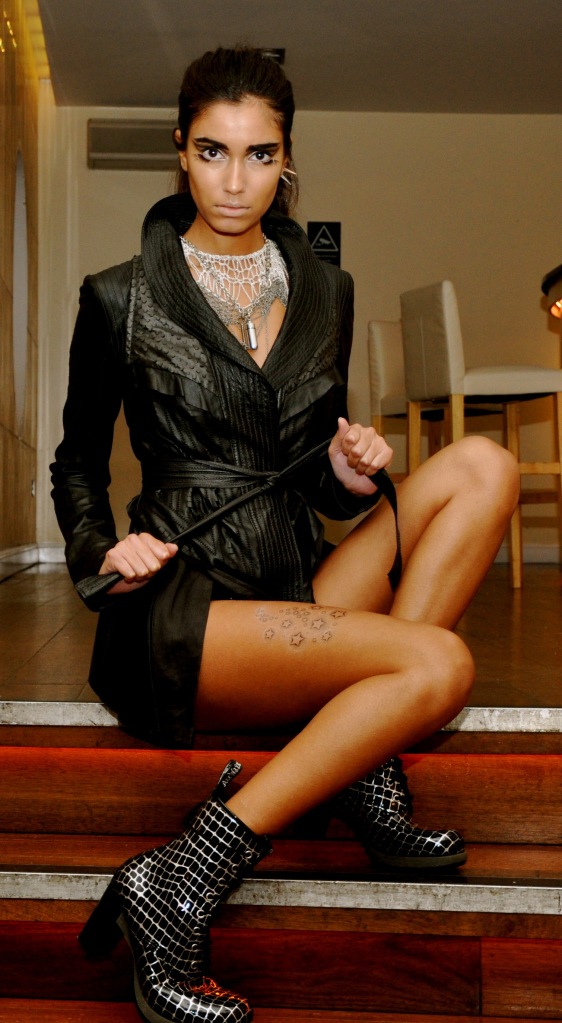 Leather trench, Elie Tahari; Web necklace, £359, Barbara í Gongini; Silver necklace with pill holder and key, Adrian Eric Morales; Diva Darcie 8 eye boot, £90, Dr Martens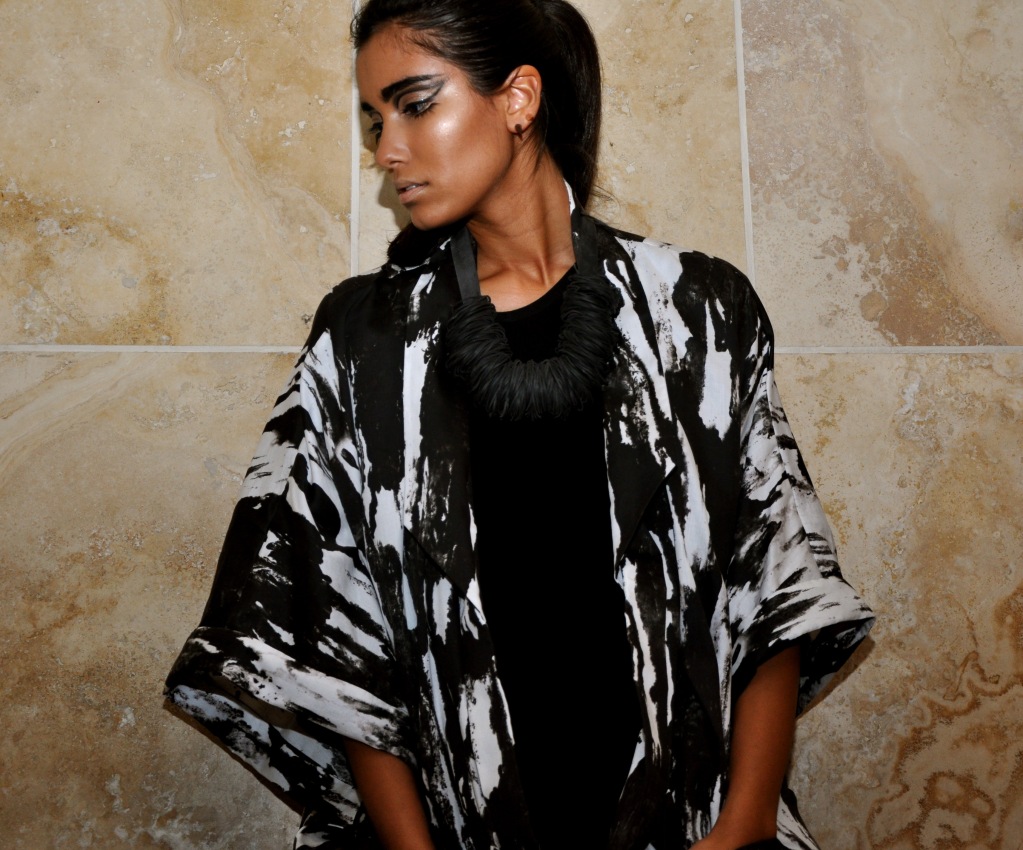 Printed Hume jacket, £351, Obakki; Black Kasisa dress, £140, Alpha 60; Black rubber band necklace, £436, Barbara í Gongini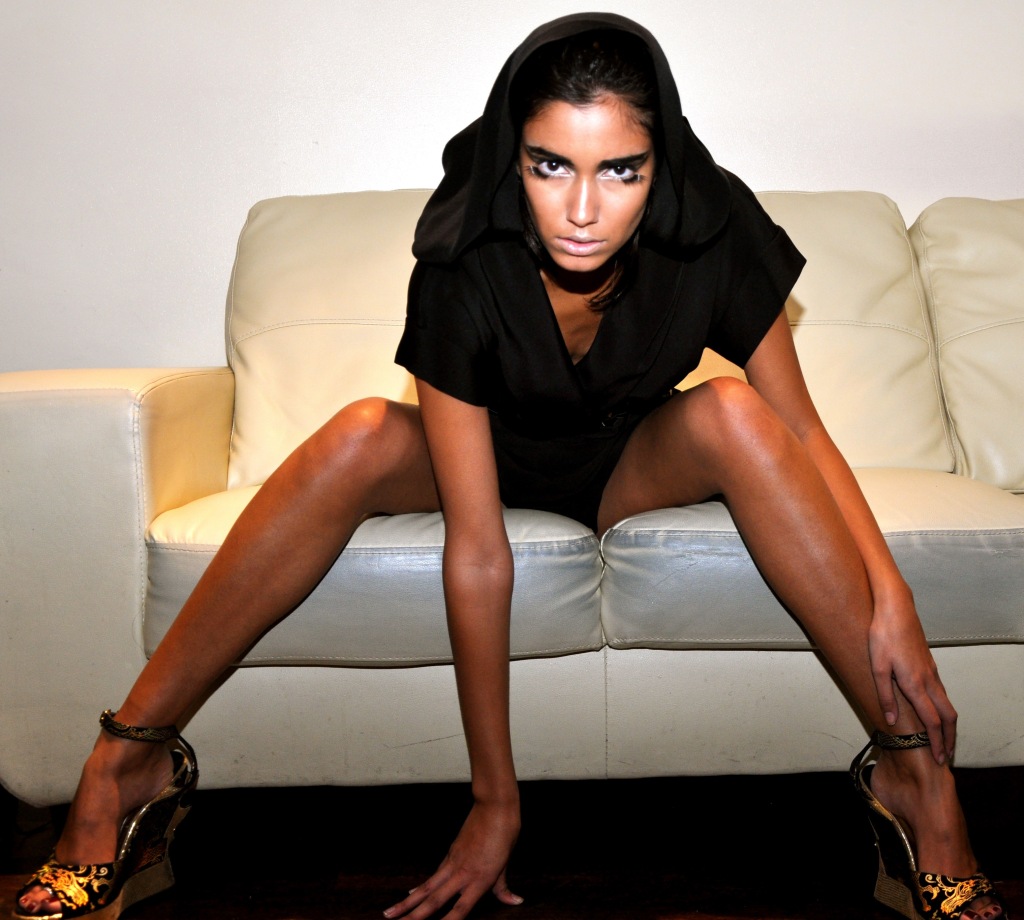 Hooded playsuit, £199, Jaeger; Black and gold belt, Una Burke; Margaux platforms, £280, Terry De Havilland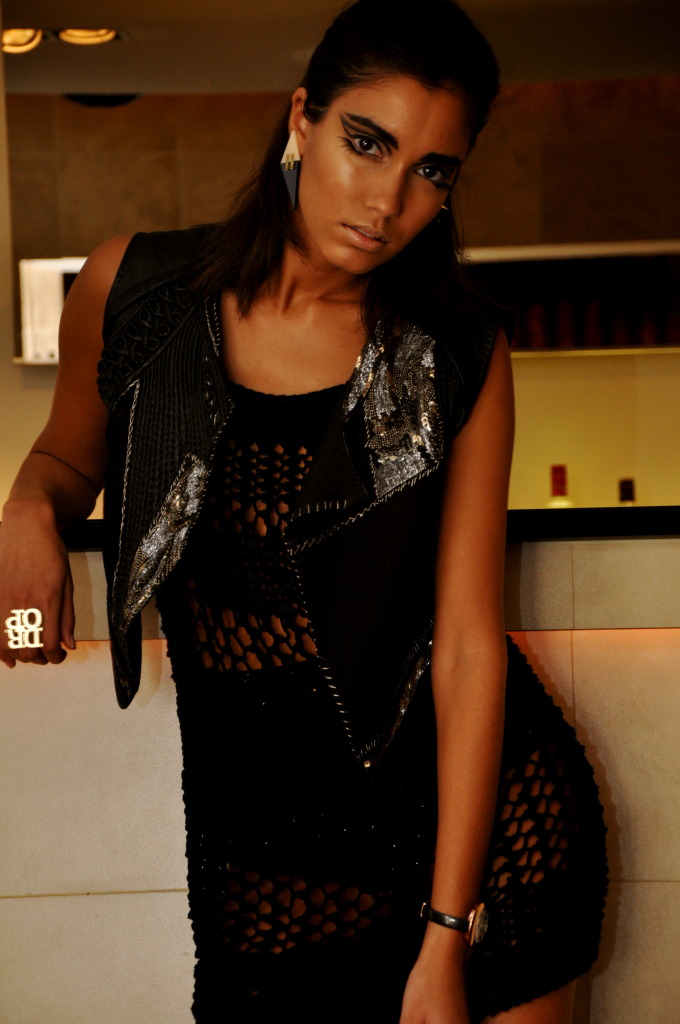 Leather and sequin waistcoat, Elie Tahari; Black crochet dress, £299, Jaeger; Black hotpants (worn underneath), £30, EABurns @ Youth Club; Perspex earring, £25, Lucy Peacock @ Youth Club; Spike earrings in gunmetal and rose gold (just seen), £88 each, Maria Francesca Pepe; Perspex Drop Dead rings, £35 pair, Accessory Freaks @ Youth Club; Leather and Rose gold plated watch, Folli Follie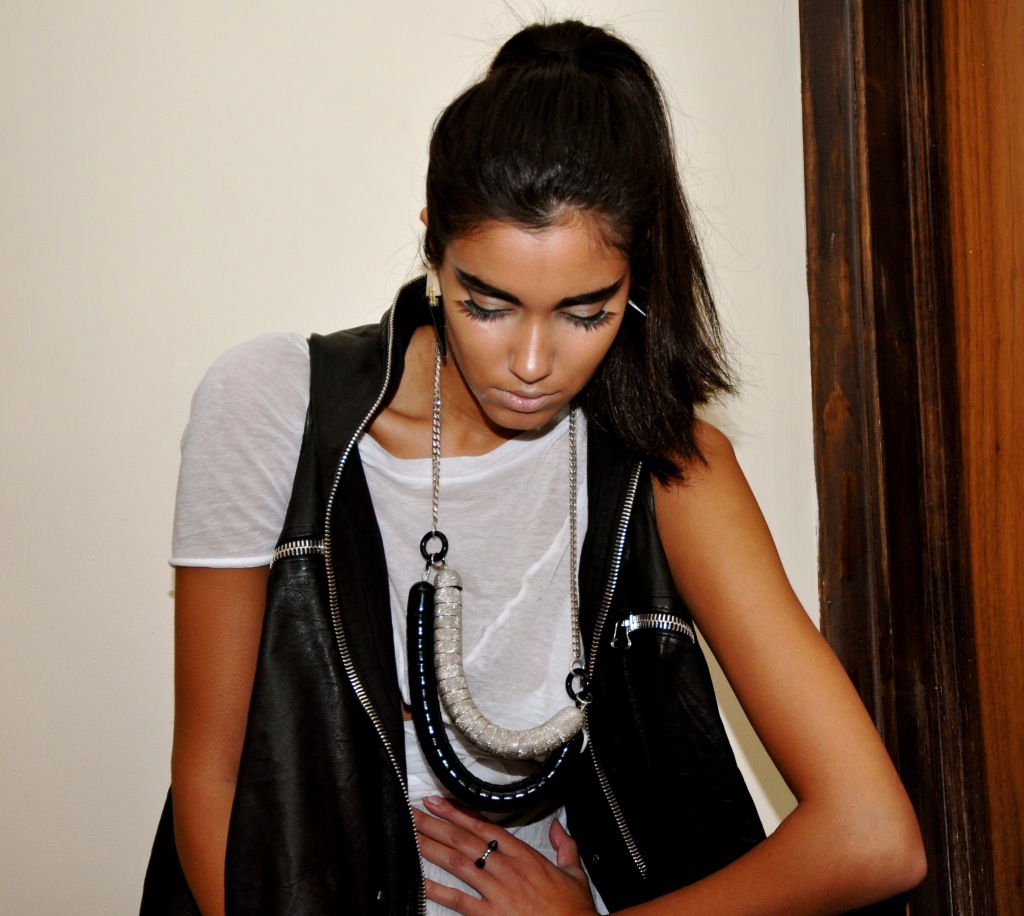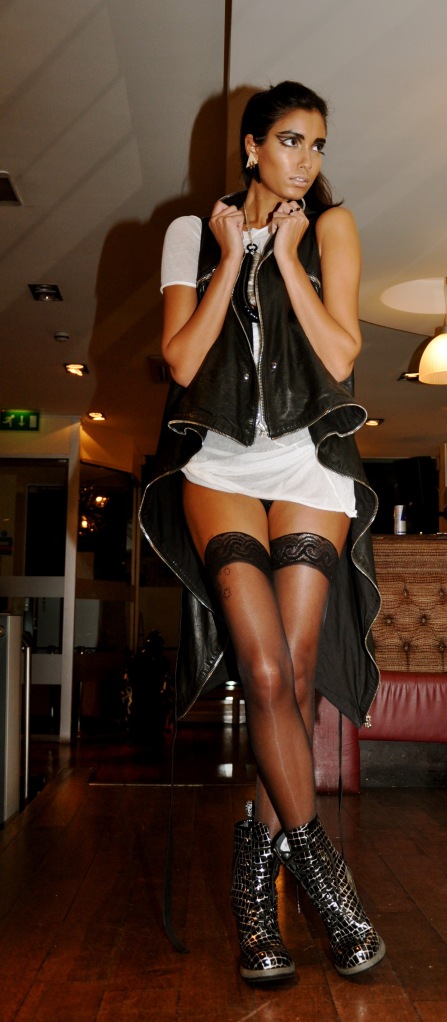 Earrings as before, White T, £128, Leather waistcoat with zip detail, £795, Barbara í Gongini; Tubular necklace, £540, Gunmetal spike ring, £55, both Maria Francesca Pepe; Gloss stockings, Pretty Polly @ Tightsplease.co.uk; Boots as before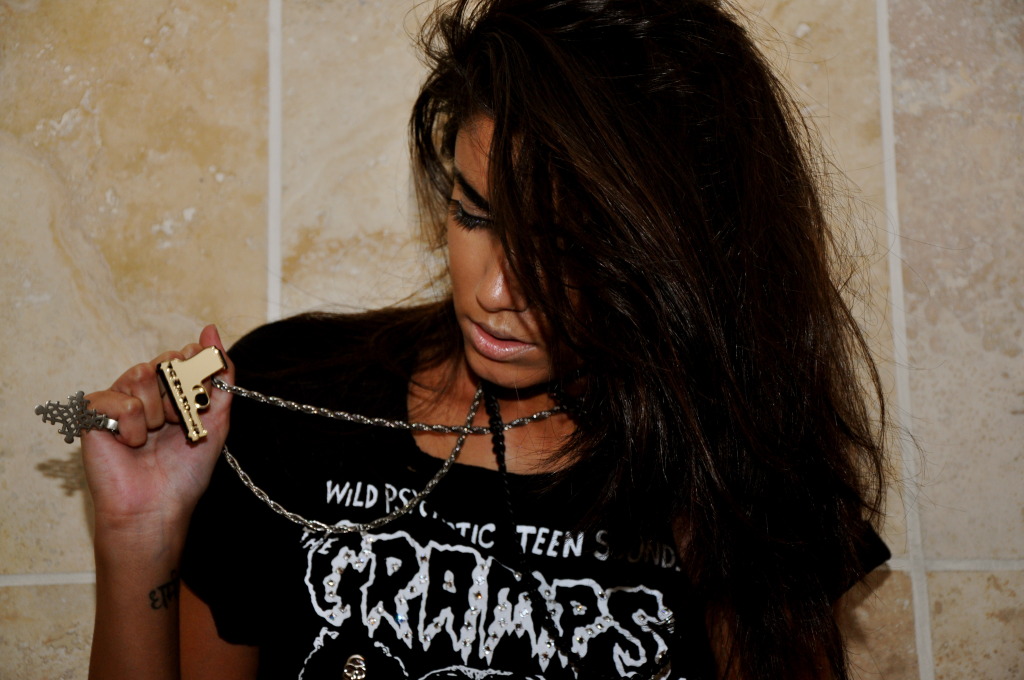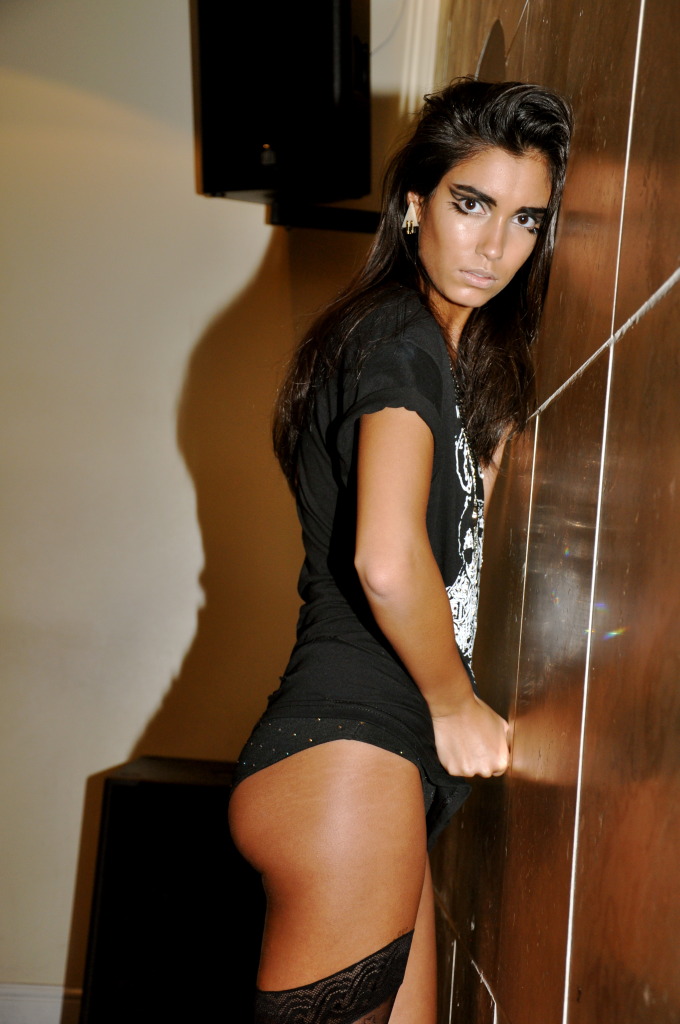 Perspex "Stick Em Up" ring, £35, Accessory Freaks @Youth Club; Vintage chains, Adrian Eric Morales; Customised Cramps T, £90, Philip Normal @ Youth Club; Hotpants and stocking as before
For more images go to Let Me See Your Wears
Photography by Adrian Morales from Snappylifestyle
Make Up by Philipp Ueberfellner
Model – Keisha Lall from D1 Models
Styling and Art Direction by Cyrena
We'd like to thank PJs Wine Bar for the use of their bar as our chosen location. Like them on FB here.