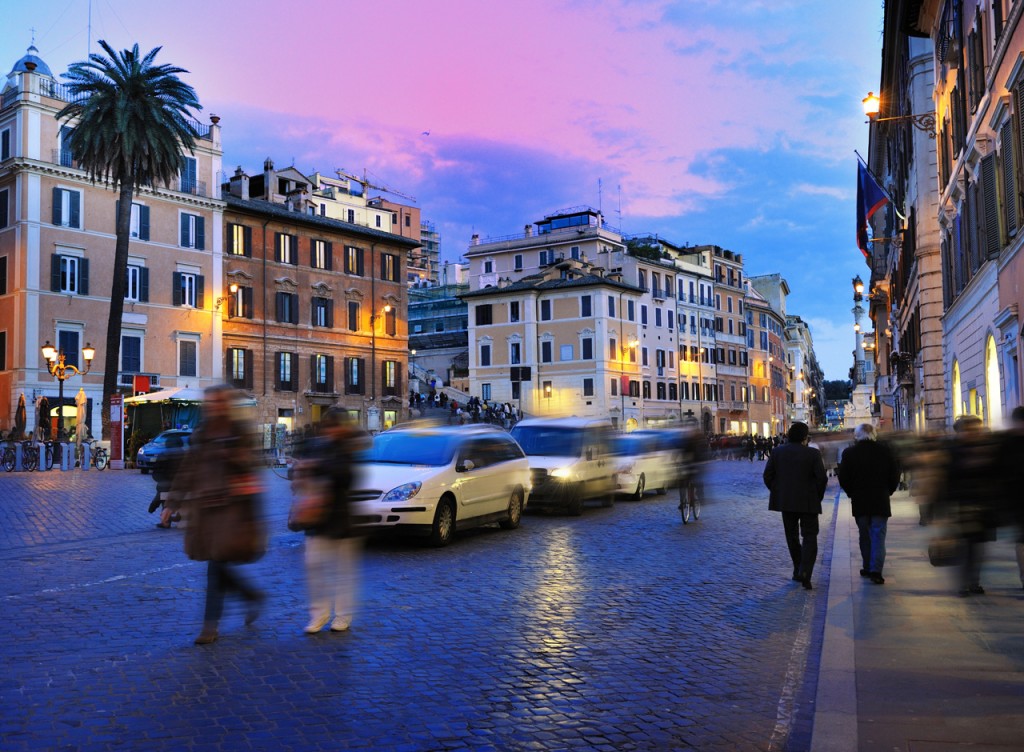 There are few places in Europe better furnished with designer labels and shopping outlets than one of the worlds fashion capitals, Rome. With designer houses galore, and a picturesque setting that is second to none, Rome truly gives all shopaholics a world class experience and a holiday break unlike any other. But there is much, much more on offer to reward those who look a little harder.
Familiar brands and household names can be found the length and breadth of this bustling metropolis, but it is in its markets and boutiques that Rome offers something genuinely unique.
Flea markets and thrift stores may mean one thing here in the UK, but in a country as stylish and cosmopolitan as Italy they can mean something else entirely. The Mercantino dei Partigiani, held on the first Sunday of every month at the Piazza dei Partigiani, is a small but thriving market where the 1940s and 50s are king. All sorts of examples of vintage chic and iconic furniture, furnishings and trinkets can be found here, and prices are pleasingly low.
The Piazza di Campo de Fiori is the site of an almost daily market food and flower market, packed with thousands of vendors selling all sorts of fruit, vegetables and fresh fish. The wily merchants and locals are able to see visitors coming from a mile away, so you may find prices are a little higher, but for a flavour of local culture and Roman culture a visit of the Piazza is essential.
Designer Deals
If markets aren't your thing, or you're looking for that perfect dress or fashion accessory, then Roma is your bag. The Via Condotti is home to flagship stores of some of the most powerful designer houses on the globe, including Prada, Gucci and Armani, and though well worth a visit to browse or indulge in a little window-shopping, would likely be out of the price range of all but the most affluent visitors. For most of us, head to the Via del Governo Vecchio and Corso Vittorio Emanuele II district, where you will find stores and boutiques such as Vestiti Usati Cinzia and Antonella e Fabrizio, where designer labels at fantastic discounts mean bargains for all.
If you're going to Rome, cheap flights are available from airlines like Jet2.com for the best value excursions to the Italian capital, helping keep that little bit more of your budget for topping up your baggage allocation on the homeward journey!