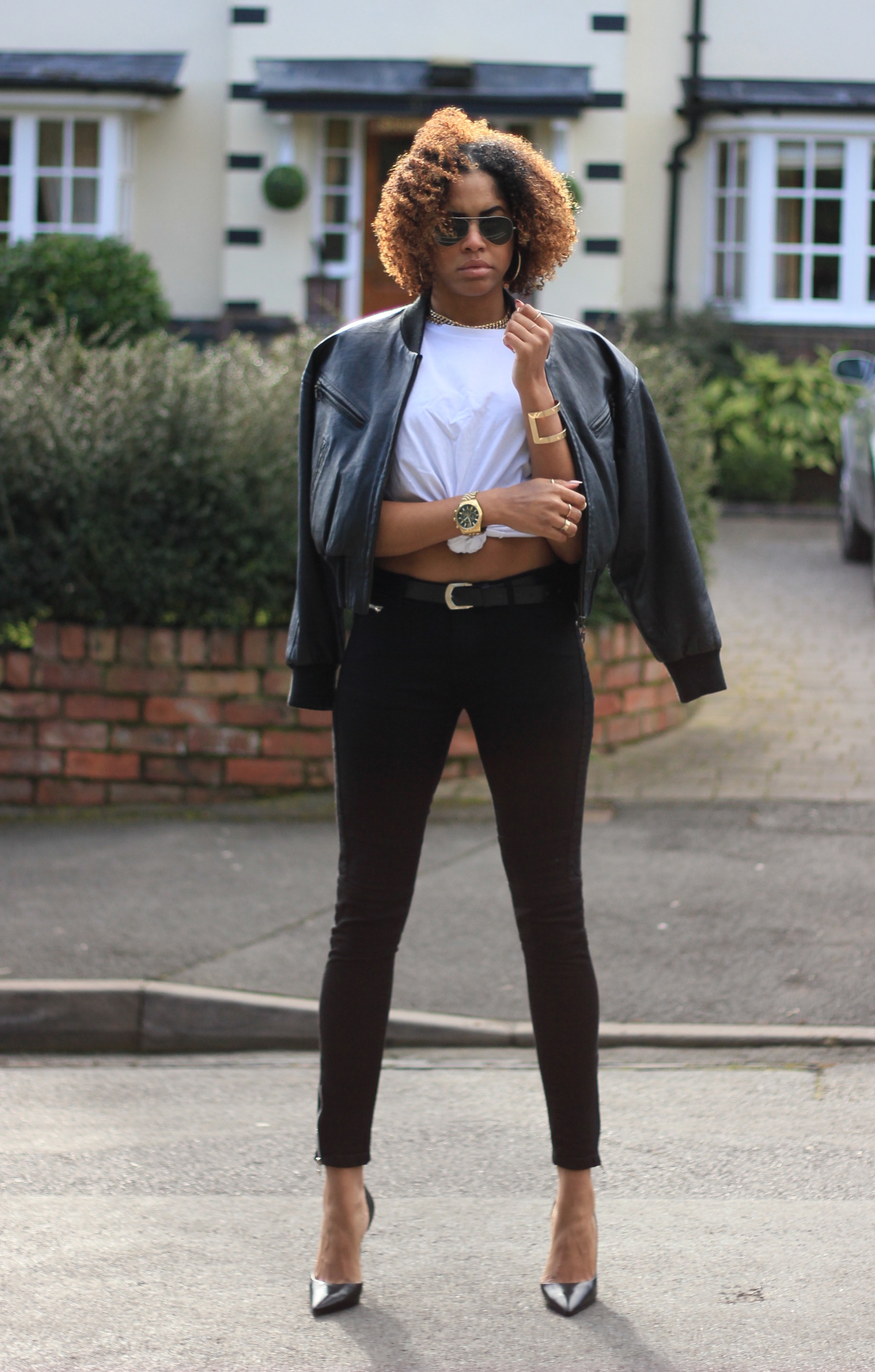 You'll remember I told you last month about some of the shiny new things that I've treated myself to this year?  As I said, I couldn't wait to wear my new classic/statement necklace with a tee, jeans, and heels; well here it is! *Jack Nicholson voice*
See more after the jump!
INSTAGRAM : TWITTER : BLOGLOVIN : FACEBOOK : TUMBLR : YOUTUBE
I teamed the cute bundle of gold with a simple white boyfriend tee from ASOS, black biker jeans from Primark, black leather Zara stilettos and my vintage black leather bomber jacket.
Quick story about these jeans – I needed a new paddle brush as my MorrocanOil one decided it no longer wanted to be glued to it's handle, so I went to Selfridges here in Birmingham, bought myself a new GHD one (all black, all one piece, no attachments, no glue, so hopefully no breakages).  After purchasing said brush, over yonder I saw a flash of a neon blue light, when I looked up, do you know what it said? PRIMARK!  Primark you know?!  In.  Selfridges!!!  Anyway I headed over to see what it was all about, they actually have a concession; there were some cute pieces and these jeans were one of them, and get this – ZERO QUEUES!!!!!!!!! I'm really surprised at how long these are on me for a regular leg length.  There were also some really badass limited edition high heeled leopard print sandals, but they didn't have my size – drat and double drat!
In other news, I'm changing my hair soon. Getting tired of this colour.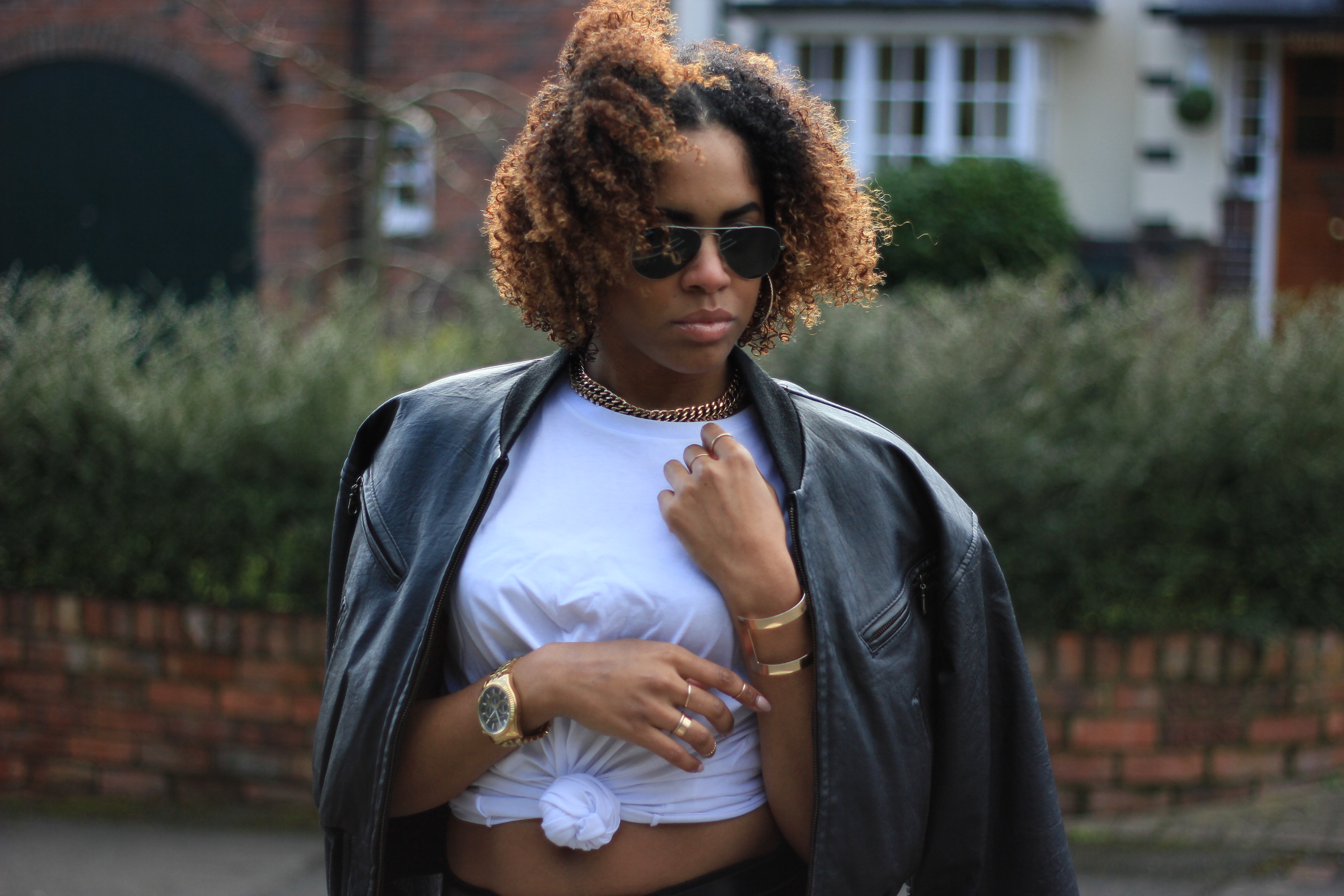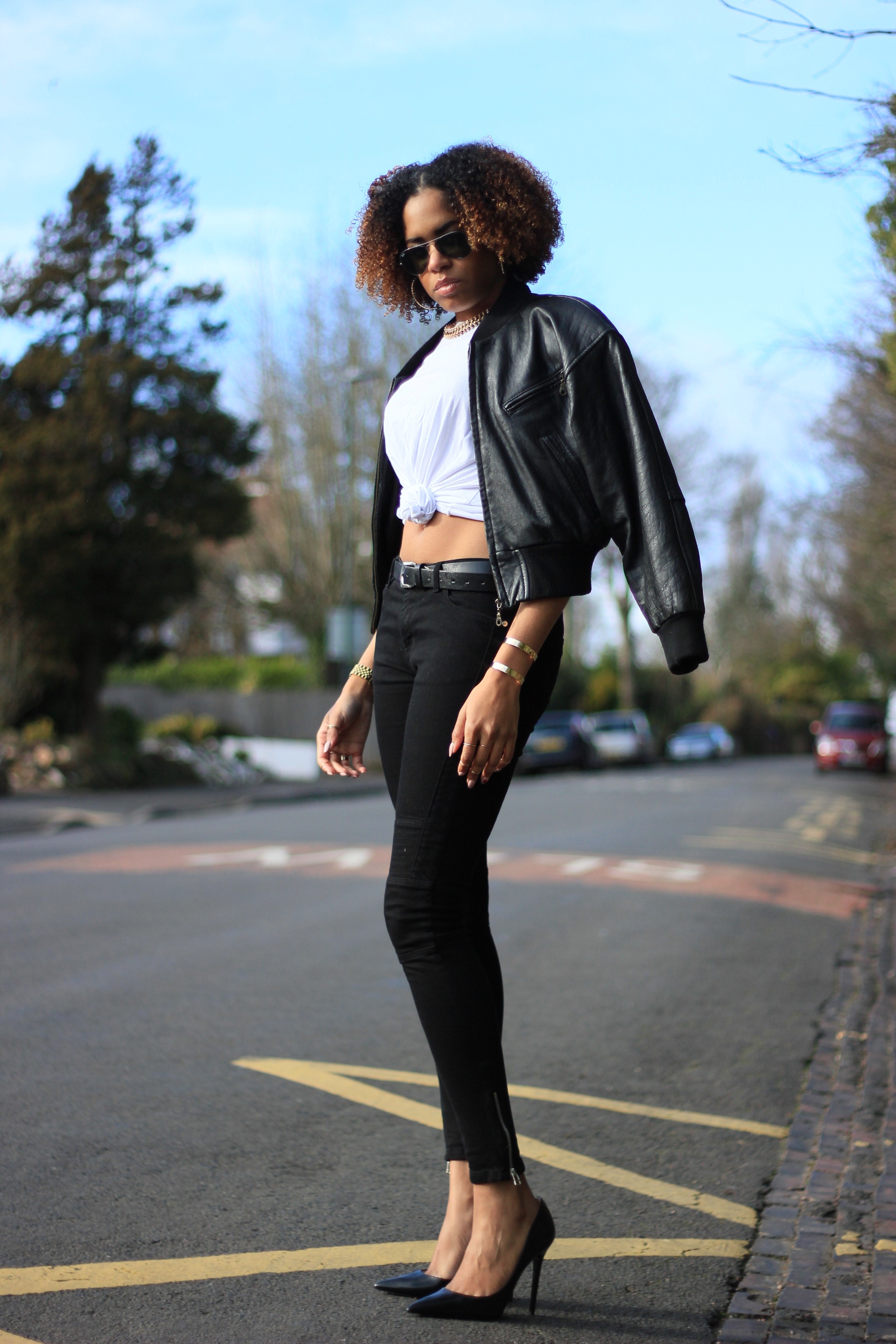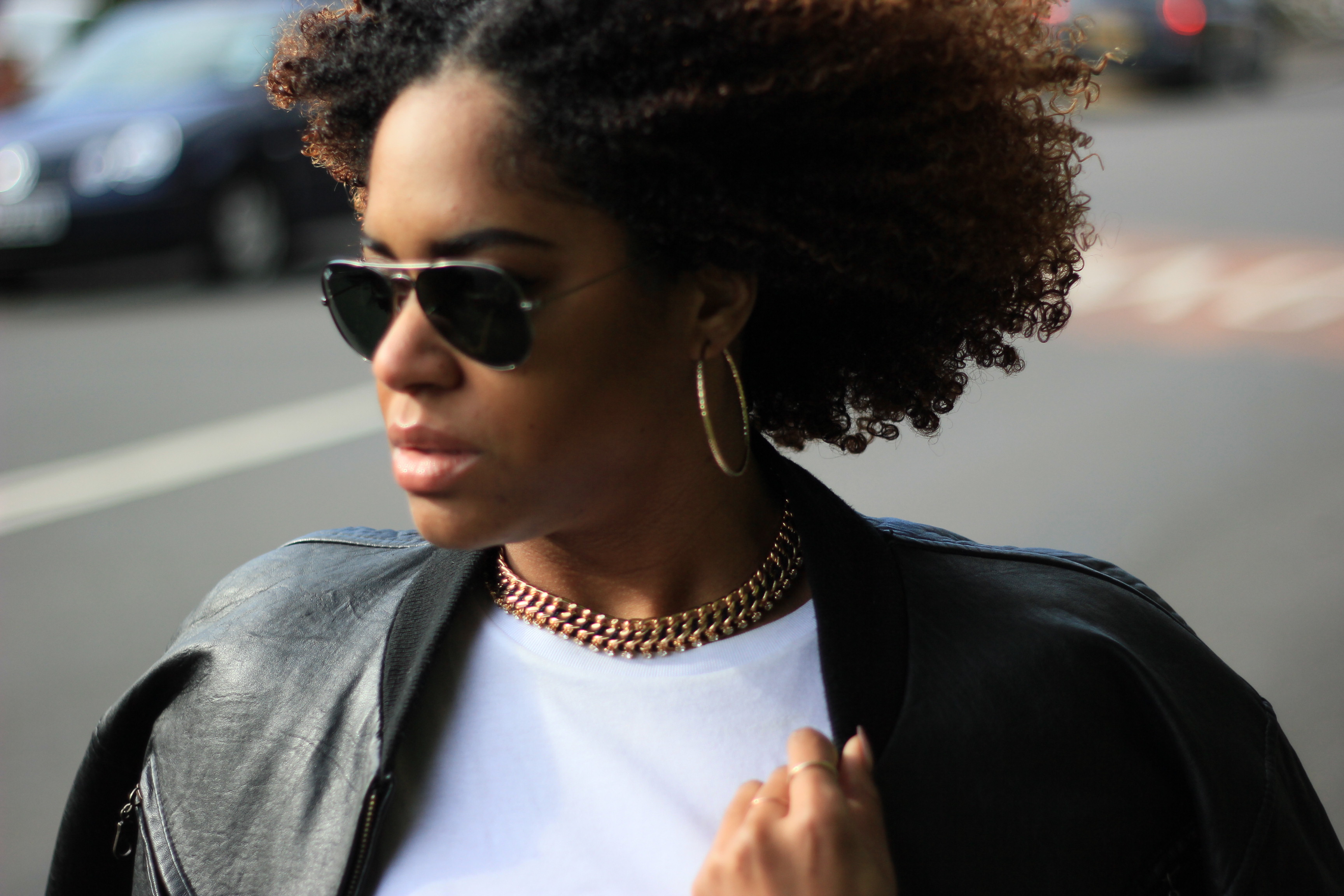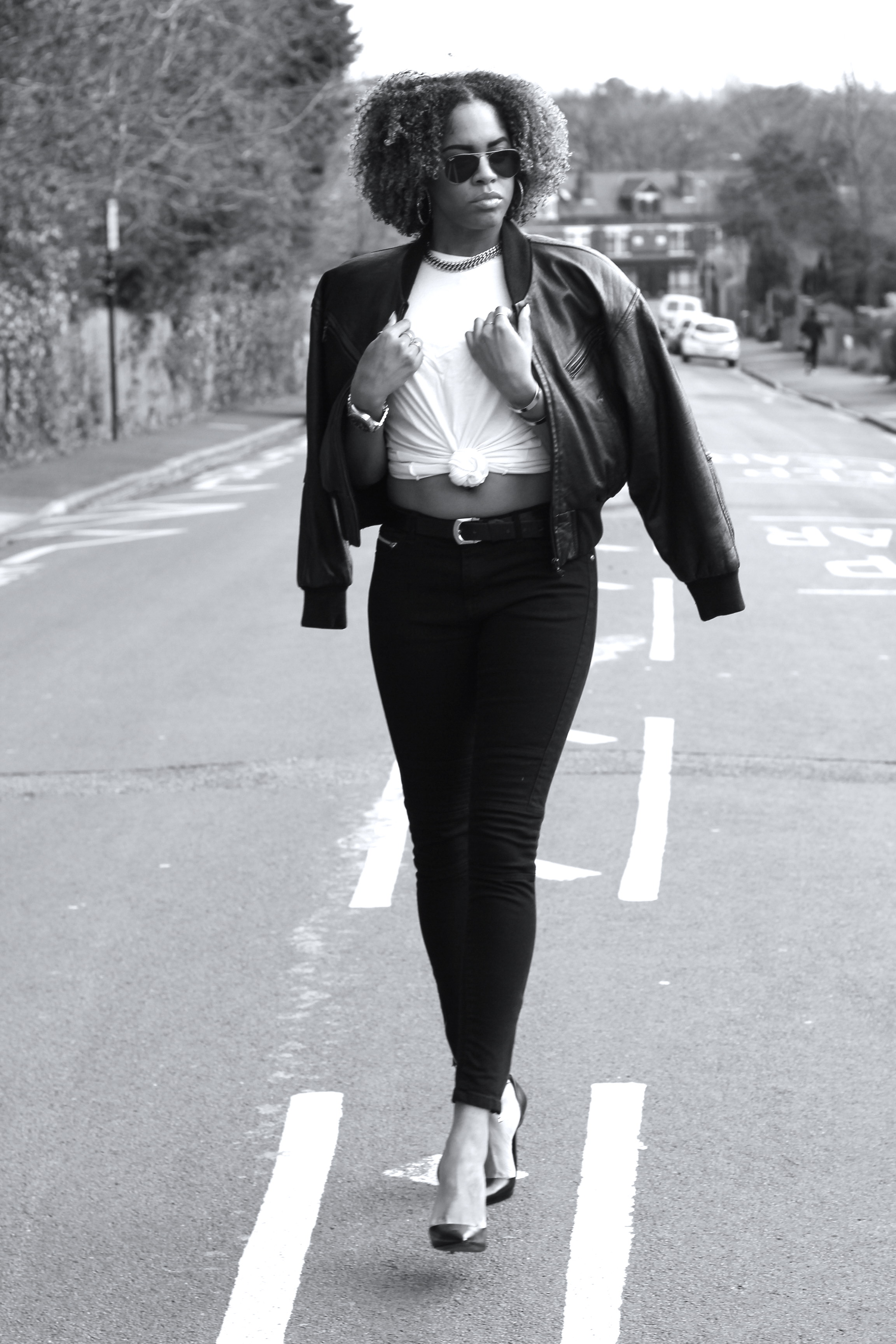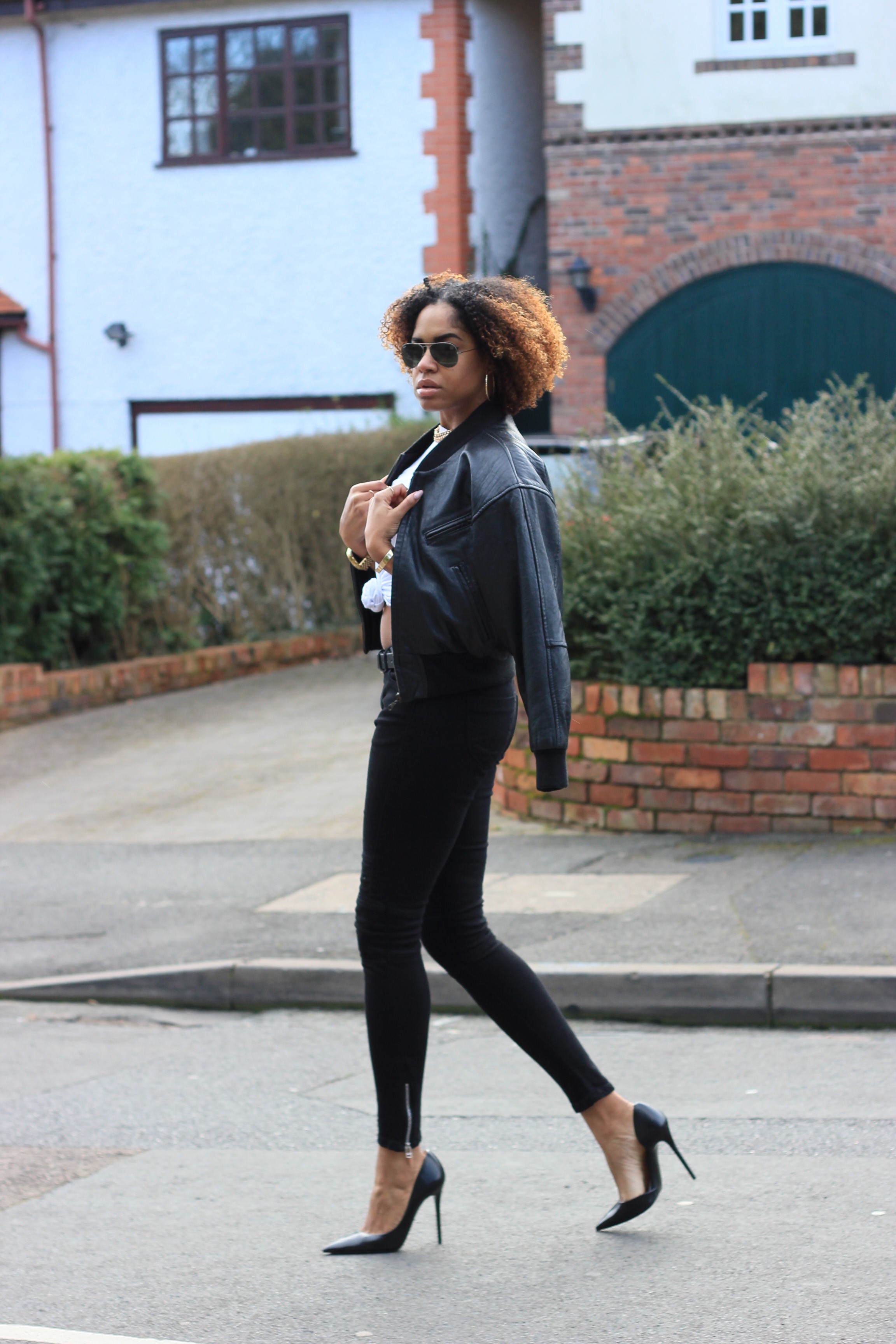 What do you think of this outfit?