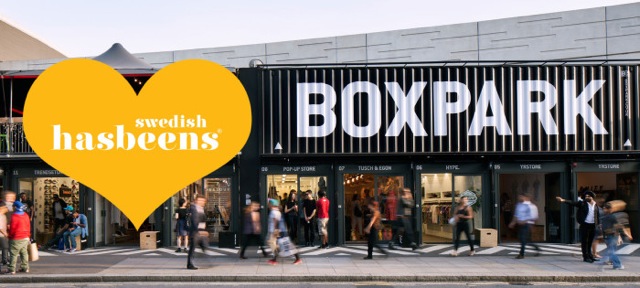 This Spring, Shoreditch will once again feel a little bit more Scandinavian. The Swedish clog and retro brand Swedish Hasbeens are taking over a bit of Box Park, making East London ooze of meatballs and ABBA's Agneta Fältskog. Or clogs to be more specific but one Swedish classic doesn't really go without the other.
In early March a very big wooden delivery will arrive at the Shoreditch streets, quite eager to put every Brit in sandal mode. The new optimistic collection – The Best Collection – in the best of all possible worlds – decided to take a roundtrip to the 18th century and came back with influences from Voltaire and Marie Antoinette, just to name a few. The new collection is determined to amuse and enlighten you. What else can you ask for then, than a bunch of sky scraping ice cream coloured wedges and golden heels.
For six months from 7th of March, the Swedish Box will be open carrying everything from the new Spring clogs to dark Fall favourites.