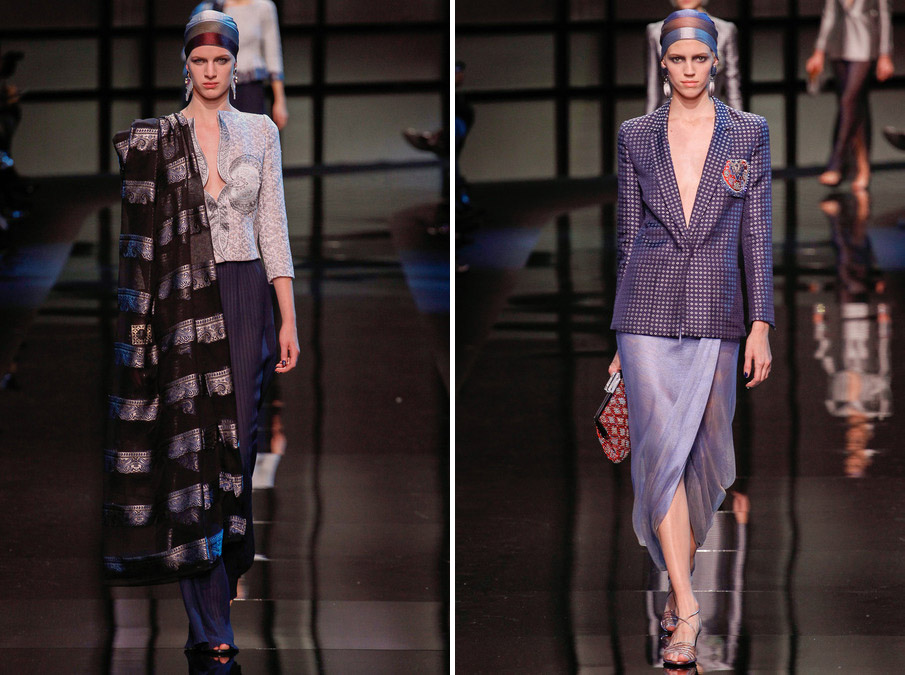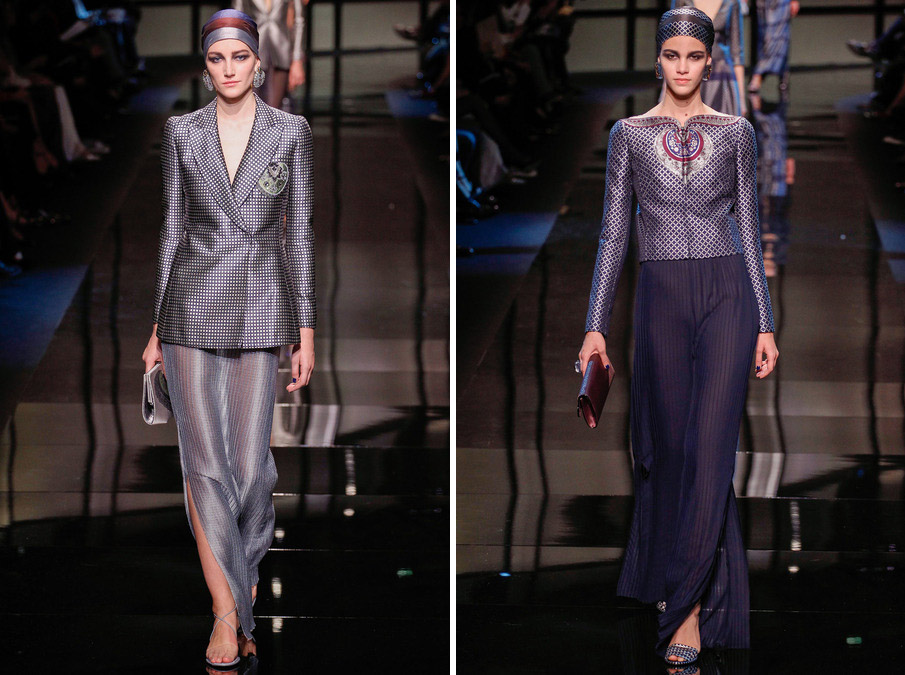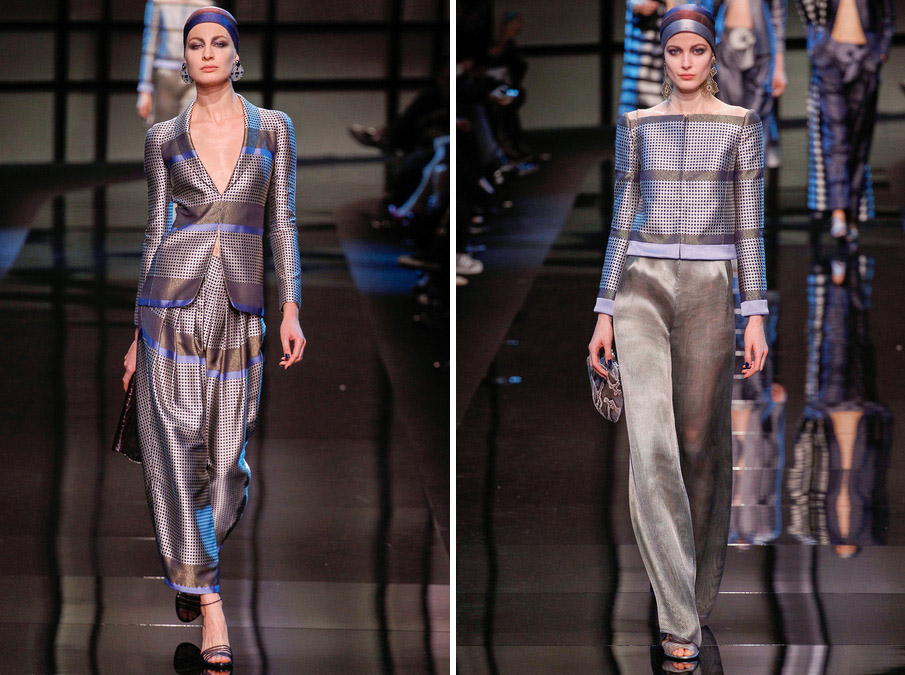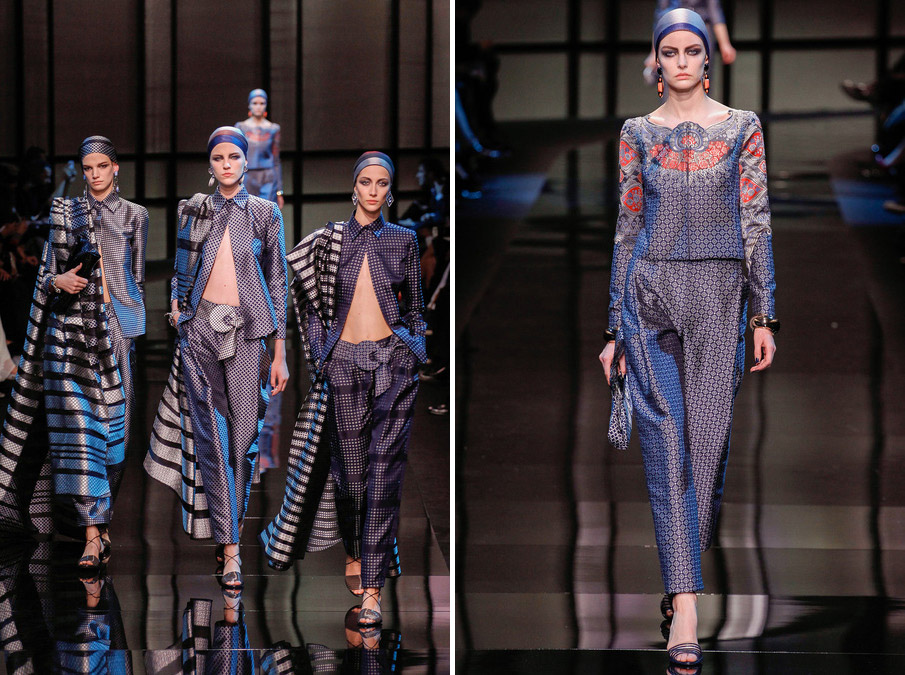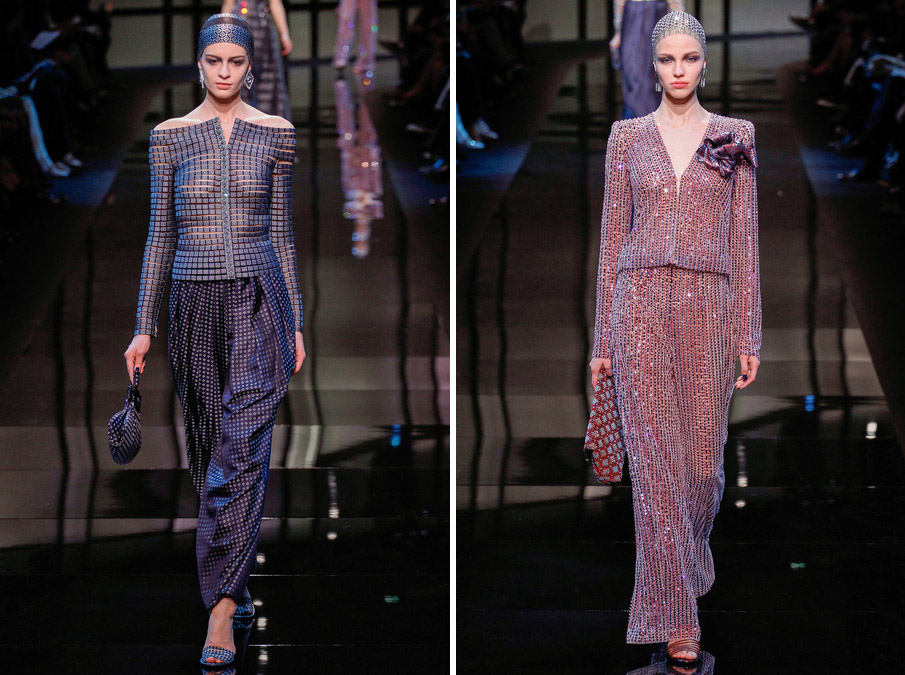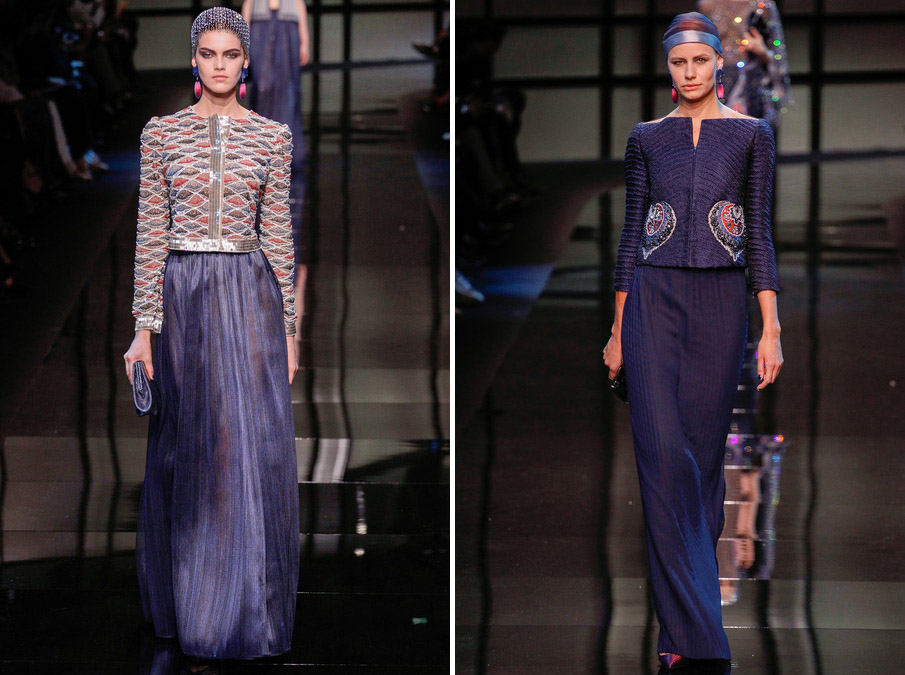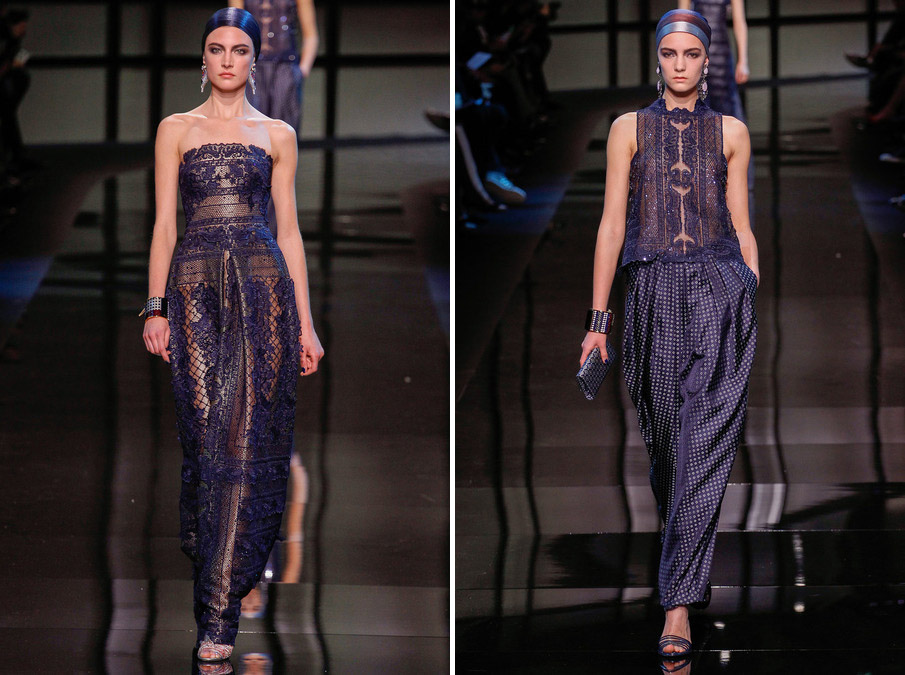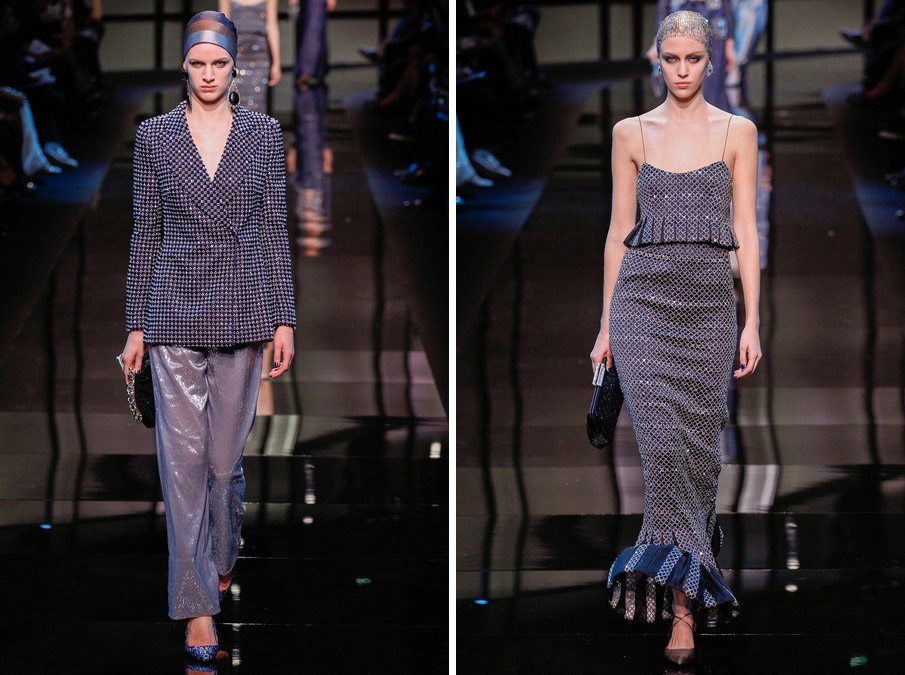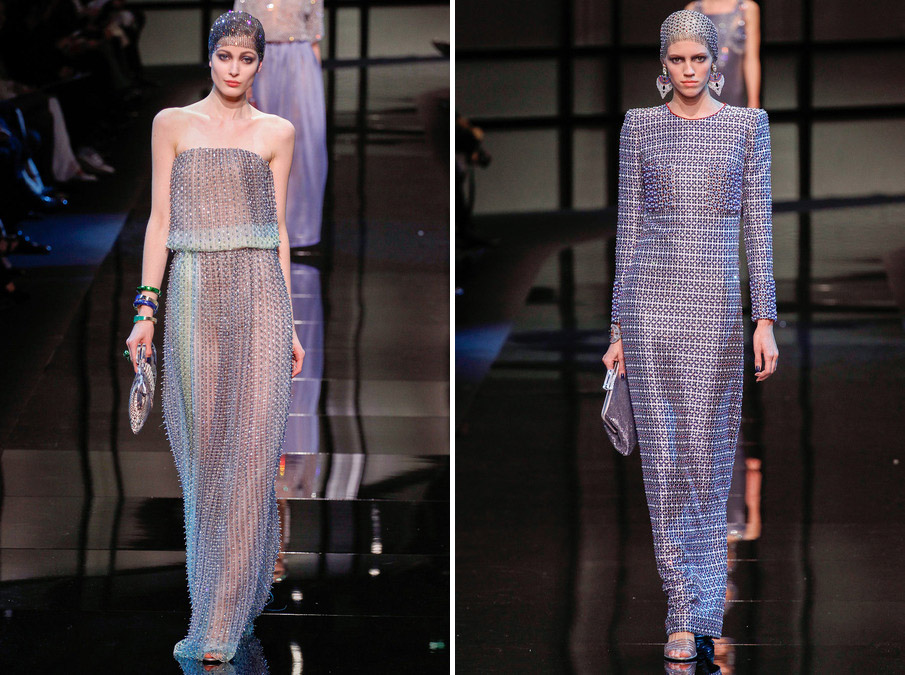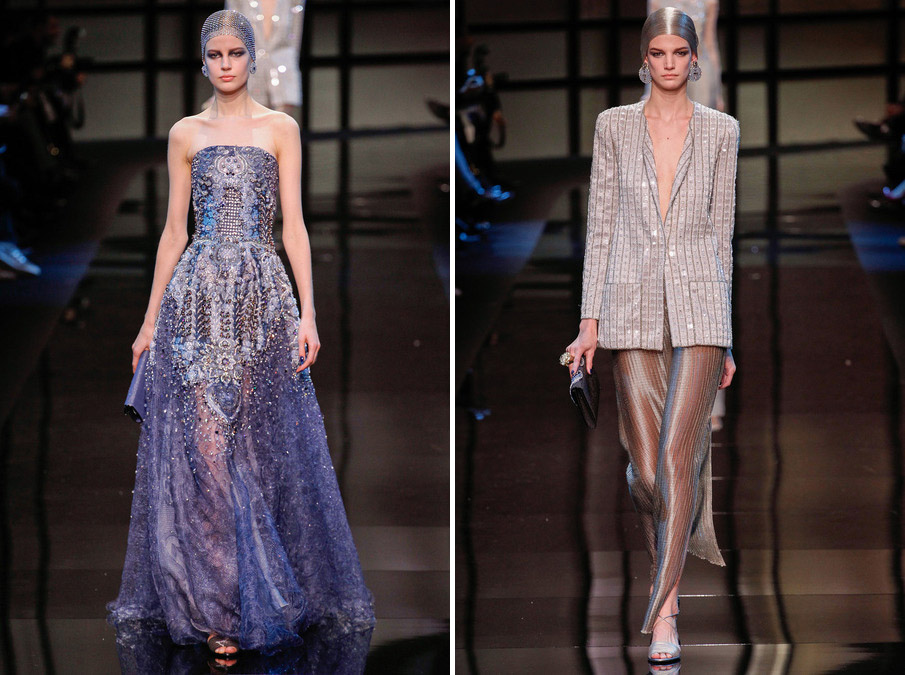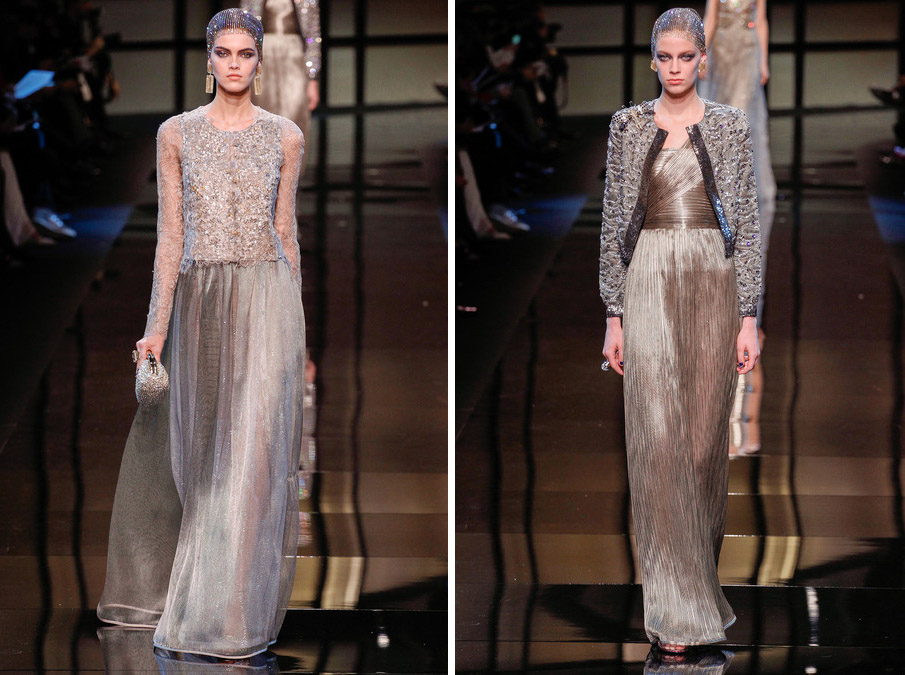 ARMANI PRIVE SPRING 2014
Images via
Will we be seeing Samurai inspired dresses on the Oscar red carpet this year? Or will it be Ultraviolet liquid metallics? Ricardo Tisci extended Givenchy's A/W 10 collection with Samurai helmets and intricate back detailing. Forever loving Elie Saab, always giving us timeless glamour. Christian Dior and Jean Paul Gaultier are always Freak Deluxe favourites, Dior brought exaggerated old Hollywood glamour, while Gaultier delivered faux-hawks, fingerwaves, shredded knits, studs and lots of black.
JEAN PAUL GAULTIER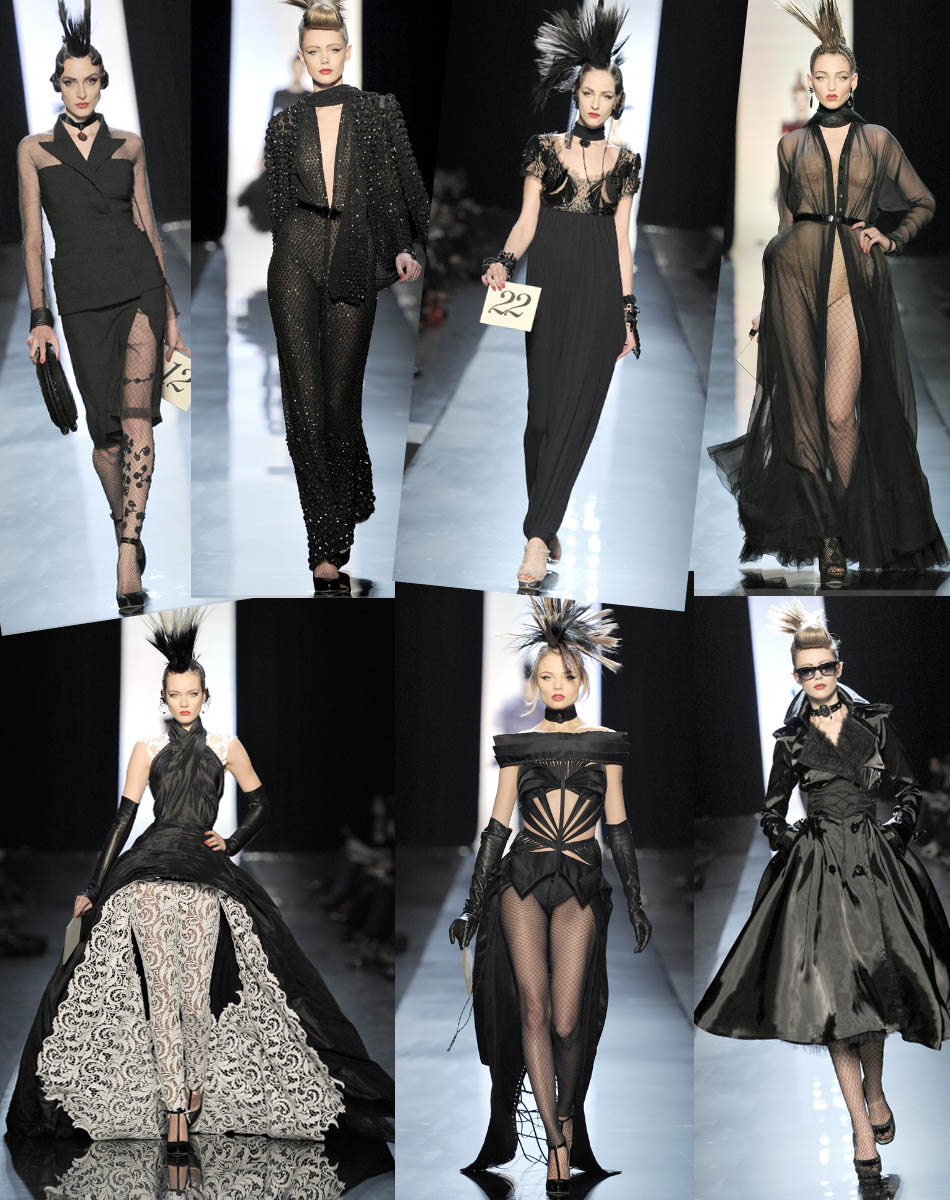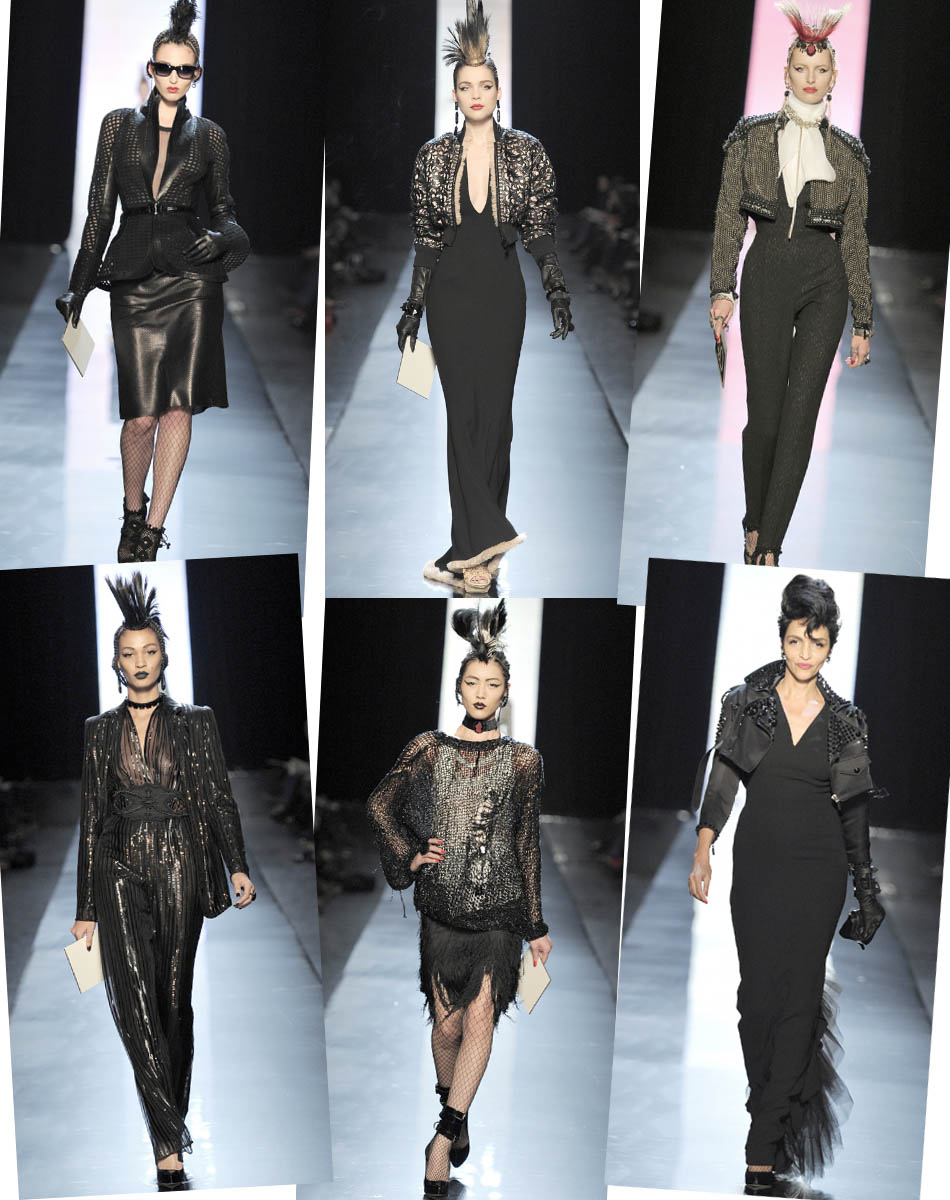 CHRISTIAN DIOR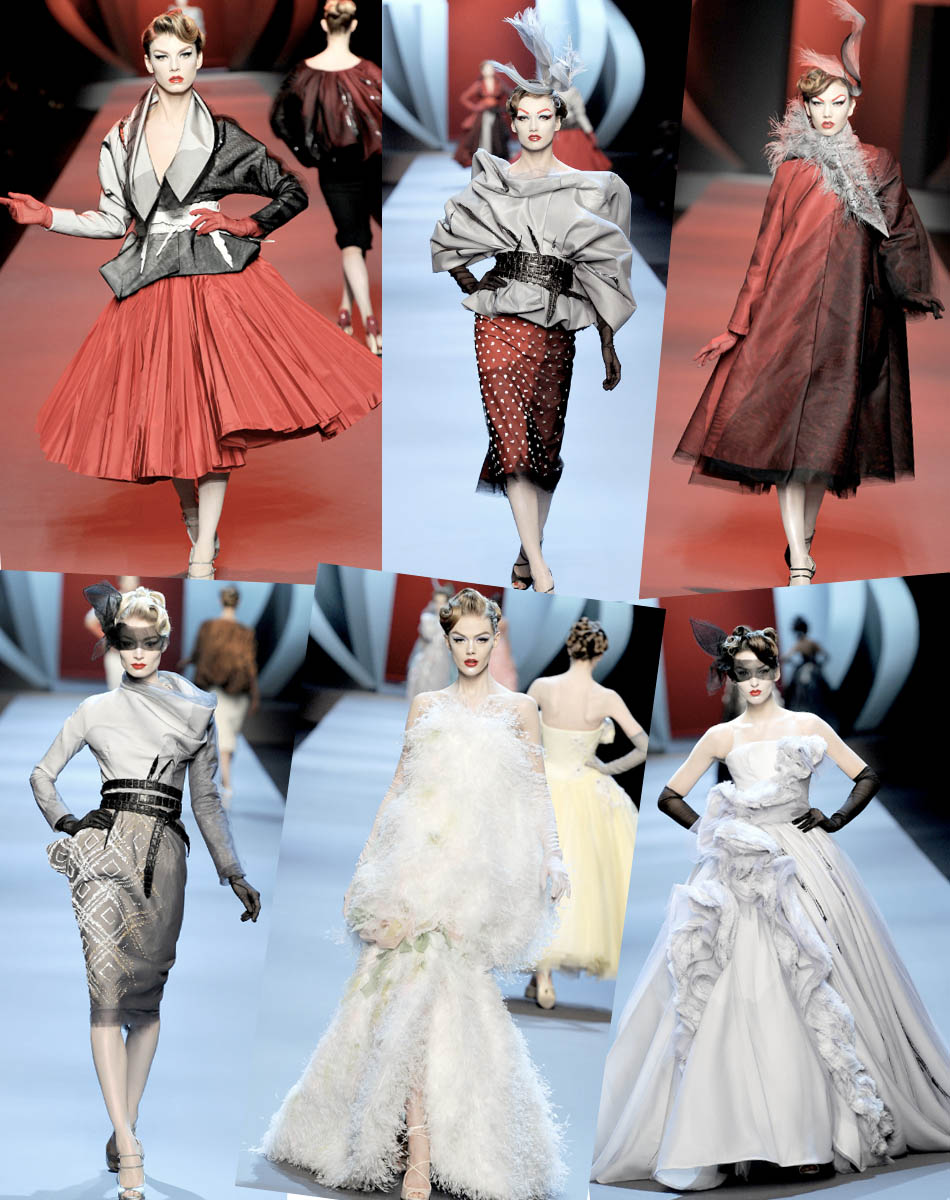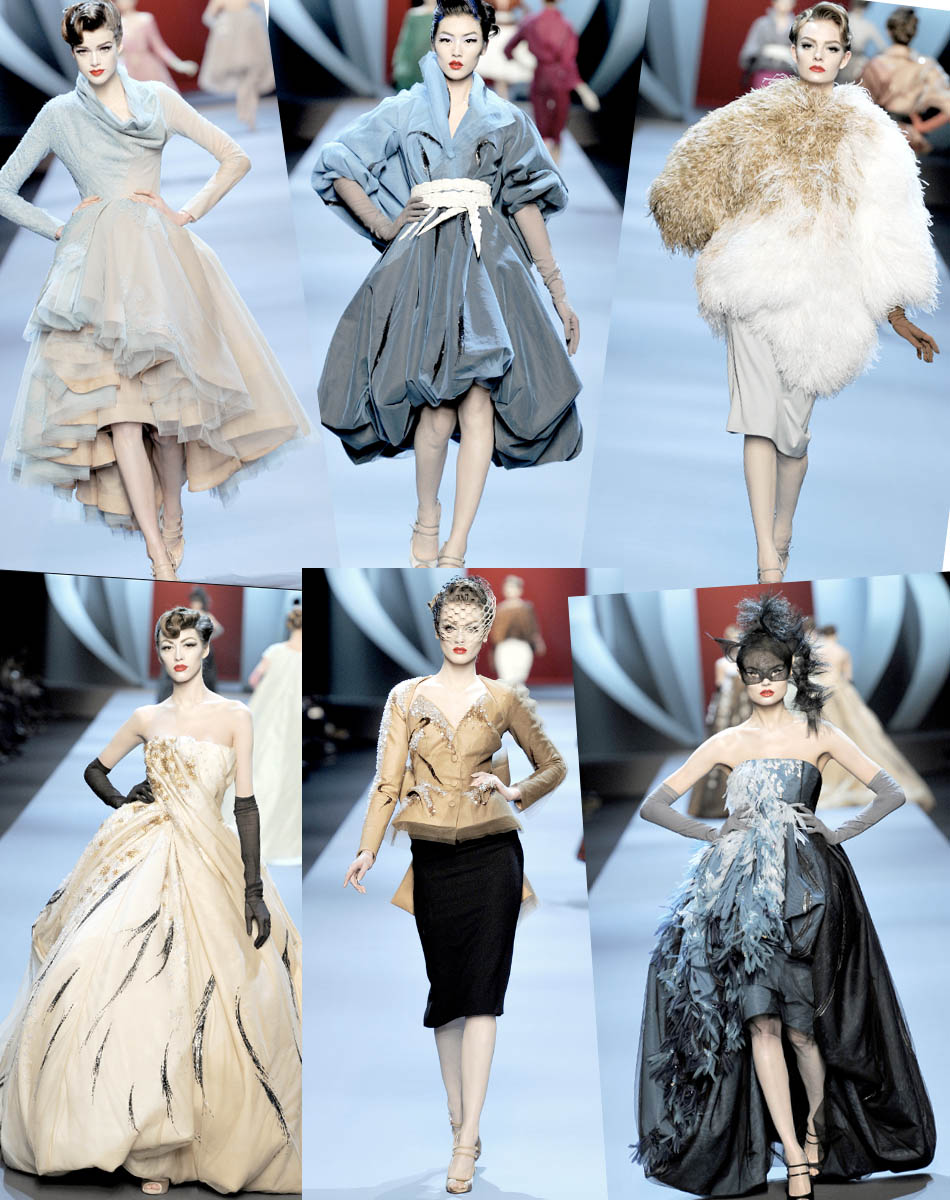 GIVENCHY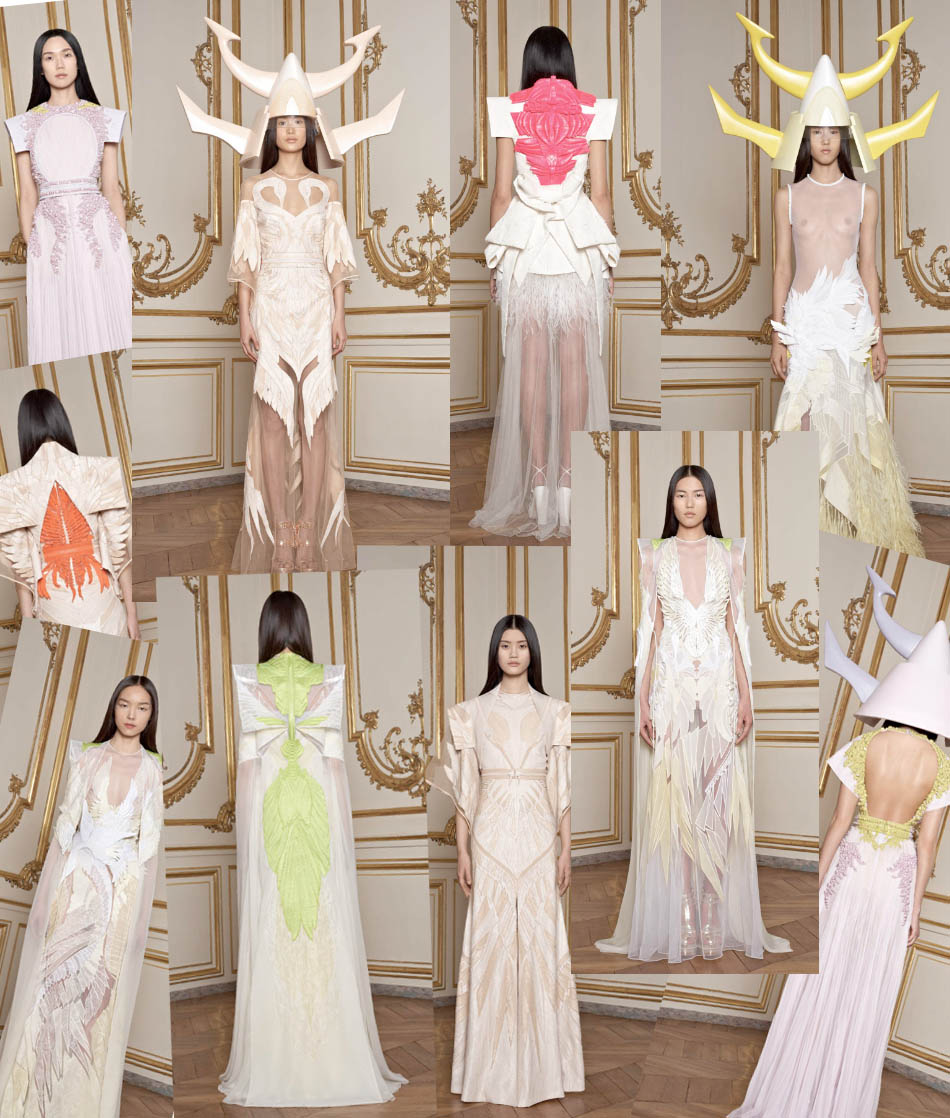 ELIE SAAB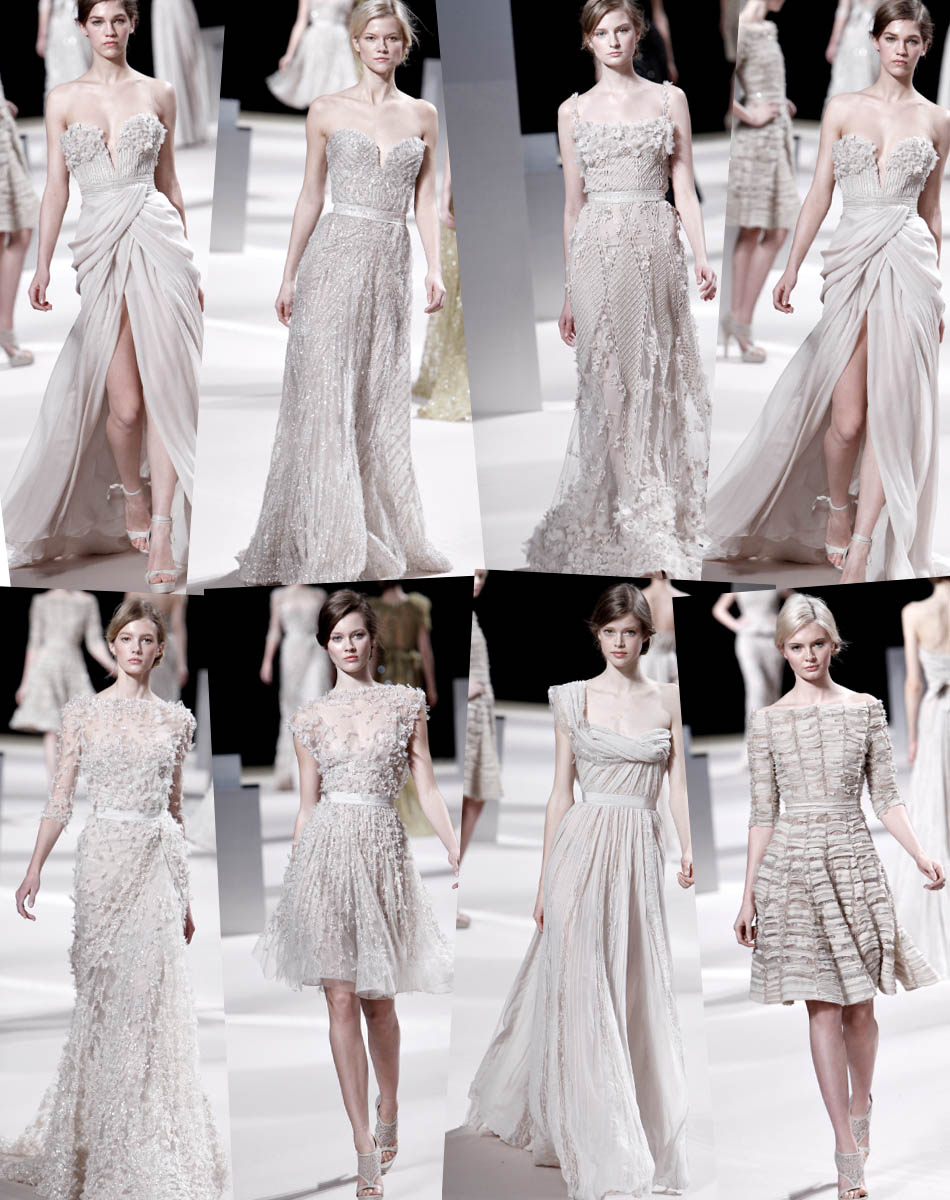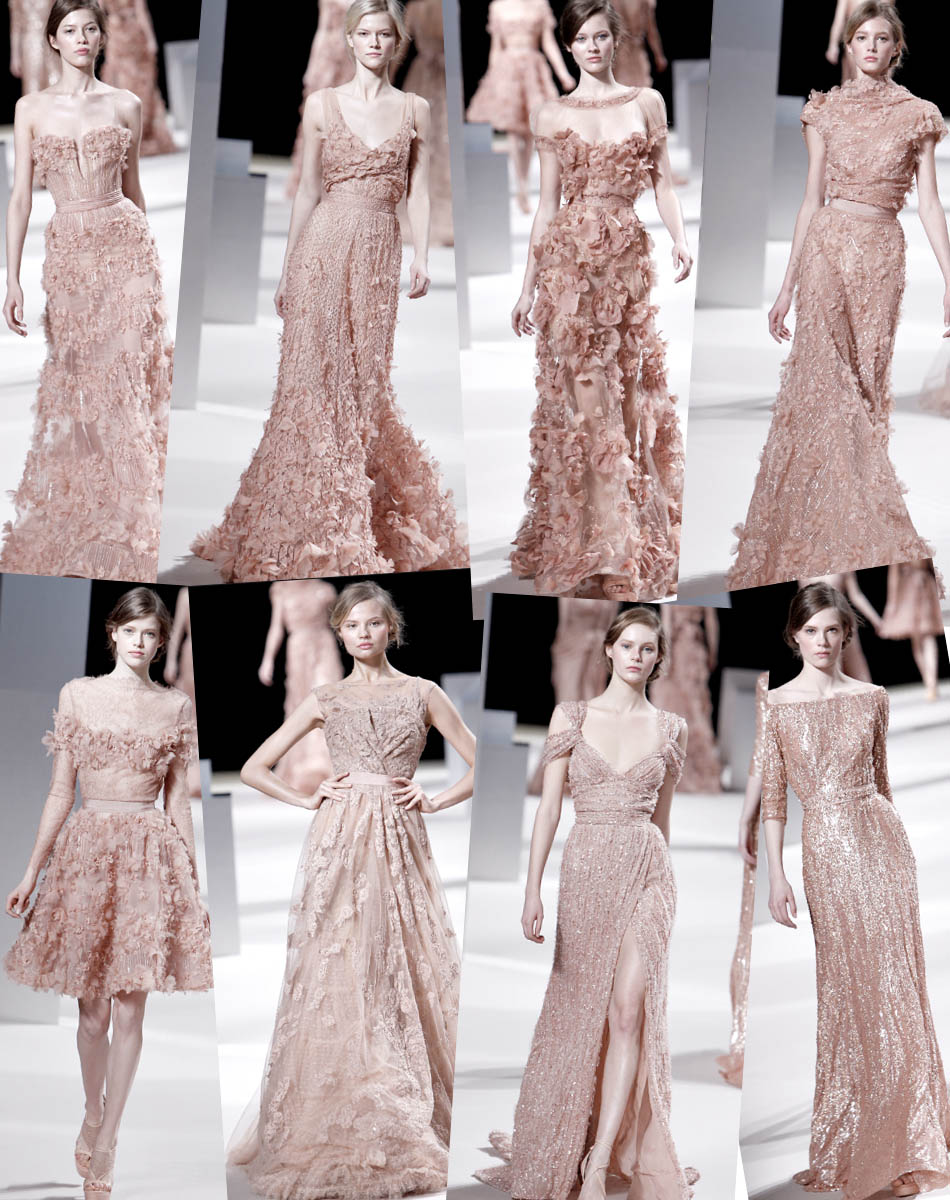 CHANEL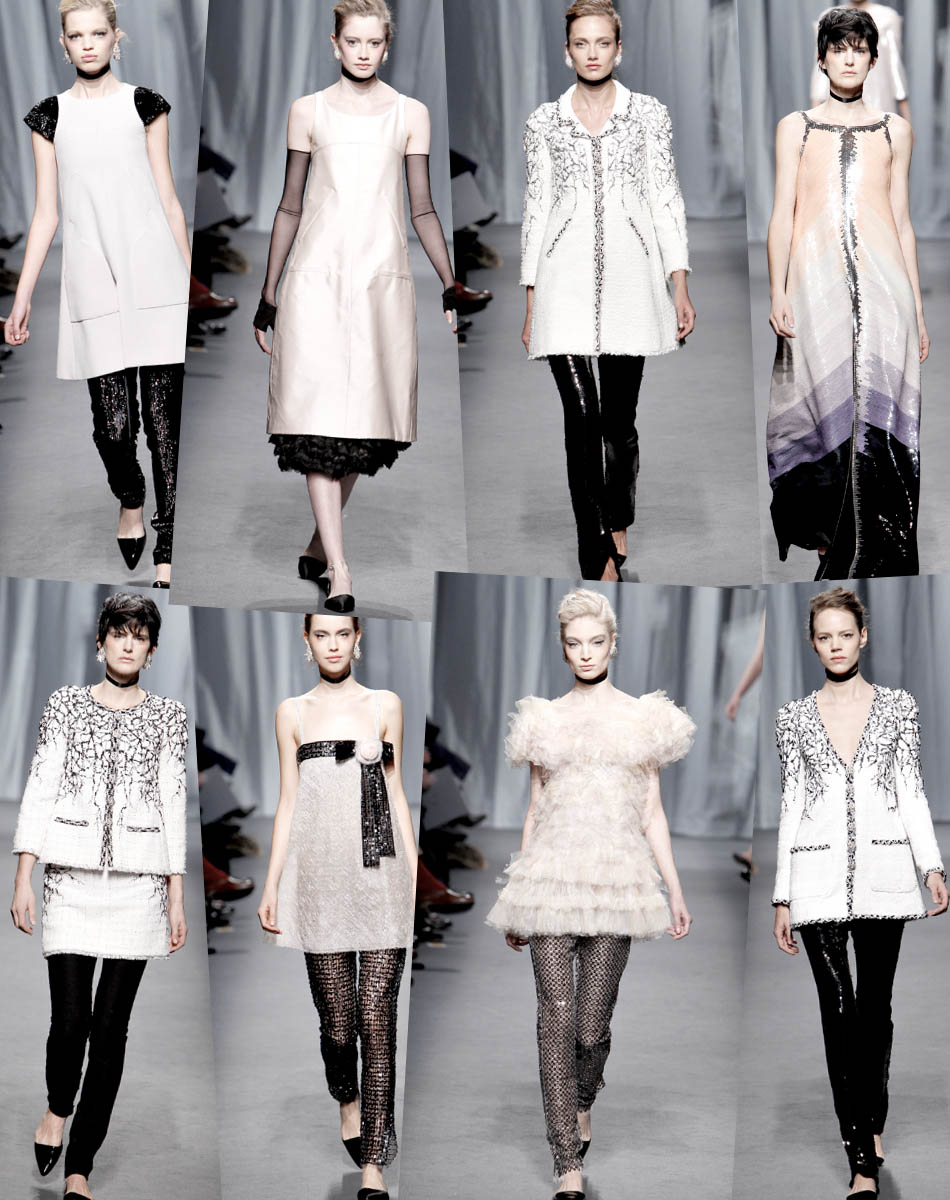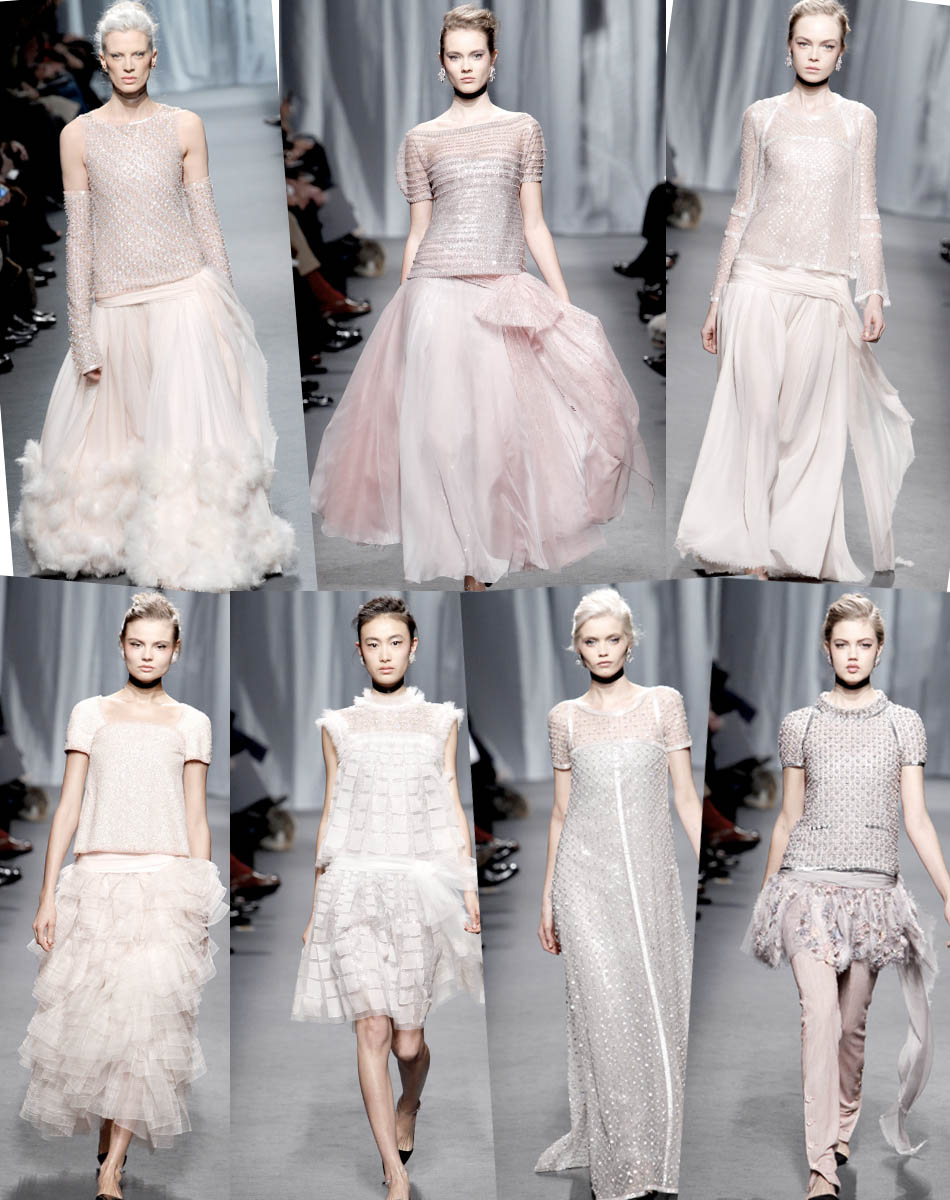 ARMANI PRIVE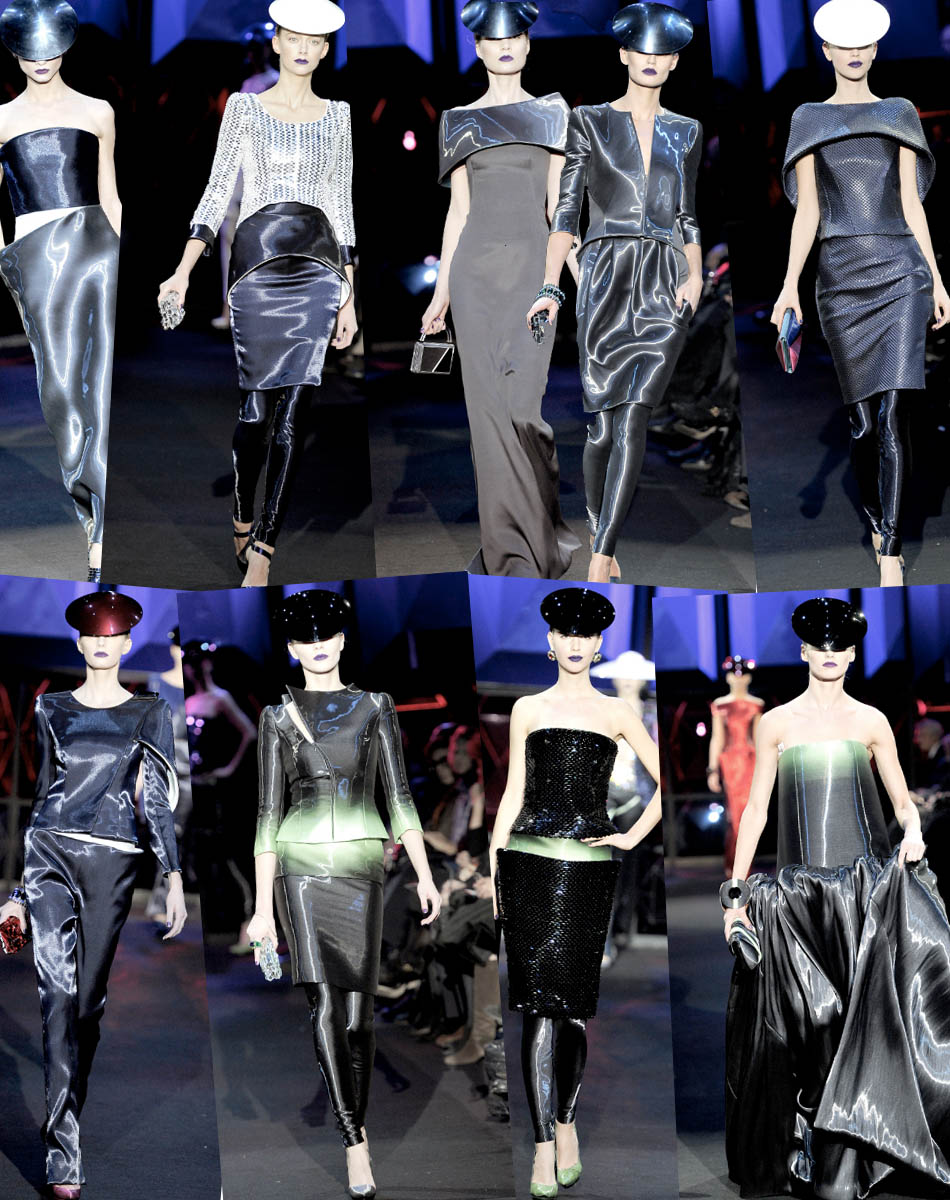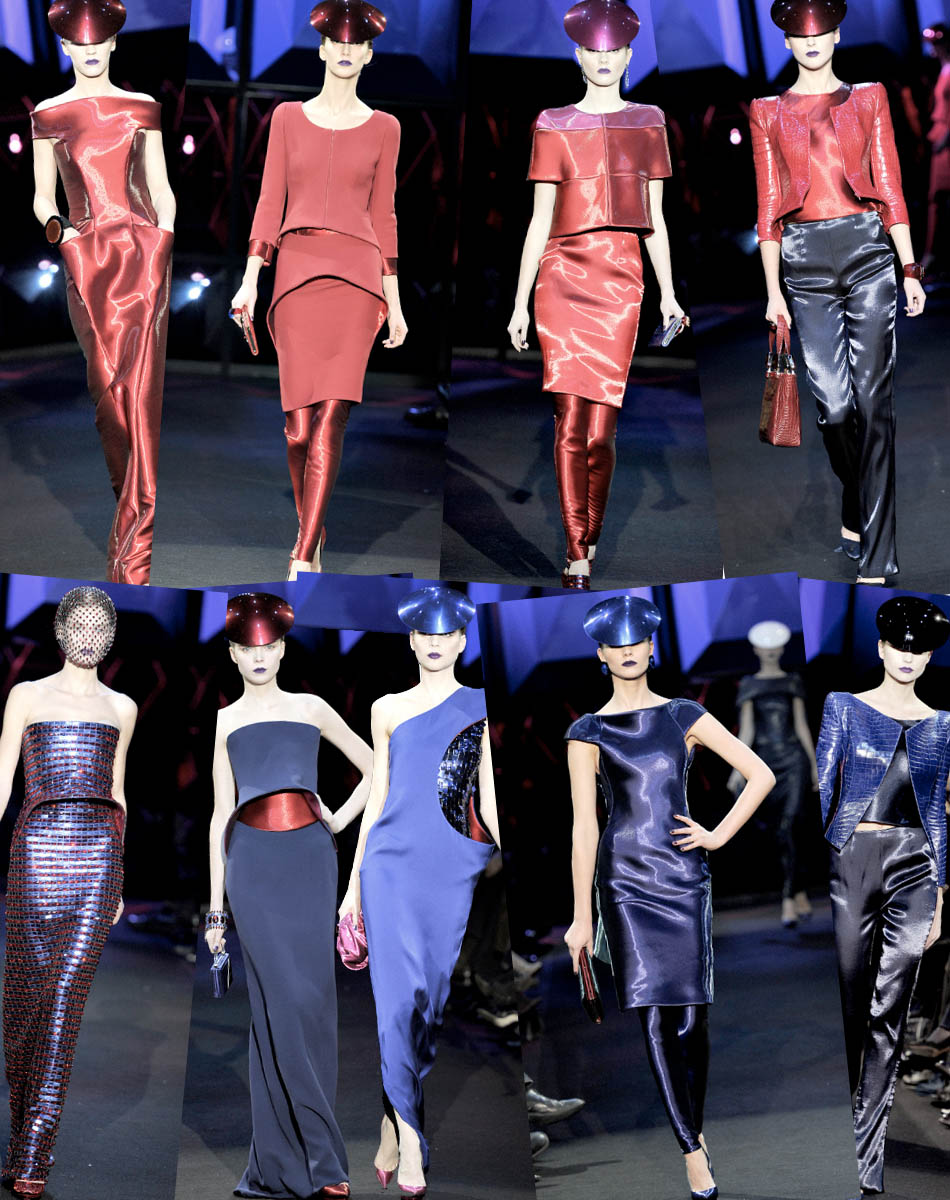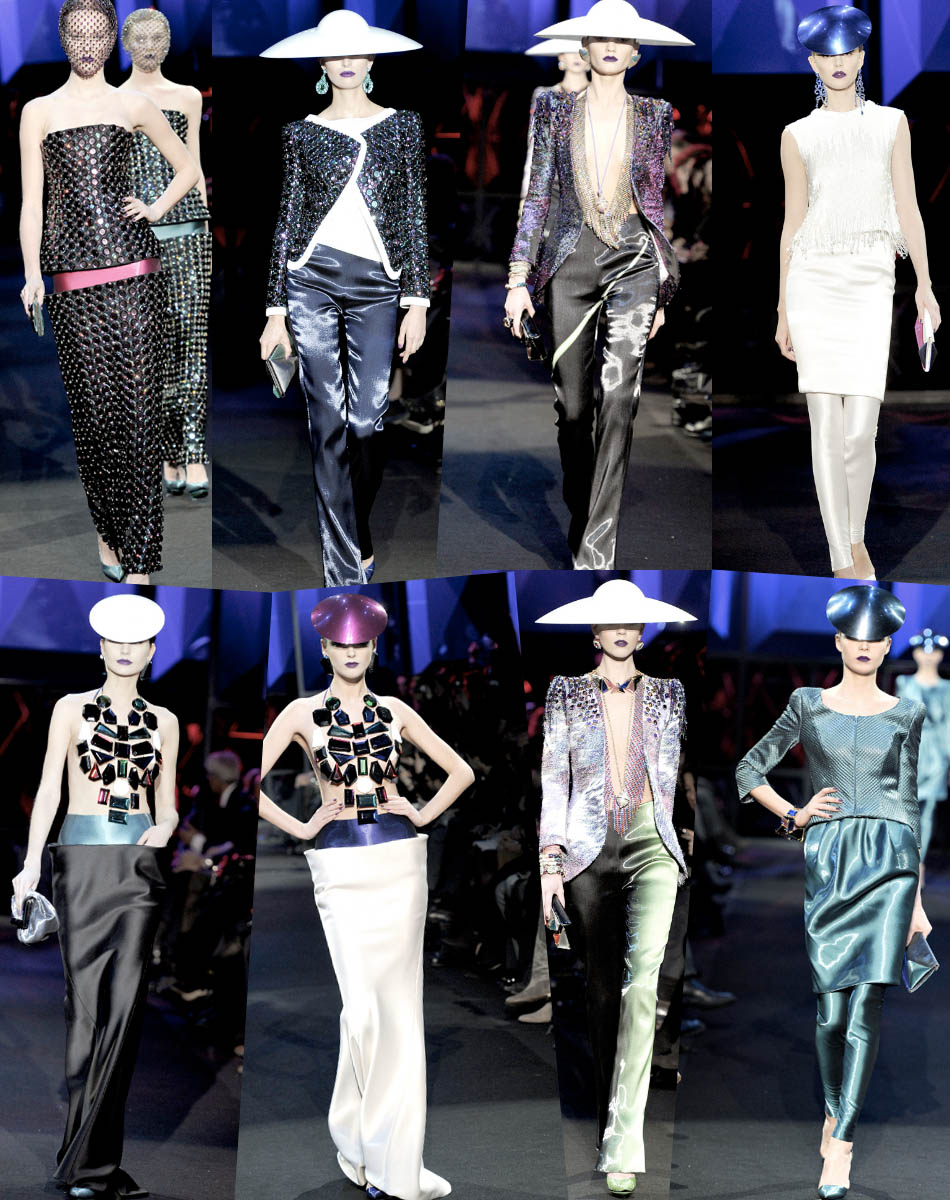 VALENTINO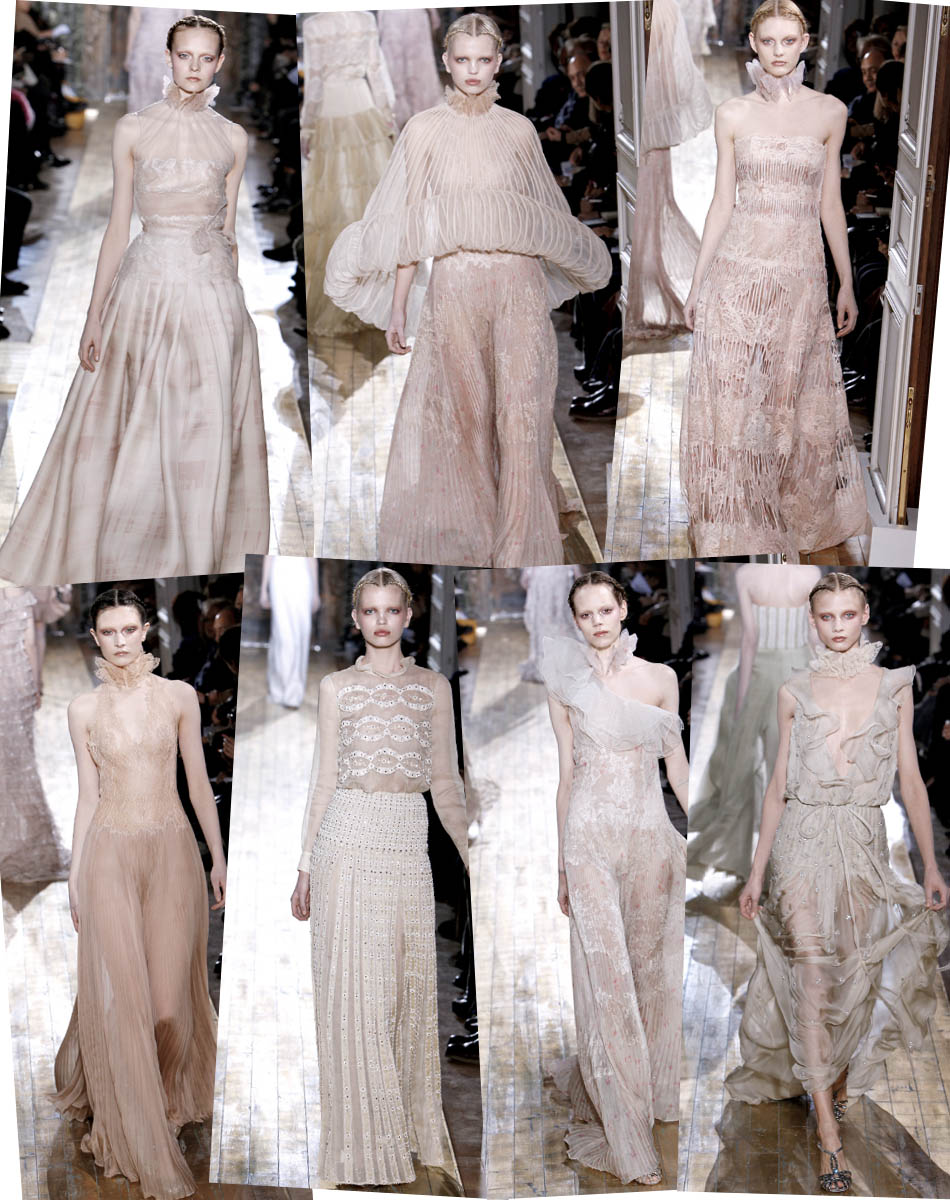 Thursday 27th May…
Woah today was a super busy one for Freak Deluxe! I had it all mapped out –
1st stop QVC on Greek St, Soho Sq, then on to the Schuh Press Day at the Vinyl Factory on Poland St, then a brisk walk up to Marylebone for GFW, then a tube journey over to Waterloo for a boat ride to the Hugo Boss Boat Launch, then home.
Well before I'd even got to the first stop I get a phone call from a certain Miss Ashley Madekwe telling me we have a couple of parties to go to this evening. One of them being The City party at Armani in association with MTV and the other a possible cameo at the SATC party! 'All change please!!!'
I had to call in the re-inforcements and get someone to cover the Hugo Boss Boat Launch, so I put a tweet out asking who wanted to cover it for the mag (yes I do that sometimes, so if you want in FOLLOW!!!) Then went on about my business…
The QVC press day was good, they had cute lil home made cupcakes for a start off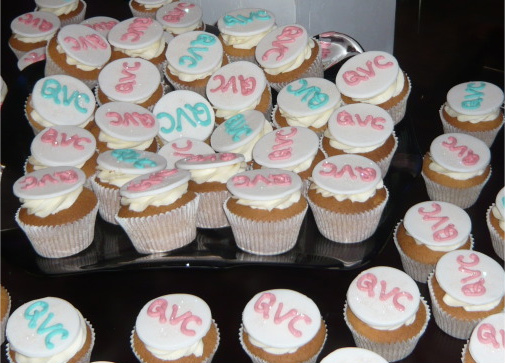 I don't know about you but I always think of tacky jewellery, cheap skin products and wacky contraptions when I think of QVC, so it was a pleasant surprise to see that it was far from that.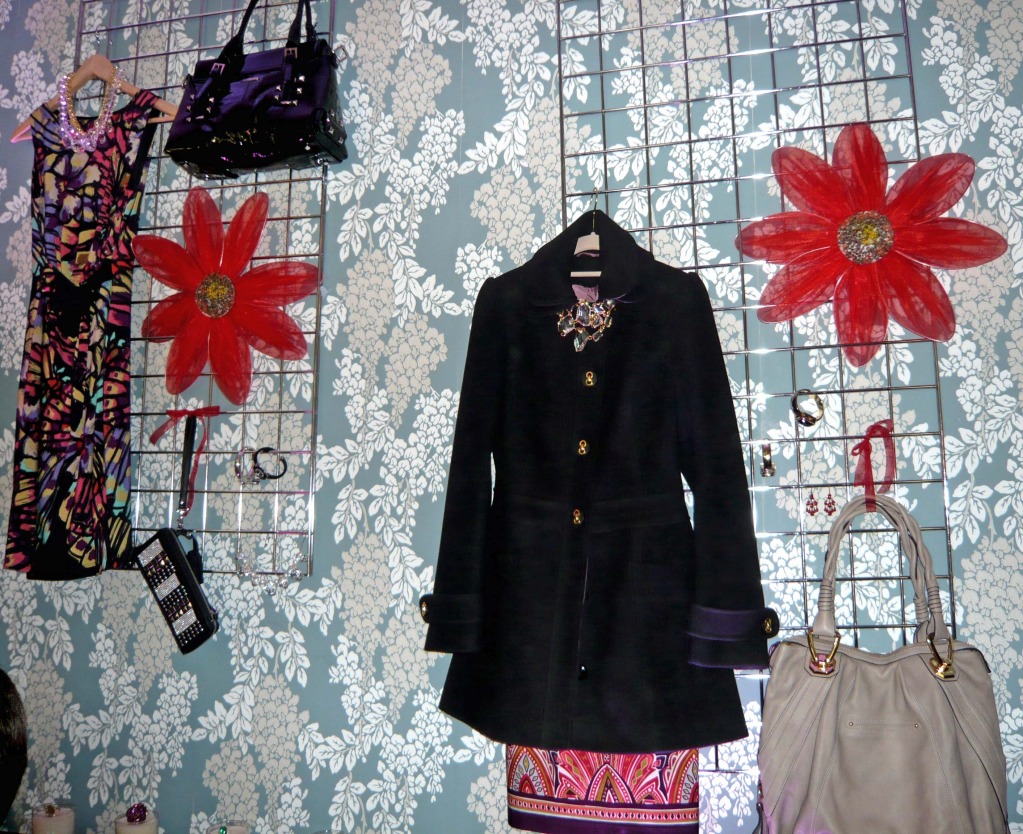 Some of their Fashion Pieces had even been used in the new SATC film!
Their pieces are really nice with great price points, they have a ton of beauty products to choose from.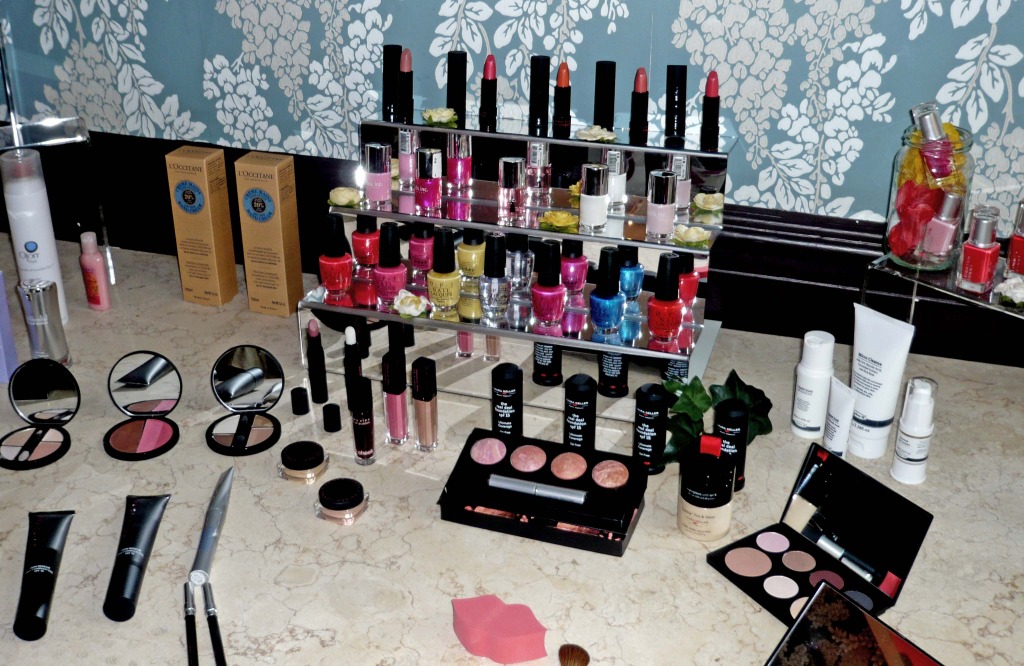 Their homeware is grand, I'm a sucker for soft furnishings. I just love this chair and the cushions on it.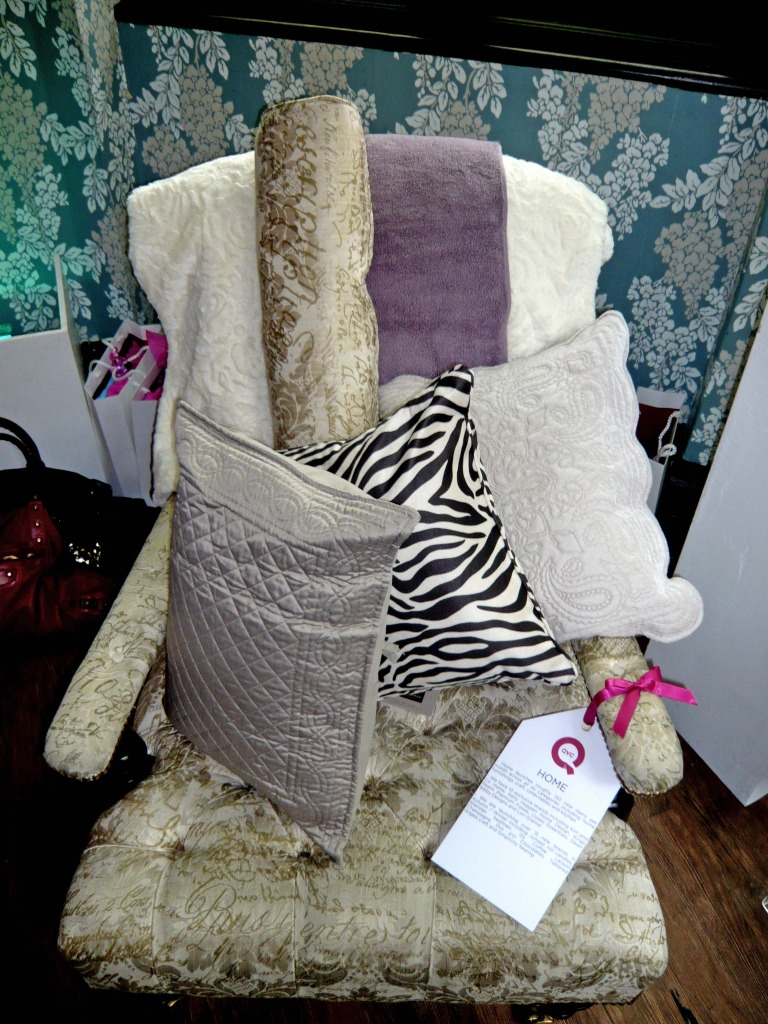 This laptop was also featured on SATC and it's exclusive to QVC!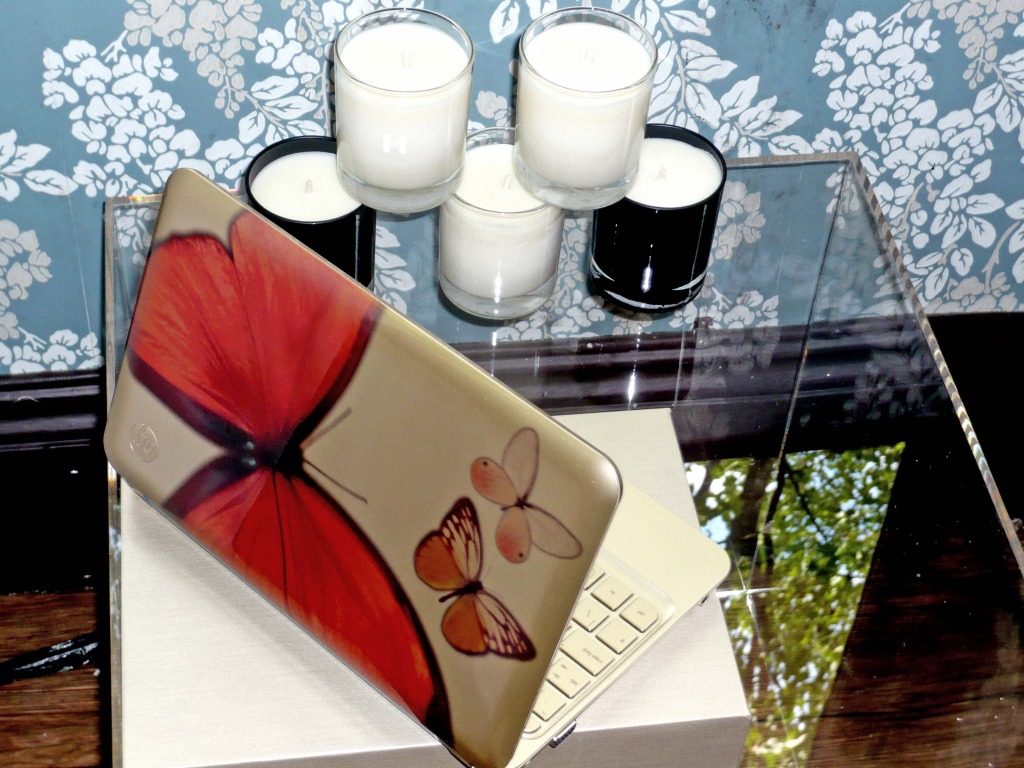 This juicer is so cool, it comes in a range of colours from orange to lime green and pink as of October for Breast Cancer awareness. The company was started by a 99 yr old man! No-one can tell me they're too old for anything after hearing that!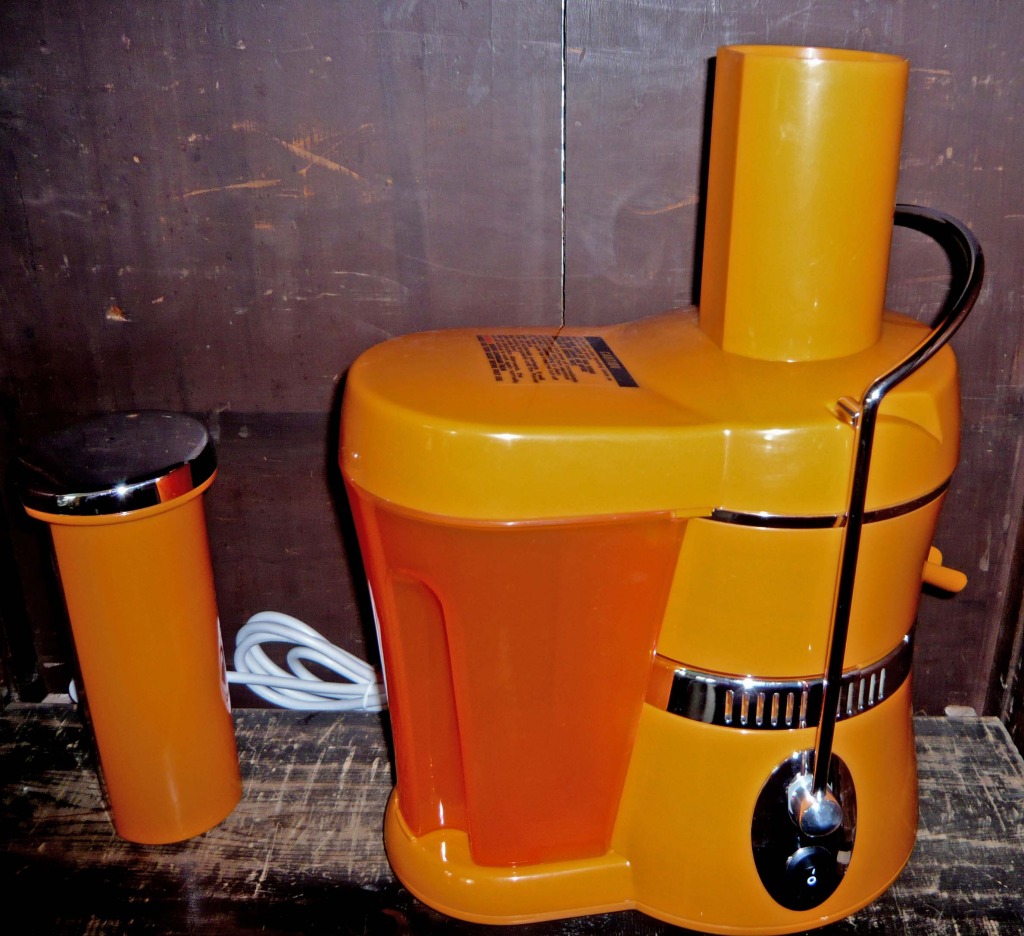 On leaving I made sure I took a cake and a goody bag, which was actually good, full of Philosophy goodies.
On to the Vinyl Factory for the Schuh press day, which was held downstairs in a really nice gallery space. It's huge down there! So on entry I was offered a choice of bagels (instant WIN) I opted for cream cheese which was put into this cute lil 'Chinese take-away box'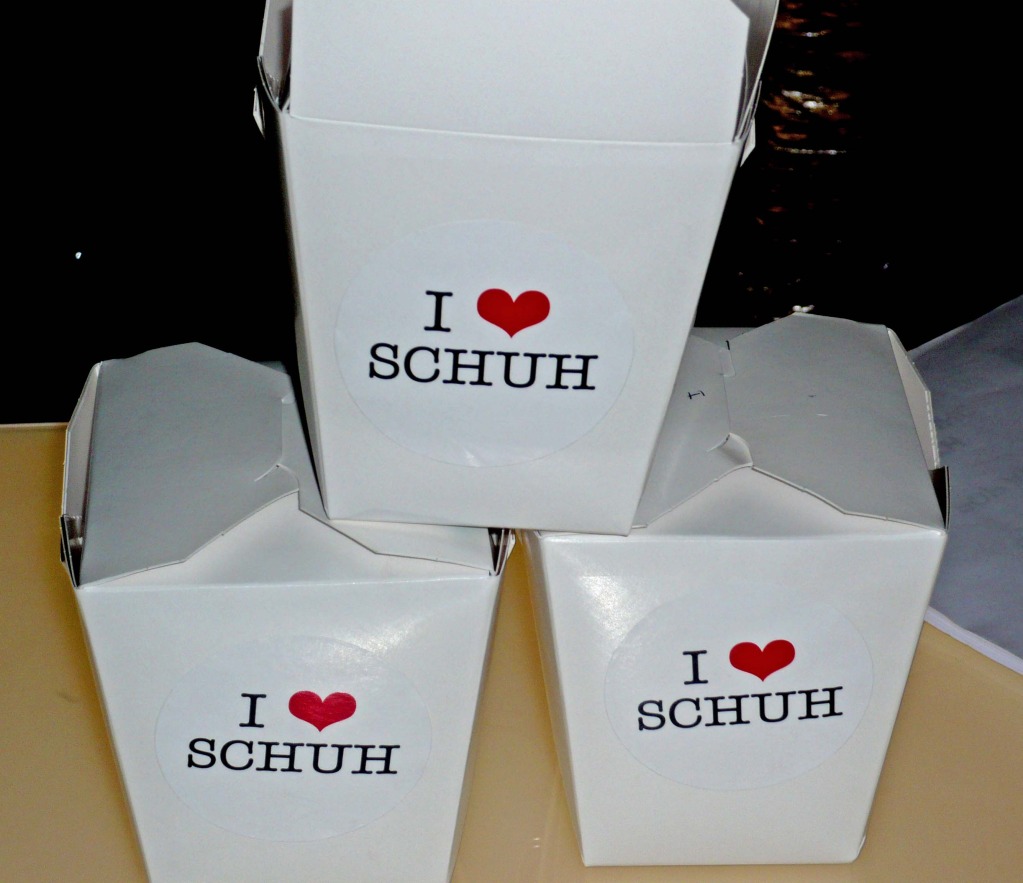 They also had these Cake Pops, looks like a lollipop but it's cake and icing on a stick!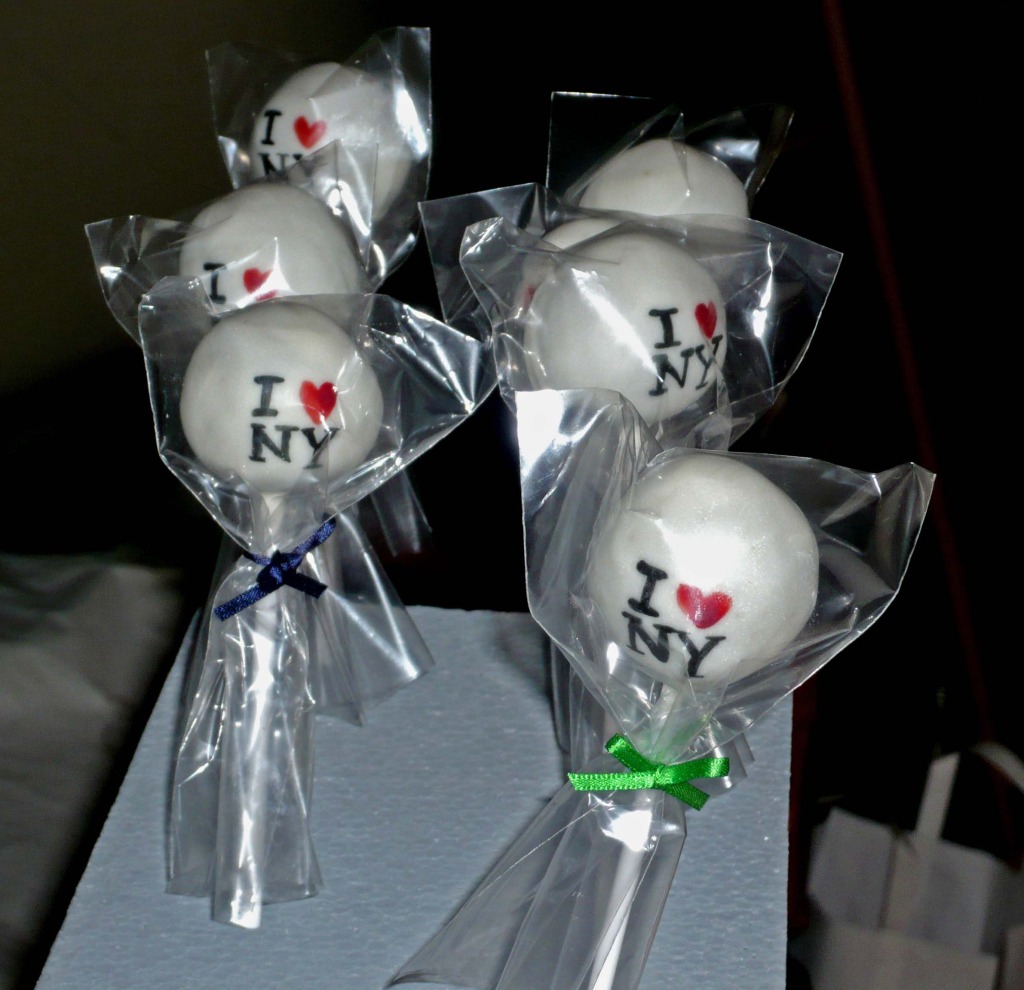 They're onto a winner this season with their shoes. There are some definite winners…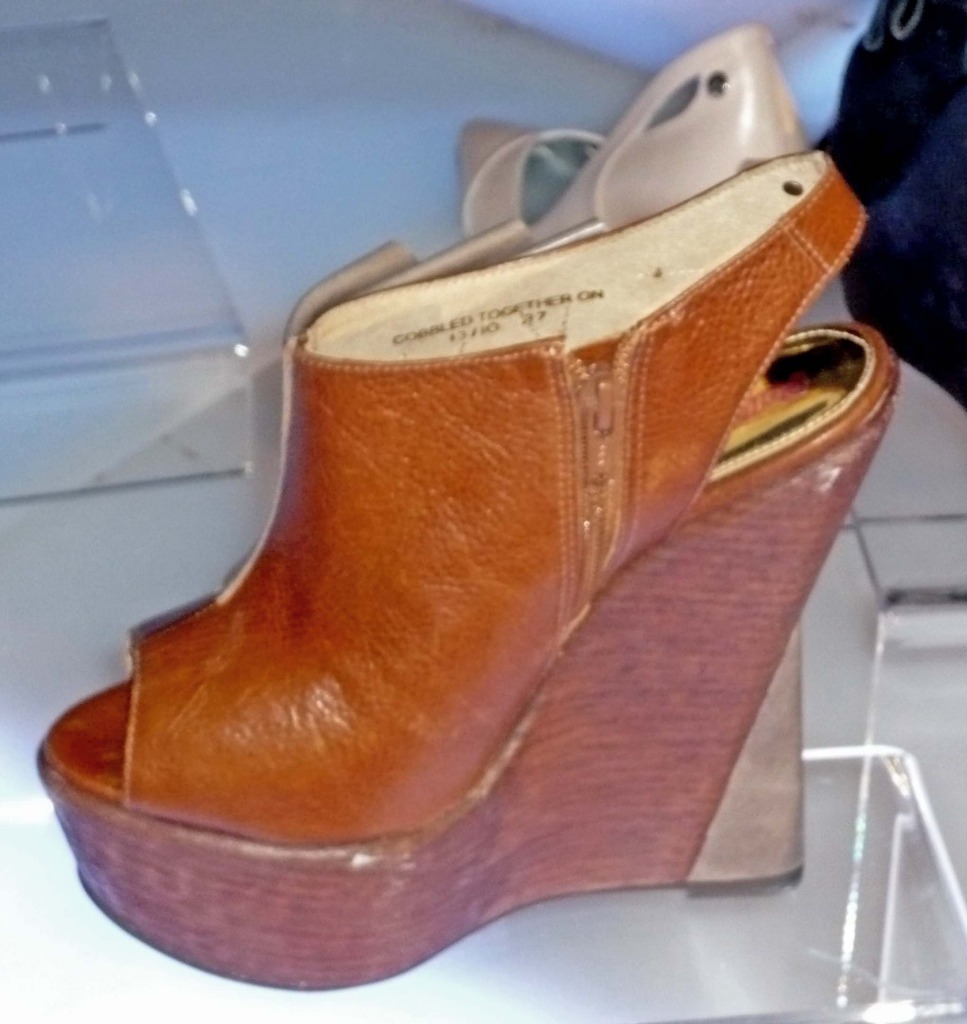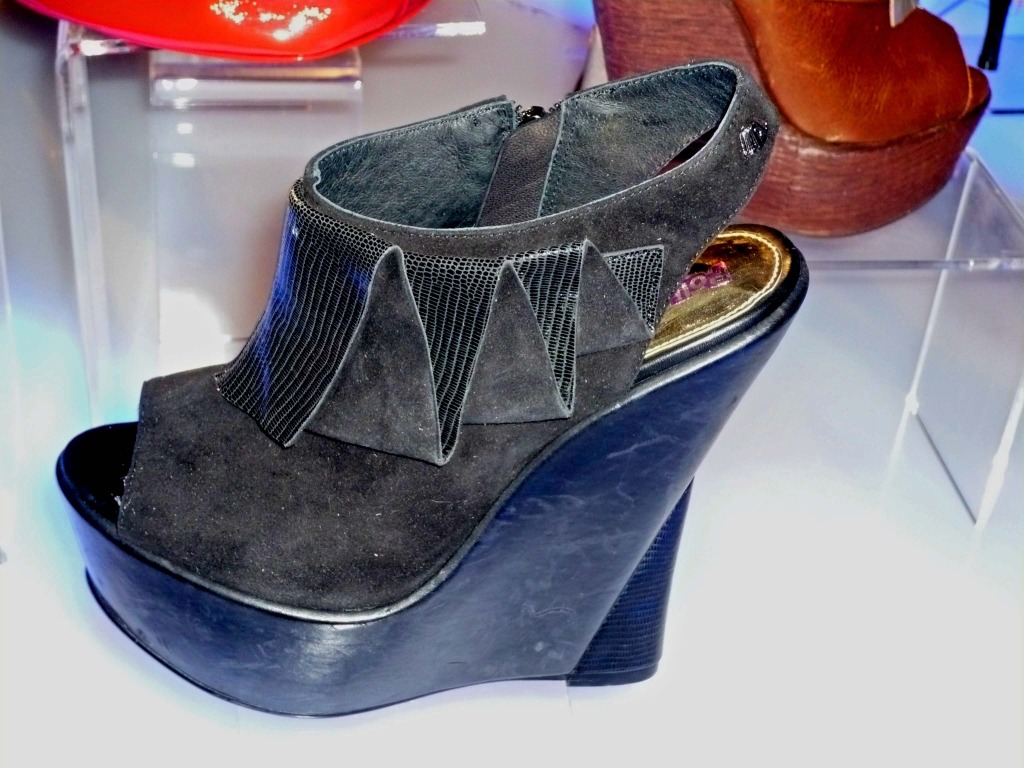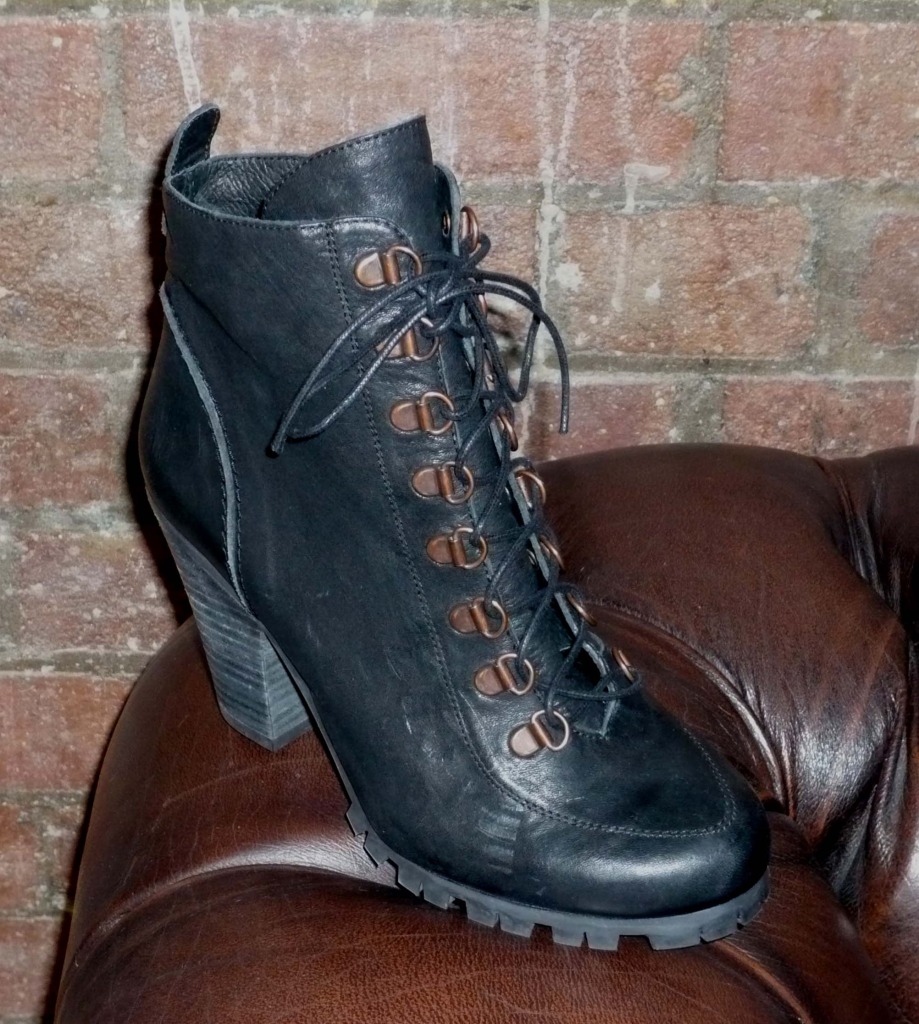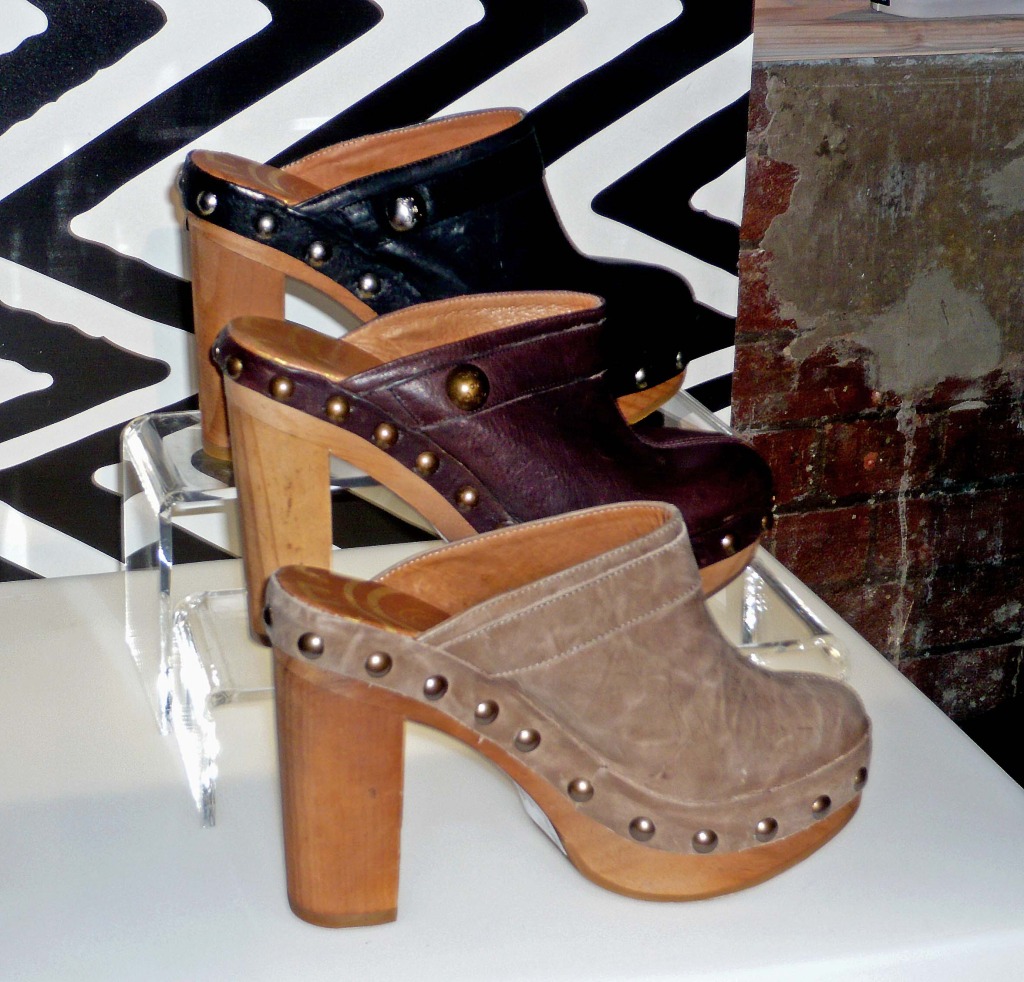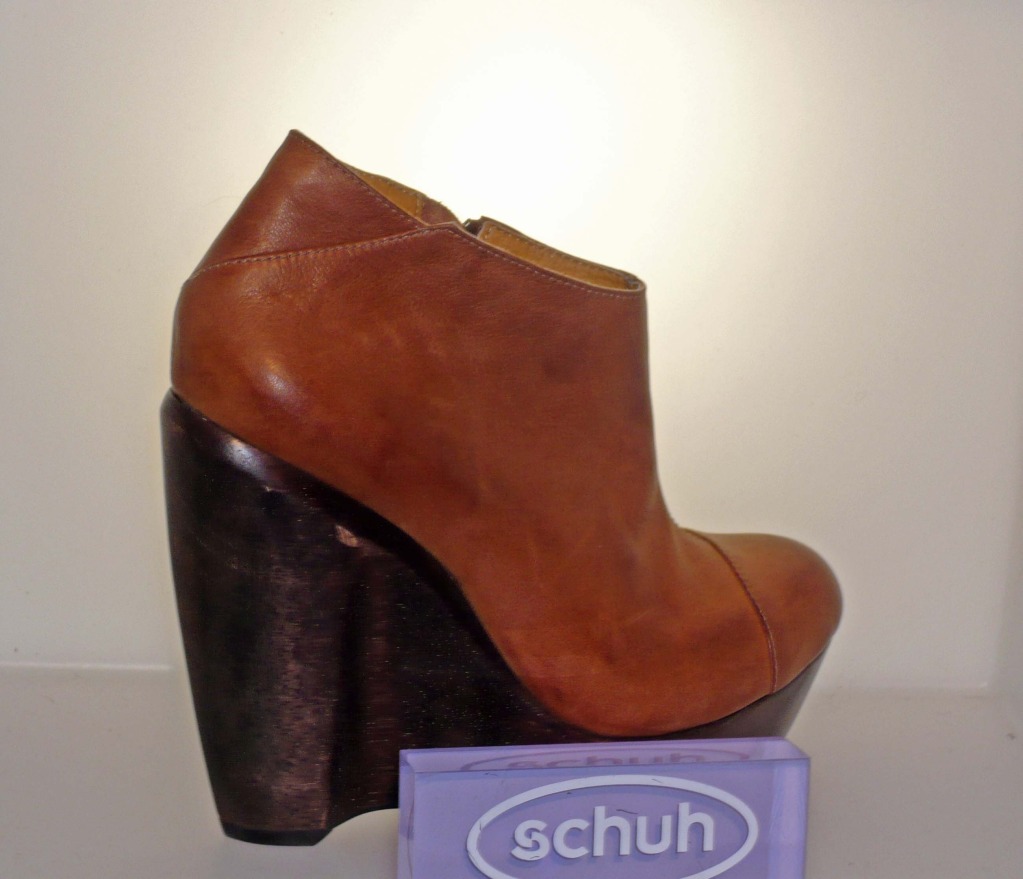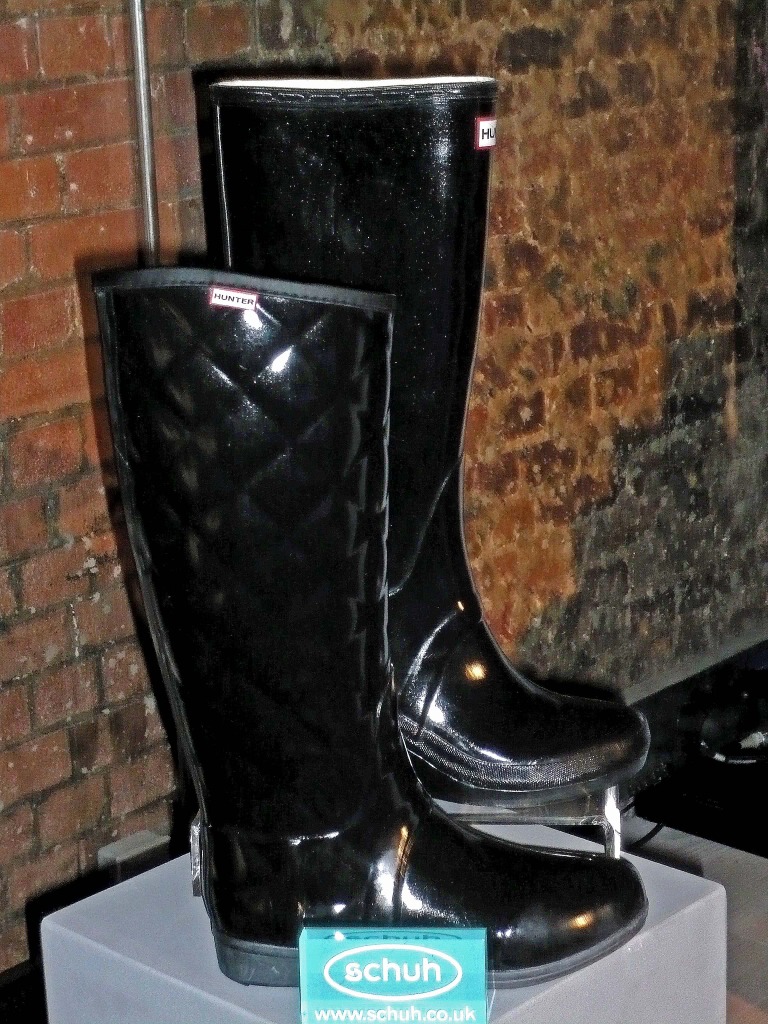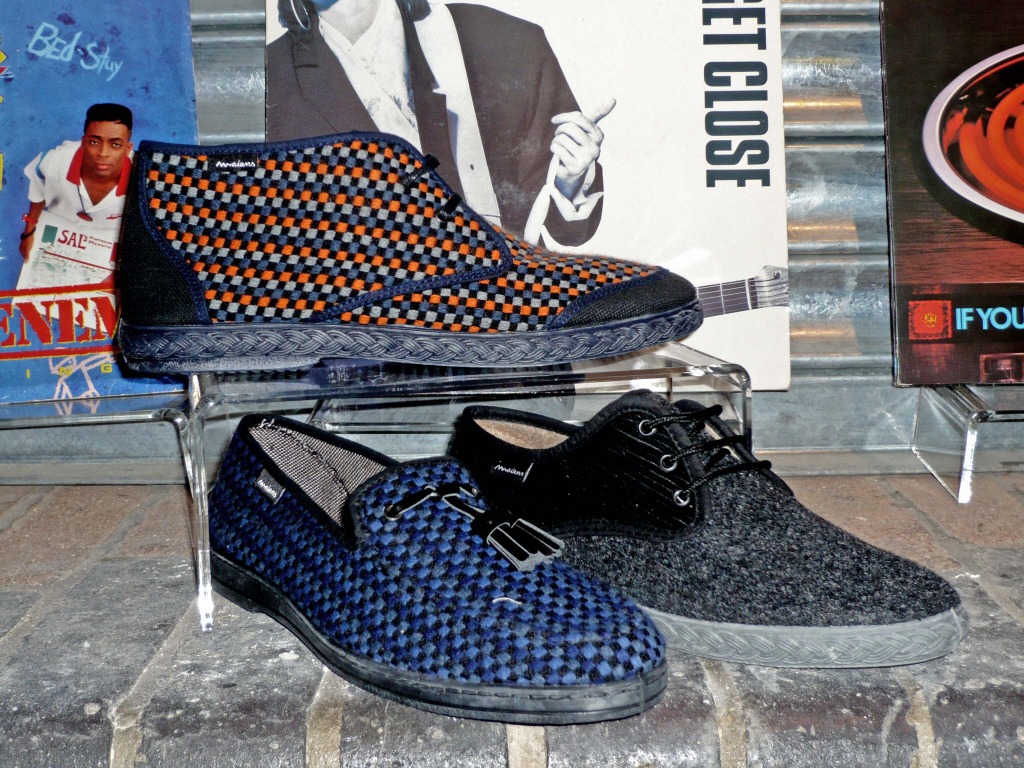 So on the way round I took pictures and booked my session with WAH Nails! Where I got this done…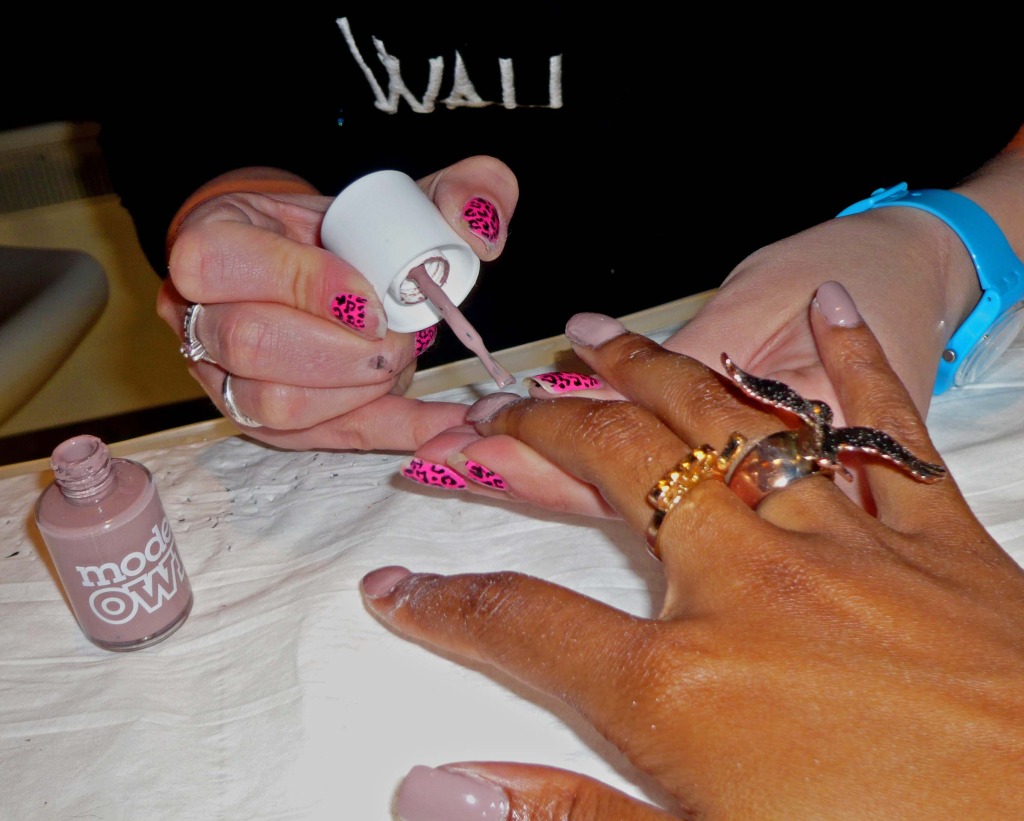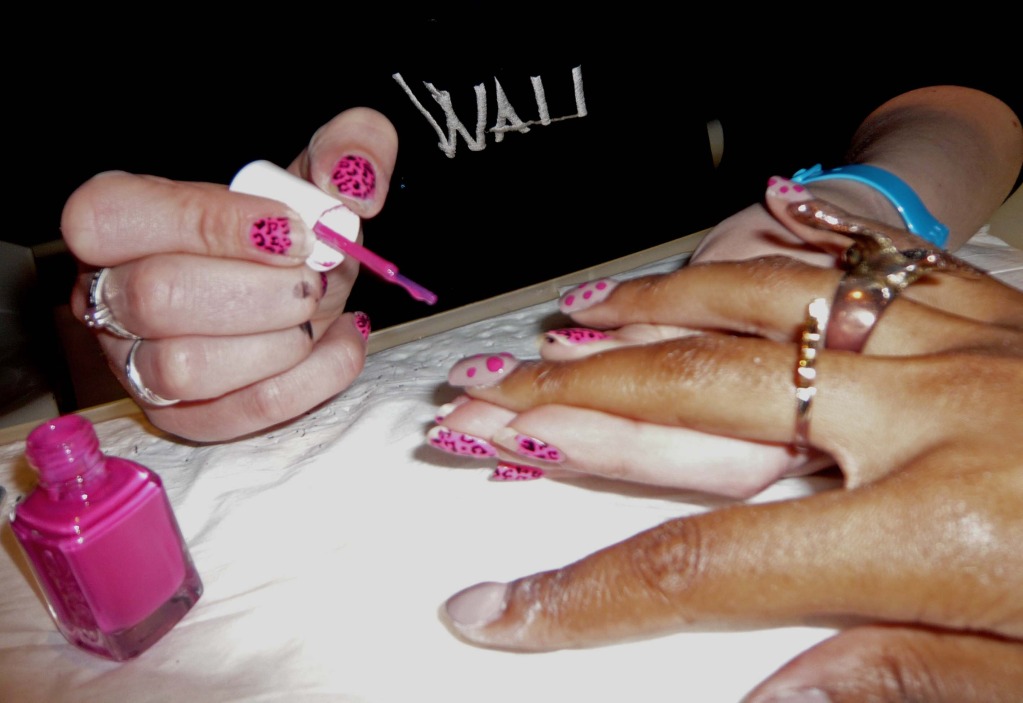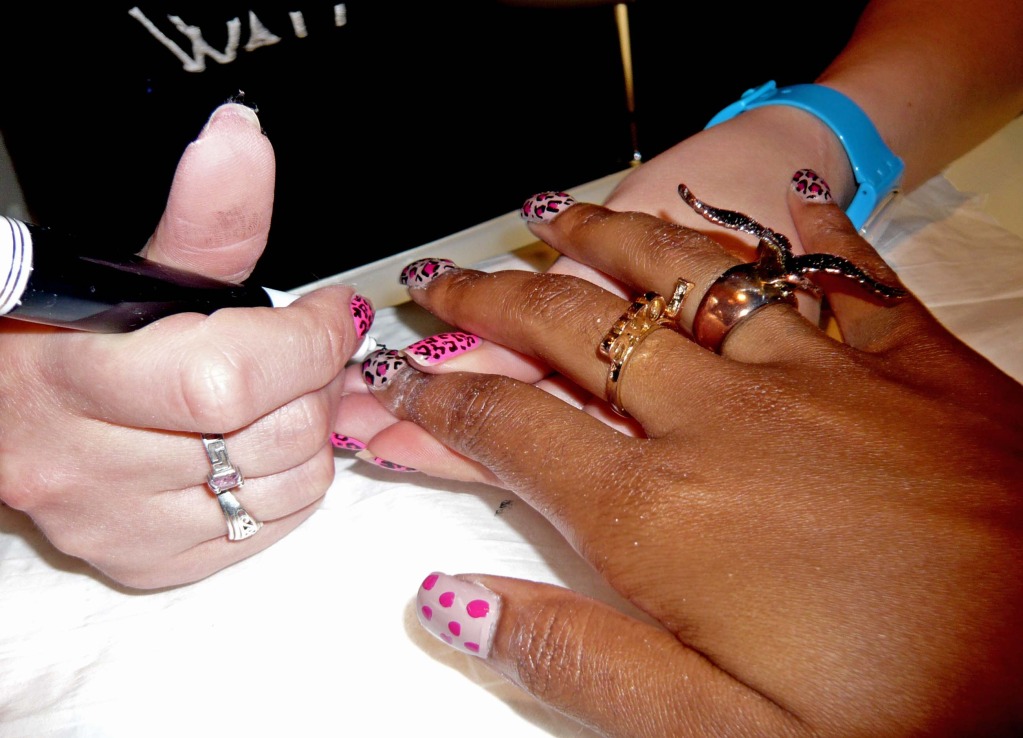 The pics aren't 100% coz I was trying to snap while my nails were being done…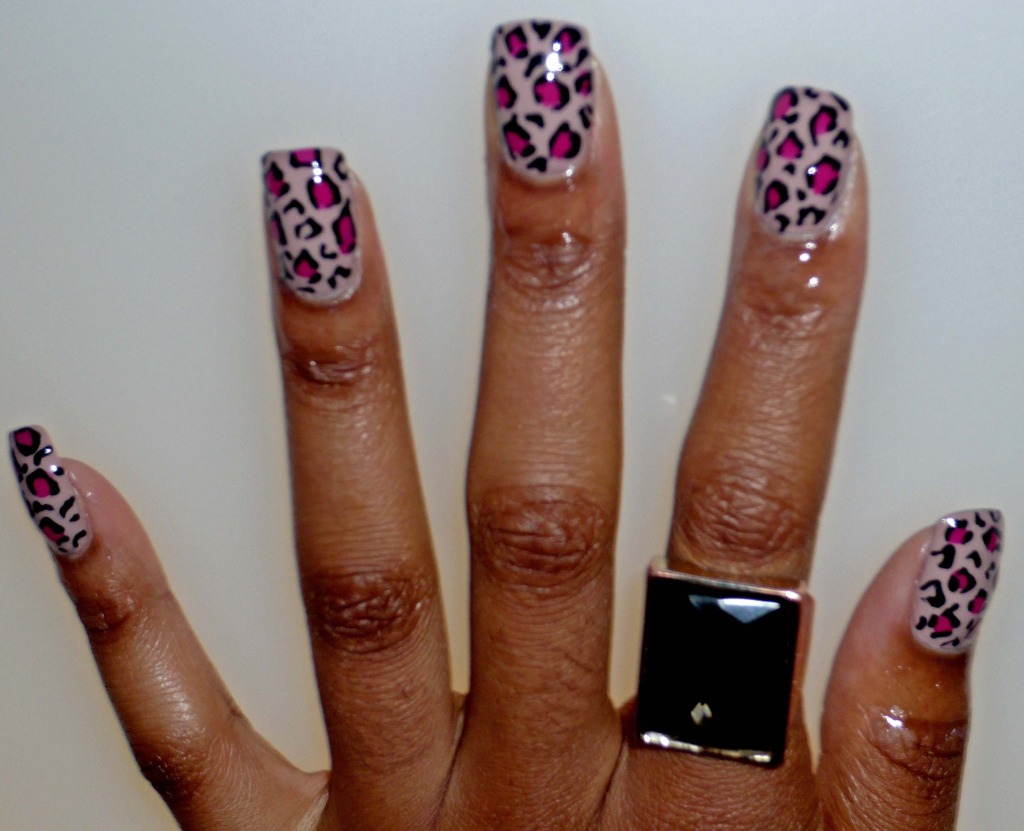 Nails did, time to make a swift exit to the GFW Show in Marylebone, I wanted another bagel but my nails were wet and I didn't want to be greedy.
After the show we caught a taxi down to Regent Street for MTV's The City party at Armani Exchange. The cocktails were just perfect, we started off with a grapefruit cocktail that had no name…we called it YUM!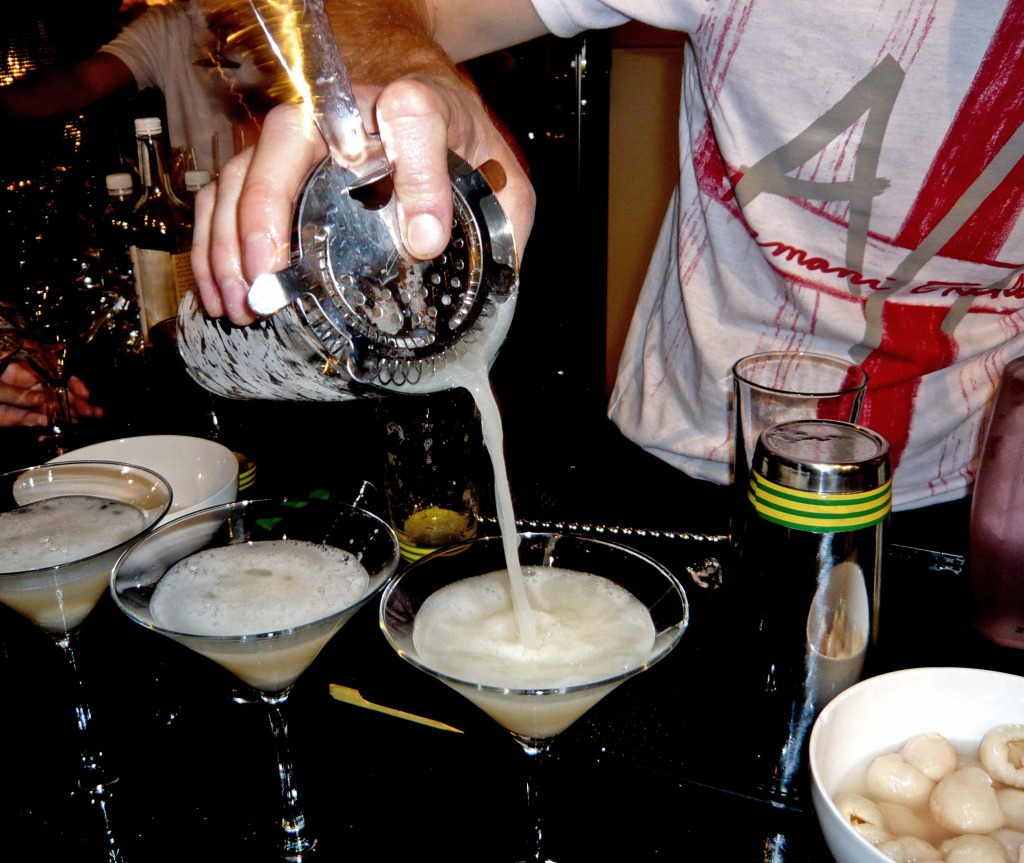 We then moved on to the Lychee Martinis – of which we had about 5!!! Then caught up with Taloula Adeyemi and Mason.
There were Krispy Kreme donuts and canapes, the best being the mini cheese burgers and mini red velvet cake!
We then saw Ophelia and Shanika from "4321" perfect!
From L-R: Ophelia Lovibond, Shanika Warren-Markland, Tolula Adeyemi, Joaqin, Mason, Ashley Madekwe
Chit chat, a cigarette, couple of snaps, and 3 more cocktails later, we decided to leave and moved on to Bungalow 8 for the Max Azria's BCBG afterparty.
Such a busy day but oh so good!
Sarah-Jayne, Mason Simillie, Tolula Adeyemi, Ashley Madekwe, Moi, Shola Ama