I LOVE a 'Smooth Operator', so I decided to carry out a test to find the best products to get a smooooth man! Being female I couldn't do this by myself so I rounded up the troops and convinced them to change their shave routines for two weeks, and use the shave systems that I gave them. It didn't take much convincing to be honest; boys love a new beauty product just as much as girls do!
Aveda
Aveda for Men Shave Cream á Raser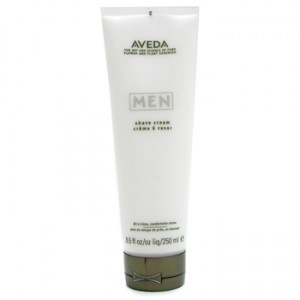 "Very nice natural smell, easy to apply, slight oil base leaving a friction less shave with great results. A very effective and simple product." 9/10
Kyoku
Facial Moisturiser SPF 15, £43 for 50ml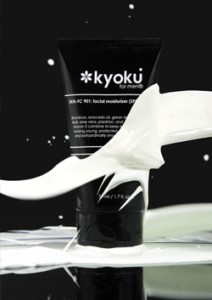 "Adds slight colour to tired skin, not oily with a slight toning of the skin. Leaving skin revitalised and healthy in appearance. Effective but the avocado is evident in the smell of it, which is its only down side." 7/10
Lush
Shave the Planet, £11.10 for 250g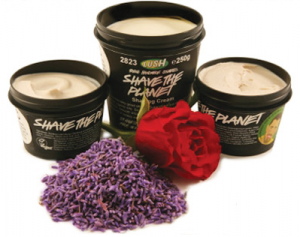 Prince, £8.60 for 225g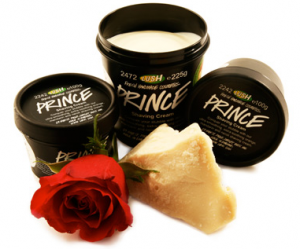 "Both are good products, with an easy and successful application. An effective clean shave with a slight pasty feel, fragrance is a little feminine especially the Shave the Planet product. The Prince product is better. Both products have a natural feel to them, and are reasonably priced." 8/10
Origins for Men
Skin Diver Charcoal Body Scrub, £18 for 150ml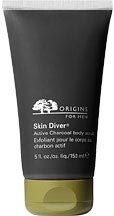 "This is an excellent product, the charcoal body scrub, olive oil and sea salts leave the body feeling fresh, alive and smooth for a substantial period after use, by far the best product, invigorating smell and simple to use." 10/10
Barefoot Botanicals
"I've been using these products for 6 weeks and found them to be quite good although a bit expensive in my opinion.
SOS Hydrating Shave Cream, £13.95 for 100ml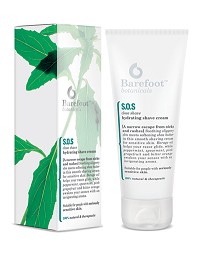 The Shave Cream doesn't really foam up as I would prefer using my hands but results in a close shave with not too much irritation.  It could be that by using a classic style badger brush, more foam could be achieved, but I've not tried it.
The shaved area is not left as dry as a conventional branded main stream sensitive foam or gel might leave it.  The shave is smooth and I haven't had any soreness from cuts or over zealous scraping.
SOS Post shave Face Balm, £19.95 for 75ml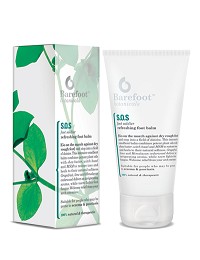 I like the Post Shave Balm, it doesn't feel greasy and makes my face feel refreshed without the dry cracked feeling I have had with other products.  I also like the fact that you are encouraged to use it all over your face.
The fragrances of either products are subtle and natural and don't overwhelm.  I personally am of the opinion that some fragrance is nice since it contributes to that clean feel but all too often post shave products can be too strong in their perfume." 10/10
I love this review, and despite 'Mr T' thinking the product was a little expensive in the beginning, once he'd ran out he ordered more online! It must be good.
Organic Homme (Click here for full range)

1 Scrub It Exfoliator , £8.95 for 125ml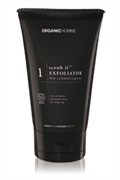 "An effective exfoliator that works extremely well without feeling too much abrasion on the skin, (some can feel like scouring pads on the face) with a subtle dose of friction and a fresh citrus smell. This product is very effective with limited impact or irritation on the skin. With a moisturised cool feeling after rinsing, a very good product."
2 Shave Now Wash & Shave, £11.95 for 125ml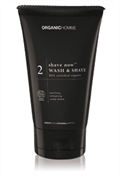 "A reasonable good product but too fruity for a man to feel comfortable using. Nicer to wash your face with then use to shave with, making your skin feel fresh and vibrant."
3 Cool Down Moisturiser, £11.95 for 125ml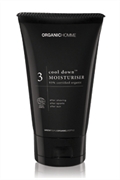 "To reduce razor burn etc. A small amount goes along way and good for cooling for men with sensitive skin. Smells like the filling in an After Eight mint, not overly masculine in scent but very organic in feel."
7 Active Fix Repair Serum, £15.95 for 50ml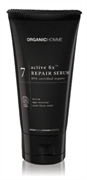 "Firms the face and adds a bit of vitality and life to tired skin. Quite a neutral invigorating scent which is fresh and clean, the product can be used sparingly so will last a long time."
"To summarize: Organic Homme products feel and react to skin naturally, fulfil their product expectation with exceptional minimal impact to the skin, if only the scent were as masculine as its packaging." 8/10
Personally I like a good smelling man with good skin, if that smell is slightly feminine, even better!
Oxy Shave
Oxy Shave Gel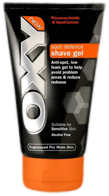 "A thick gel like texture which protects inflamed areas around spots, it made shaving slightly difficult, but works effectively in preventing more irritation."
Oxy After Shave Balm
"A reasonably OK product. Smooth feeling, not very oily balm. A small amount goes a long way with just a little needed. Slightly strange smell, but very it is a very effective product.
Oxy are all effective products and are value for money due to small amounts required for all the products." 7/10
Xanthe Men
Meteorite Facial scrub, £30 for 200ml

"This scrub contains meteorite powder for a microdermabrasion effect to aid the removal of deep impurities and strengthen the skin. It's worth the money, the scrub is a very effective and an overall good product that smelled slightly wheaty and organic. I liked the presentation, clinical and professional."
Duo Face Foamer – Wash & Shave, £12 for 200ml

"All in one cleanser and shaving gel has a great shaving feel and smell. Allows effective shaving with a refreshing feel at only £12." 9/10