Cointreau have teamed up with burlesque dancer Dita Von Teese to launch the limited edition "My Private Cointreau Coffret" exclusively at Selfridges.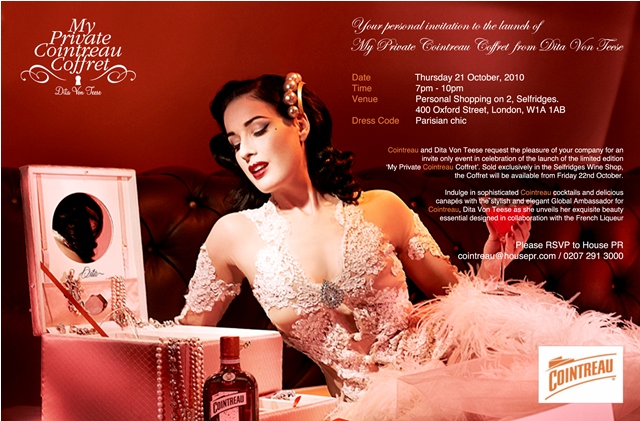 What in the world is a "coffret? I hear you ask. I asked the same thing, it's an all in one beauty essential and cocktail kit. The coffret holds two martini glasses, one bottle of Cointreau and a cocktail shaker and comes with a golden lock and key.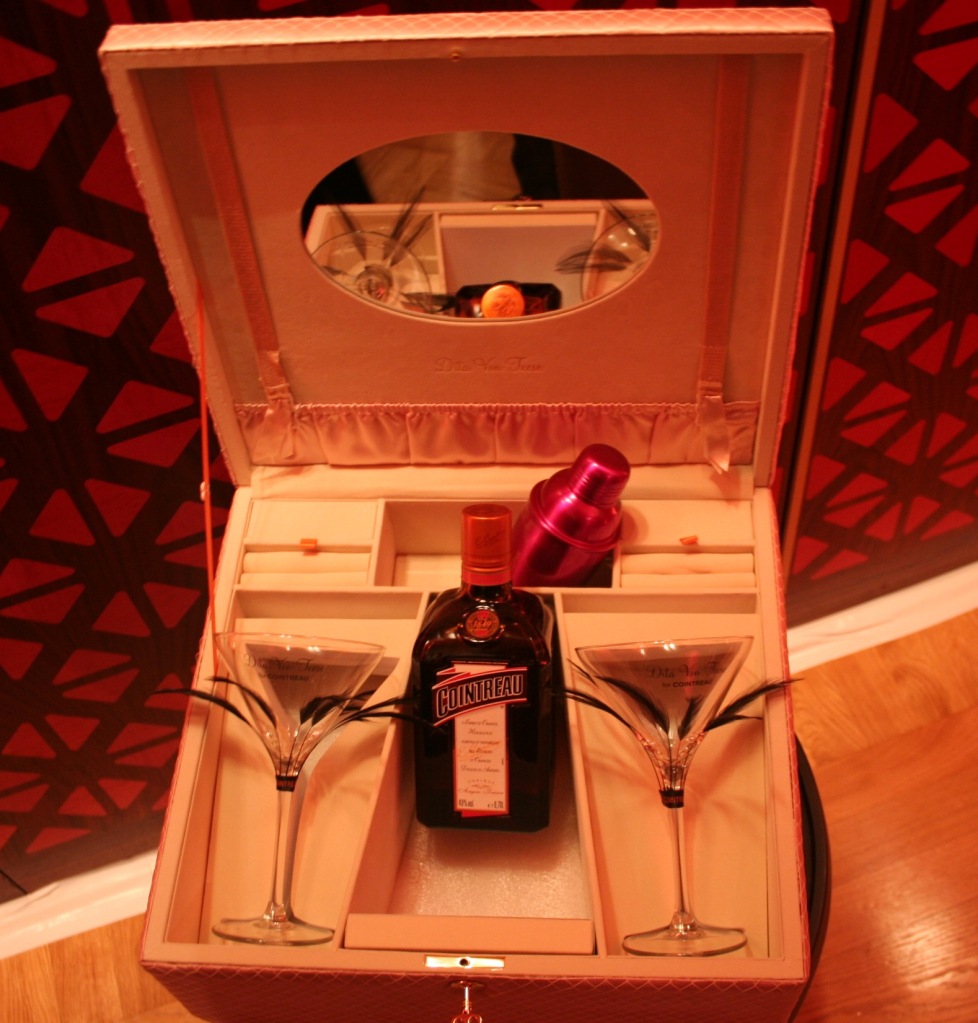 'I love the idea of making things that we do and use into a glamorous moment…the Cointreau Coffret is like a secret bar, and also a place to store your jewels, love letters…anything!' says ambassador Dita Von Teese.
Cointreau, the iconic French orange liqueur can be enjoyed neat, over ice or found at the heart of well loved cocktails such as the Margarita, White Lady, Side Car and Cointreaupolitan.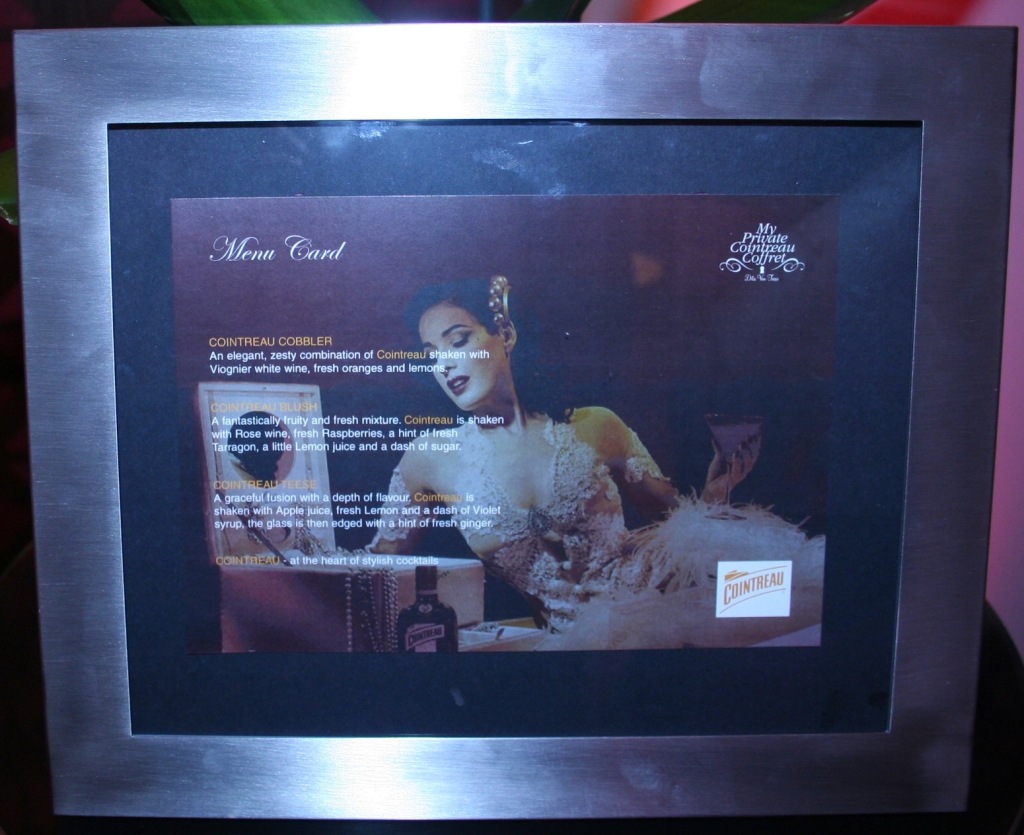 DVT has also designed her own cocktail called the Cointreau Teese with 40ml Cointreau, 20ml apple juice, 15ml violet syrup and 15ml fresh lemon juice. Simply fill a cocktail shaker with ice and add in Cointreau, apple juice, violet syrup and fresh lemon juice.  Shake well together then strain into a cocktail glass. Run freshly cut ginger around the rim of the cocktail glass before garnishing with a violet flower.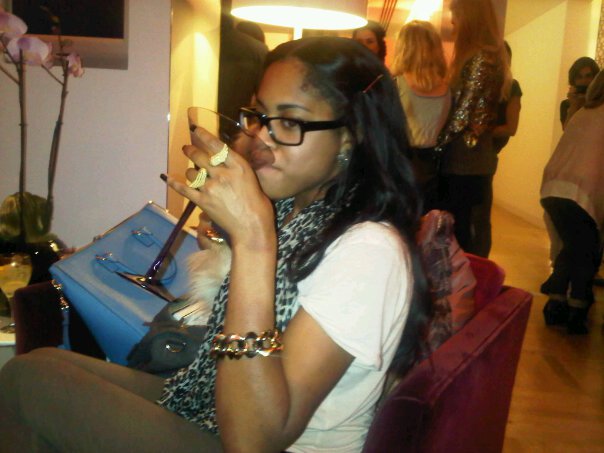 The Cointreau Teese was damn tasty, and I'd love to make it at home but violet syrup? OK…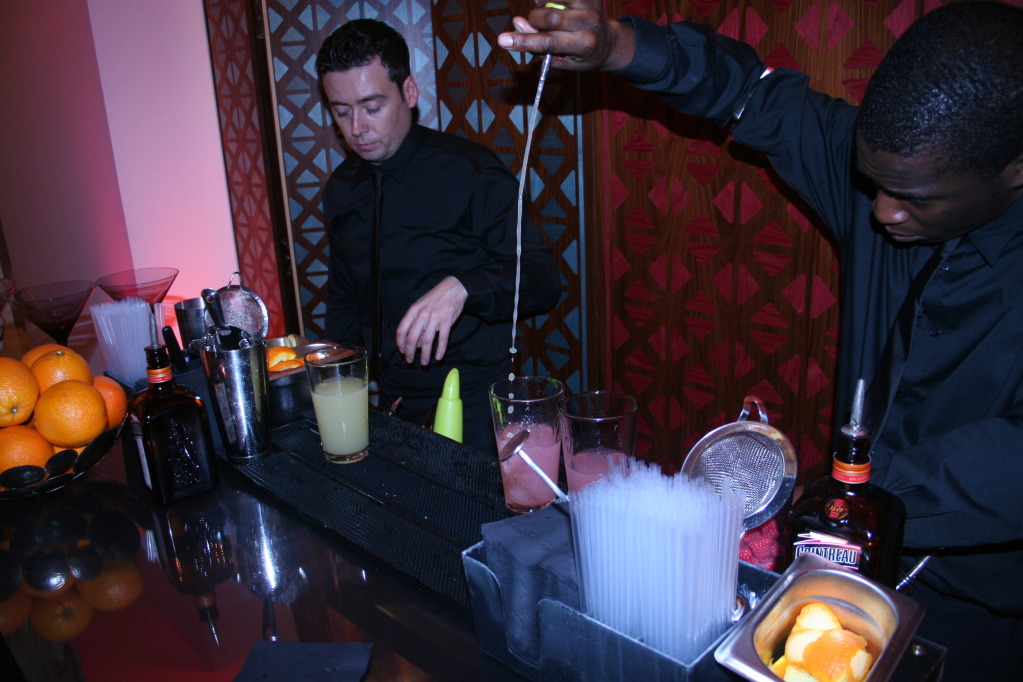 The cocktails and canapés on the night were delish, my fave was the Cointreau Teese, followed by the Cointreau Blush which came in a fabulous martini glass with a black feather collar!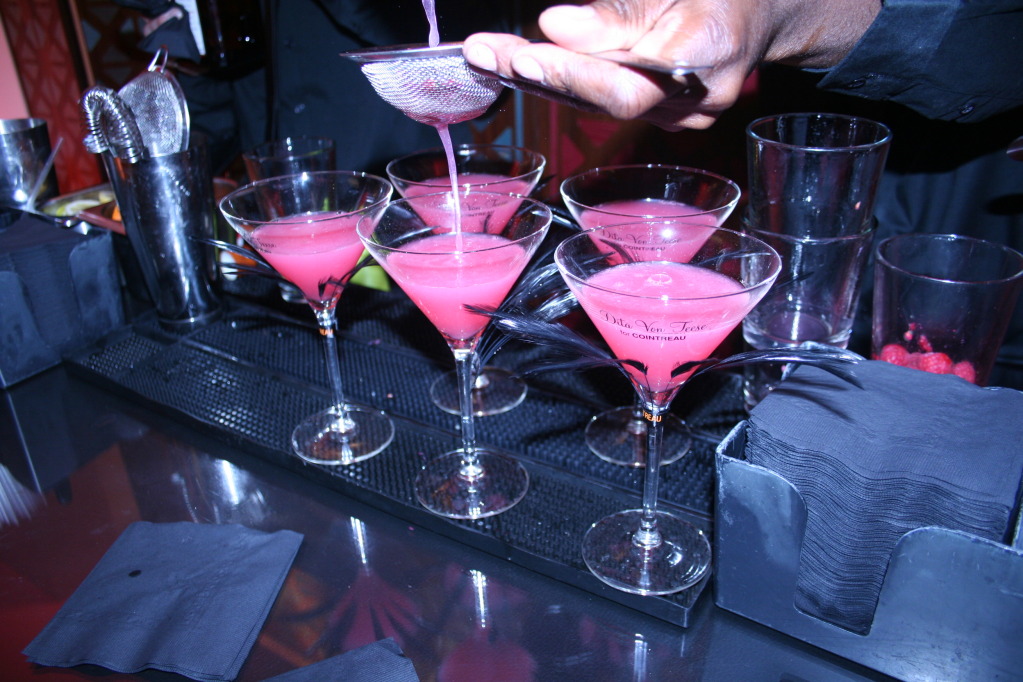 Guests on the night were Henry Conway, Donna Air, Zoë Kravitz, Natt and Leah Weller, and Meredith Ostrom.
Henry Conway in his Cruella De Ville-esque Dalmation puppy coat!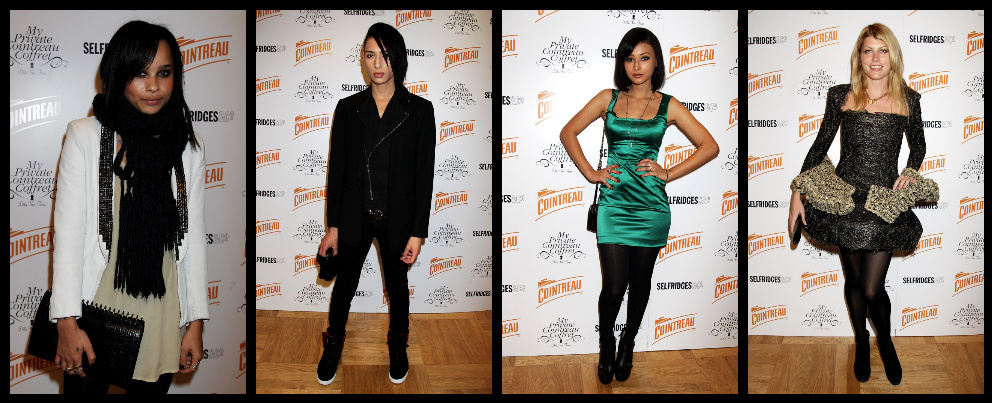 Launch night DVT wore a purple silk and jewelled dress by Moschino.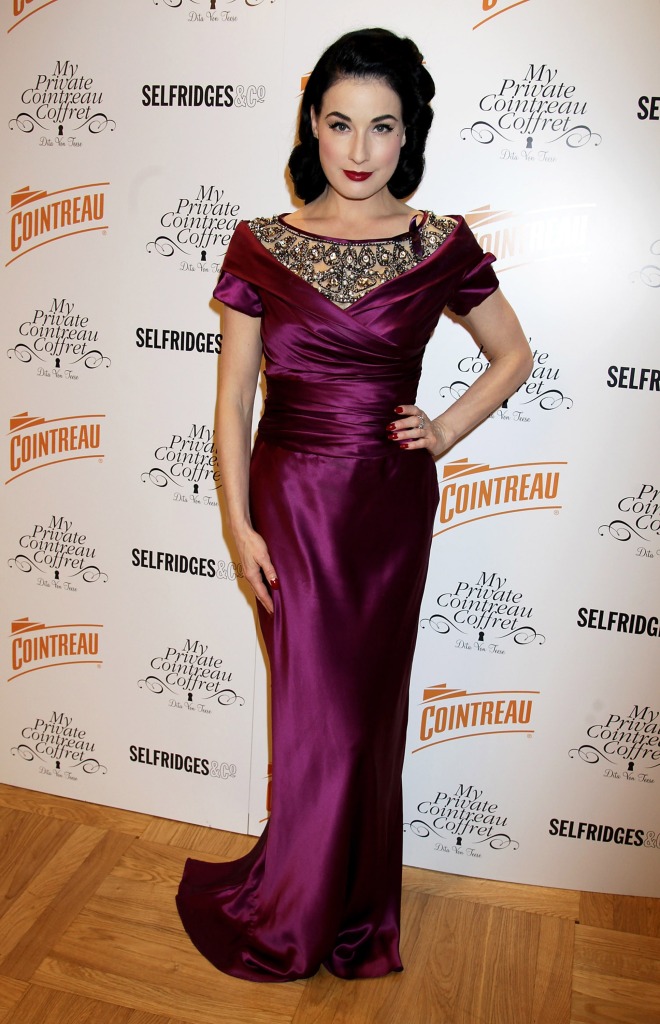 Someone should've pointed out that she had her hanger loop sticking out before taking this pic.
"My Private Cointreau Coffret" is available from Selfridges for £199.