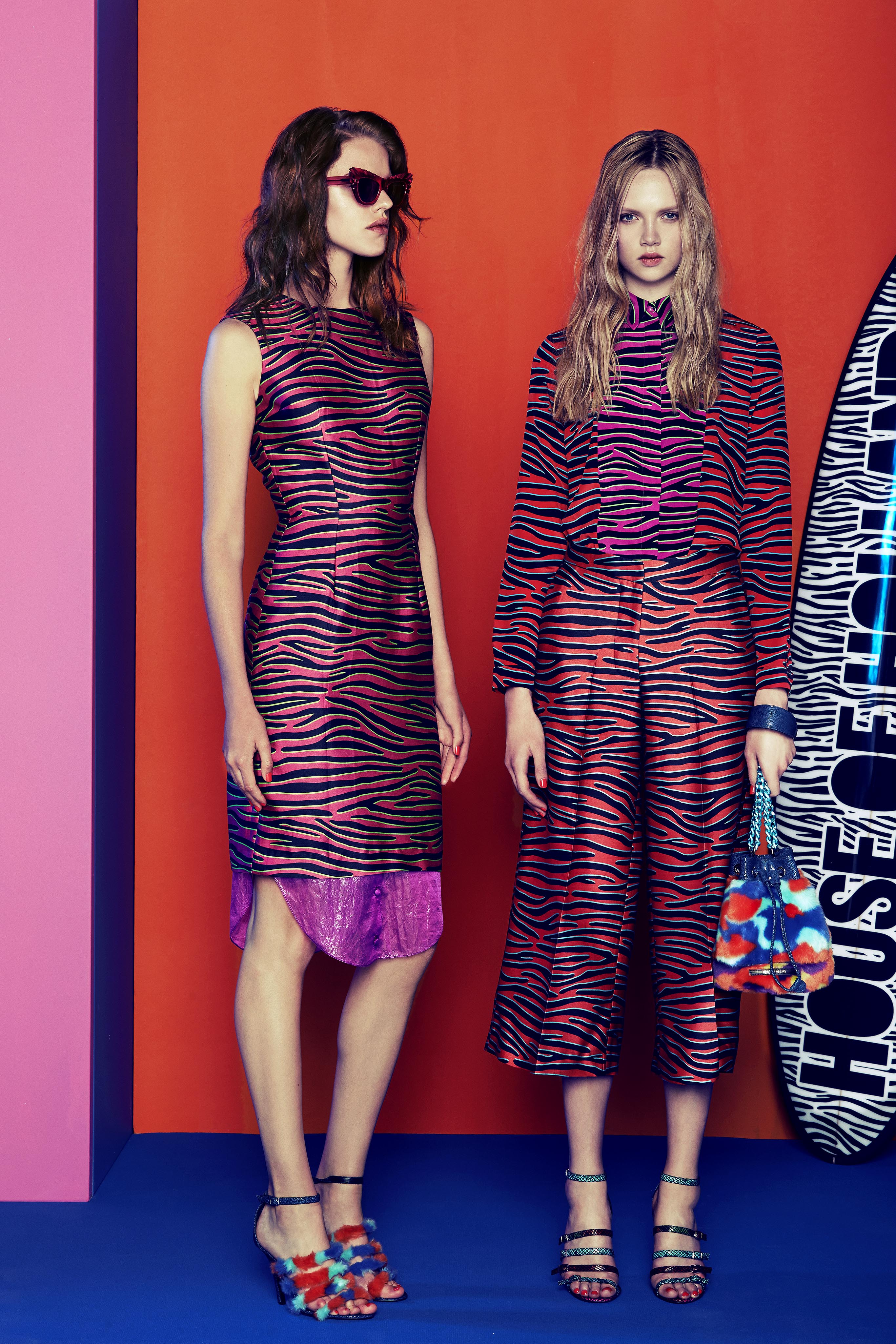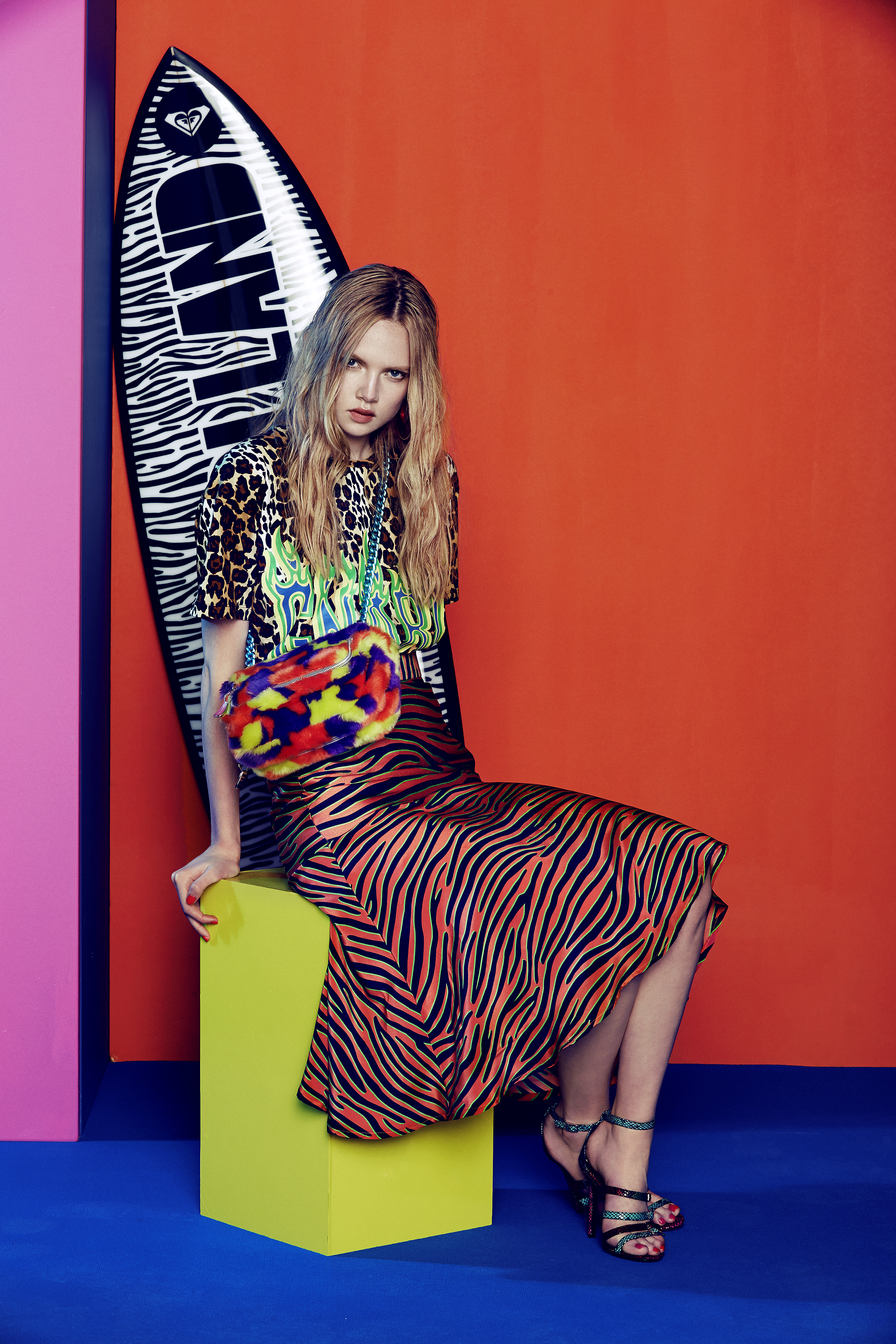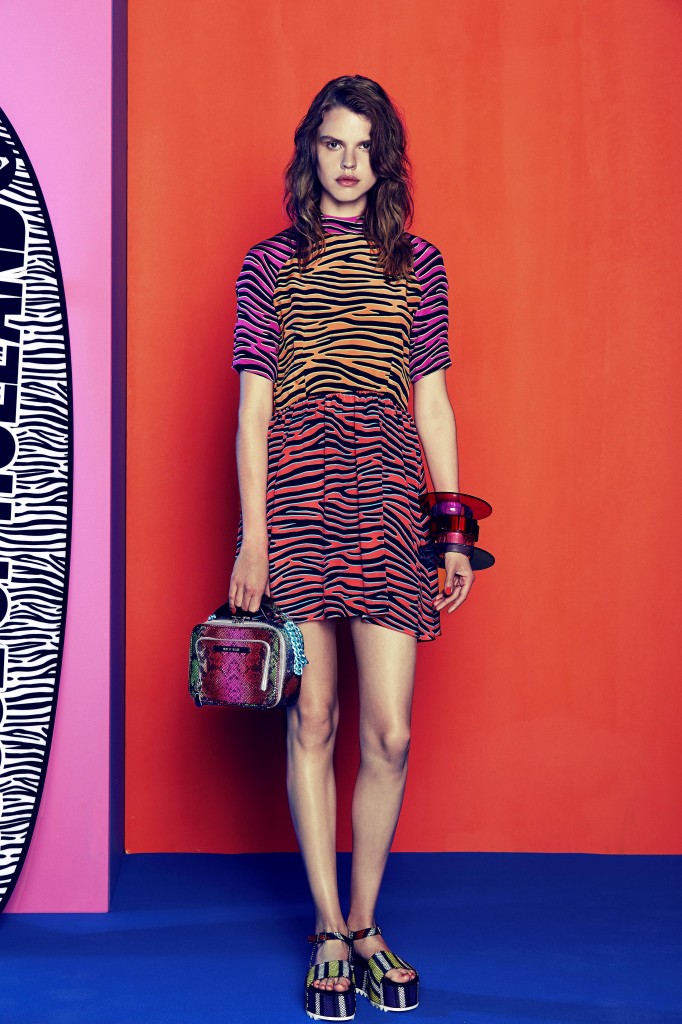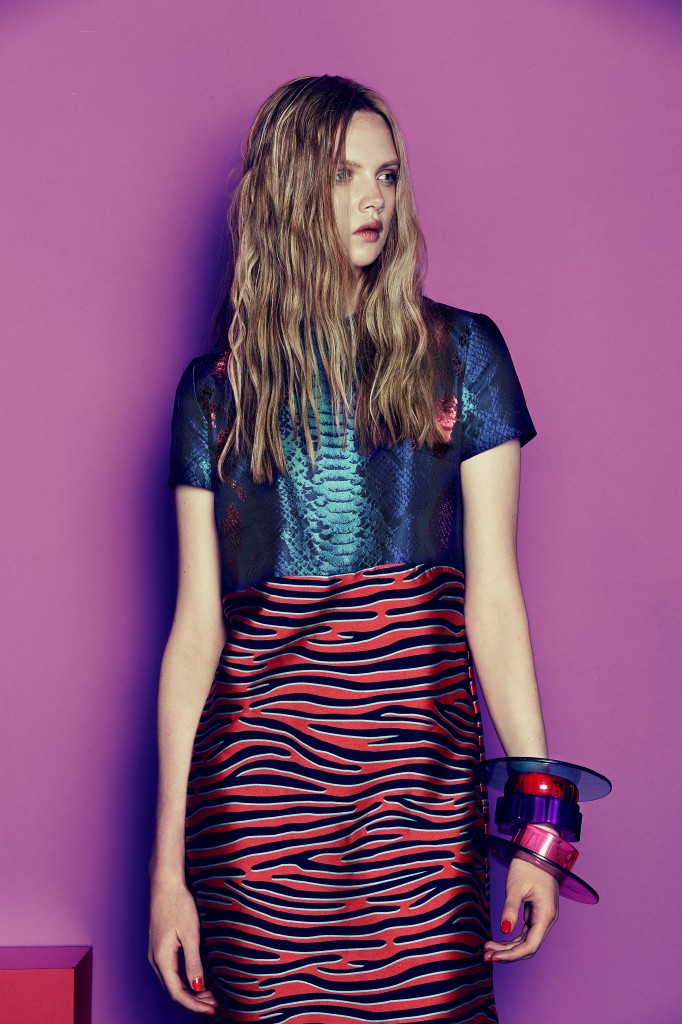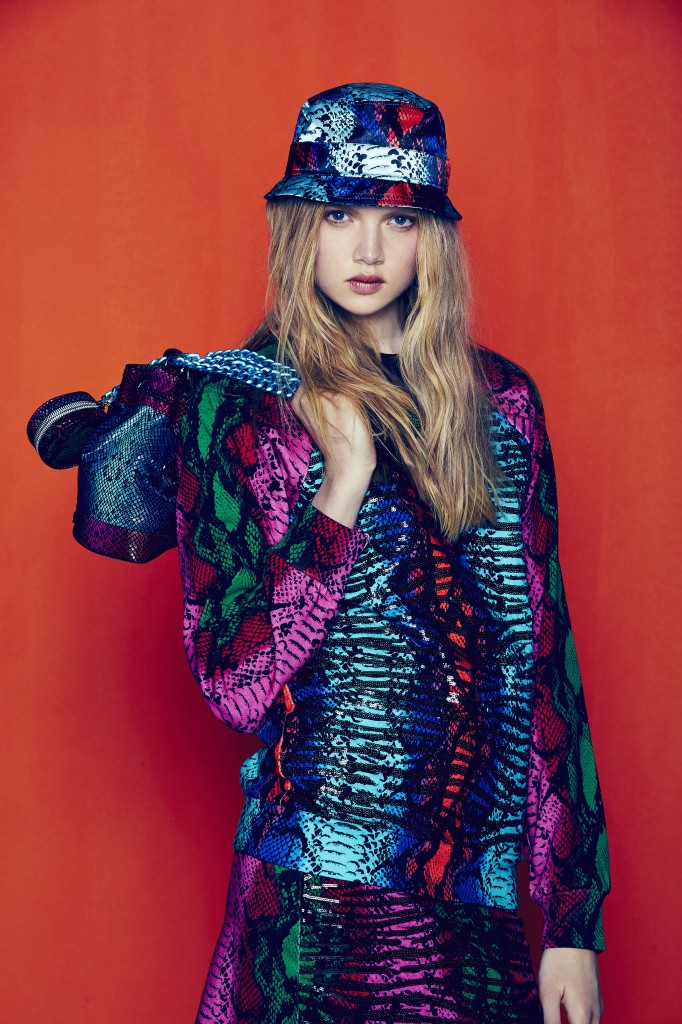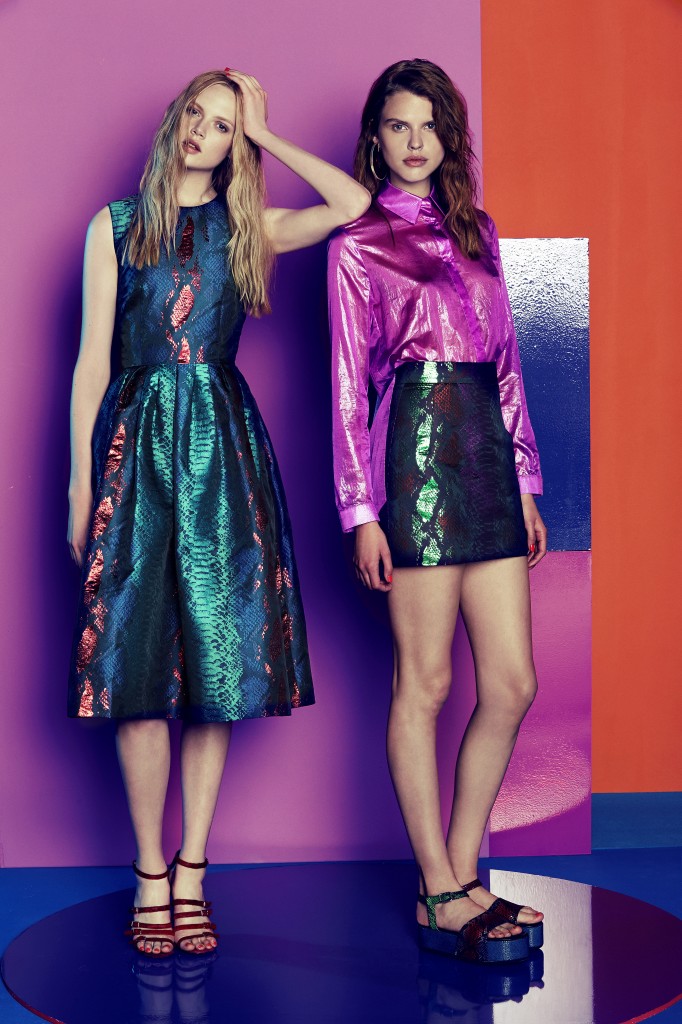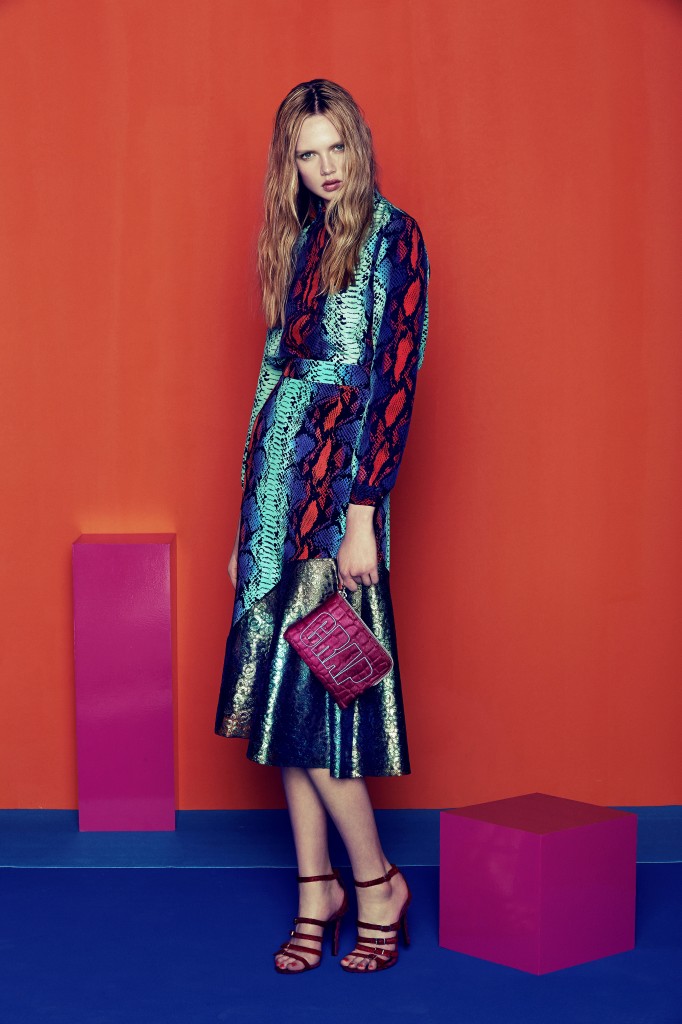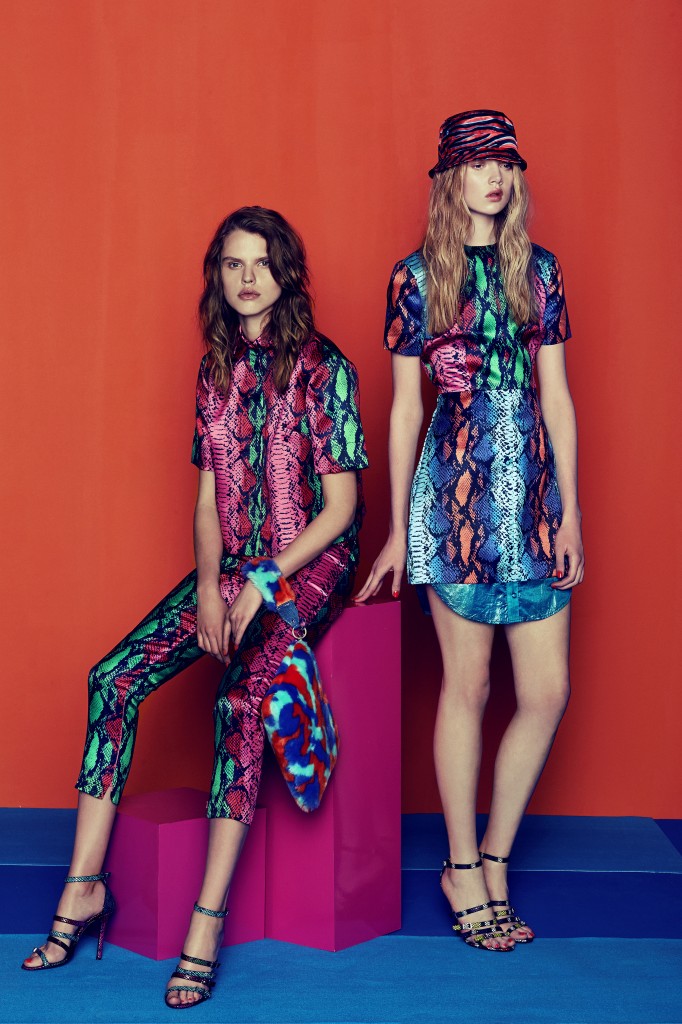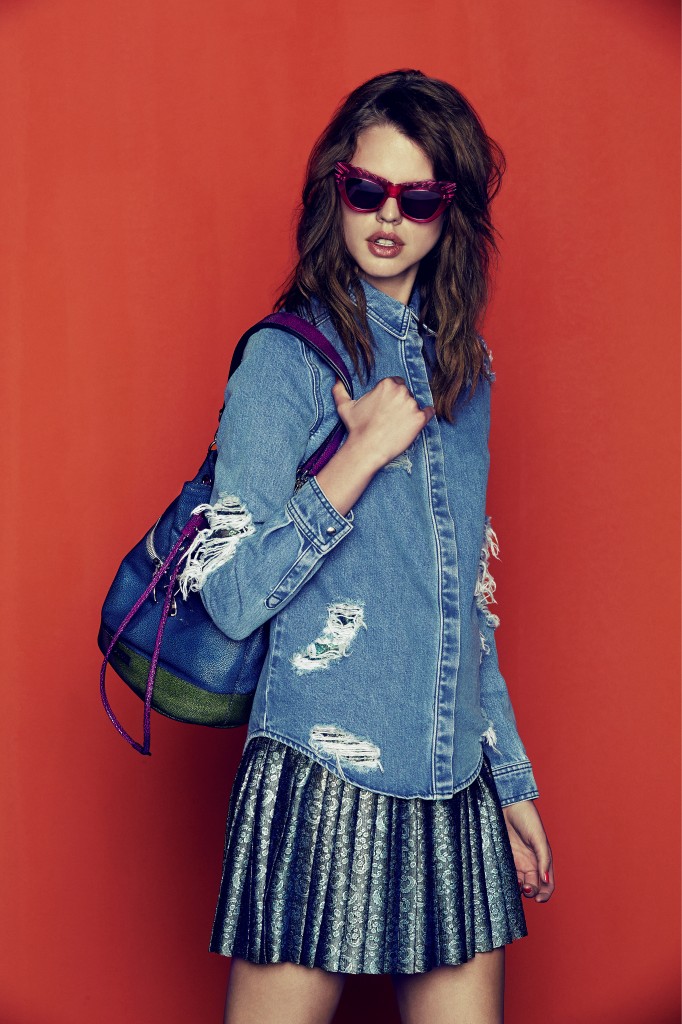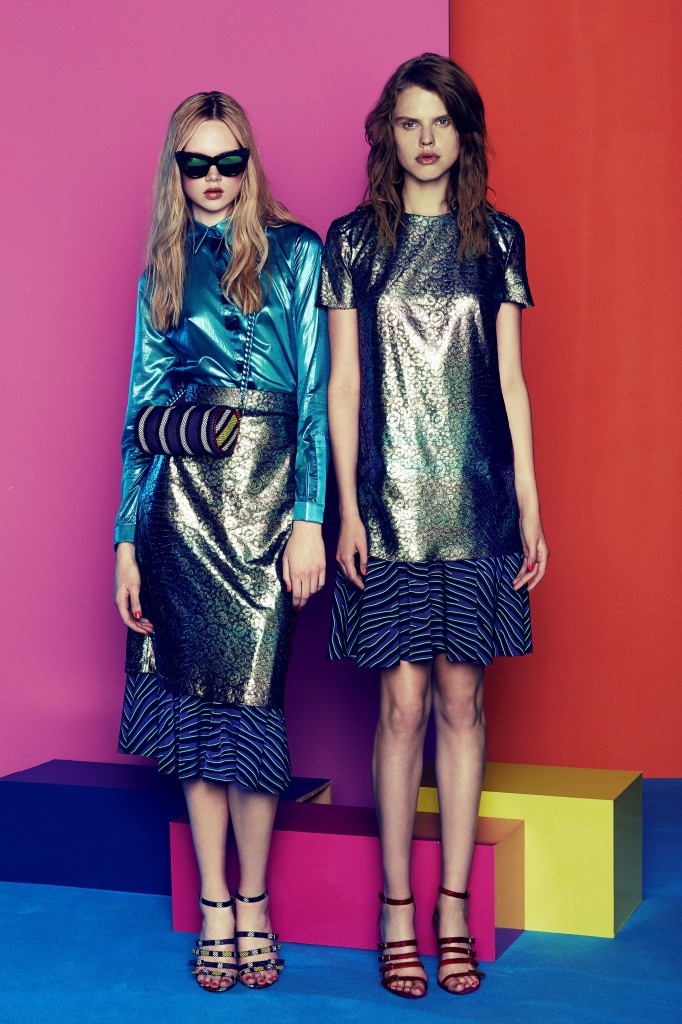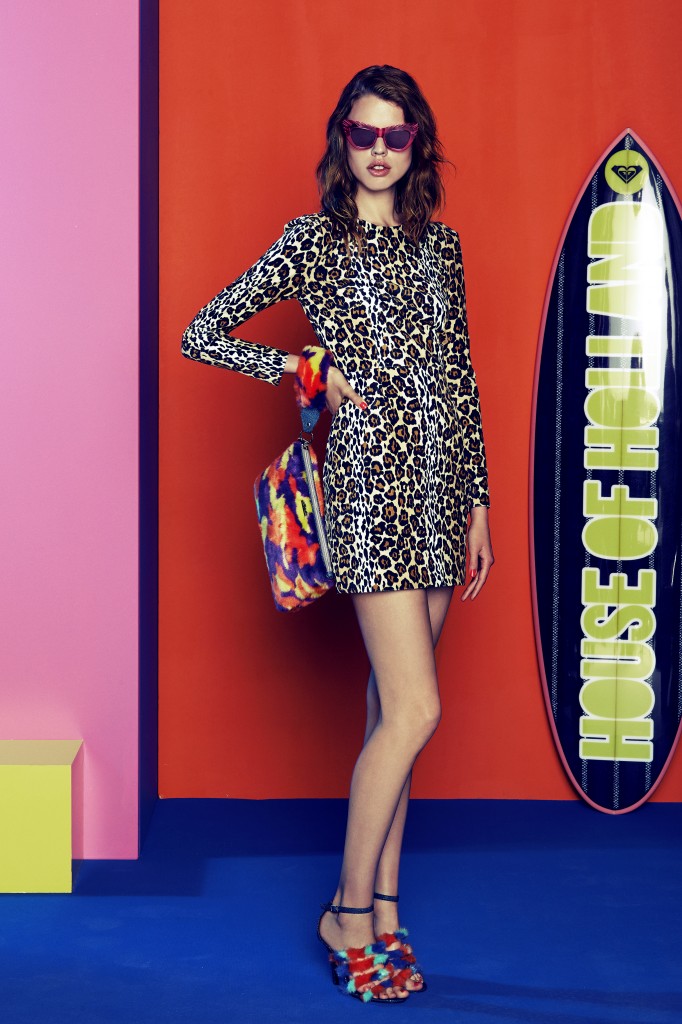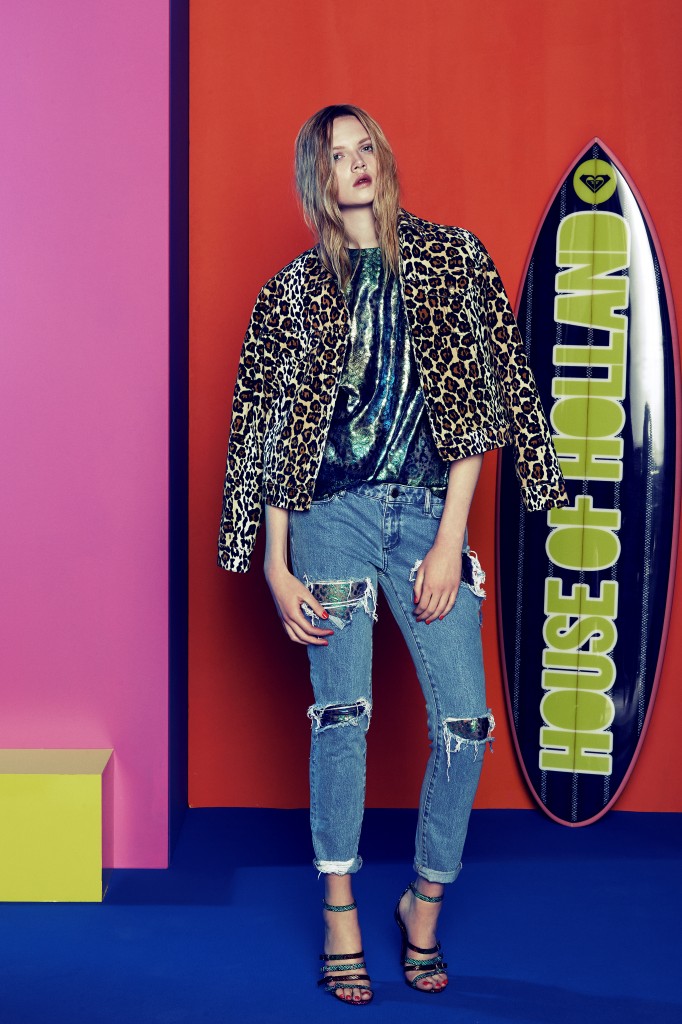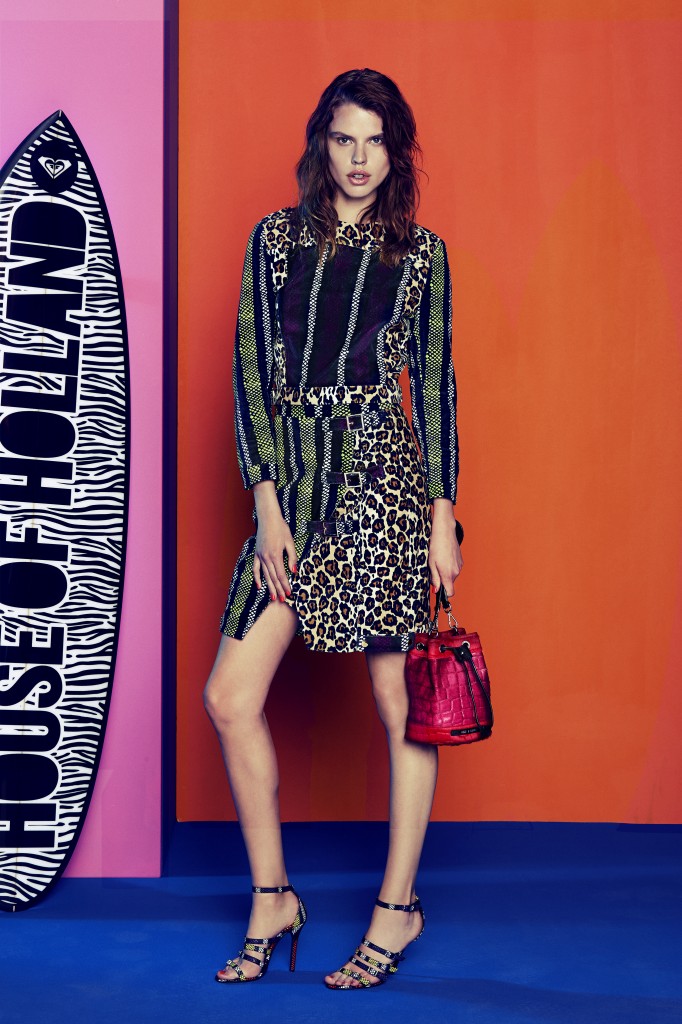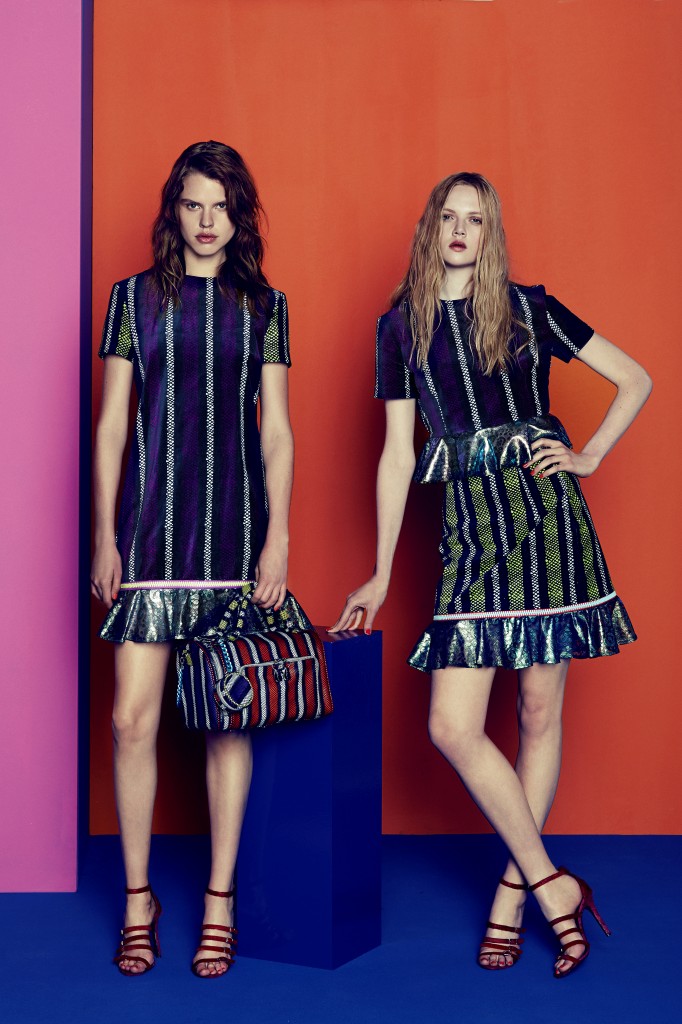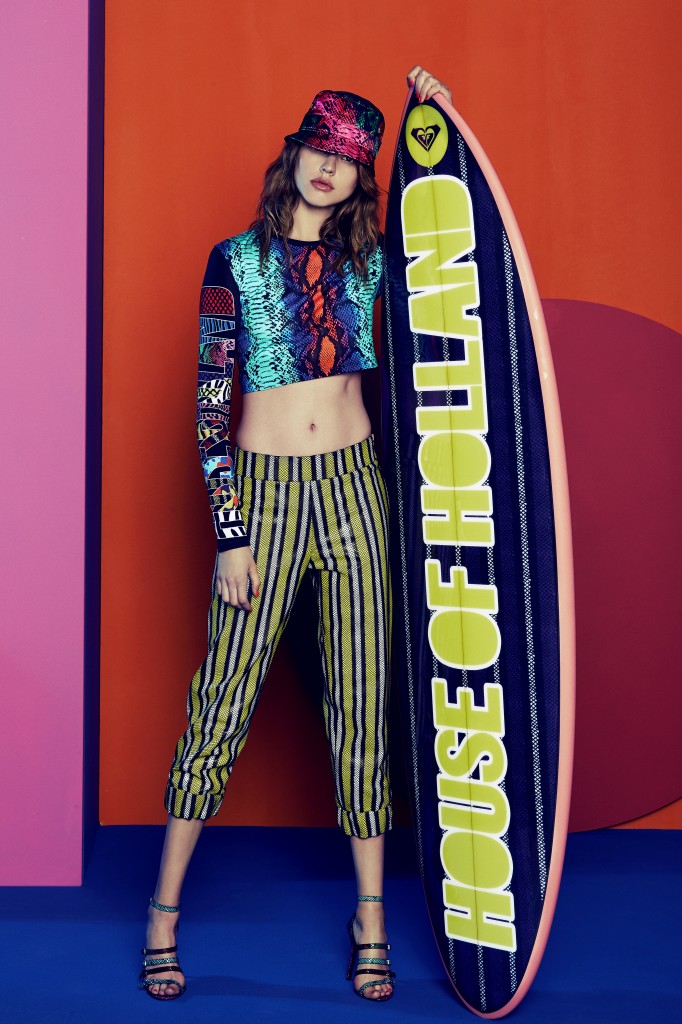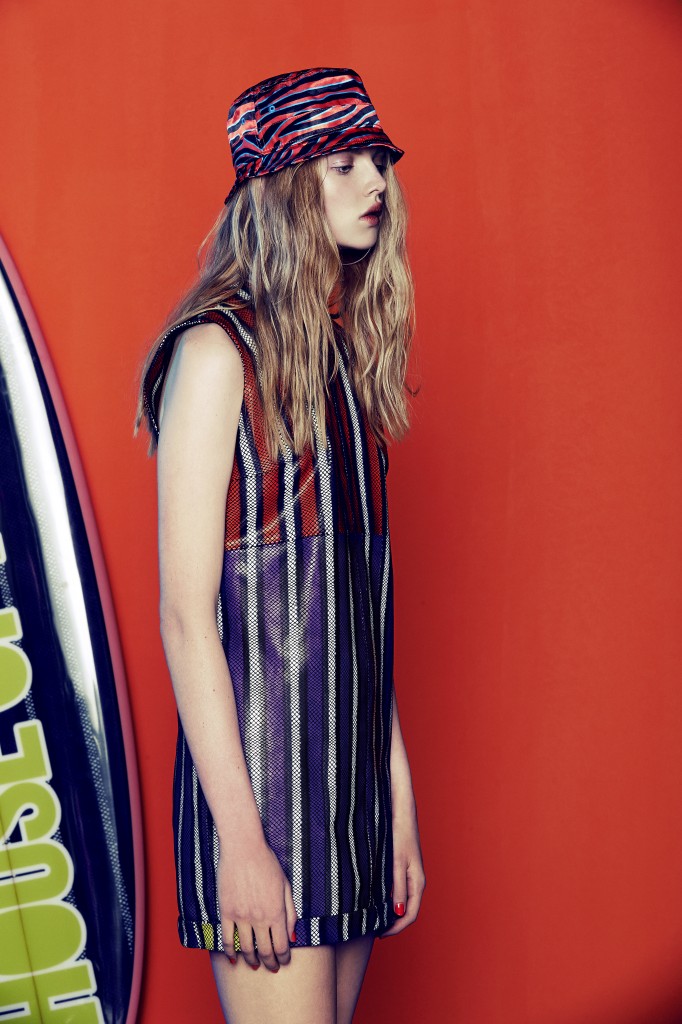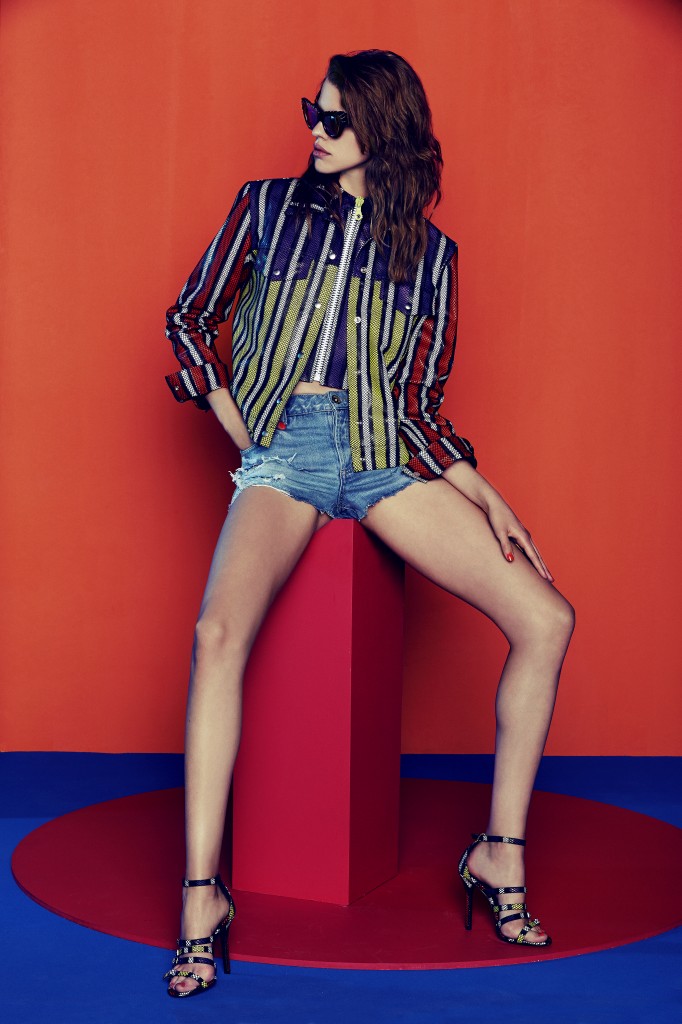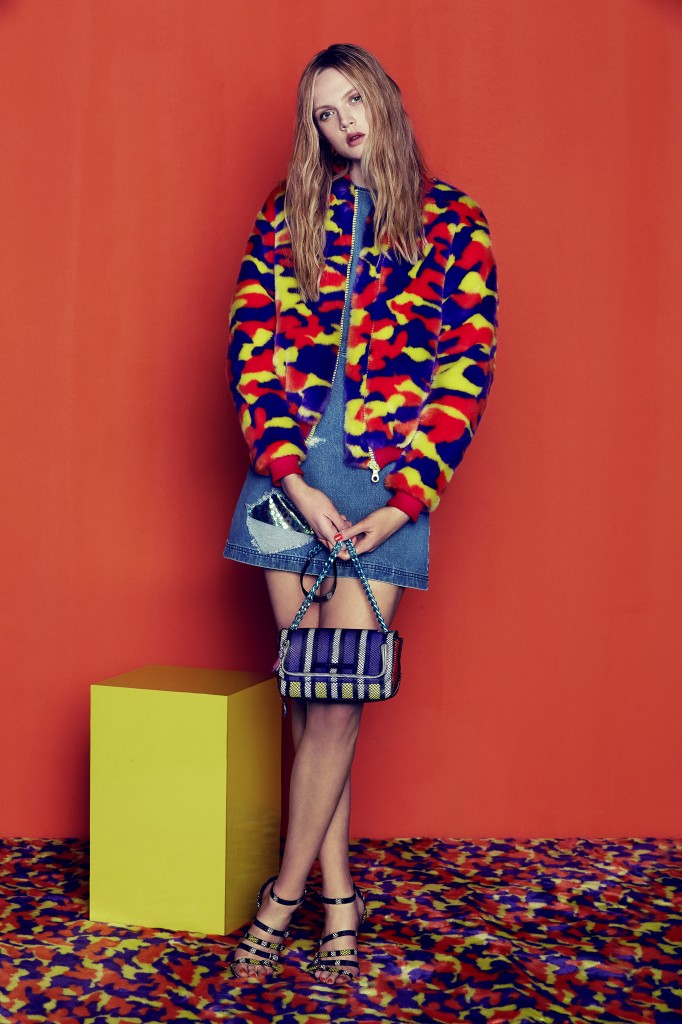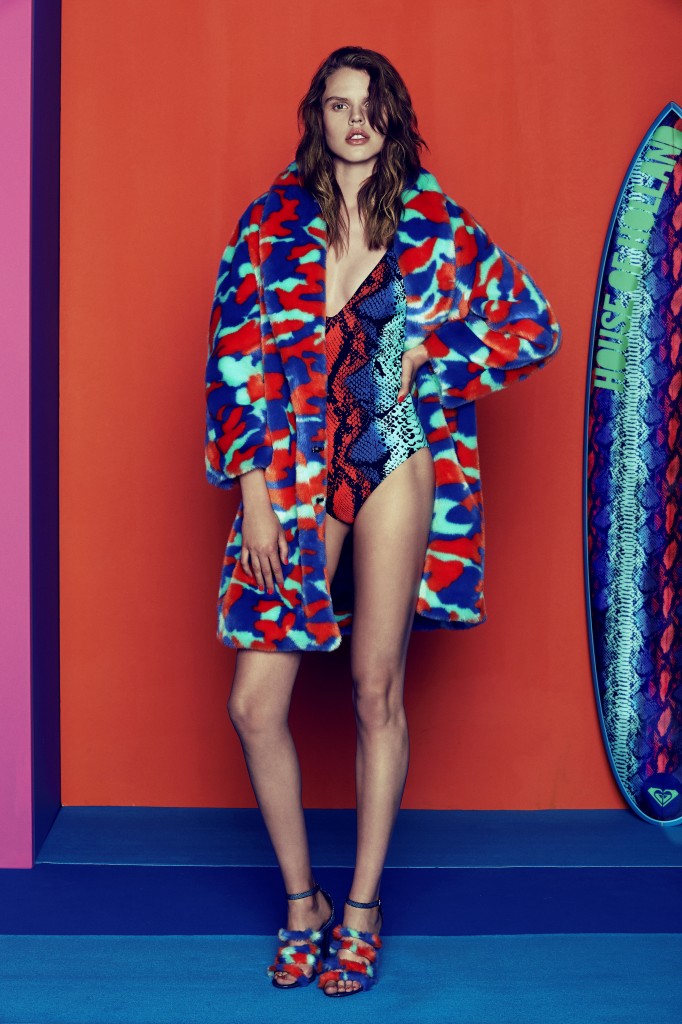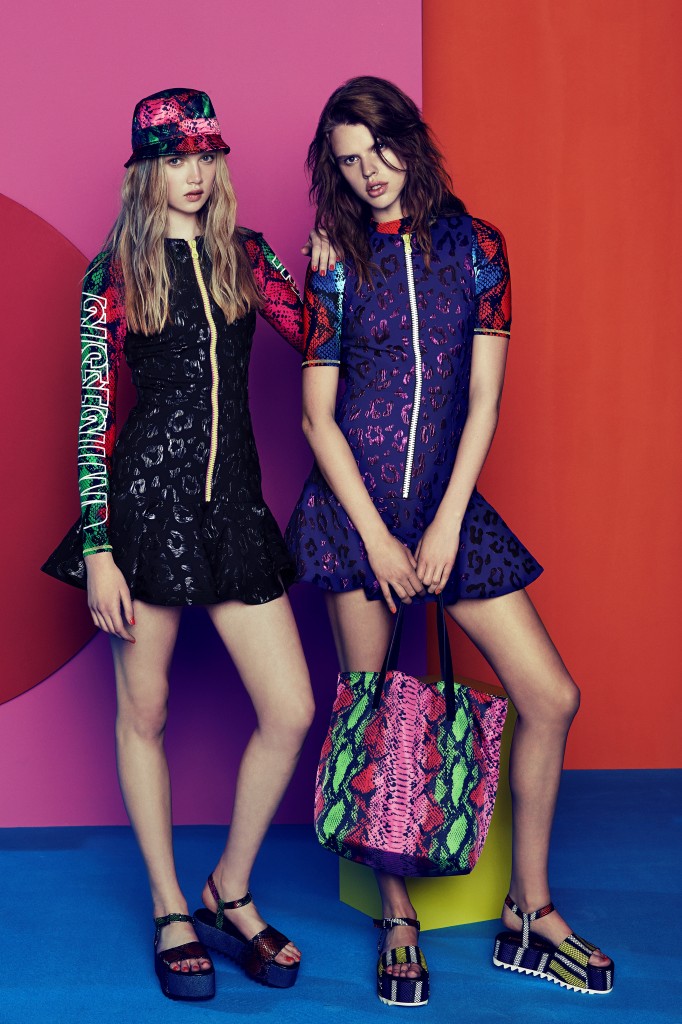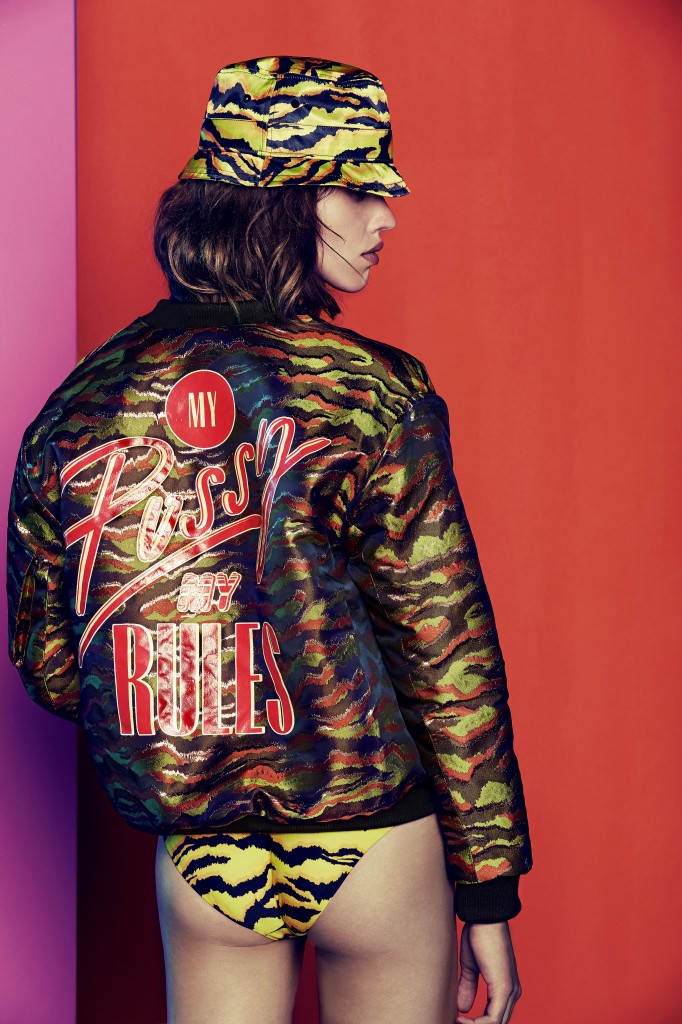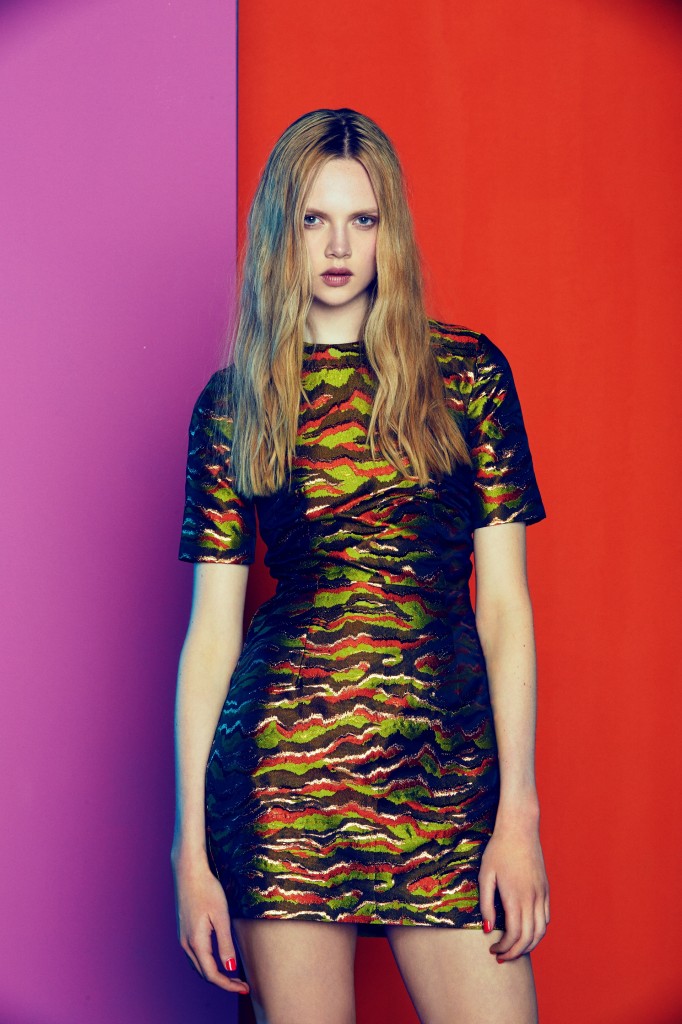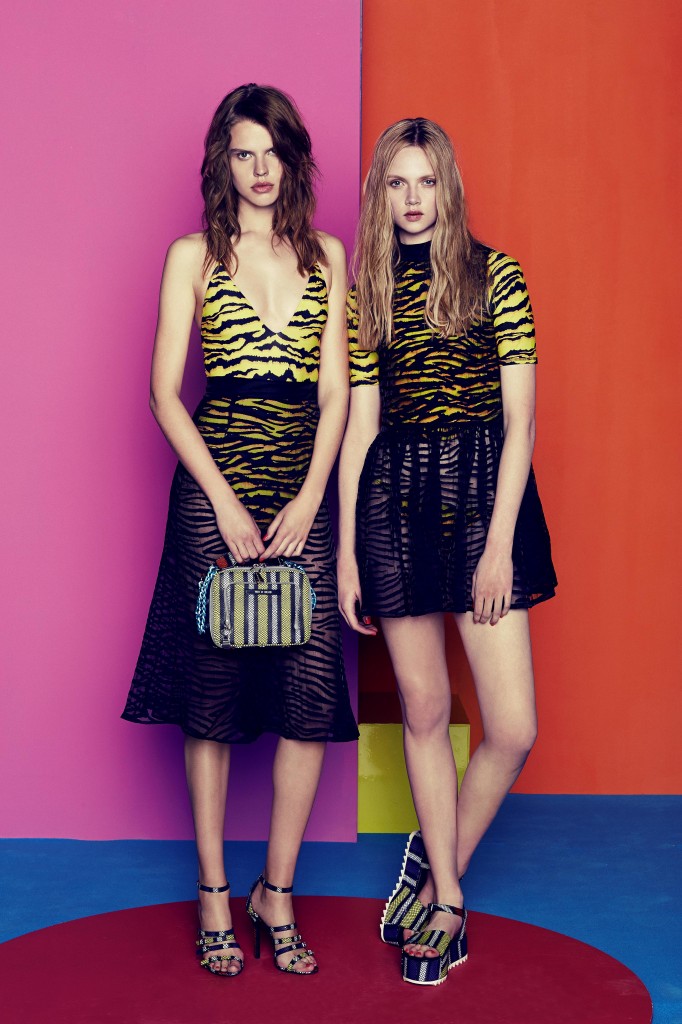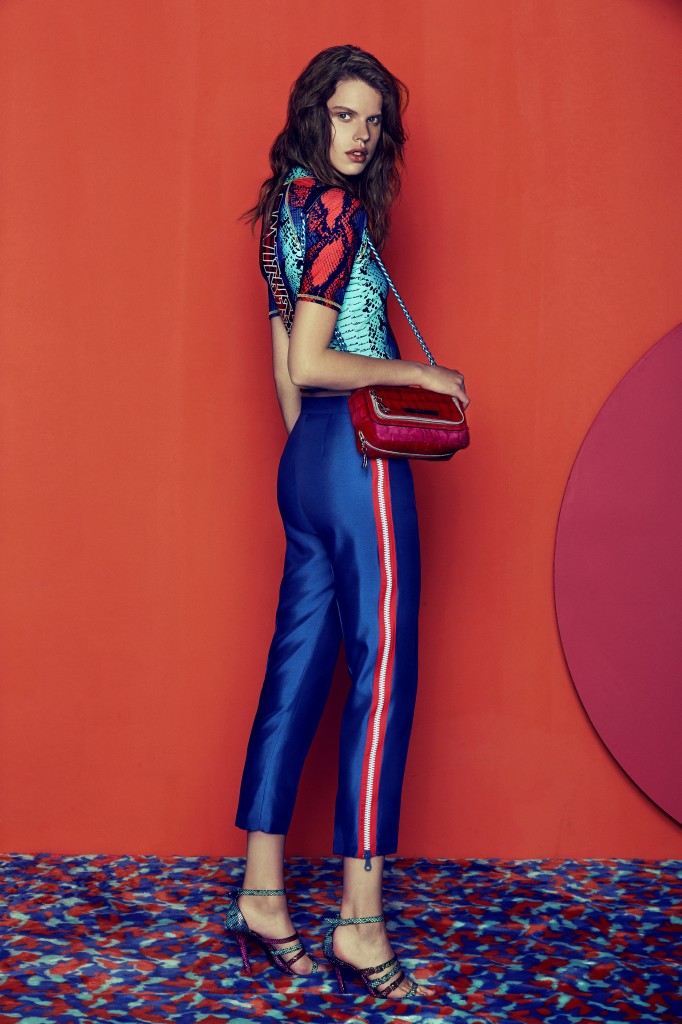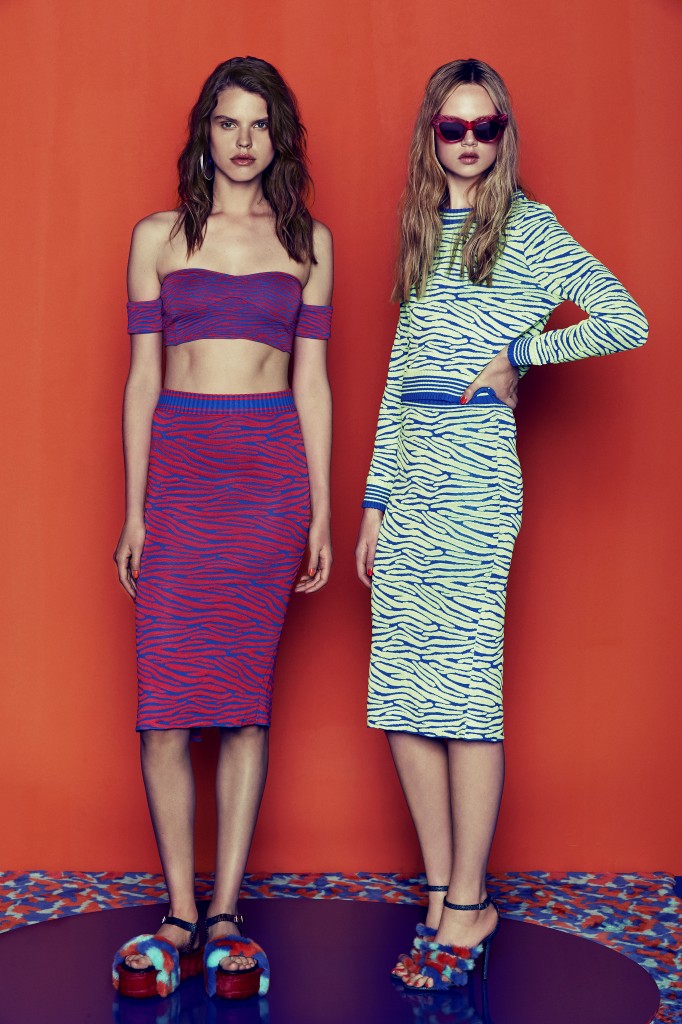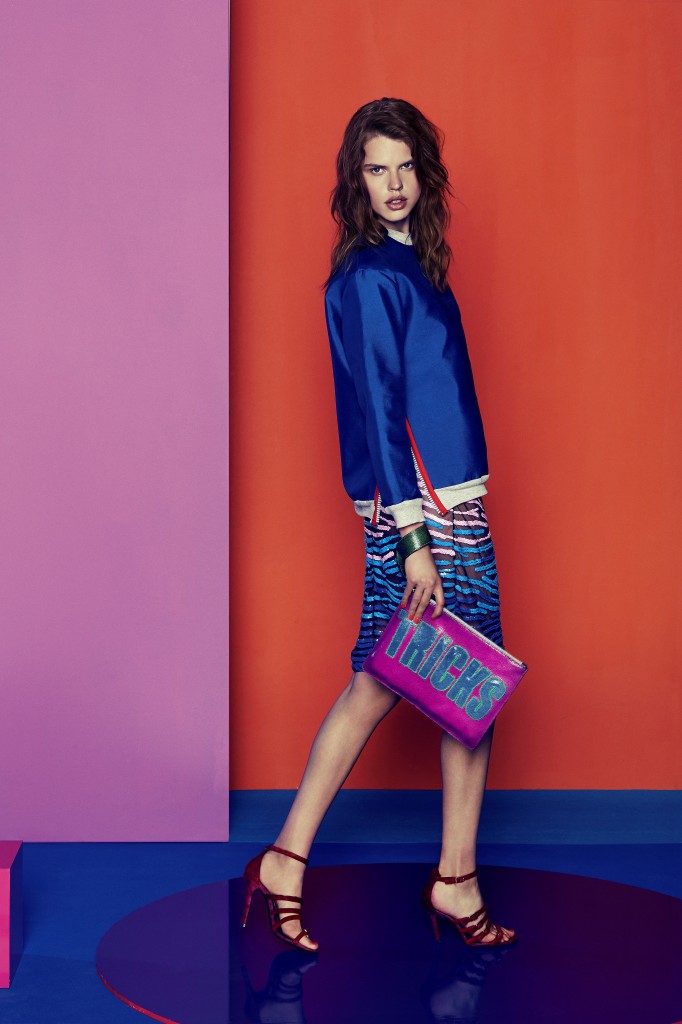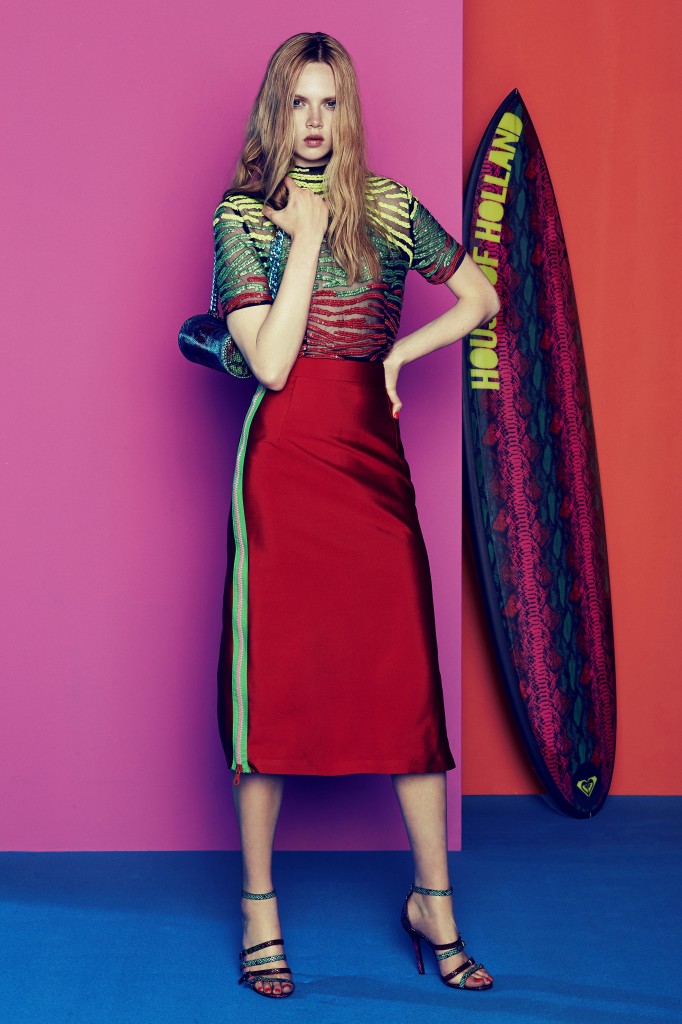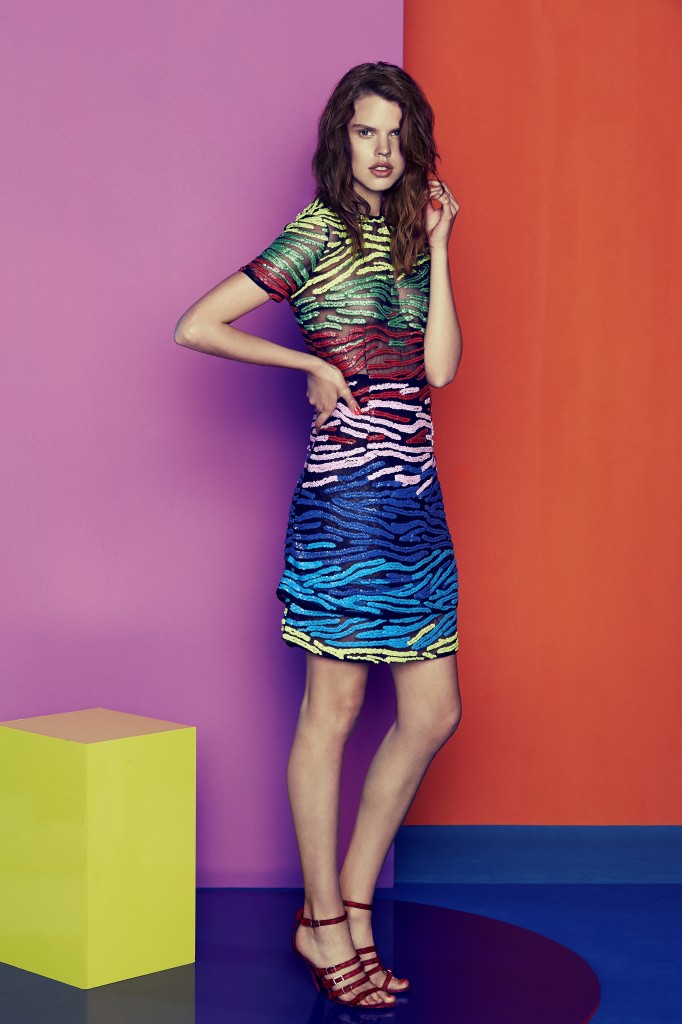 House of Holland Resort 2015 takes its lead from the beach bums, hotwires a campervan and heads to the coast. We are loving the strong, tropical palette with the eclectic assortment of animal prints. Zebra, python, tiger and leopard oh my!!!
The printed co-ords are everything! Who doesn't want that torn denim shirt, and that "My Pussy, My Rules" bomber jacket. Oh and yes, one of the printed Roxy collab surfboards please!
Watch the House of Holland Resort 2015 Surf 'N' Turf video below.