Not only did Ms. Jones steal the show, she stole the whole Lovebox weekend! At 62 she has a body to die for and she knows what to do with it. She came out to "Nightclubbing" a hit from 1981 in a black Philip Treacy mask.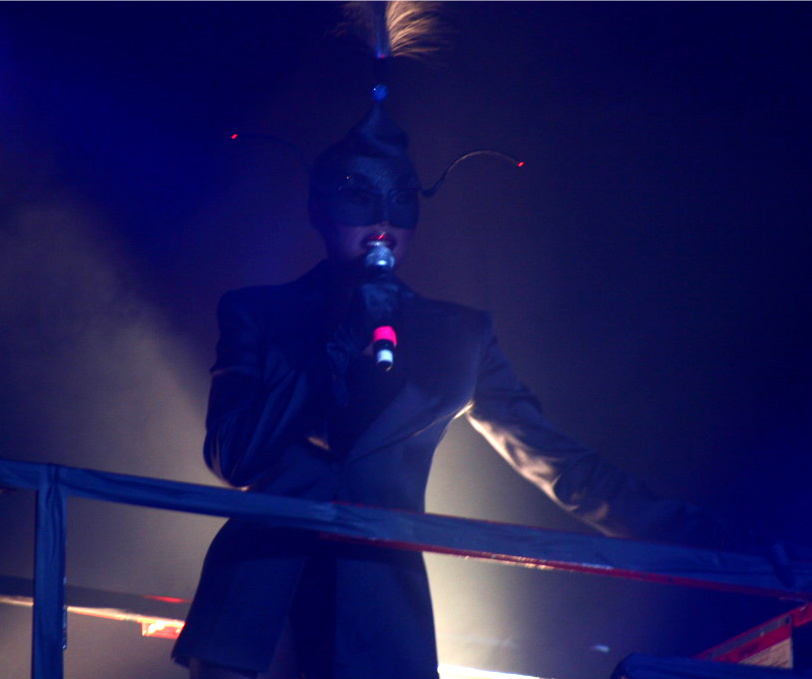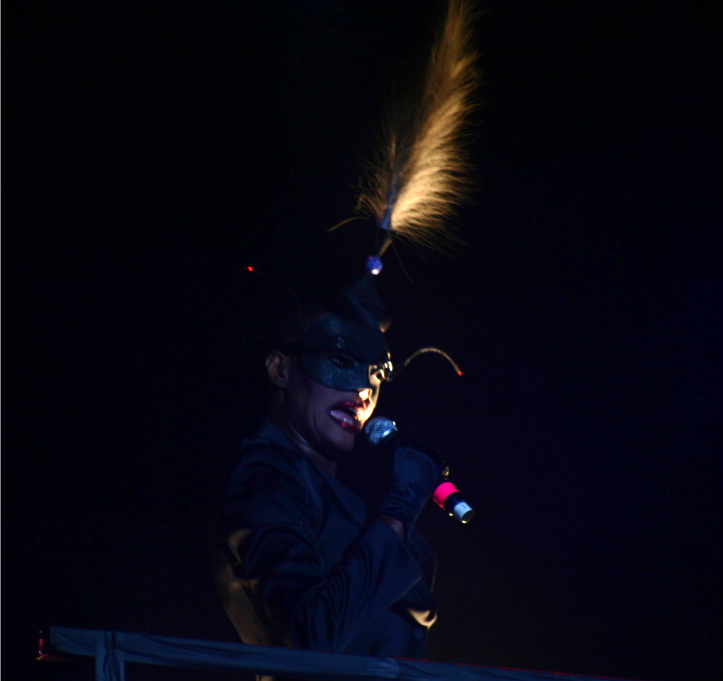 Every song required a different hat and sometimes jacket…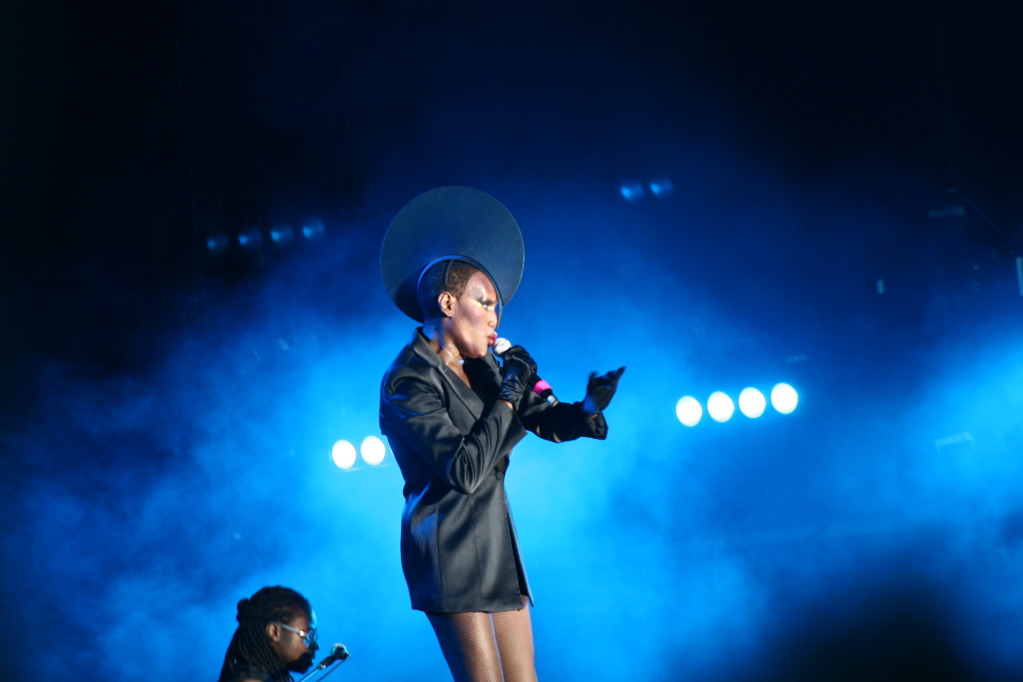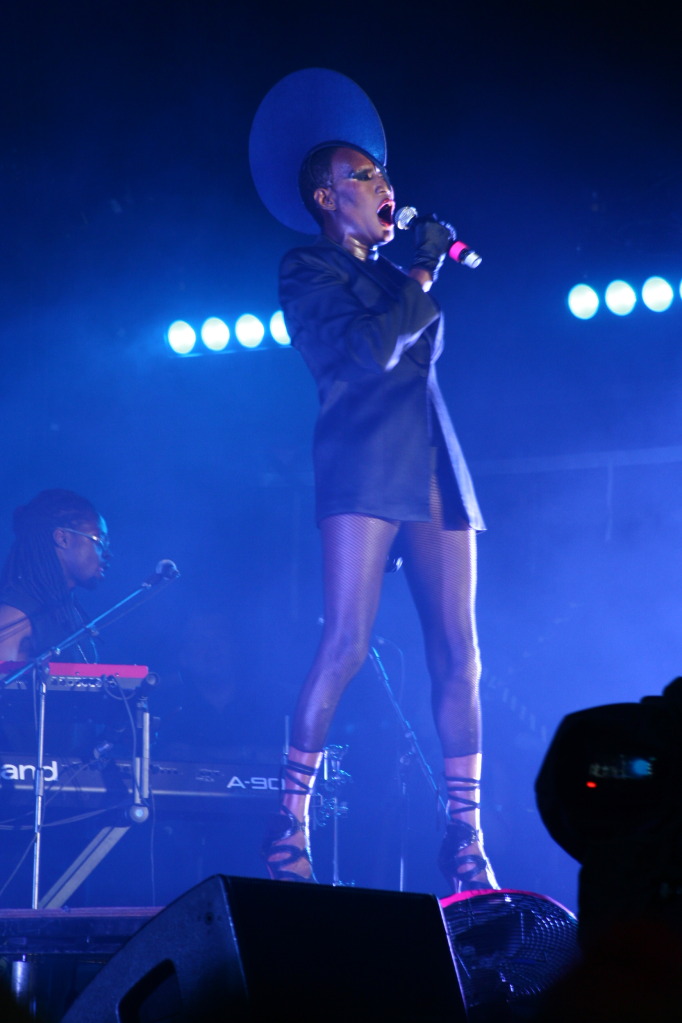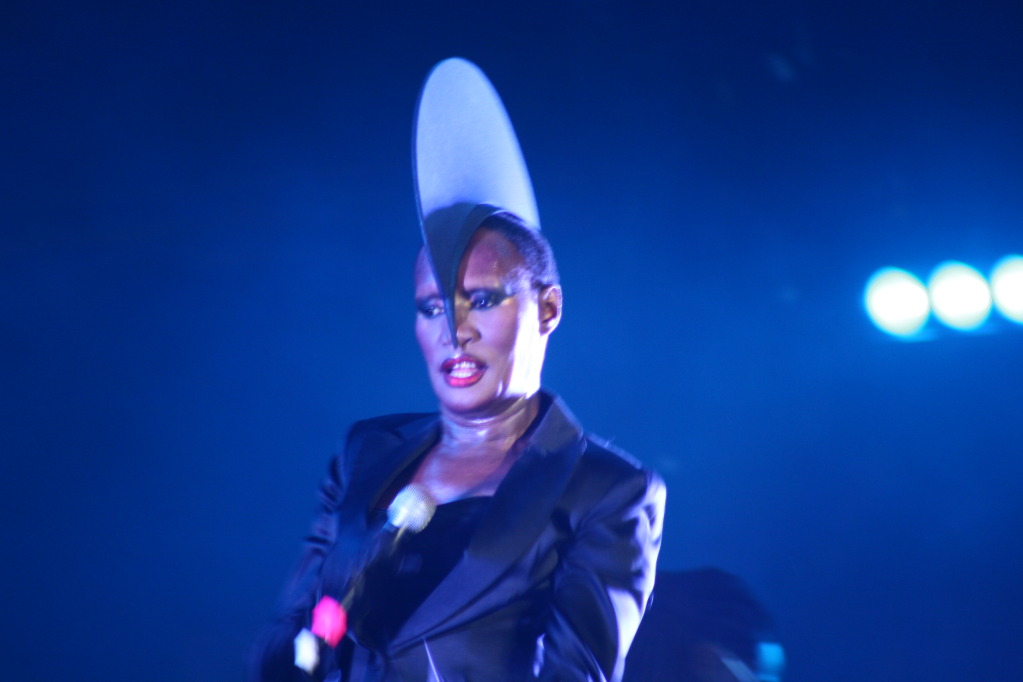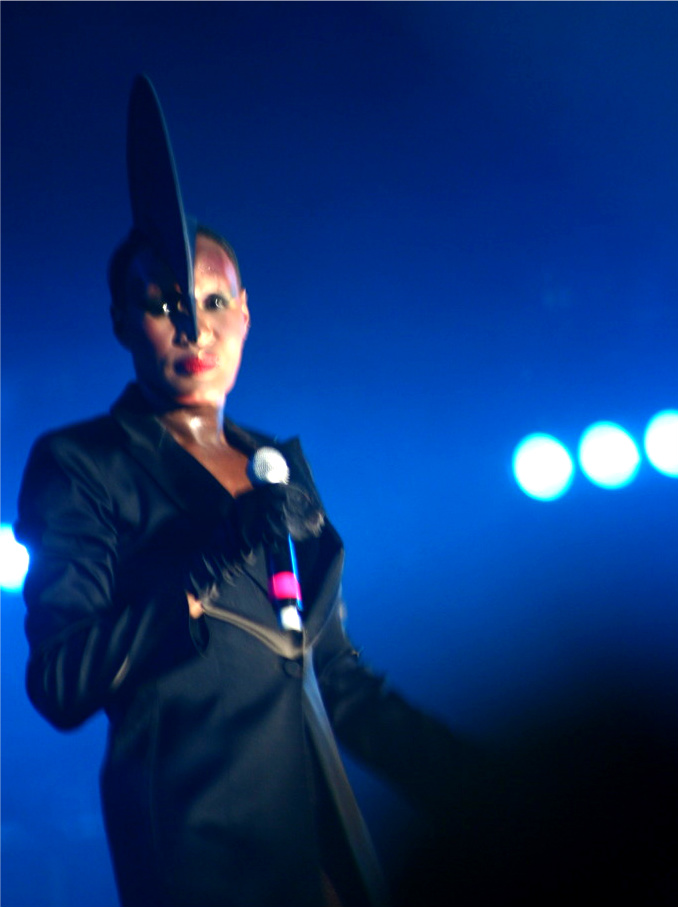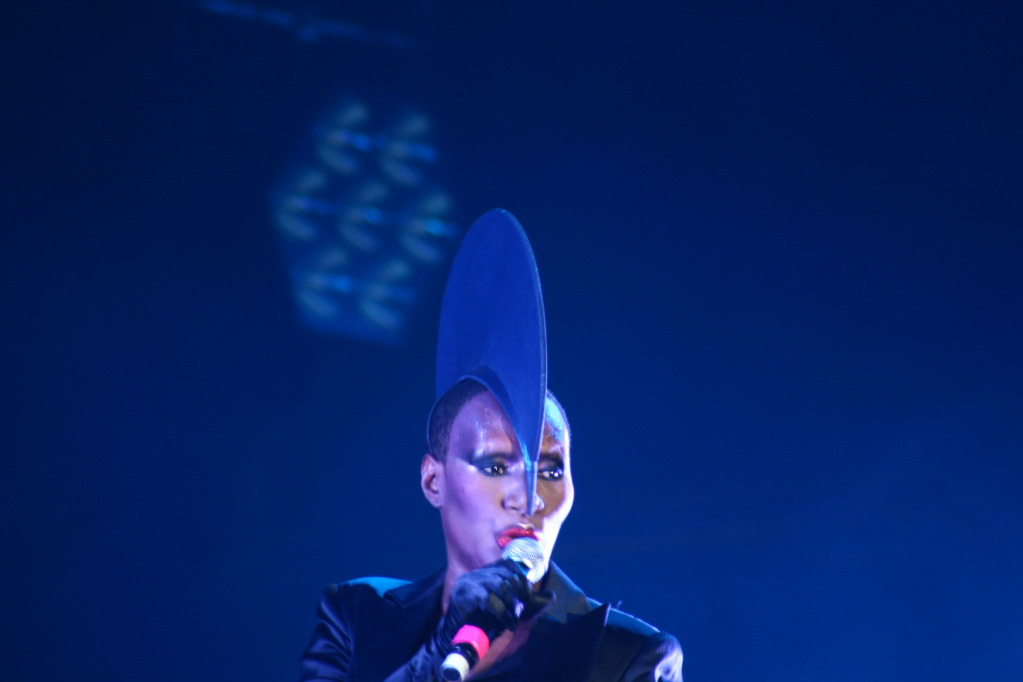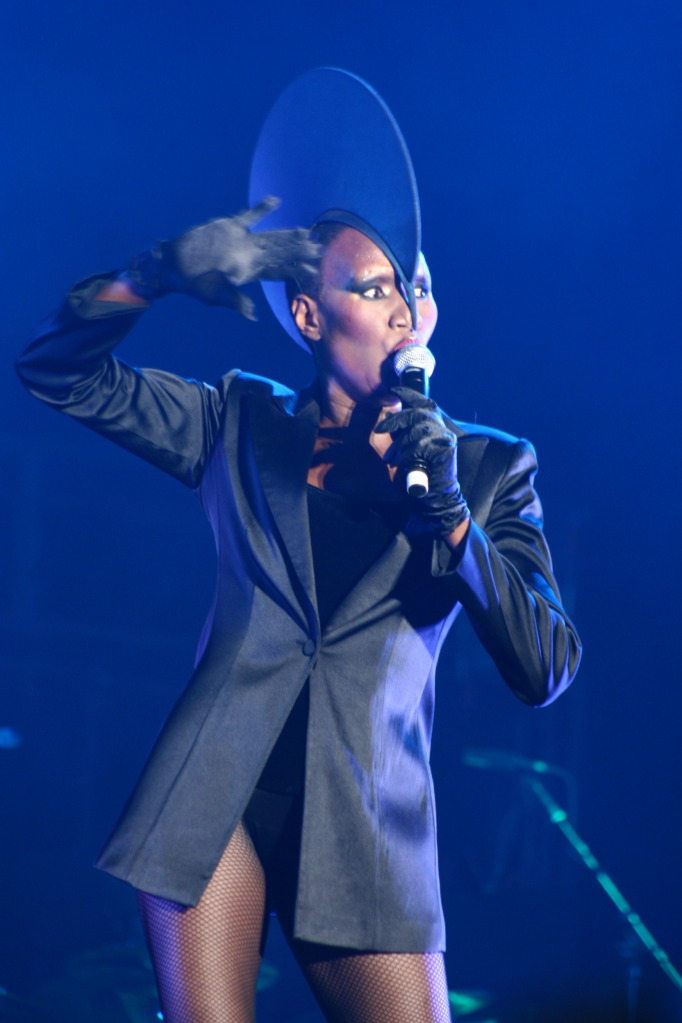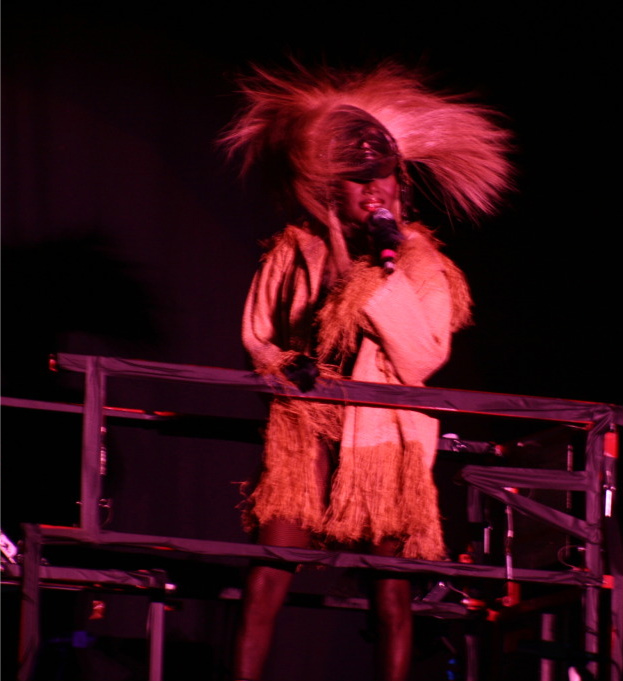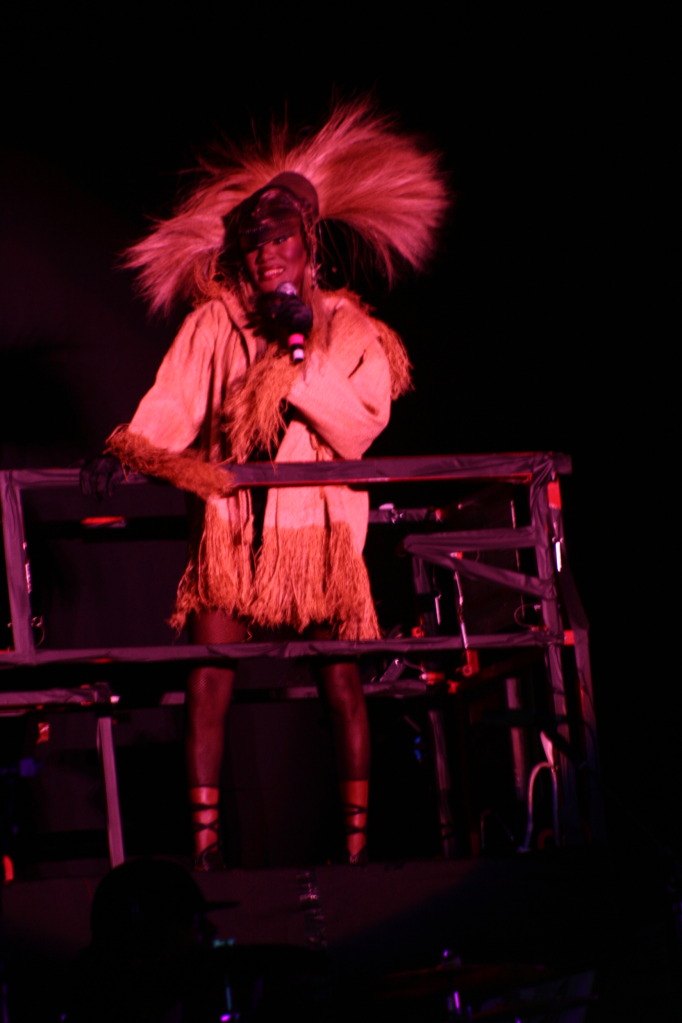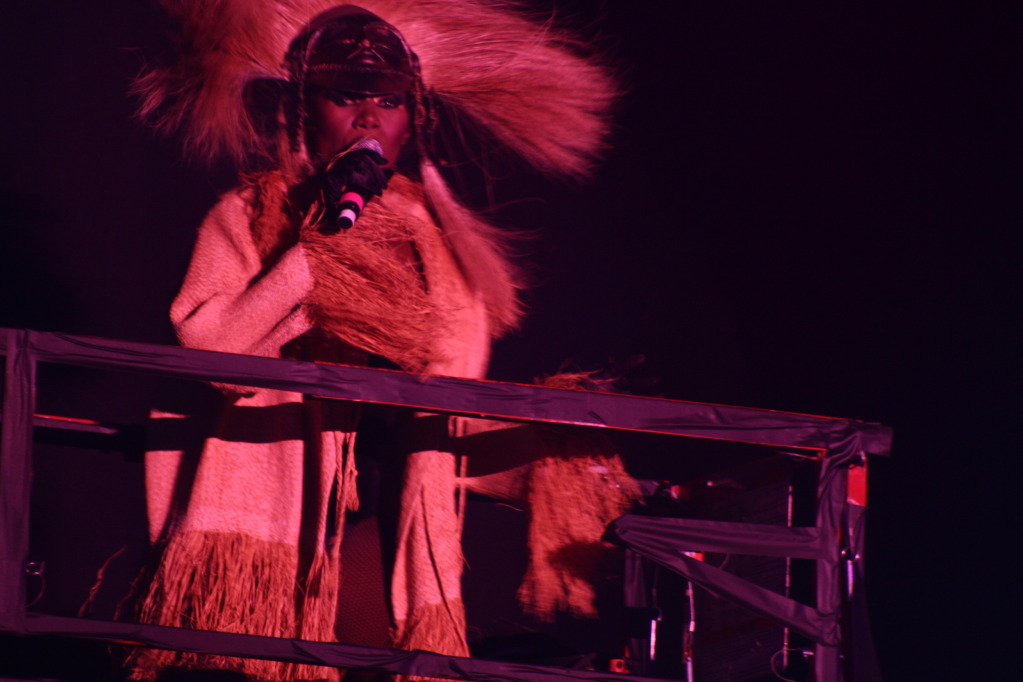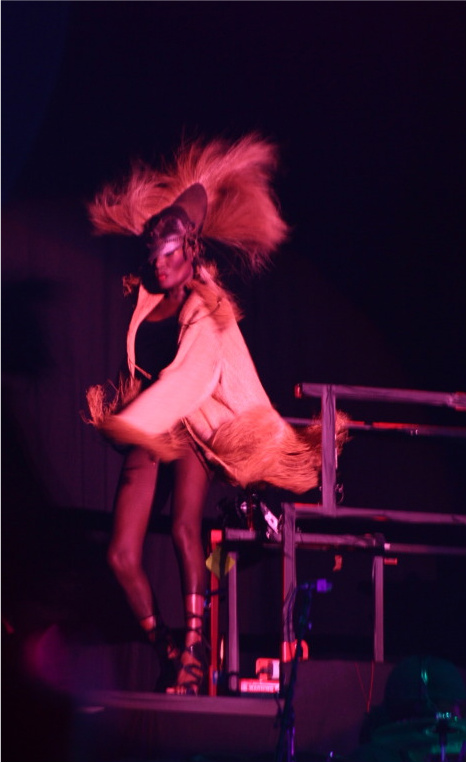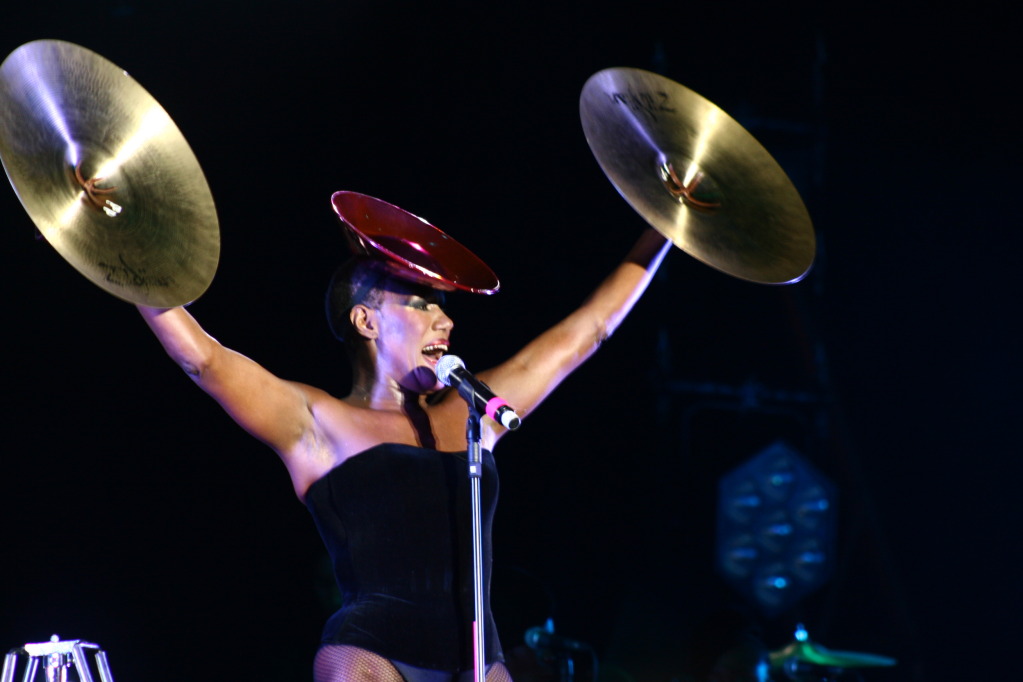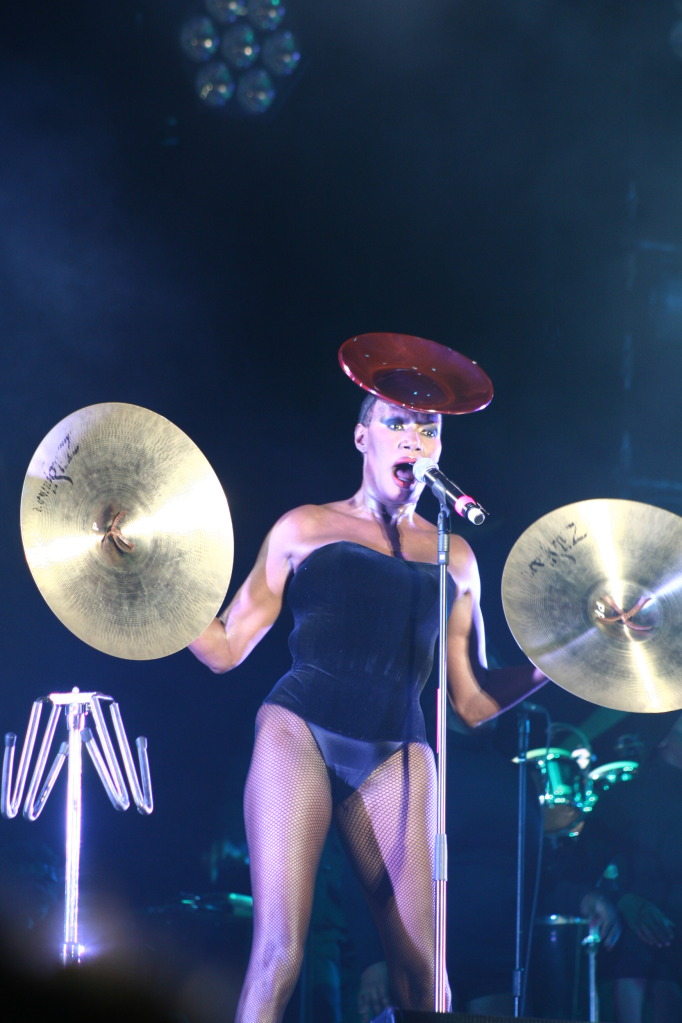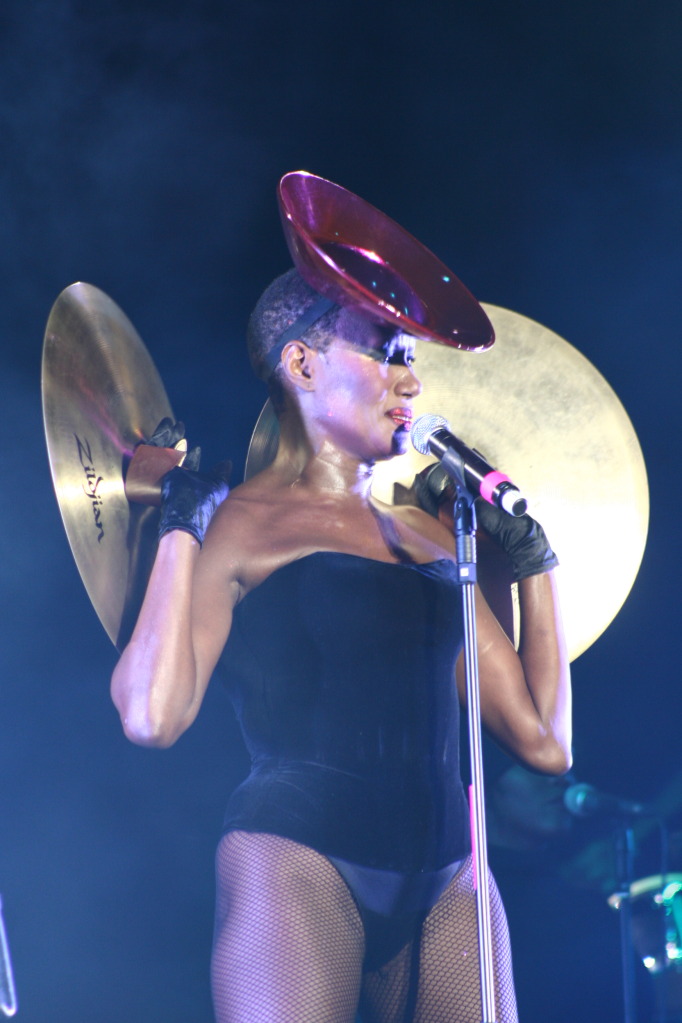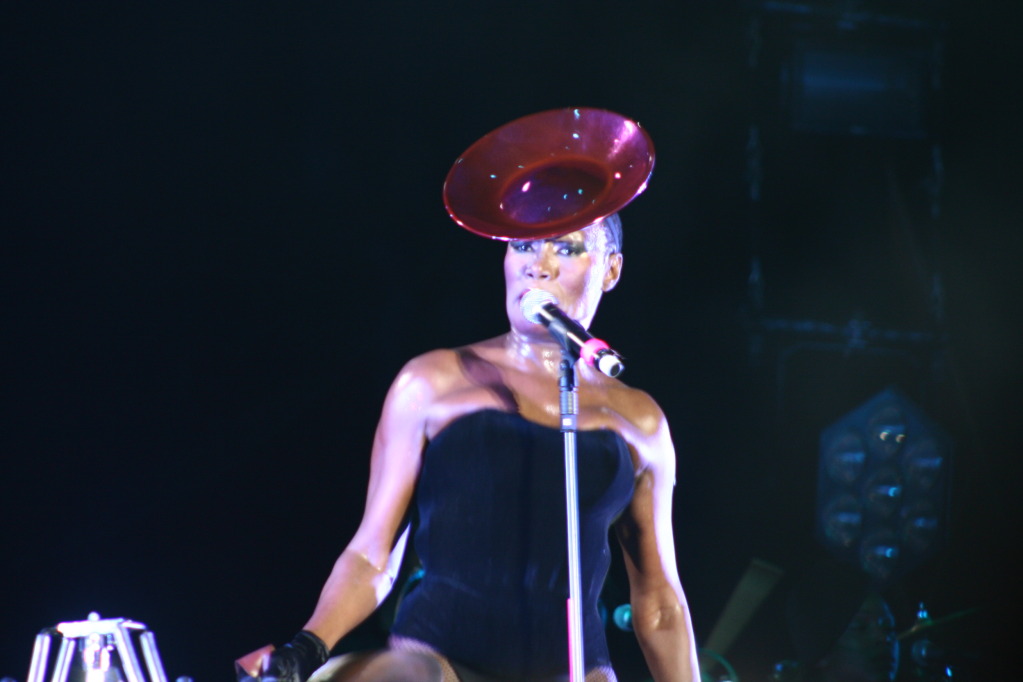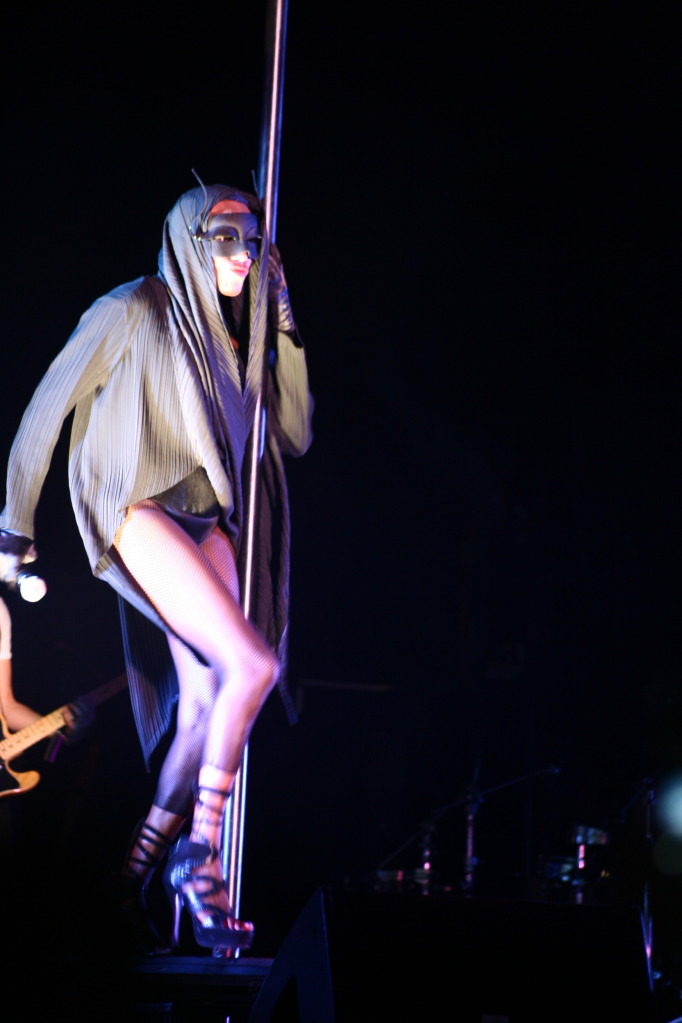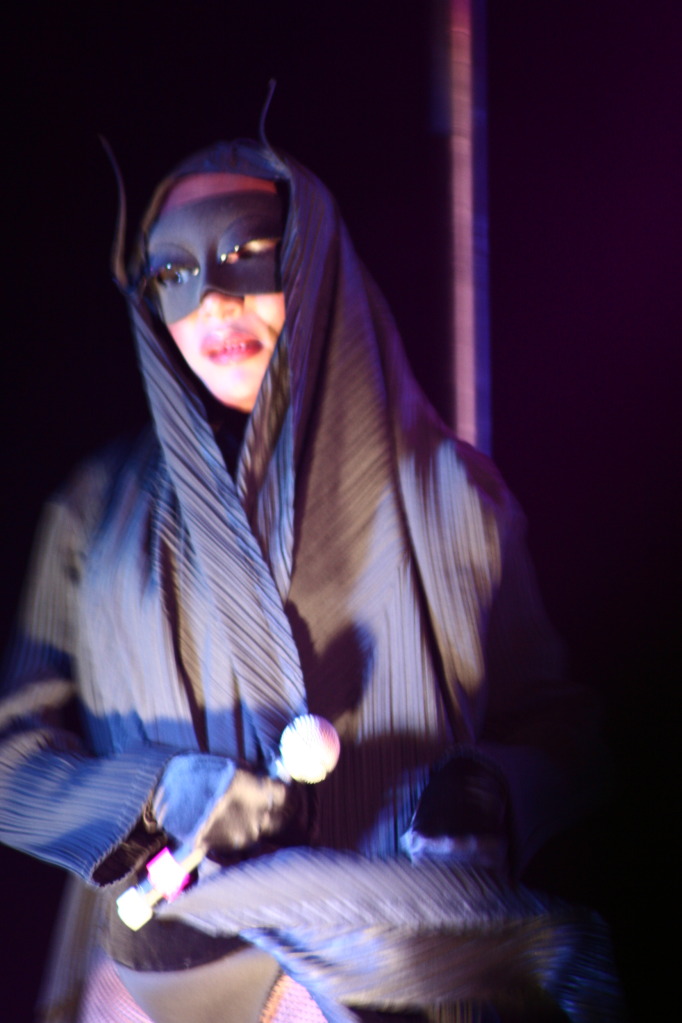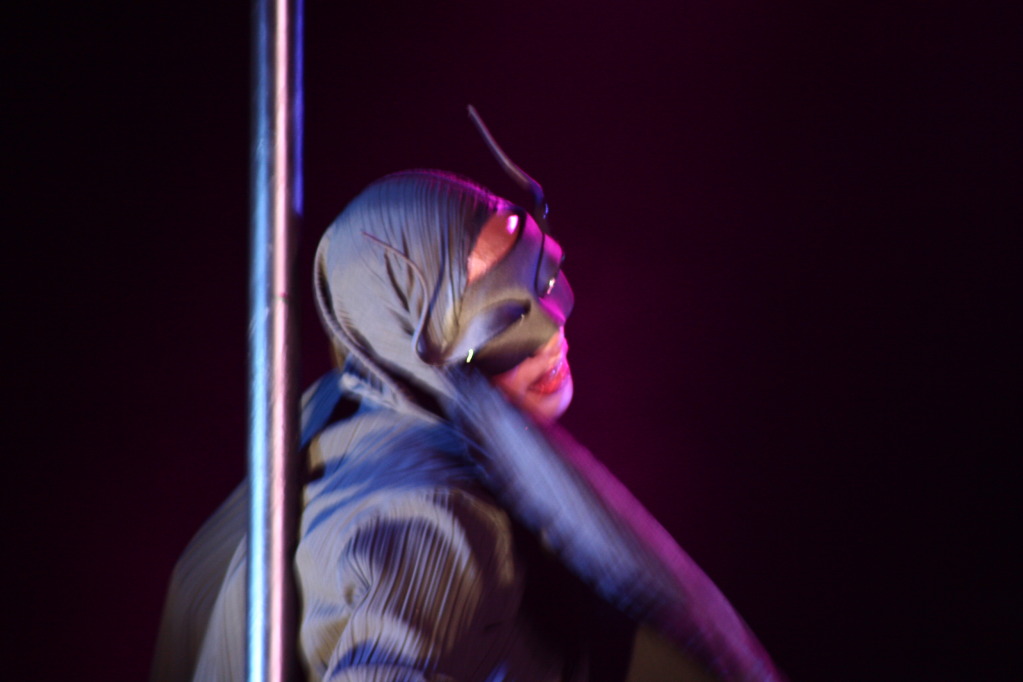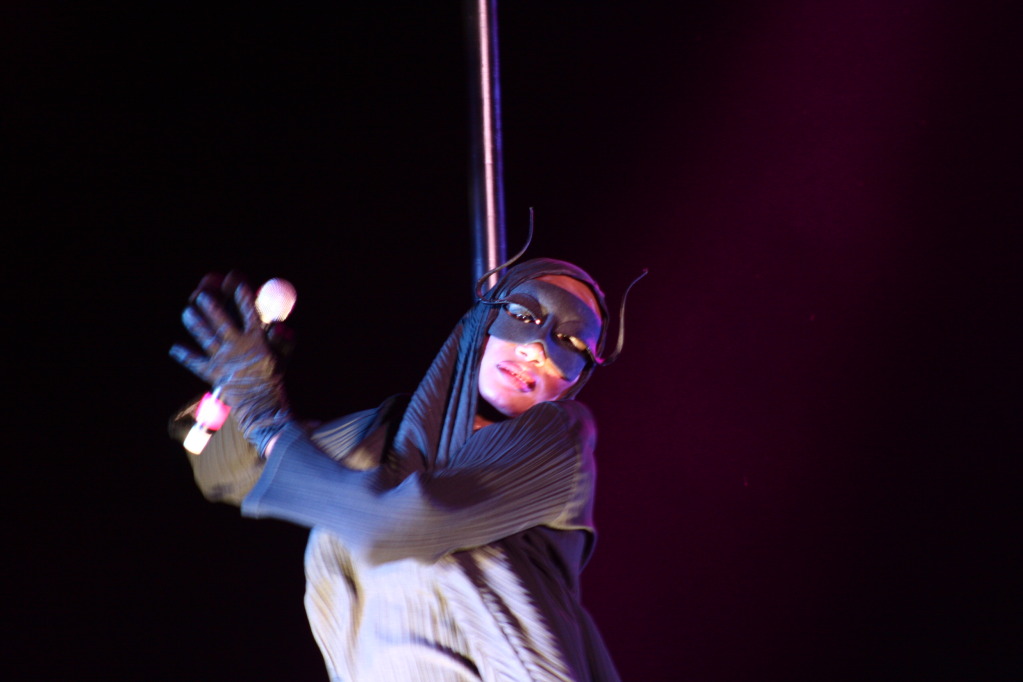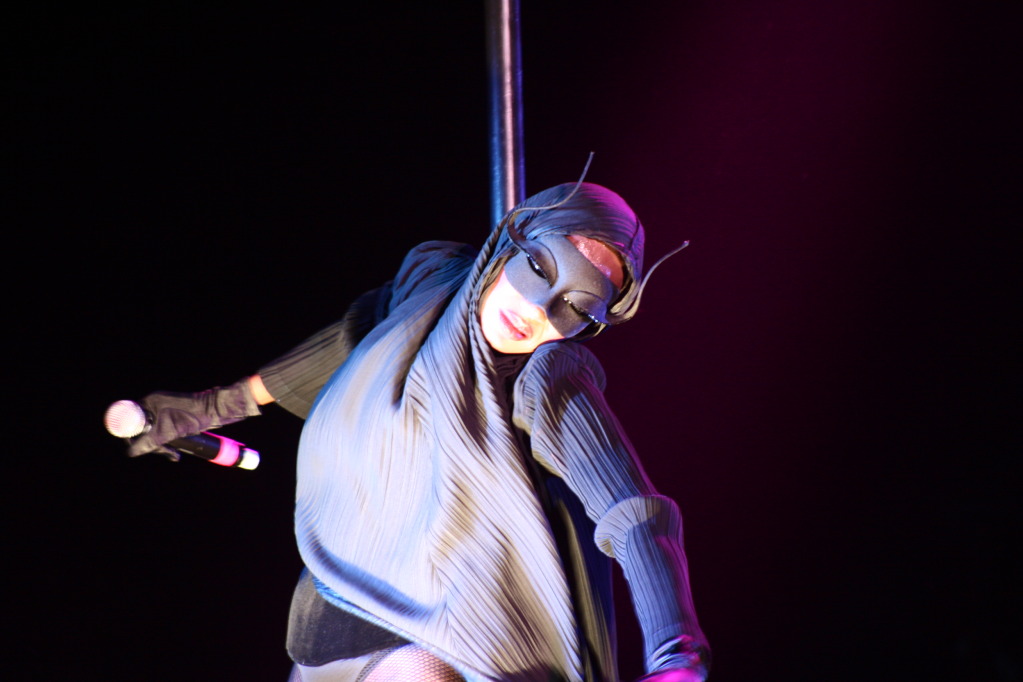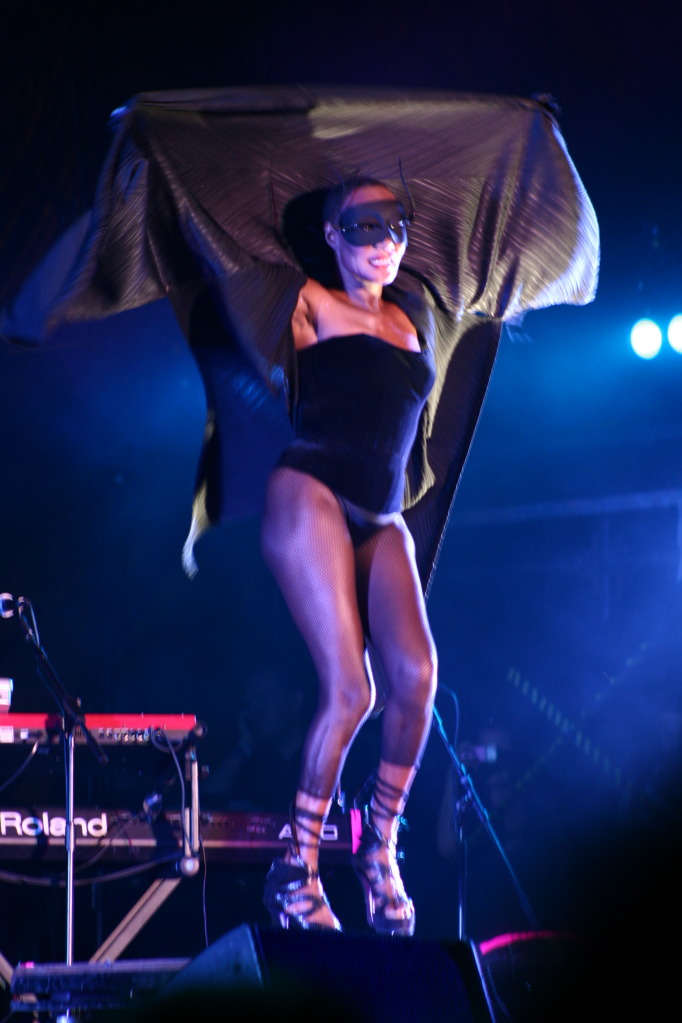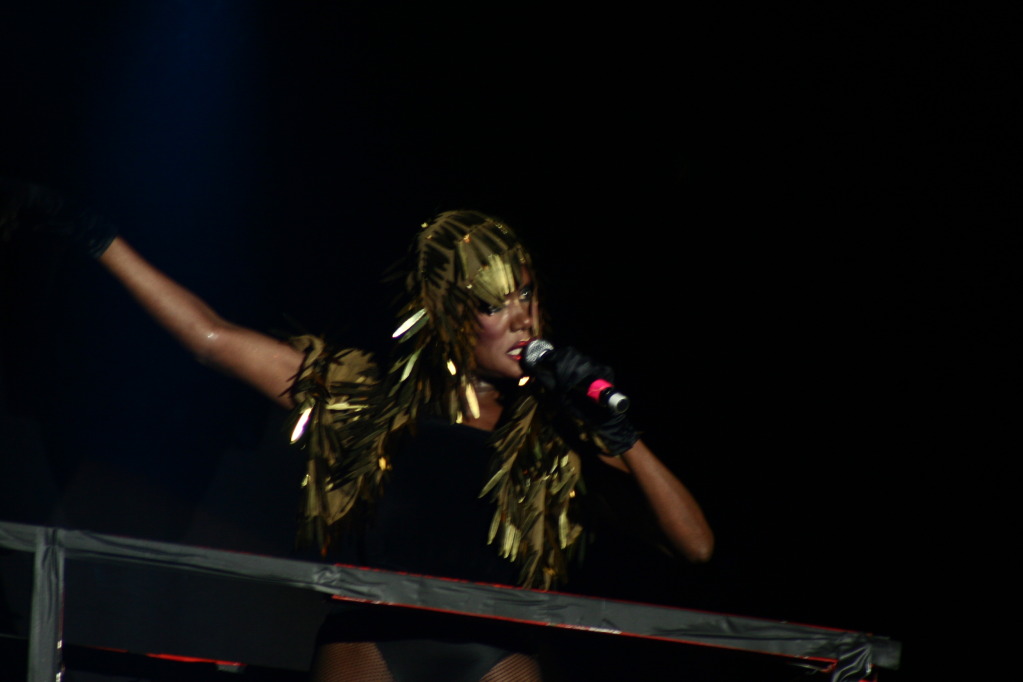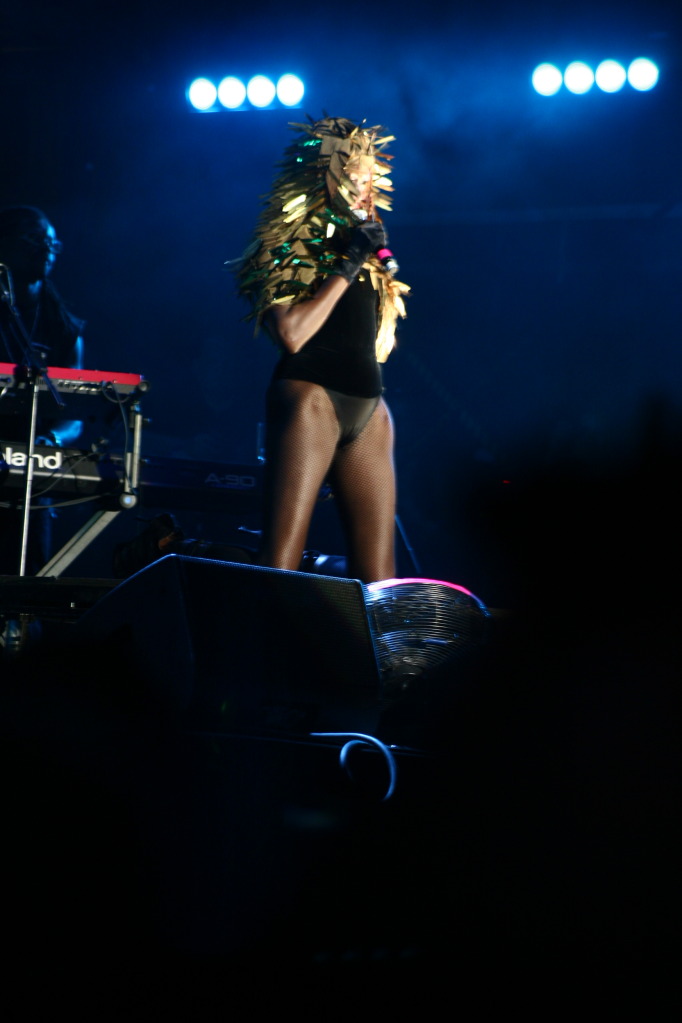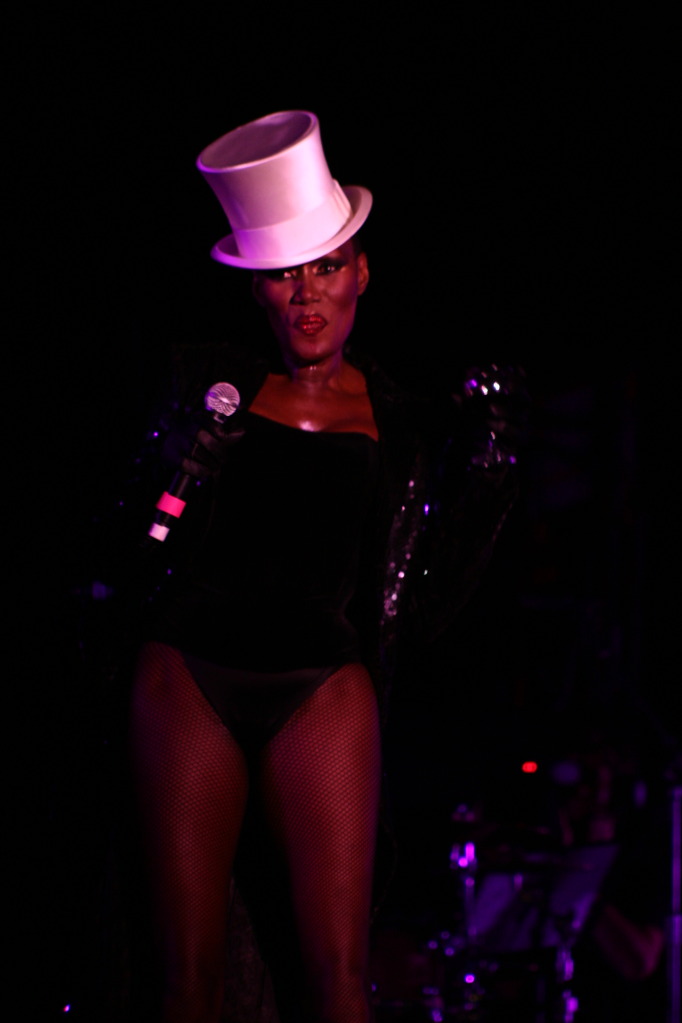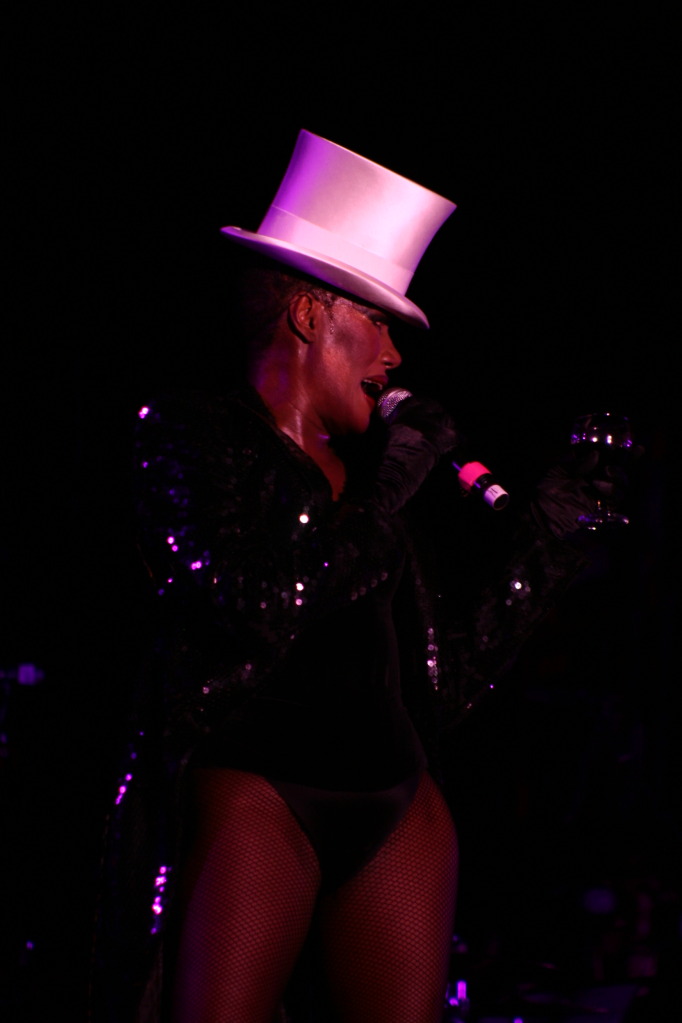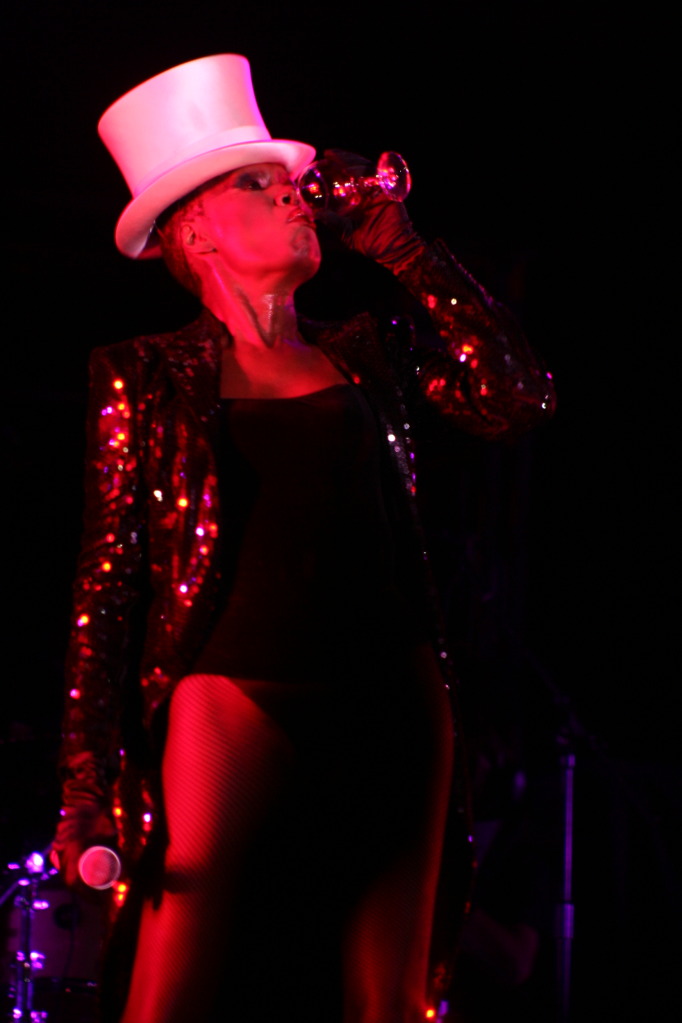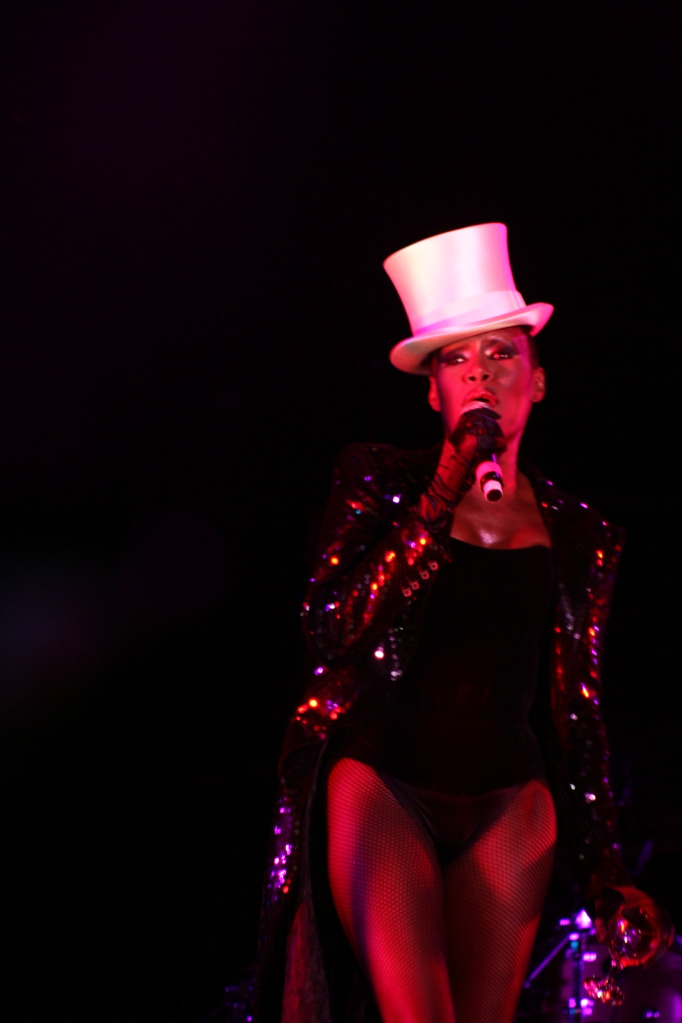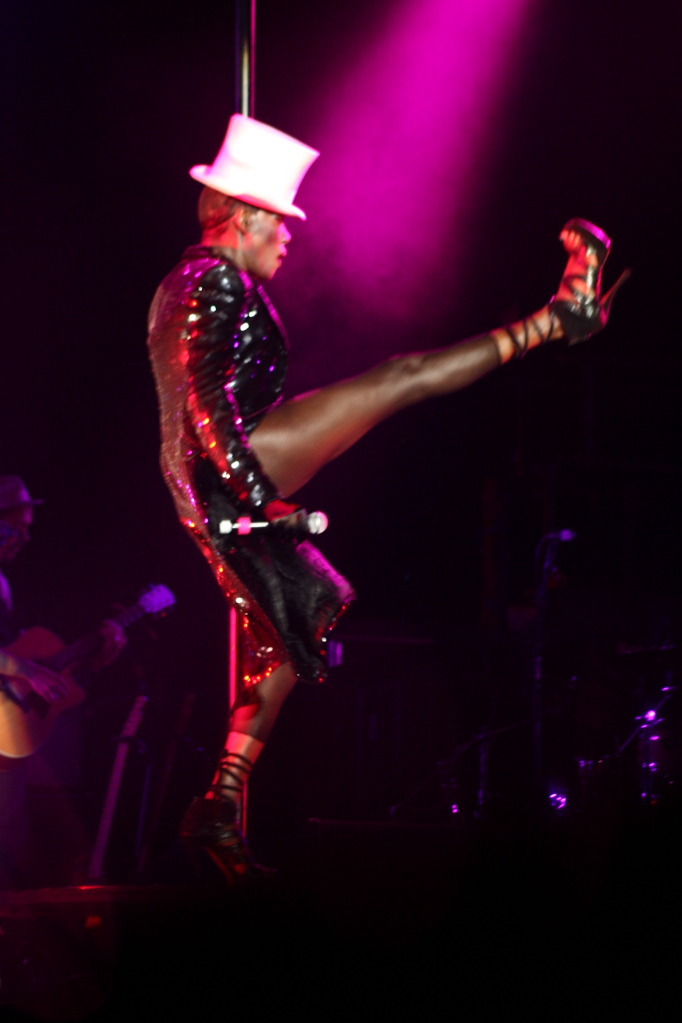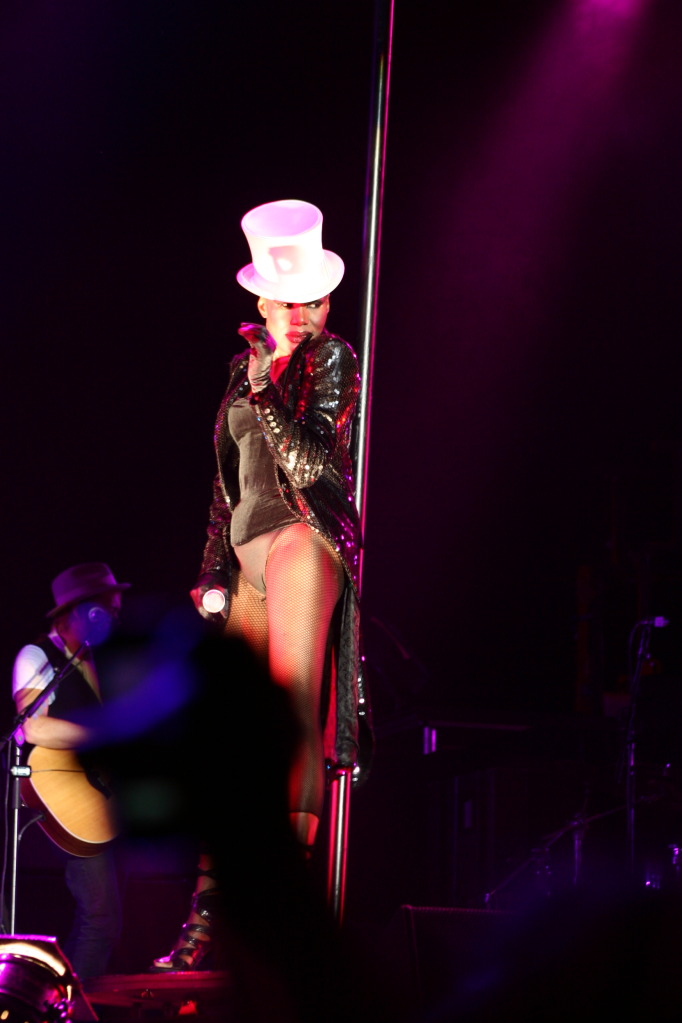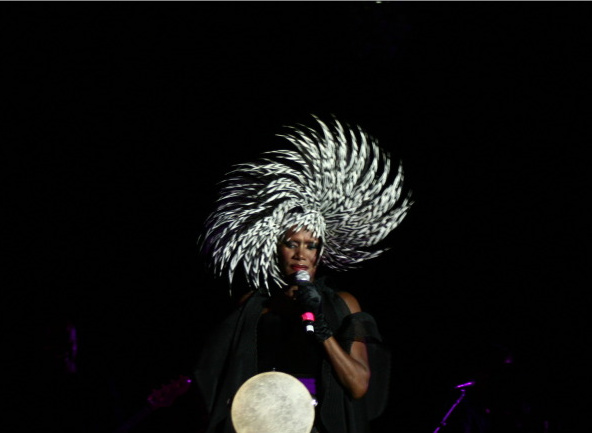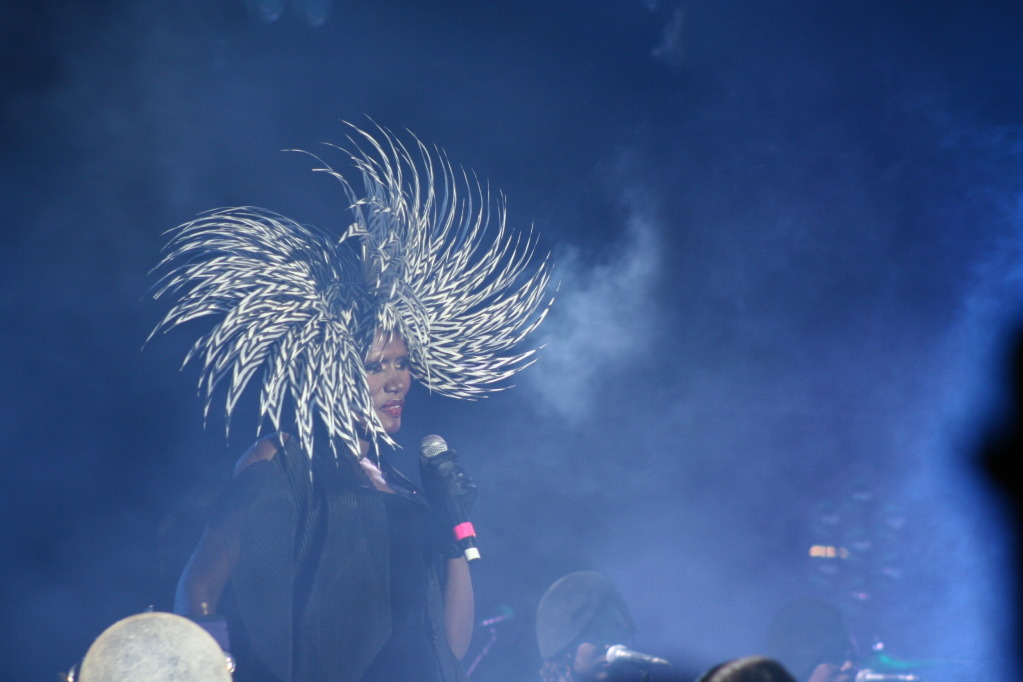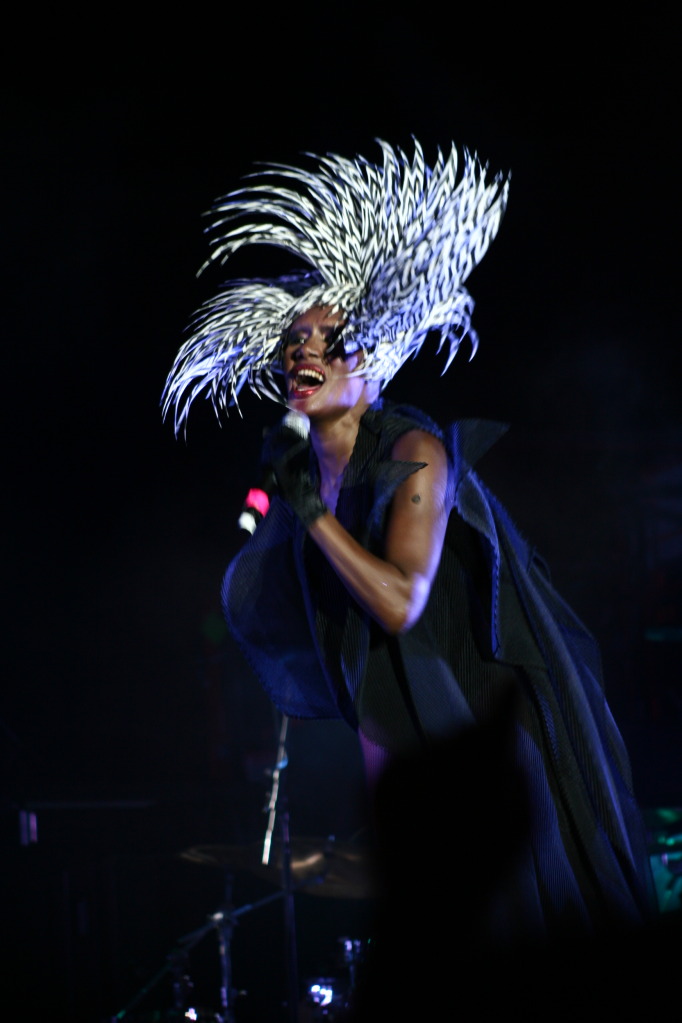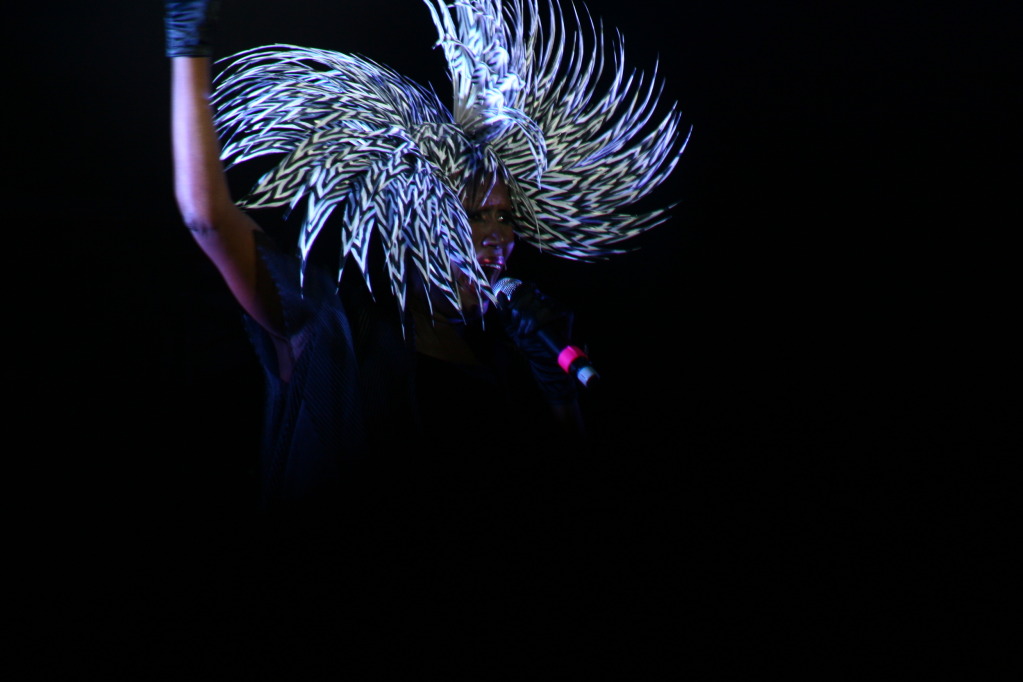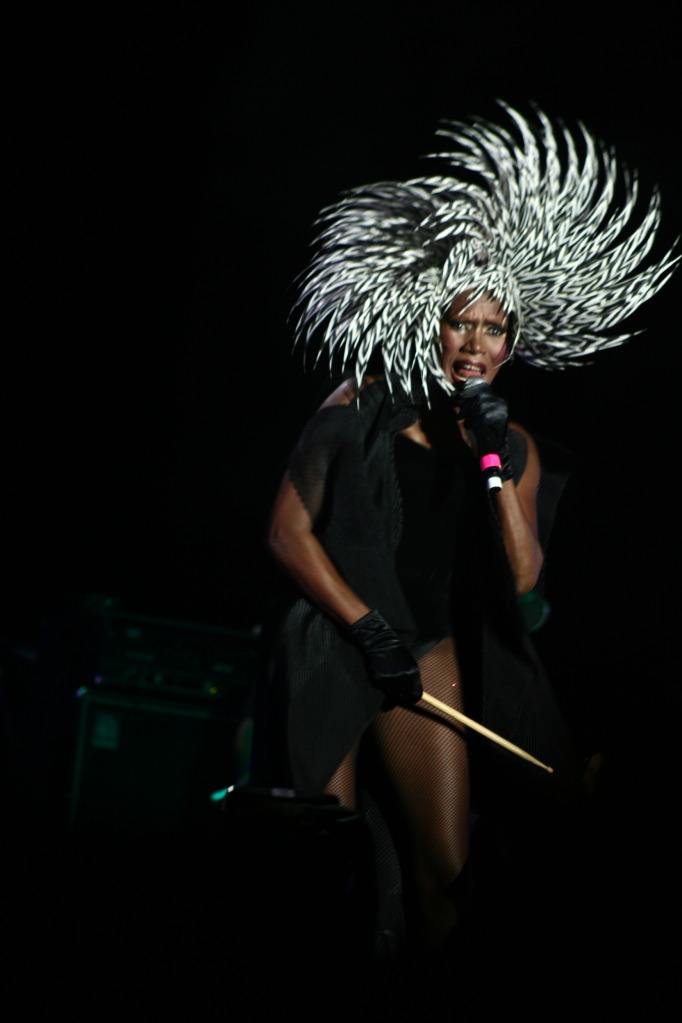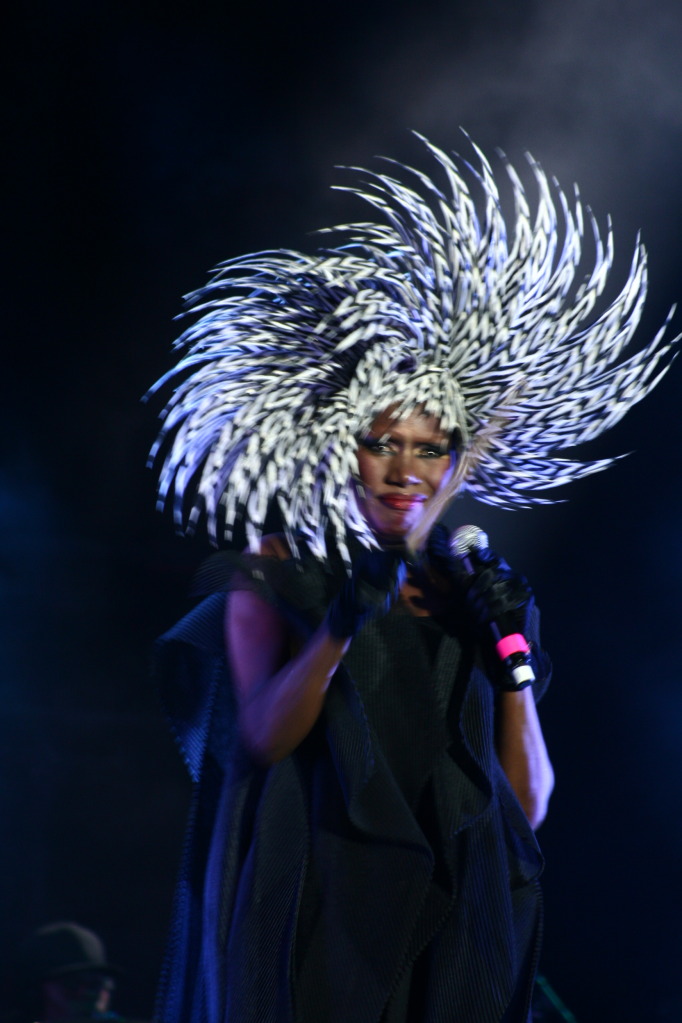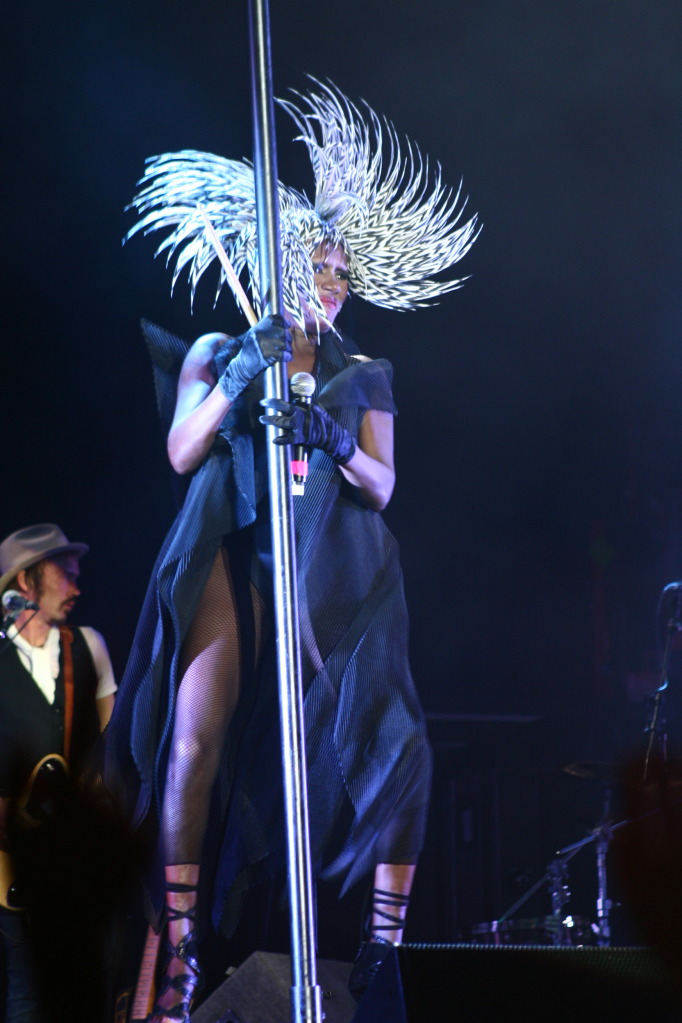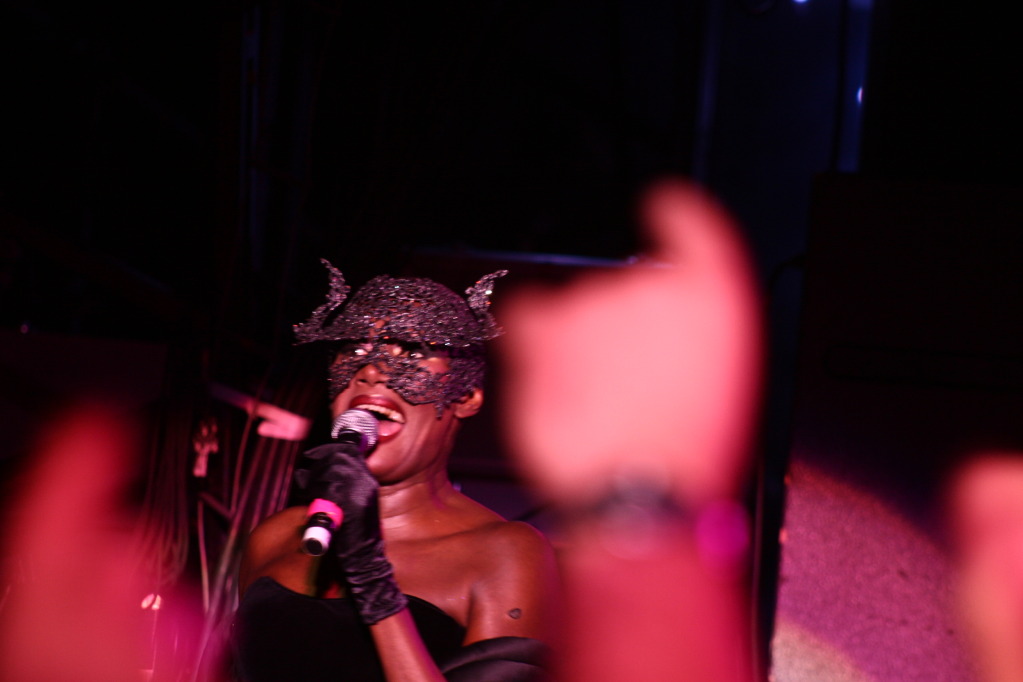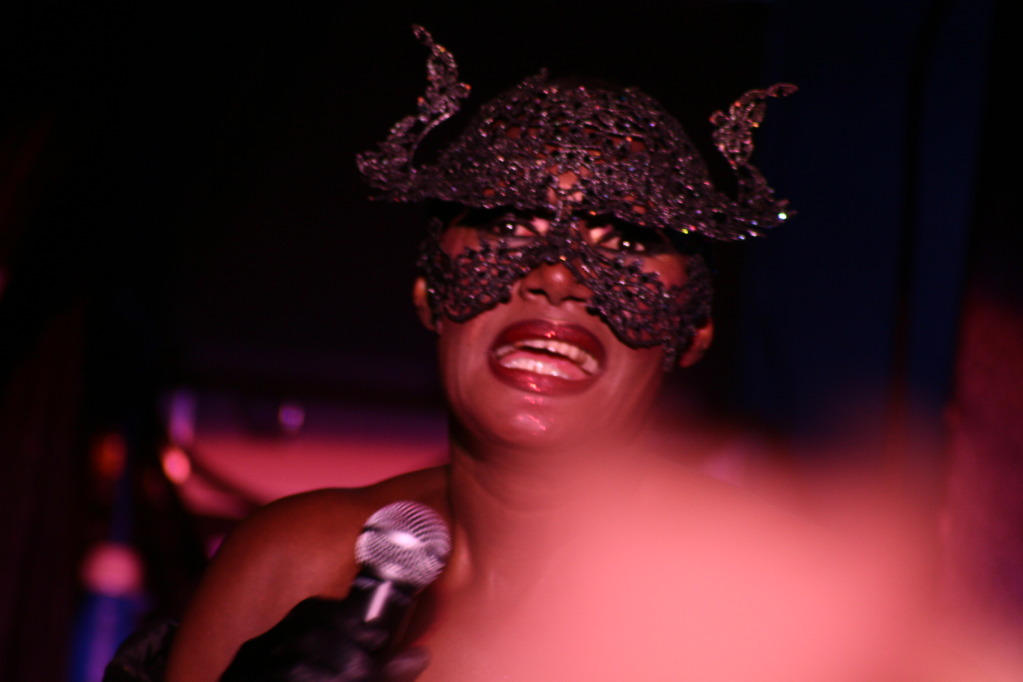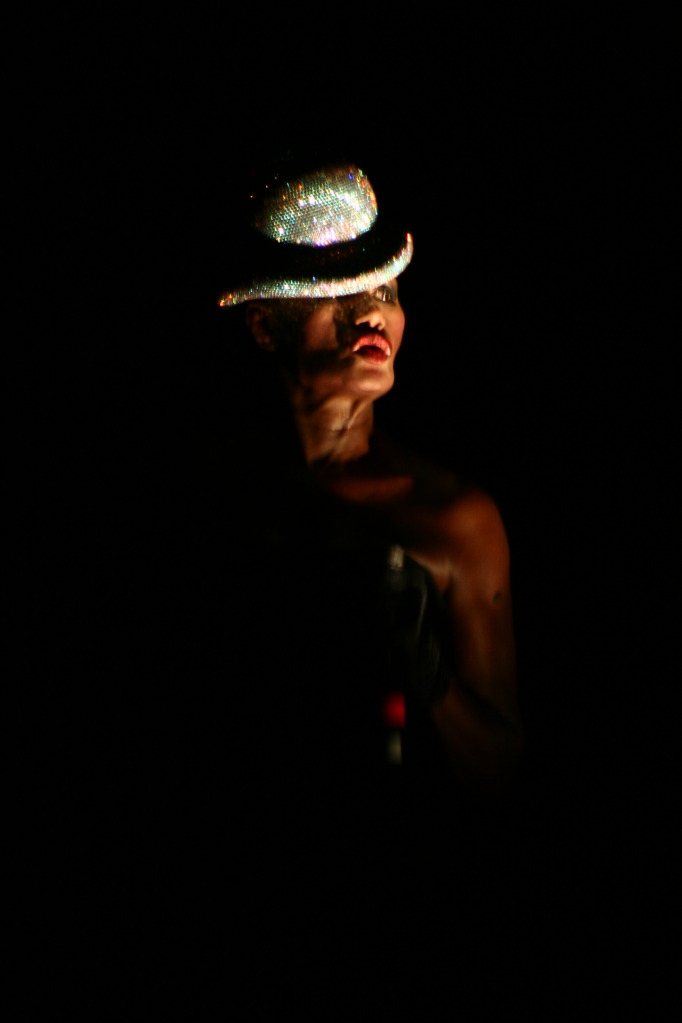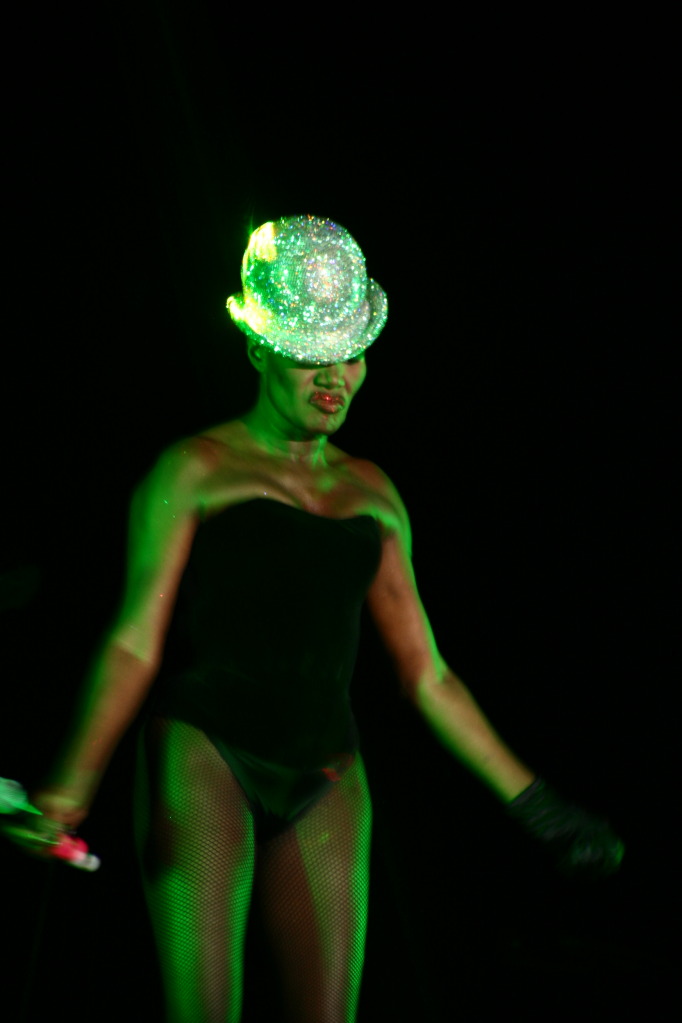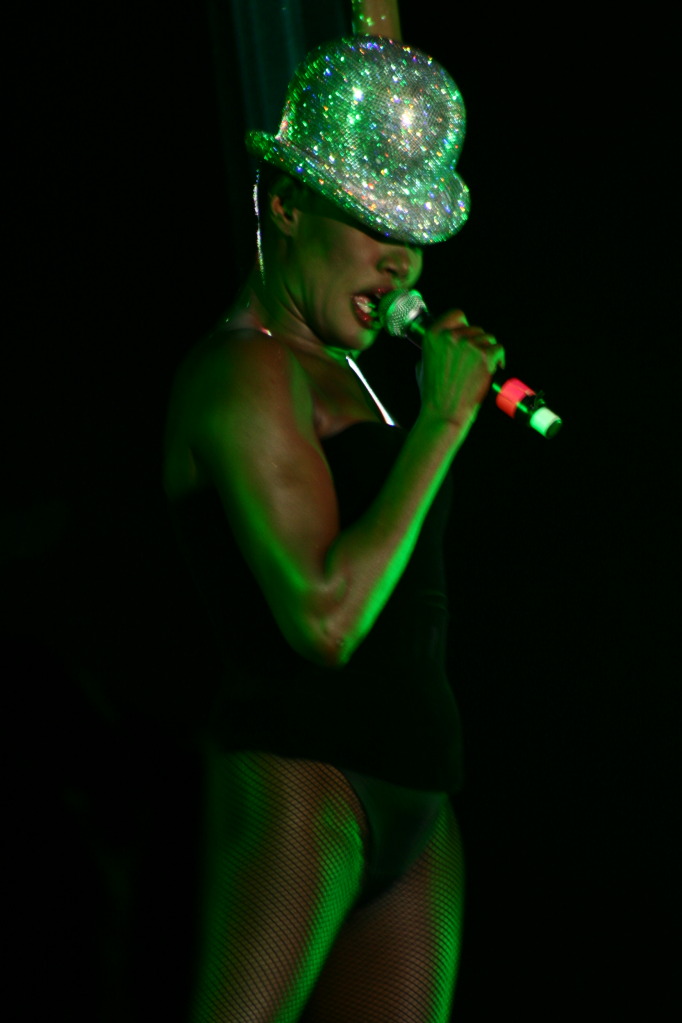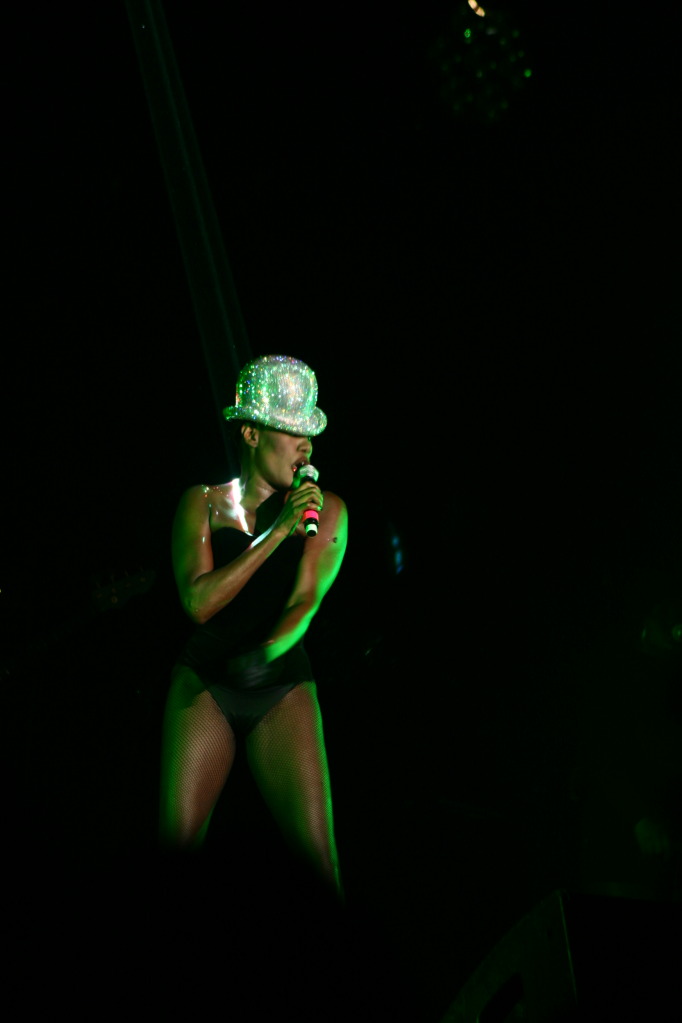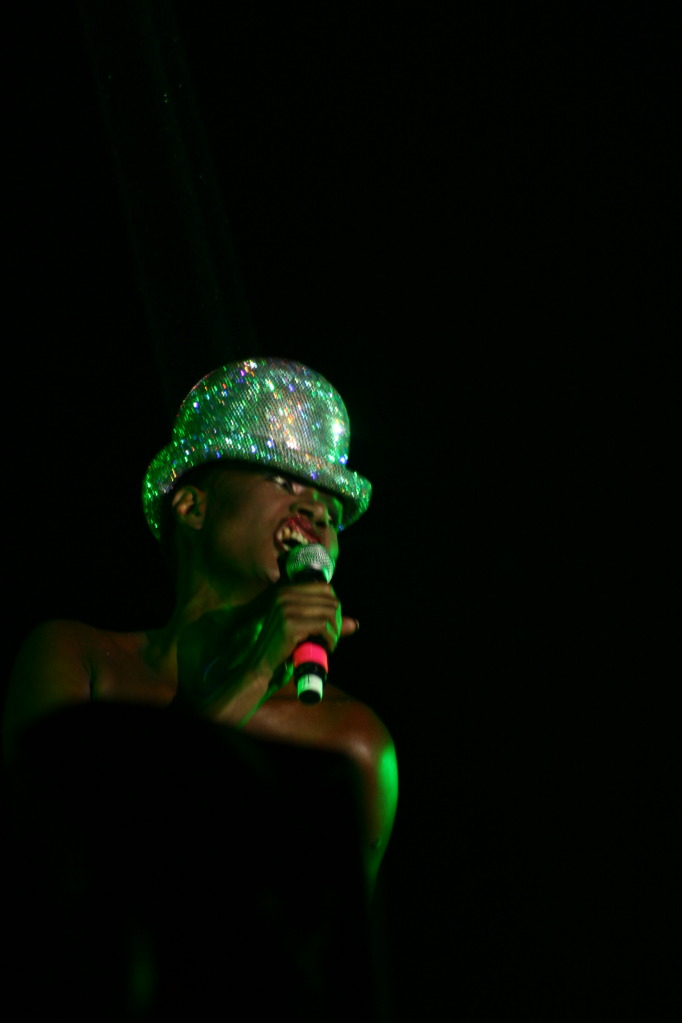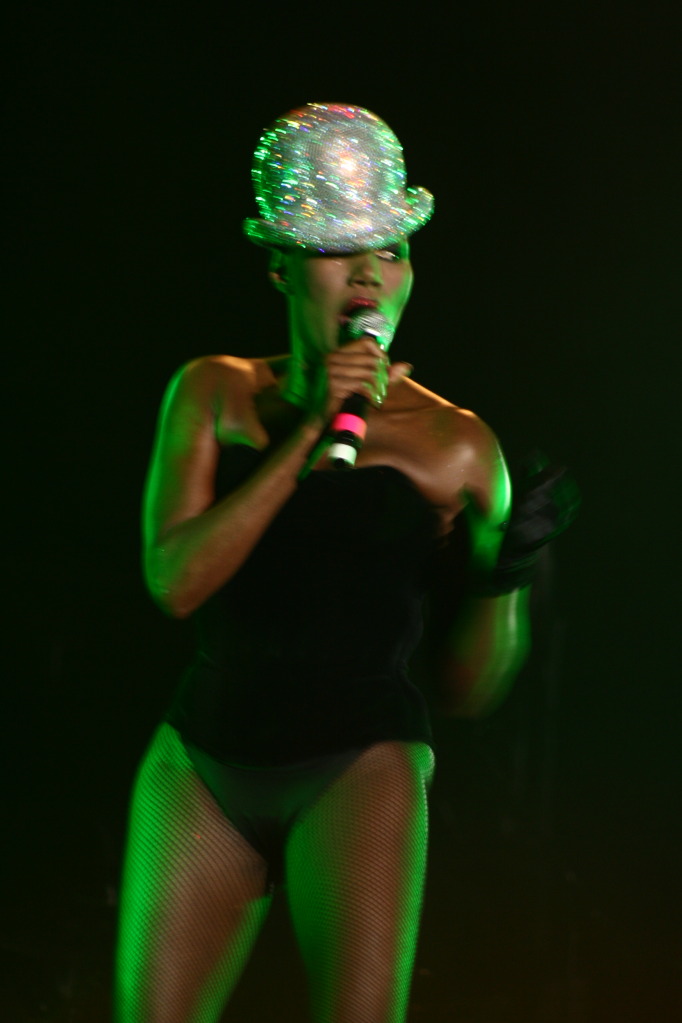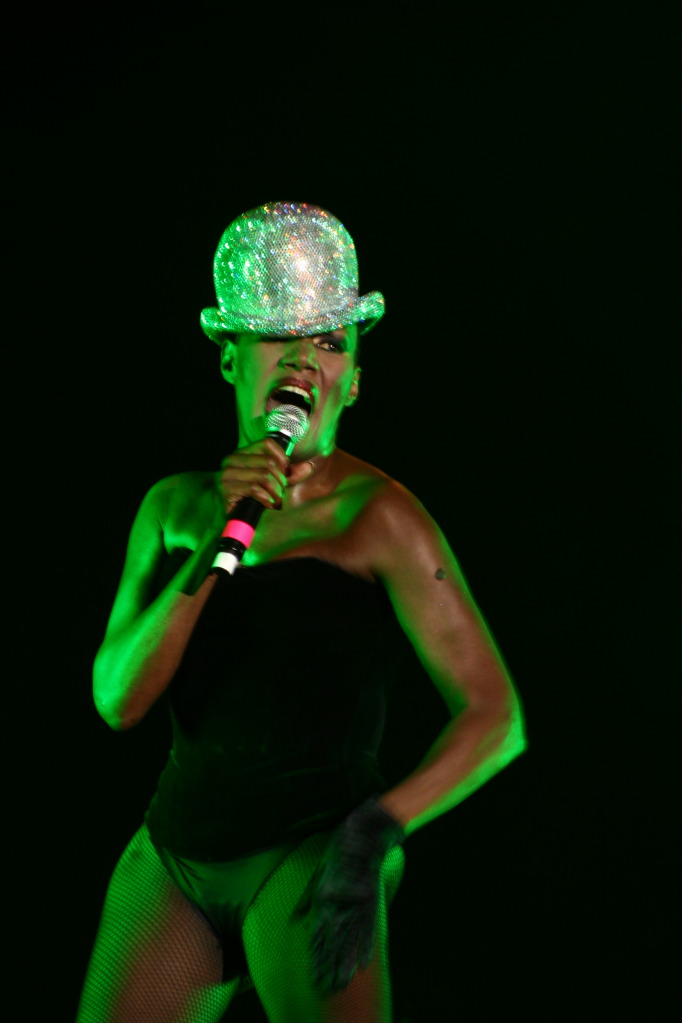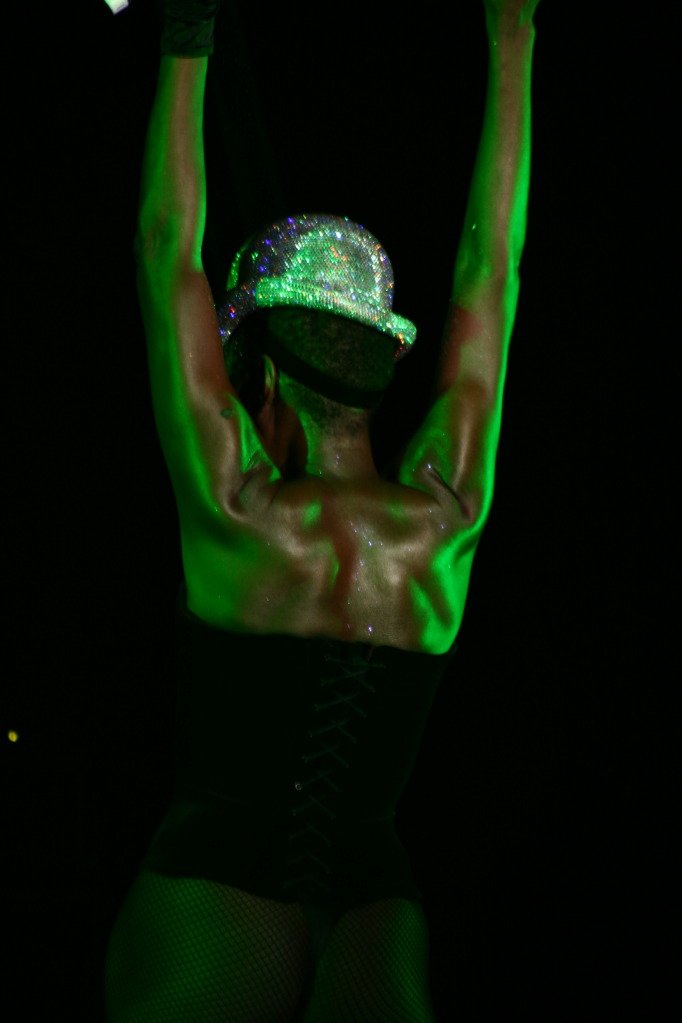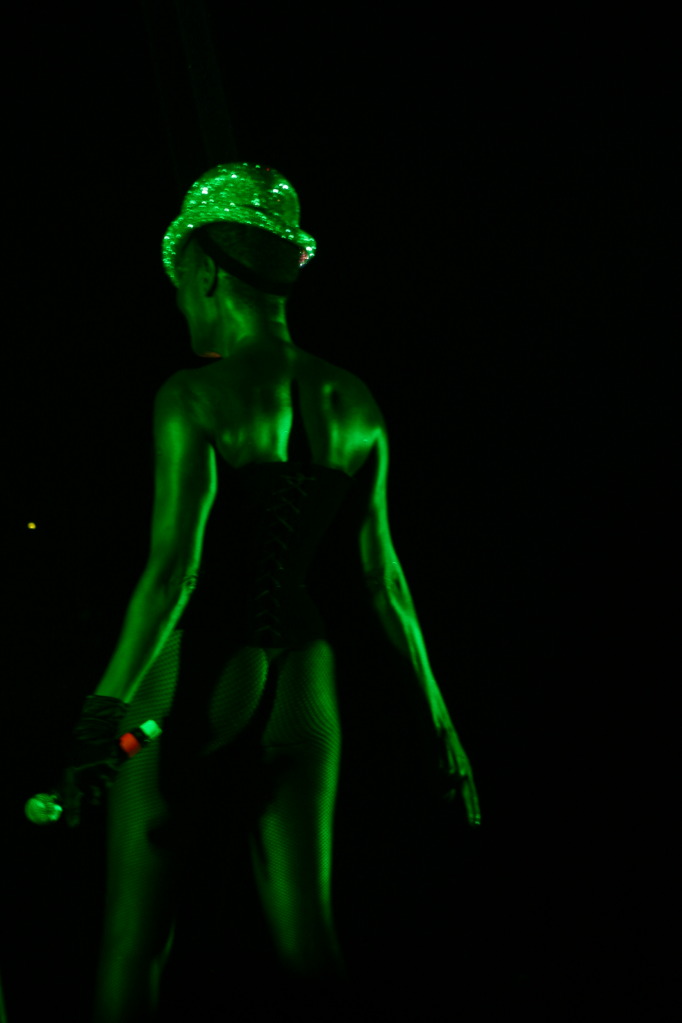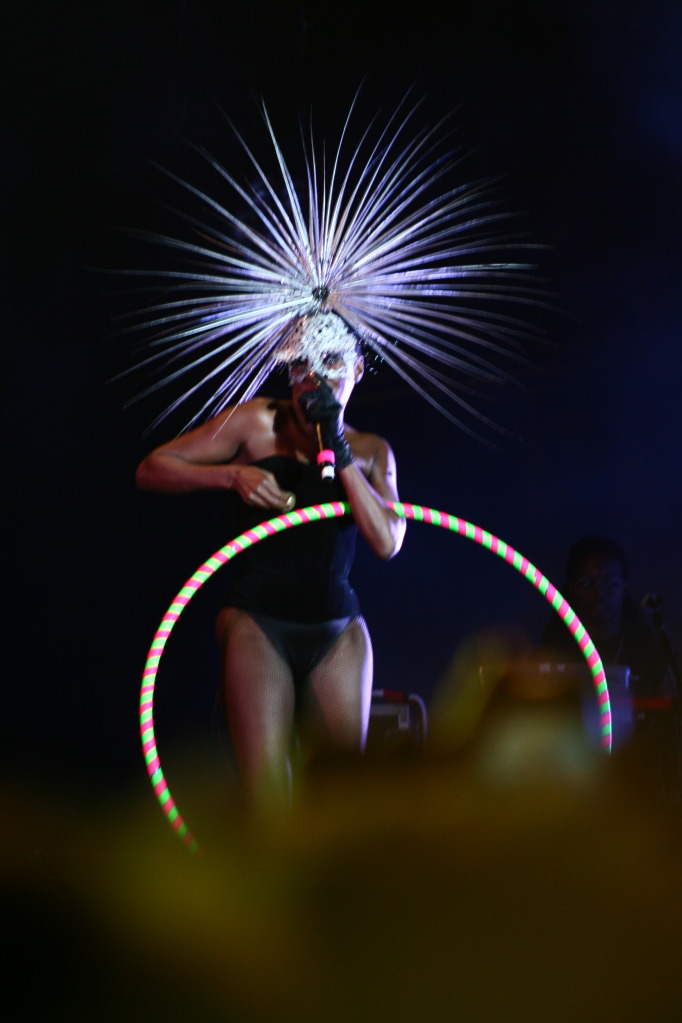 She kept this Hula Hoop going for the entire length of Slave to the Rhythm and introduction to the band, she even walked off stage with it still in motion! AMAZING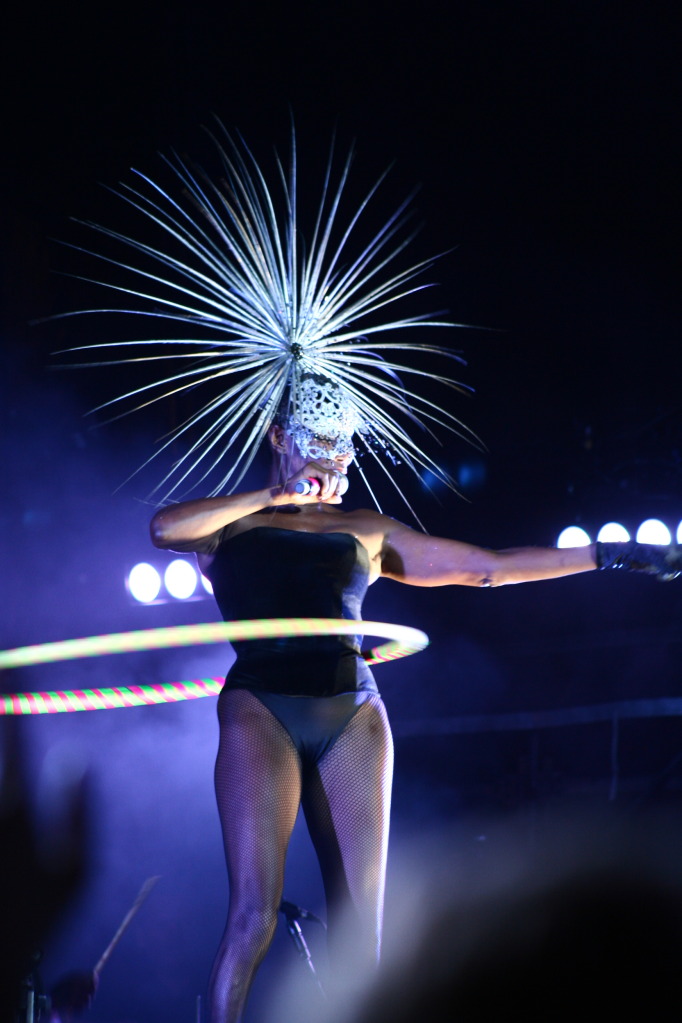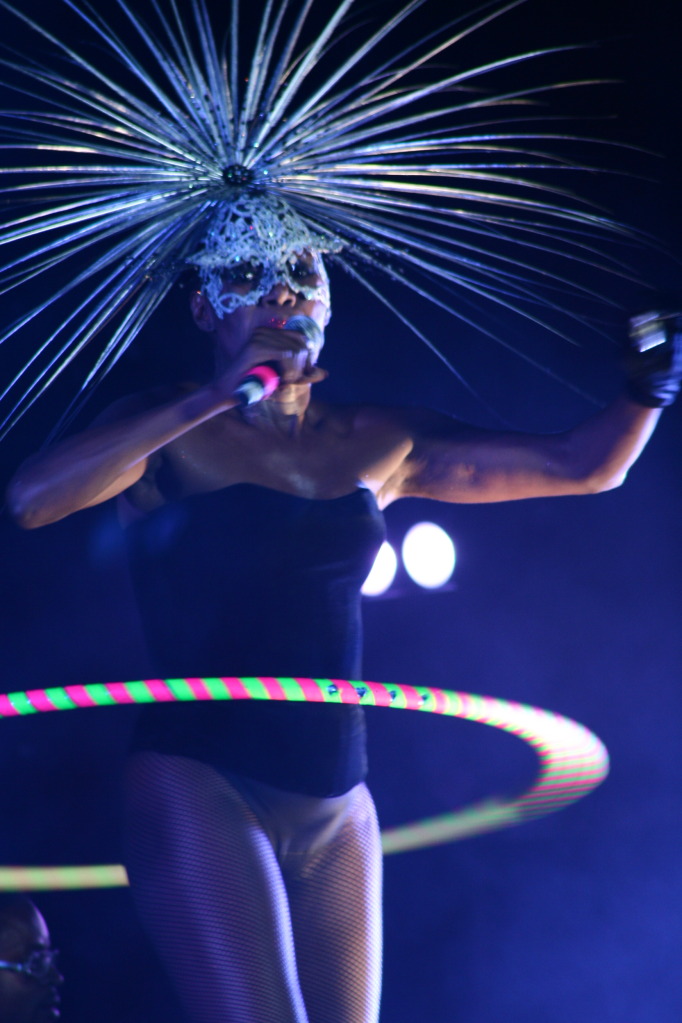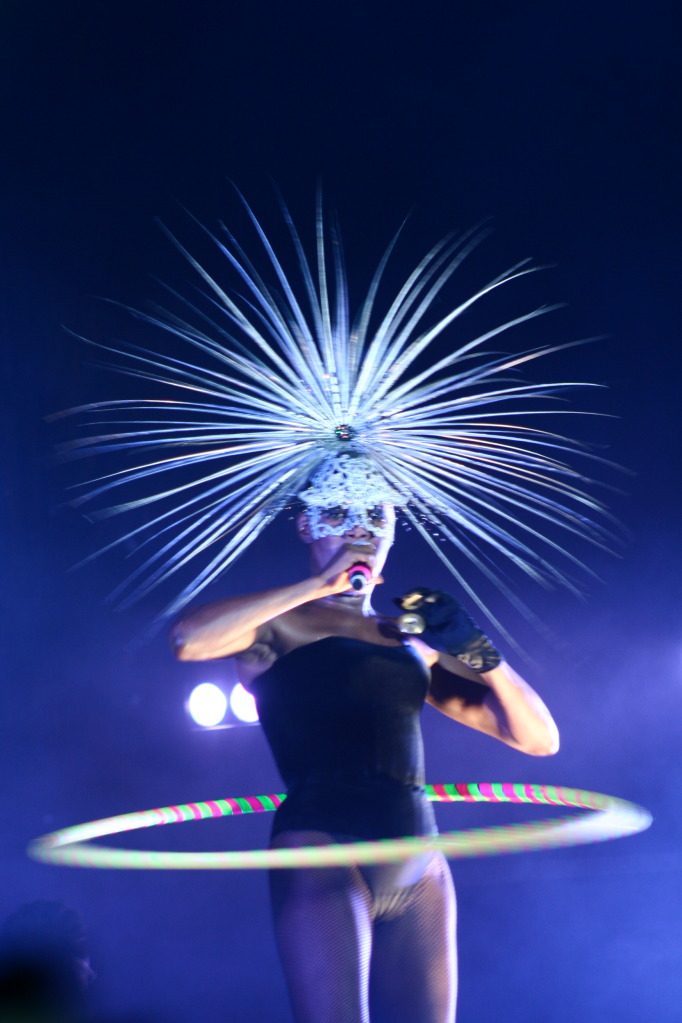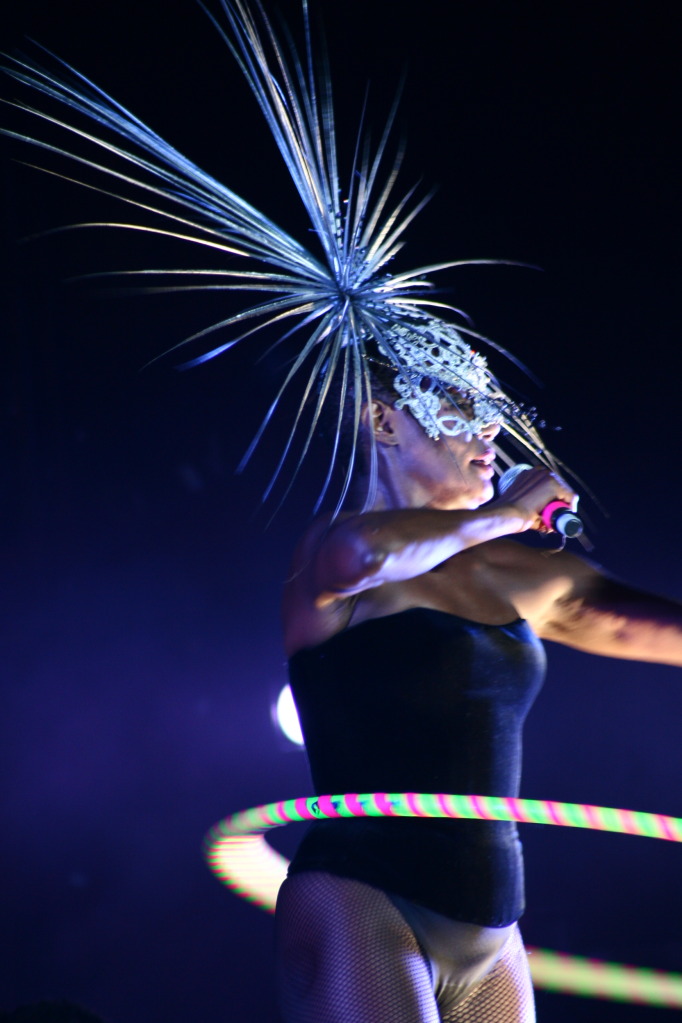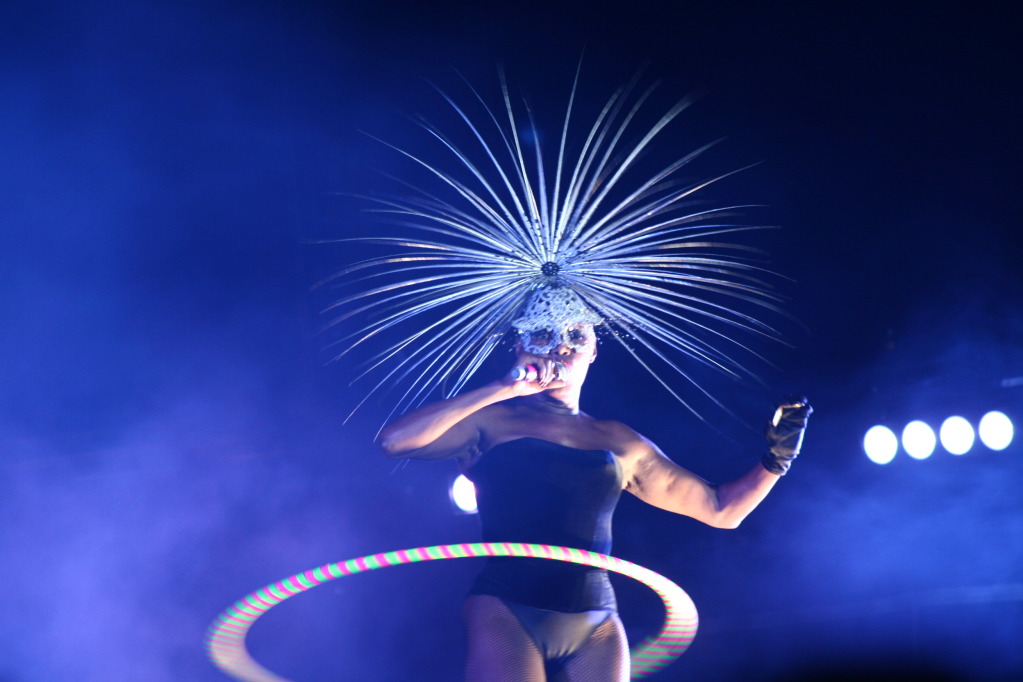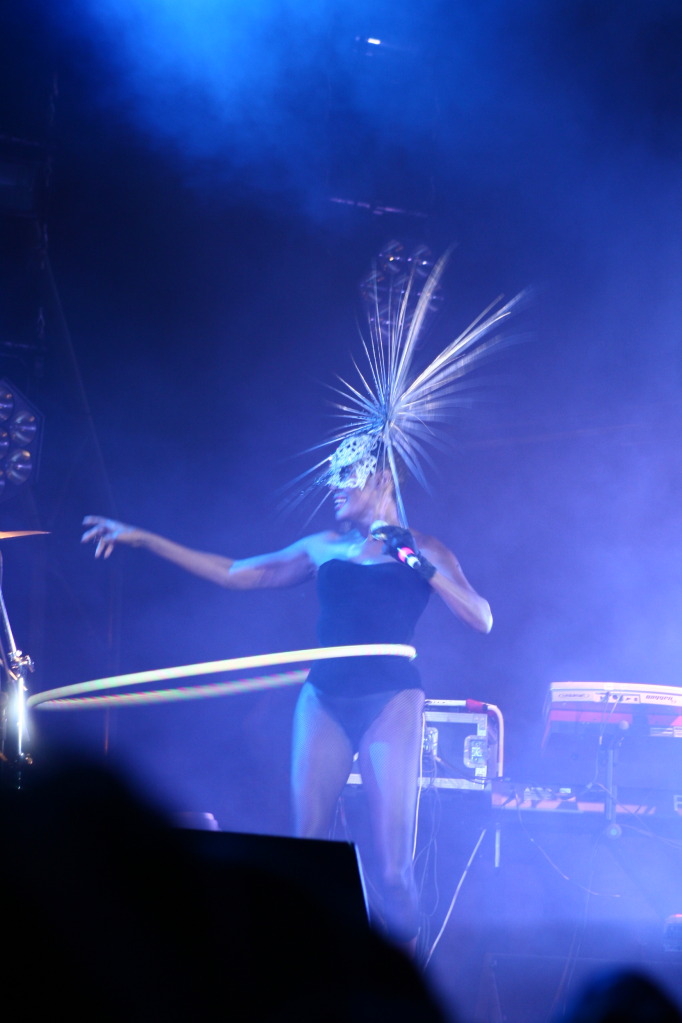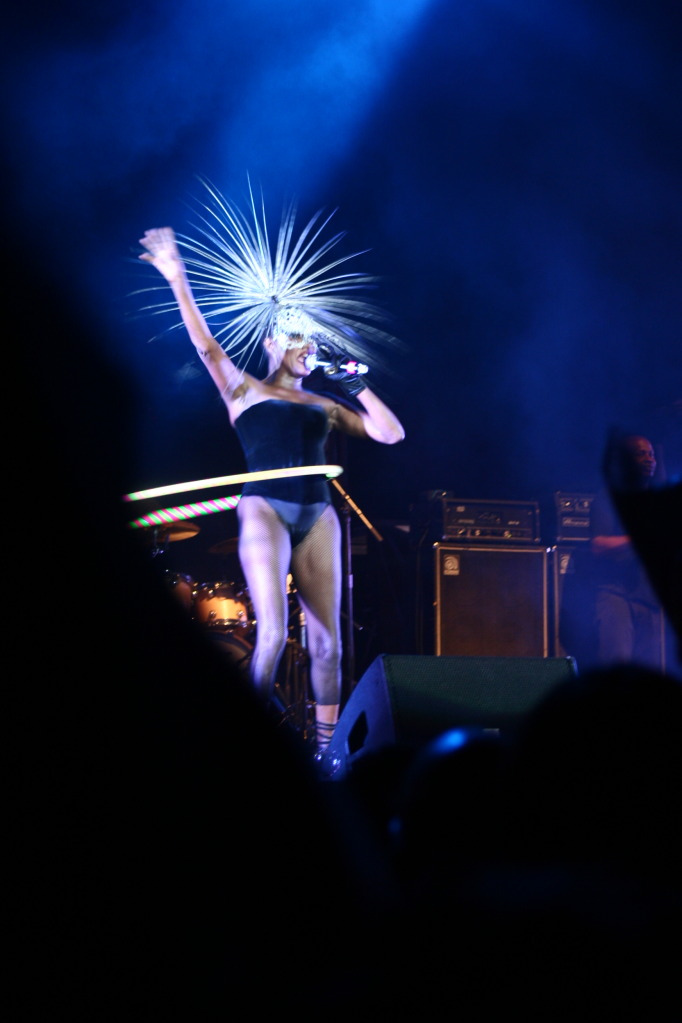 She had to leave us, she had ran over time and she didn't want to "wake the neighbours!" She wanted to do 2 more, the feeling was mutual, I know she had another 20 Philip Treacy creations to choose from (apparently the man himself was there) alas, we all had to vacate the premises. If I ever get the chance to see her again, I'm in there like swimwear! Peace out.