We got the heads up from Joel of The Dash Empire that there was a Wrangler party at Mahiki. So we hot footed it down there for a freebie or two…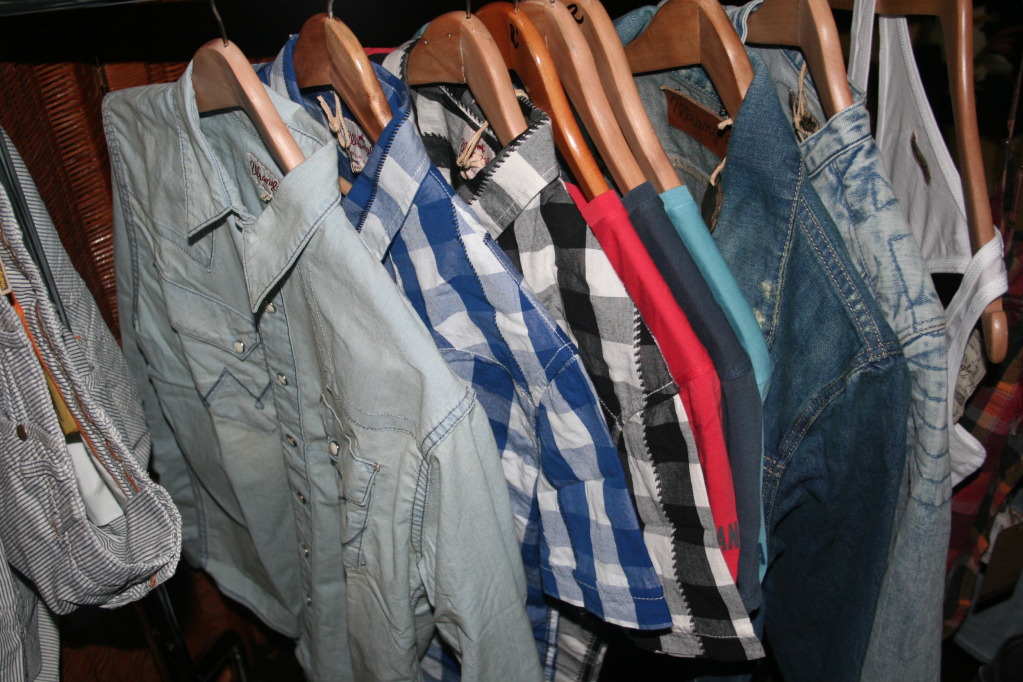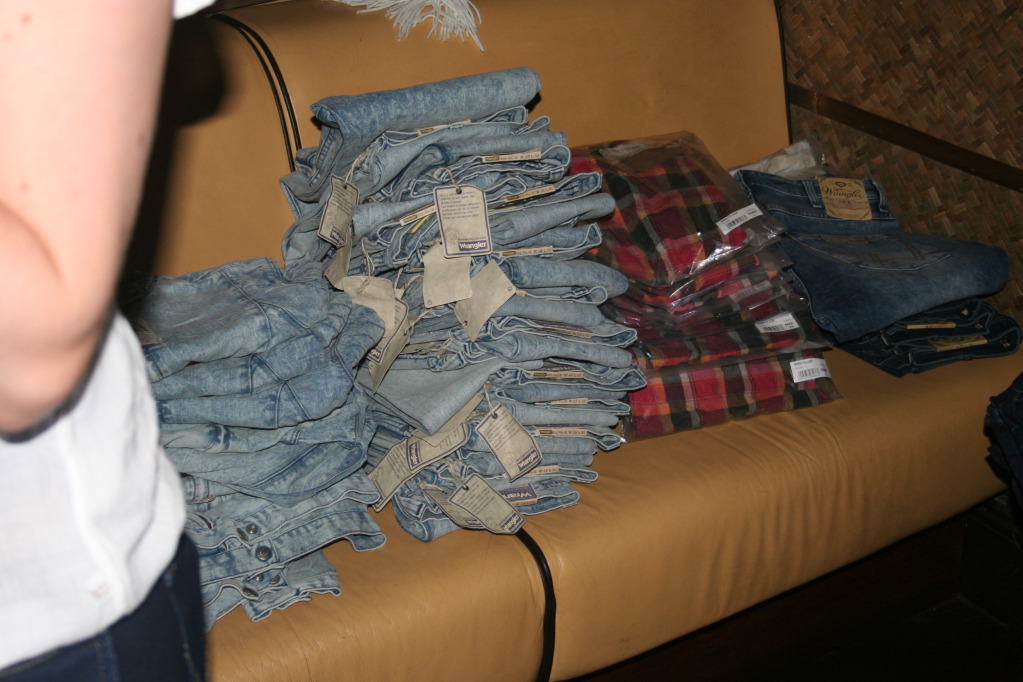 Char went for these acid wash jeans in the middle, they had lovely woven denim detail in the pocket. Didn't get a pic coz we were both trying stuff on.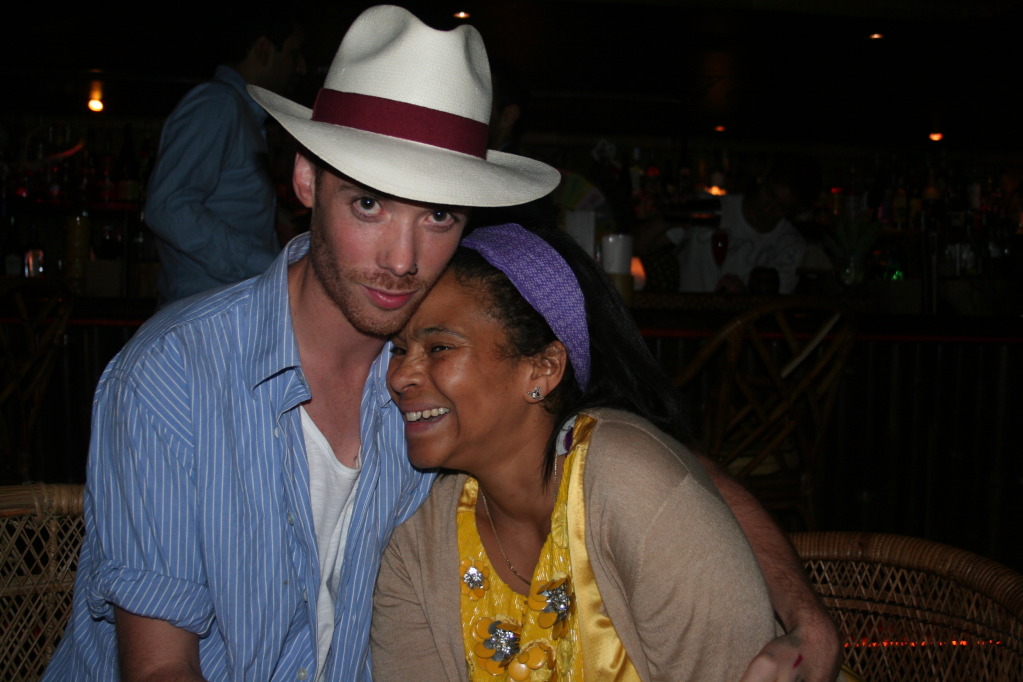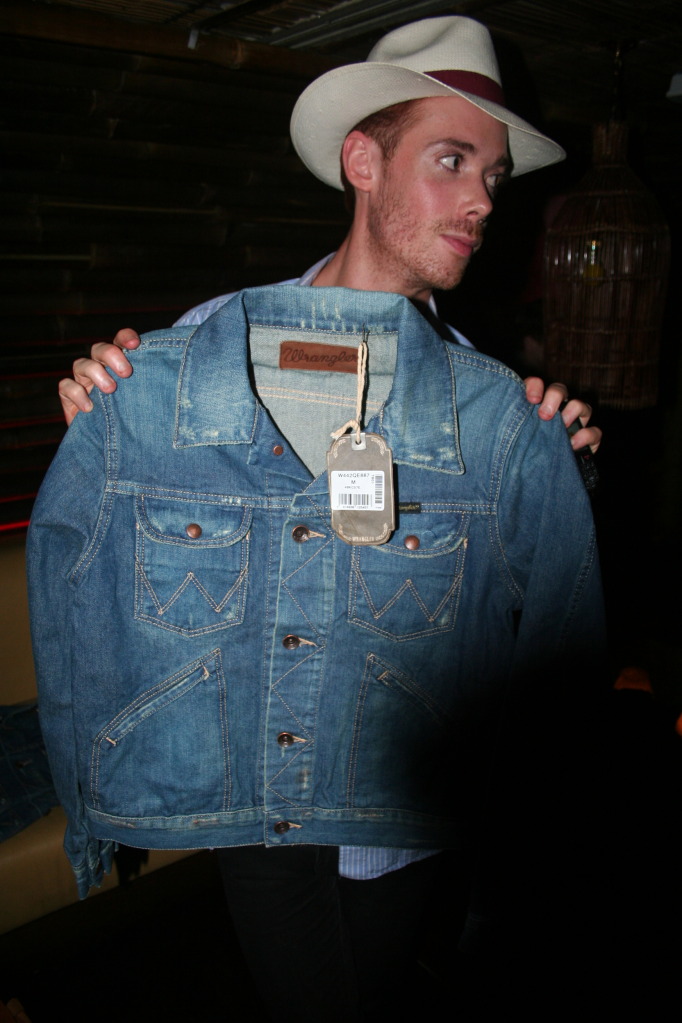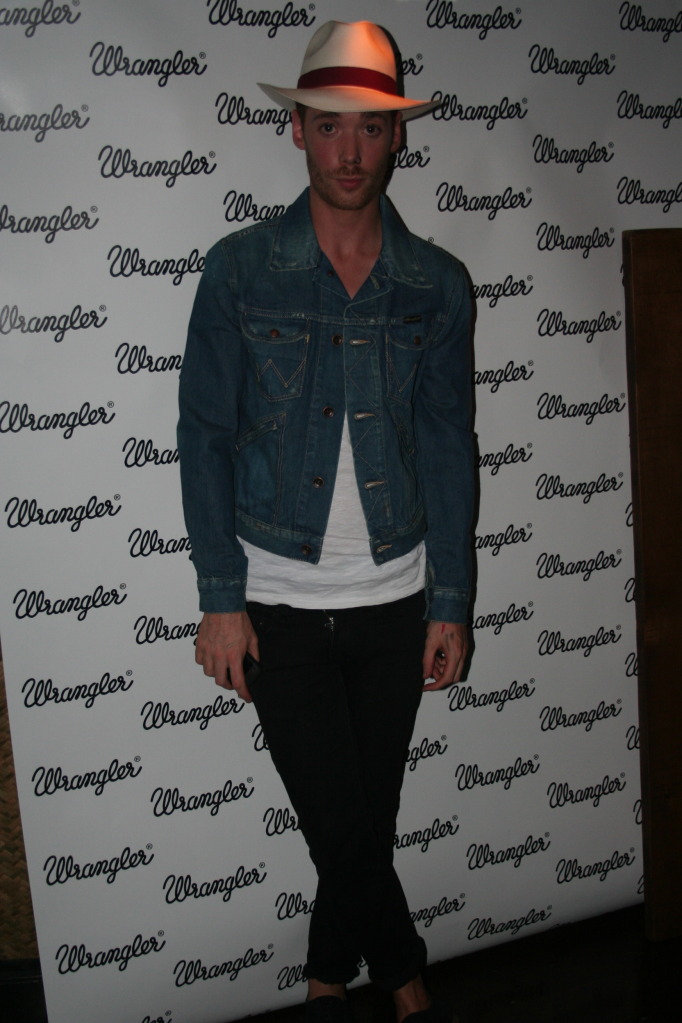 Thom went for this tough denim jacket (tough meaning good, like bad or heavy) the detailing really makes it werq!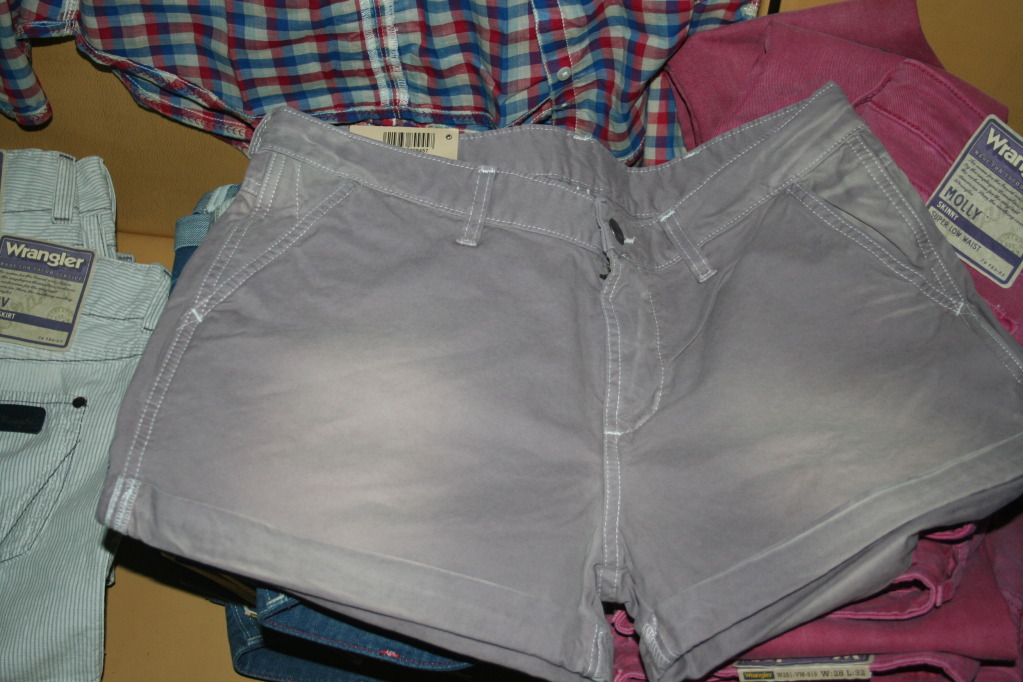 So for me, the jeans were too short, I have a denim jacket and denim shirt, so I went for these grey/lilac "greylac" shorts.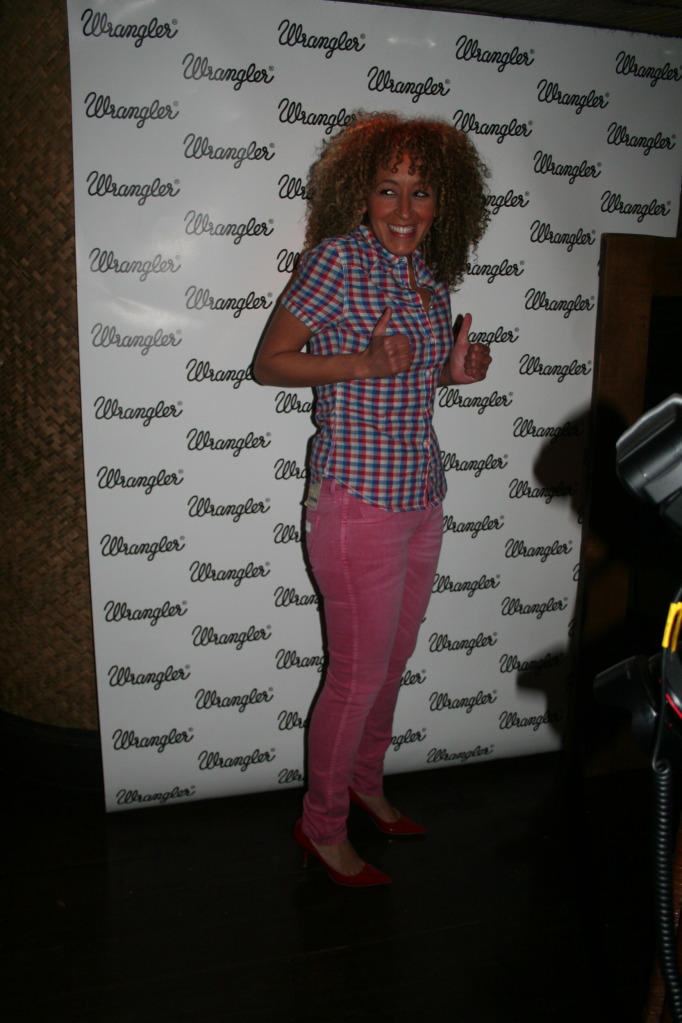 Z was well pleased with her faded red jeans.
In hindsight I should have got another denim shirt, I'm not sure when I'm ever going to wear "greylac" shorts with white stitching.