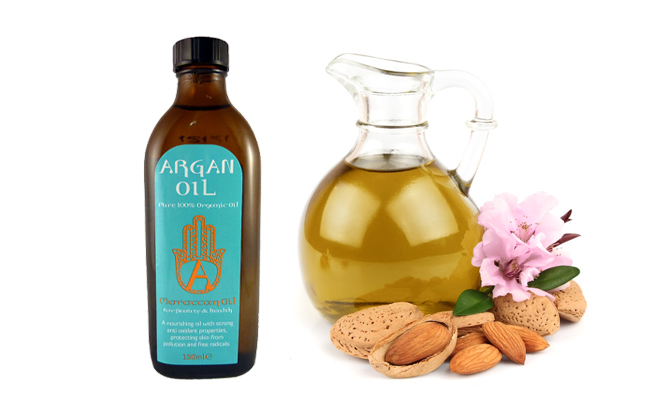 Money saving website NetVoucherCodes.co.uk has compiled their list of the top ten beauty rip offs on the high street.
Face cream, hair oil and women's razors are just some of the biggest beauty rip offs on the high street, the money saving website has claimed.  The experts at NetVoucherCodes.co.uk compared the prices of everyday beauty products and found how shoppers can save money.
They found shoppers are shelling out for expensive packaging and empty beauty hypes instead of an actual quality product.  A spokesperson from NetVoucherCodes.co.uk said: "Beauty regimes are an important part of most women's lives and saving money can make all the difference.
"Many high street chains are guilty of bumping up prices of beauty products across different brands when actually the quality of each individual product is in most cases the same."
Here are the top ten biggest beauty rip offs on the high street and advice on how to save your pennies.
1.    Face creams
Befuddling consumers with empty scientific facts, face creams are one of the biggest rip off culprits.  With false promises of anti-wrinkle results, the average high street brand face cream can set you back a cool £25 for a 30ml bottle.
A decent moisturiser will do the same job as anti-wrinkle cream at a fraction of the price.
2.    Hair oil
Hailed as the cure-all treatment for all types of hair, the miracle Argan oil can fetch £30 per bottle.  The reason behind these high prices is due to the very labour intensive method of extracting the oil.
Cheaper alternatives that are just as good for your hair include avocado, olive and almond oil.
3.    Dry shampoo
A life-saving product for those who want a few more minutes in bed, dry shampoo is one of the most sought-after hair products.  With competitor brands using celebrity endorsements and fancy packaging, you can be paying for their advertising rather than the actual product.
To save your pennies, you're best sticking to own brand dry shampoo, on average priced at £1.50 for a generous 200ml.
4.    Fake tan
Self-bronzing is a beauty trend that, thanks to TOWIE, is here to stay – but at a price.  Leading the pack, fake tan brand St Tropez can cost nearly as much as jetting off to the French Riviera to get a real tan.
Competitor fake tan brand St Moriz has products that are rated just as good as St Tropez's without the hefty price tag.
5.    Primers
The secret to your make up staying put lies with these primers but with most leading brands costing more than £10 for 100ml, it's time to look for cheaper alternatives.
Try investing in a two-in-one moisturiser and primer to save you buying two different products.
6.    Make up wipes
There is no better feeling than coming in after a long day and taking off your make up.  But some brands are adding extra bells and whistles to their basic make up wipes that promise "radiant skin" or "deep cleansing properties" with no guarantee.
Baby wipes are great alternative for removing make up which come in much larger packets and cost about half as much.
7.    Exfoliators
Banishing dry and flaky skin is an essential part of most women's beauty routine.  There is a huge amount of exfoliators and body scrubs available on the high street, but very few for less than £10.
One way to save the pennies on exfoliators is the good old-fashioned DIY approach.
Just mix sugar, olive oil, lemon and honey and hey presto, you have your own body scrub for less than £2.
8.    Women's razors
If you buy your razor from leading brand Venus, shaving your legs could cost you more than £50 a year.  A razor is just a razor so why pay more for one more "suited" to your gender?
Men's disposable razors are a lot a cheaper and do the same job.
9.    Make up brushes
While the most expensive brushes can feel amazing, there are good quality brushes in a much lower price range.
Make sure you're not paying for the name, but for the brush itself.
10.BB and CC creams
BB and CC creams have been creating a buzz around the beauty industry but are they worth the hype and, more importantly, your money?
Stick with what you know on beauty routines, just because something is on trend doesn't mean it's right for your skin type.
Will you be following any of these money saving beauty tips? Could mean the difference between a new pair of shoes or not.