I think Tuesday was the busiest day of my life so far, actually, busiest day of my Freak Deluxe life. I had four meetings all over London during the day, and then three events in the evening, the first one starting at 6pm. Fun times, not complaining at all.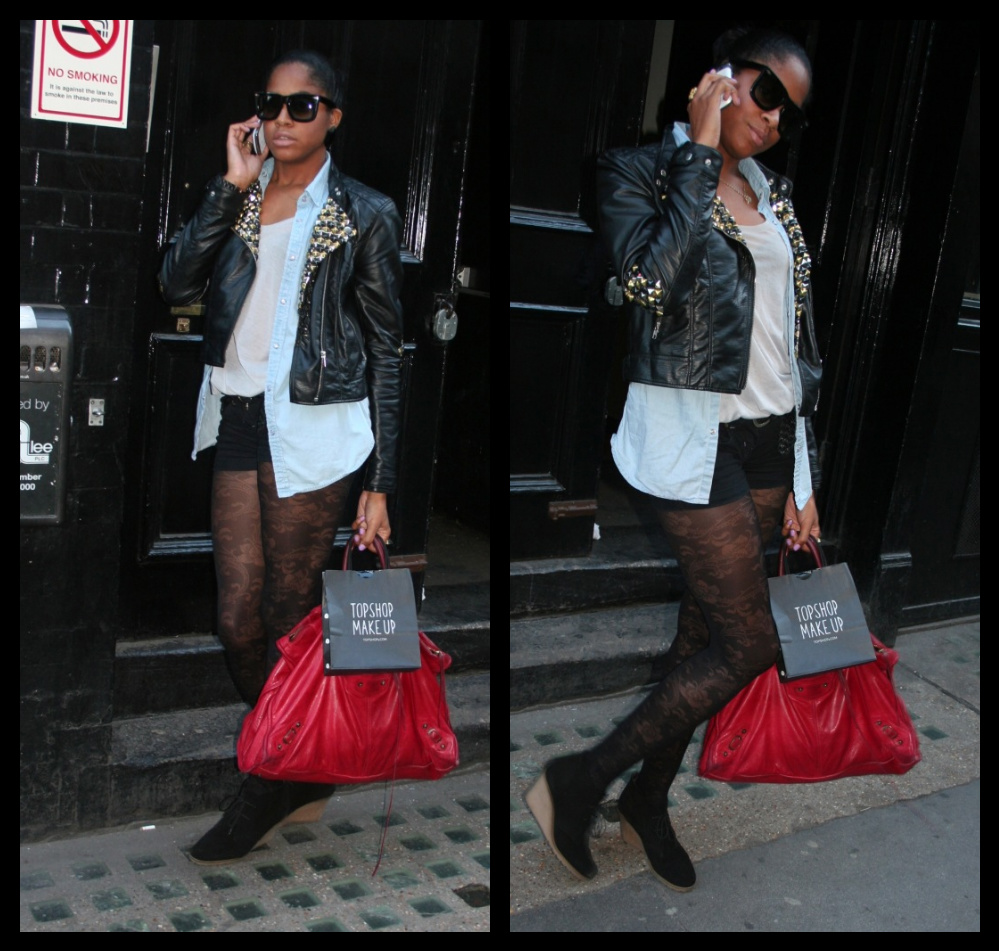 This week Topshop launched their AW10 Trend make up collection at HIX on Brewer St. I attended with Mr. Thom Ticklemouse in tow, which was perfect as he accompanied me to the first Topshop Make up launch.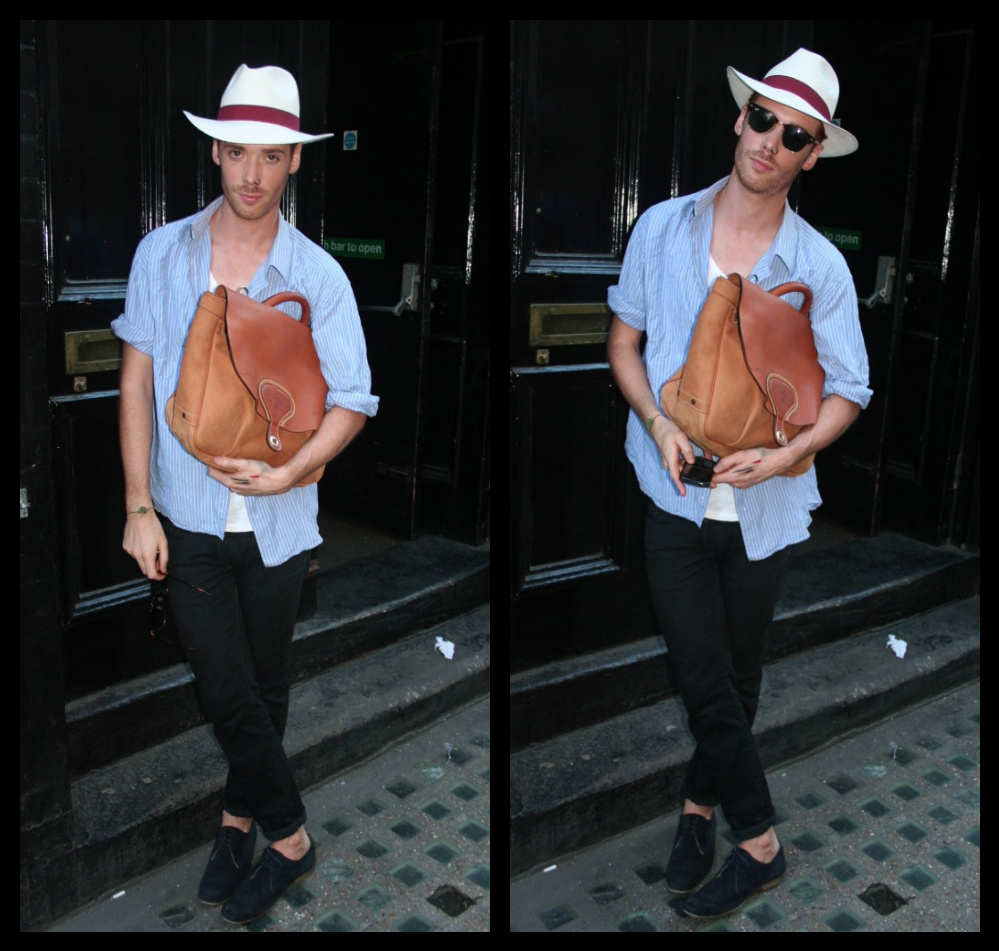 Thom came as "the man from Del Monte" in his white hat from Dam, YSL shirt, black skinnies, and black desert boots.
We had a play with the new collection at the "play station", I have to re-iterate what I said last season when they first launched, the pigments are amazing.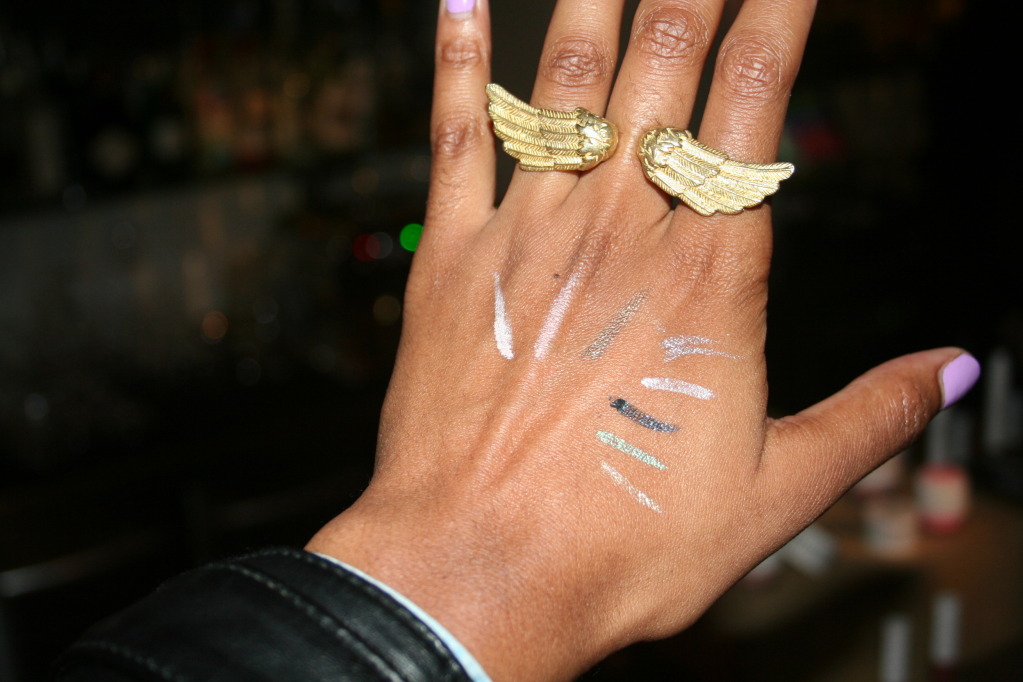 Harriet from Beauty Seen quoted Thom back to himself, telling him that last season he said "it's as good as MAC", now that's good PR, memory!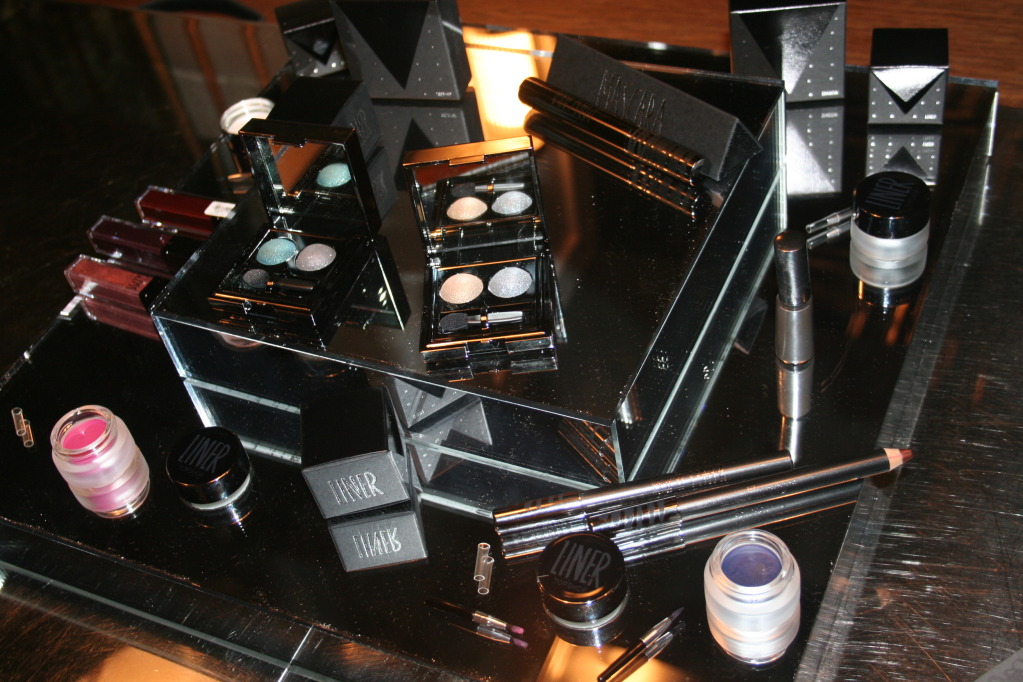 This season they've added pink, dark green, pewter, and black liners to there collection. All of which come with the applicator brush!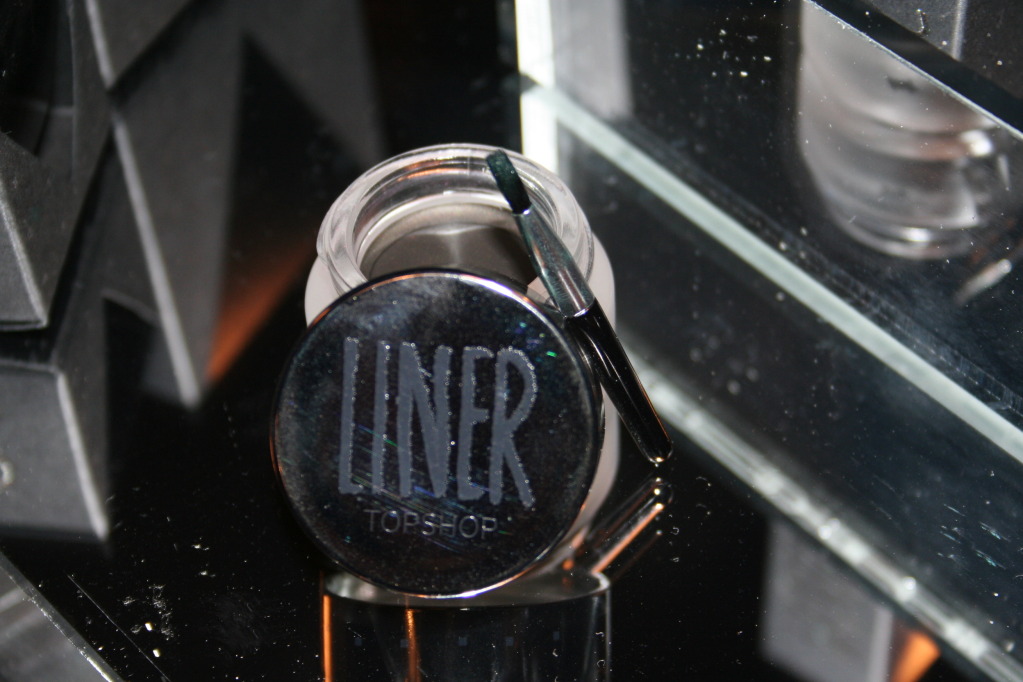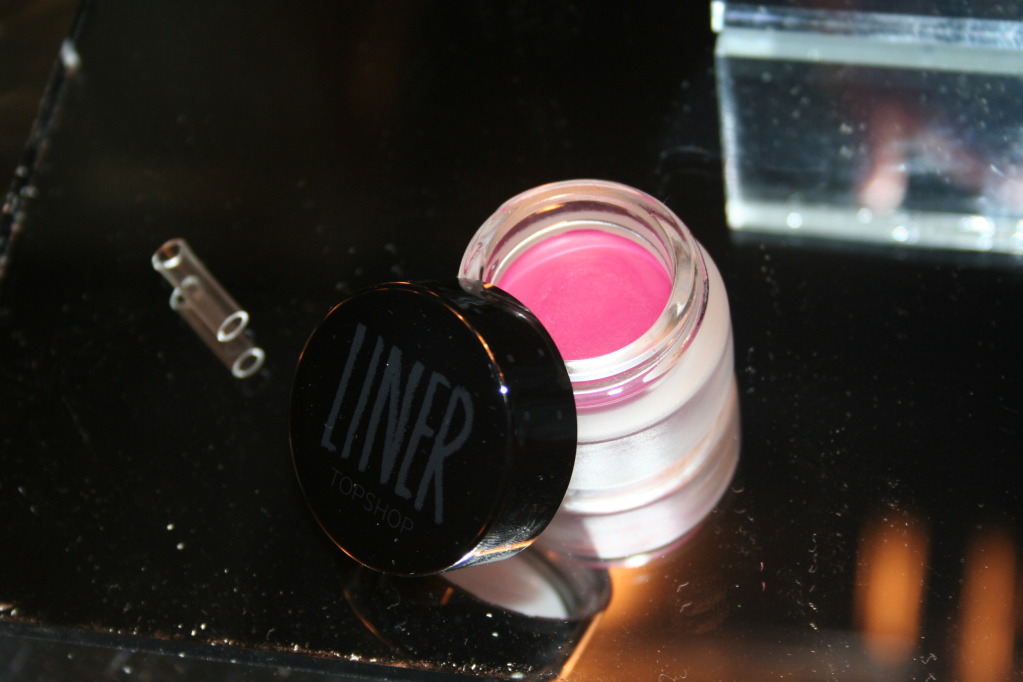 My fave product of the night was the Kohl Dust which crumbles and smudges to give the perfect smokey eye. The brush inside is fabadoshus, it's like an inflated eyeshadow sponge thing. So it has a point at the end which gives the perfect line and flick.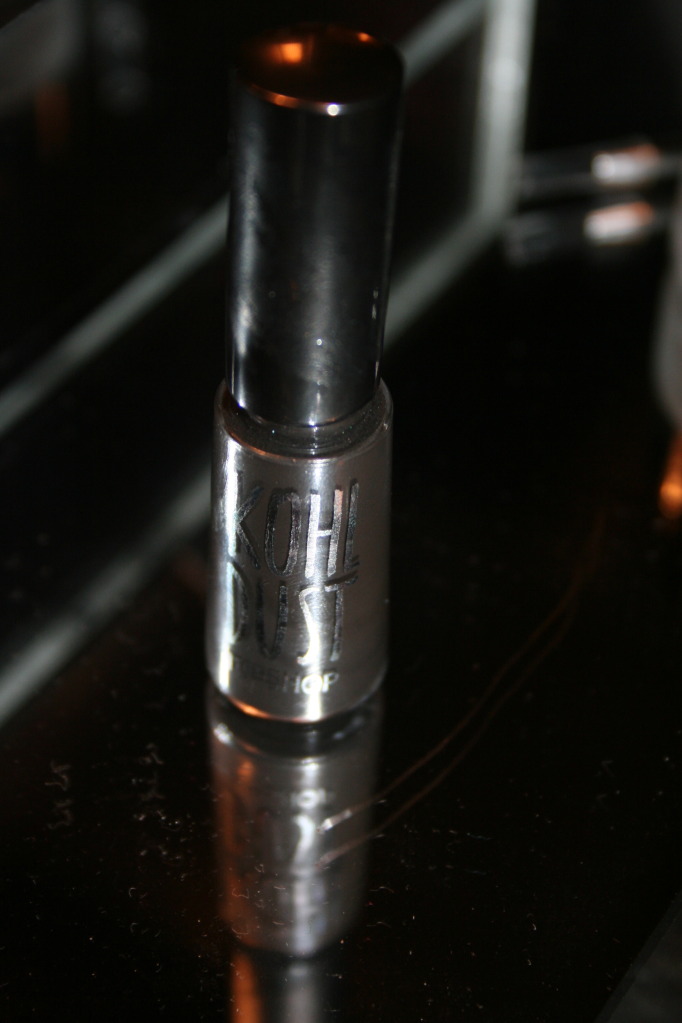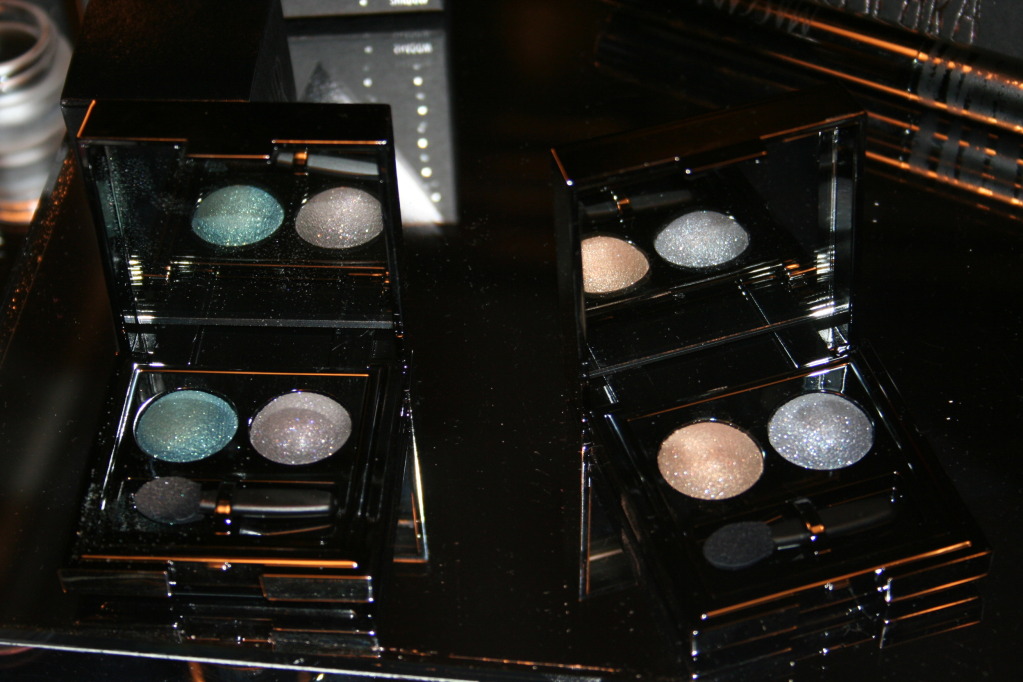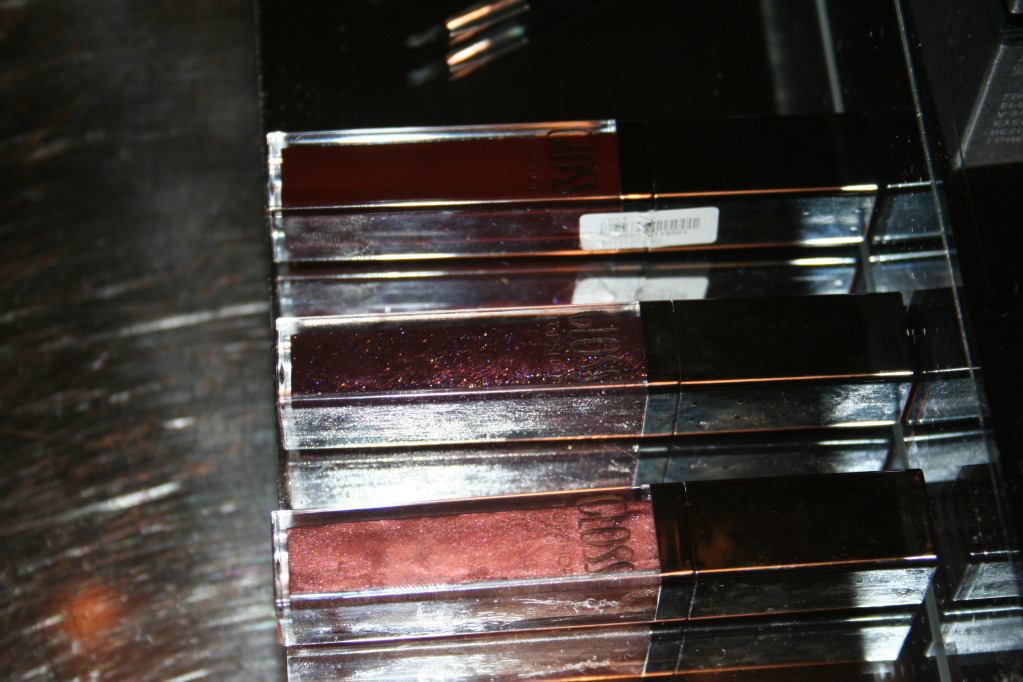 There are also new additions to the core range, powder blushes with applicator, new cream eyeshadows, coloured mascaras, and new lip polishes.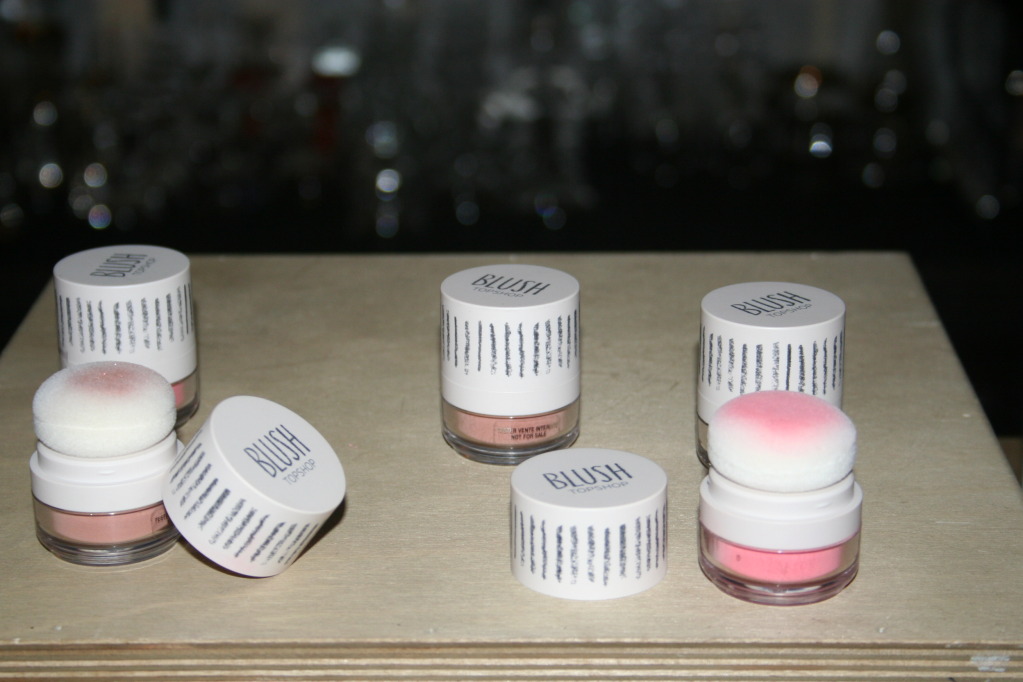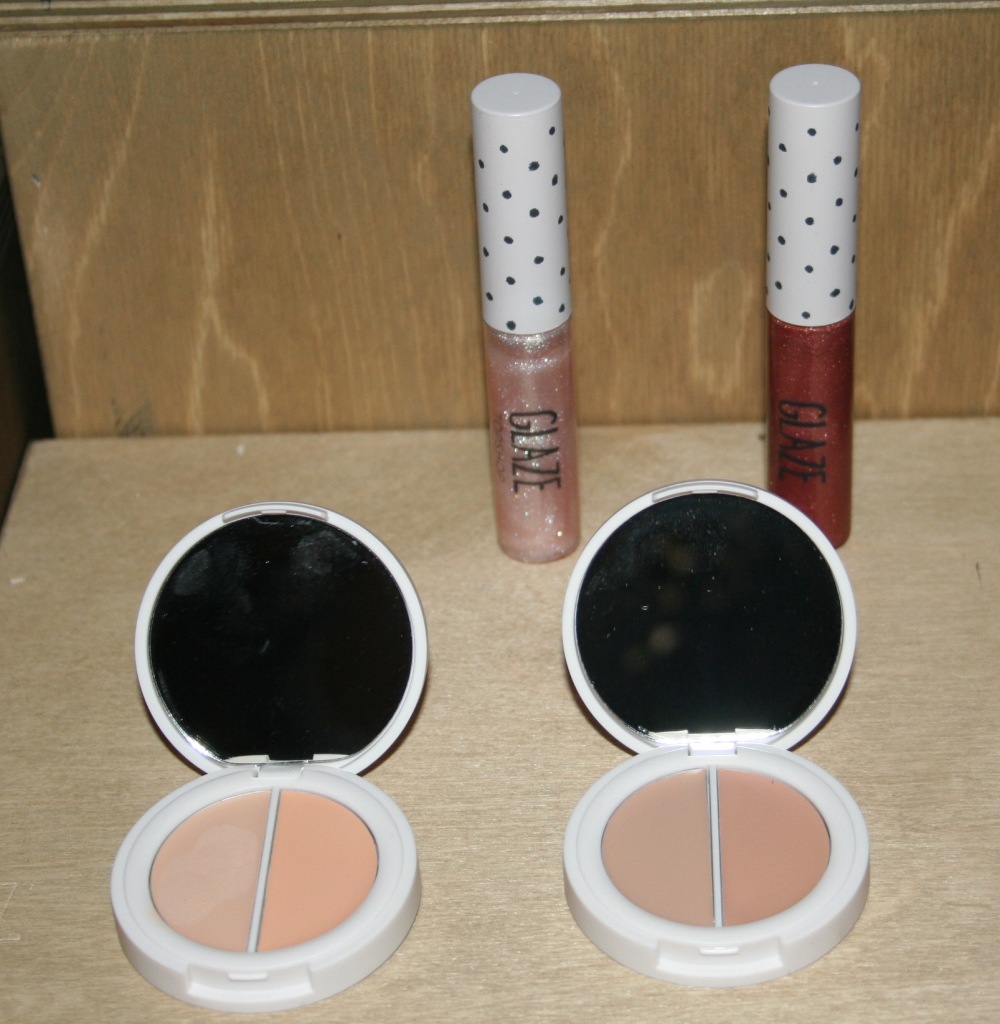 Thom Checking out the merchandise…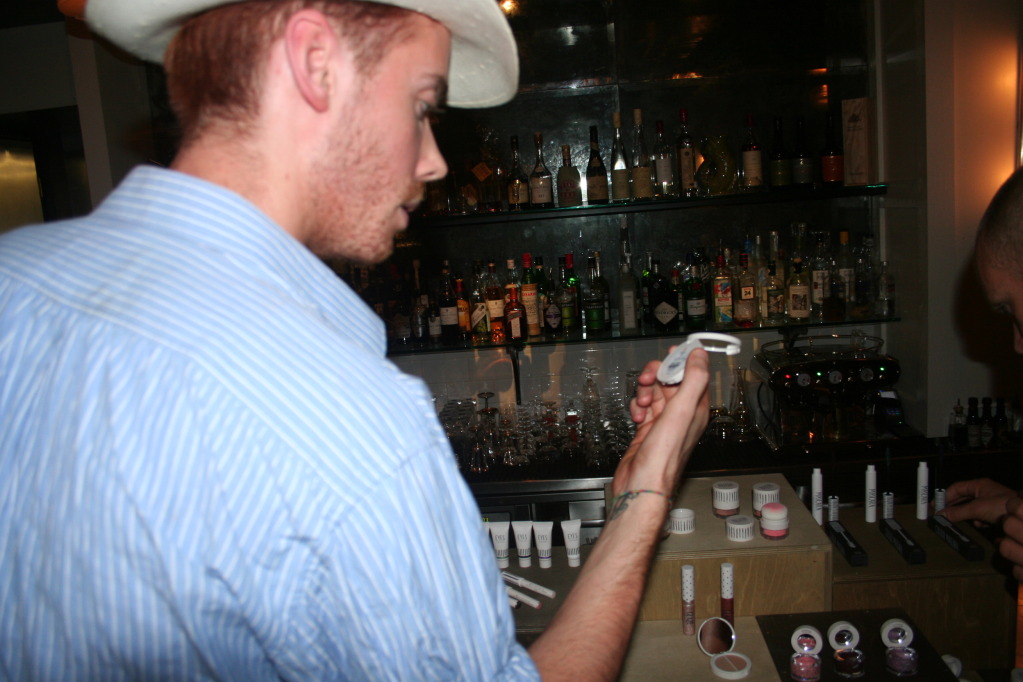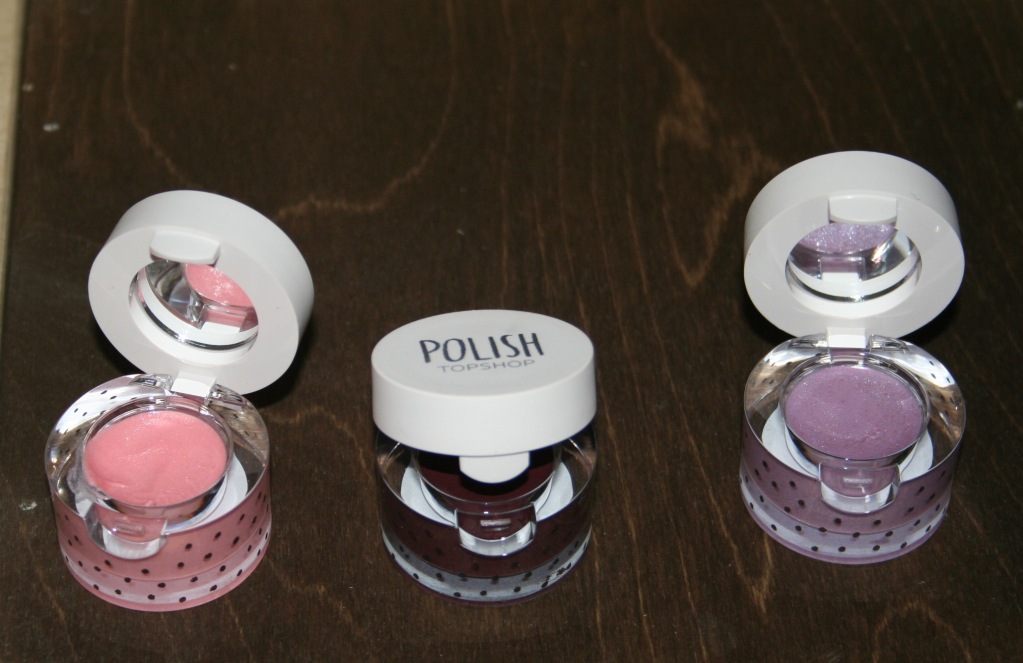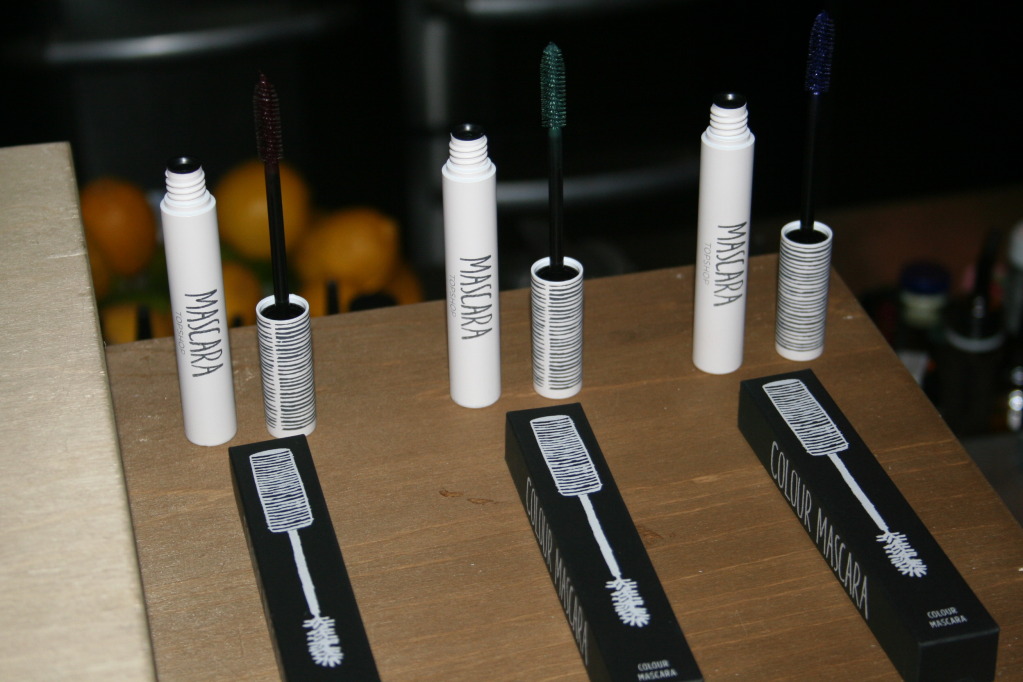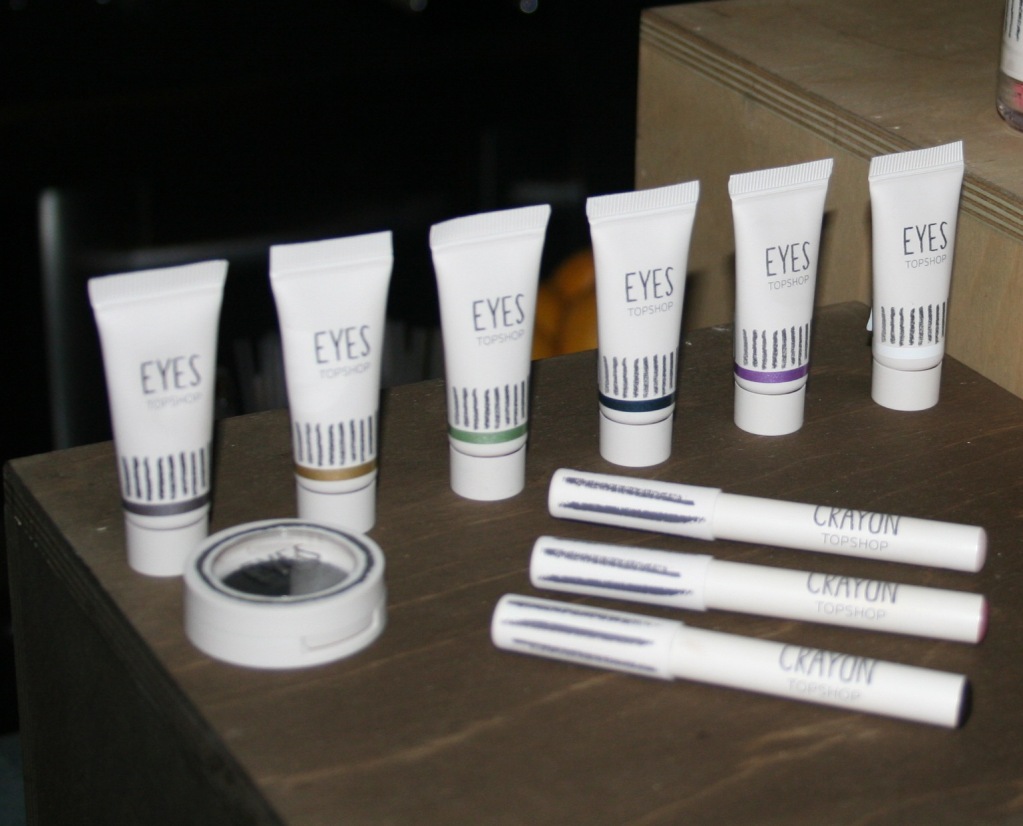 Here's a model in one of the new lip shades and a juicy Ras and Cran cocktail…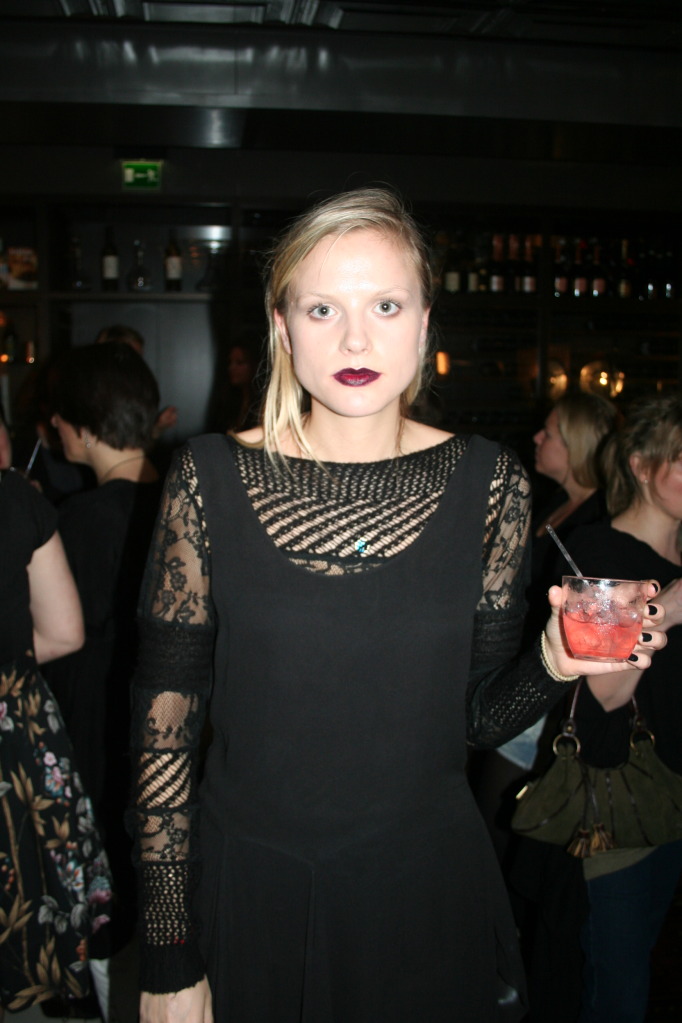 We had to leave quite early to hop, skip, and jump on over to the Boutique by Jeager event. On leaving we got given goody bags with these in…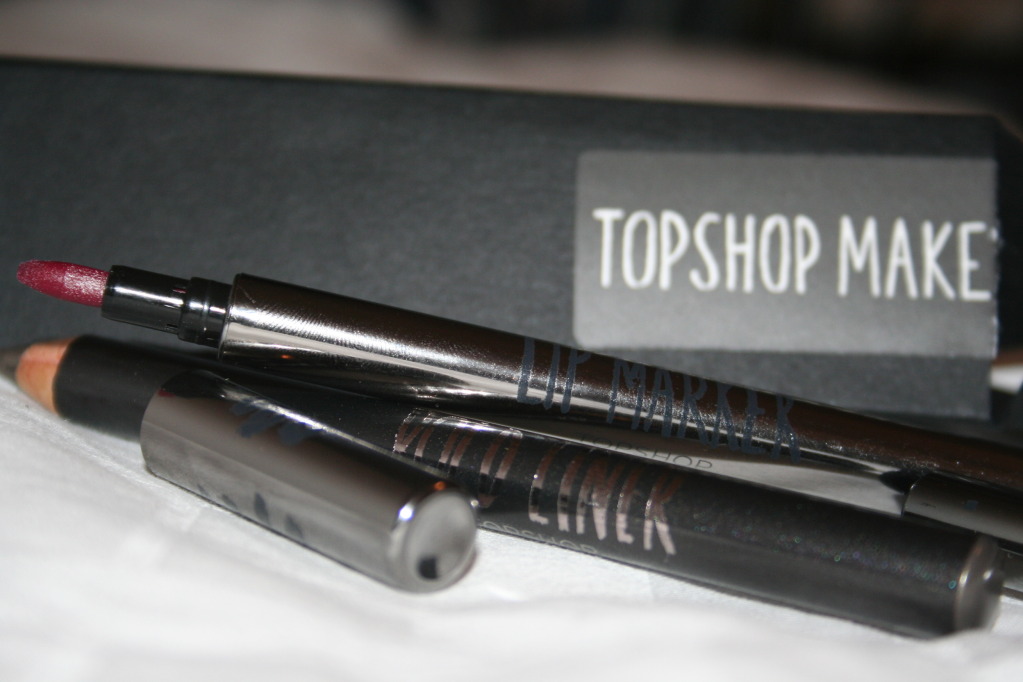 A Bold Liner in Graphite AND a Lip Marker in Ultimate, a felt tip pen for the lips! It's super juicy and super intense, for long lasting gorgeously bitten looking lips.
Topshop AW10 Trend Range aka Heavy Duty consists of 17 skus with a price range of £6-£10 (how amazwah are their prices!) limited edition available from select Topshop stores and Topshop.com