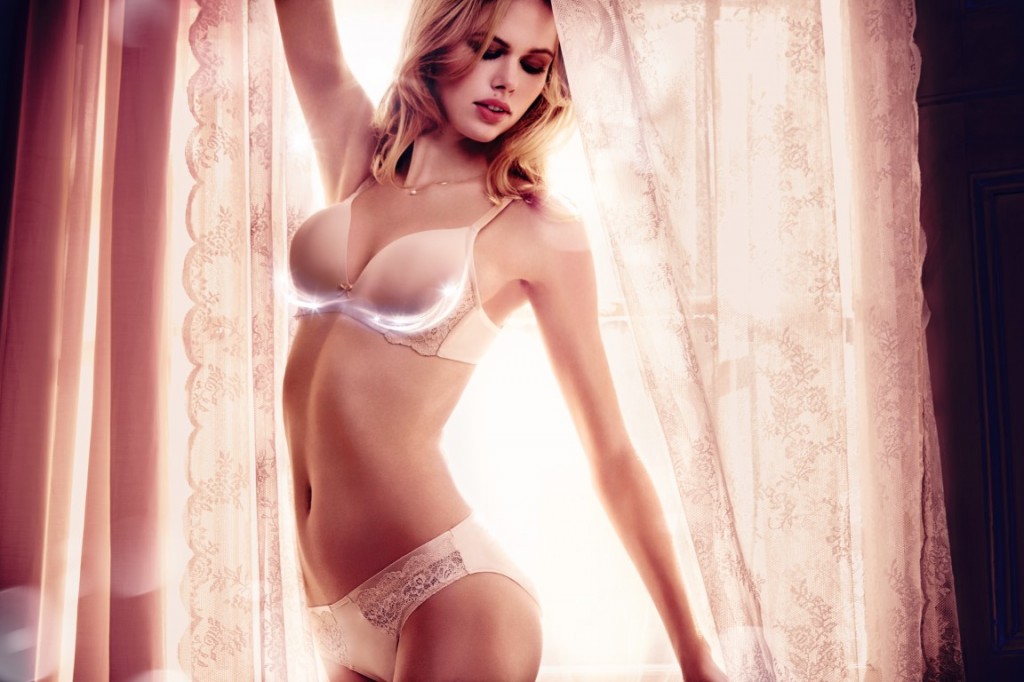 British lingerie brand Triumph are always trying to find little ways in which to make us never want to take our bras off at the end of the day.  We think this may be the best innovation yet!  Can a little piece of silicone actually change your day?  Yes, dramatically, if the Triumph innovation team have it their way.  Triumph has developed a bra that combines all the support of a wired bra with the feel and comfort of a non-wired.
After hearing women complaining about uncomfortable bras: the discomfort, redness and constant fiddling from women all over the world, the innovation team got to work on creating a bra that gives the best of both – comfort and support.  This key innovation centres around a clever little silicone piece that gives the magic of support without wires digging in!  A built-in mesh stabilizer offers additional support that moves with your body.
As women we face daily struggles from chipped nail varnish and laddered tights to uncomfortable heels.  Whilst Triumph may not be able to solve all these problems, they can put an end to uncomfortable bras. With the introduction of Magic Wire and their latest campaign 'Niggle Fix' women can finally say good bye to tightness, digging and fiddling – and experience the 'no wire' sensation.
Body Make-Up Magic Wire
This new everyday series combines the latest underwire technology with fashionable design and the second-skin comfort you've come to expect from Body Make-Up.  Experience the ultimate fit thanks to the new Magic Wire – so comfortable you won't even know it's there. Available up to F cup.
£34 – 36 for Body Make-Up Magic Wire bra, £16 – 18 for tais and hipsters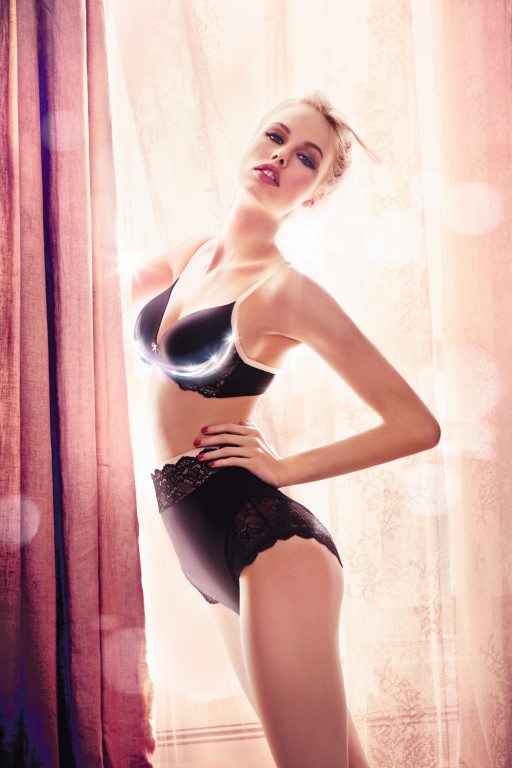 Contouring Sensation
Introducing the most beautiful and feminine shape wear available today – featuring the ultimate in comfort innovation: the soft yet firm Magic Wire. Glamorous designs are crafted with luxurious lightweight lace, scallop-shaped engineered edges and pretty bow details. Available up to F-cup.
£36 – 38 for Contouring Sensation bra, £22 – £35 for briefs.
The Magic Wire Collection is available from Triumph.com