Maison Francis Kurkdjian Paris are about to launch yet another fabulous fragrance, Aqua Universalis forte.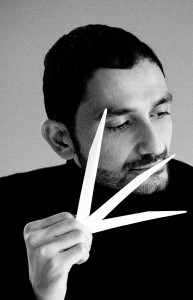 After becoming an overnight sensation after his creation of "Le Mâle" in 1995, the perfumer has gone on to create some of my favourite and iconic fragrances such as  Rumeur for Lanvin, For Him/Her for Narciso Rodriguez and Armani Mania for Giorgio Armani. The launch of the limited edition of forte is the direct result of the popularity of Francis Kurkdjian's eau de toilette Aqua Universalis, an everyday delight that can be used on your skin, in the house or on linen, providing a reassuring freshness.
There is only one step from eau de toilette to eau de parfum but it is a decisive one, which many perfumers do not like to take unless they consider it truly worthy of interest. Composing one more sheet of music was a musical challenge for Francis Kurkdjian: and forte is the key.
forte has the same "sunny" emotions, but adds the memory, sparkle and intensity to the citrus charm and white flowers of the "classical" Aqua Universalis. The result is the fabulous, precious, sought-after "sillage" or lingering trail left by the fragrance, which an eau de toilette cannot offer to the full.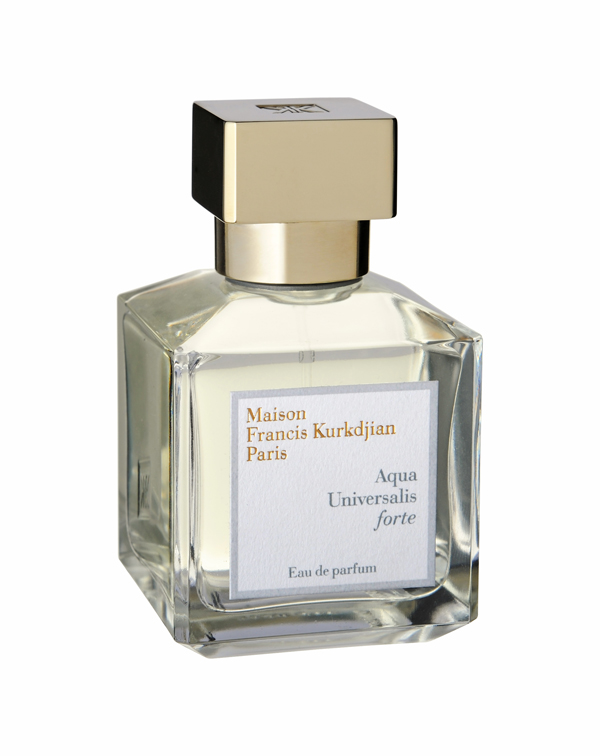 Here comes the science…
The Sicilian citron is still there, but with another bergamot chosen this time for its greener, more brilliant, sparkling notes. The nobility of a bouquet of white flowers – lily of the valley and seringa – elevated by the absolutes of Egyptian jasmin flowers and Moroccan roses. The fullness of light woods as a base note, brought to the fore by a more sustained musky accord. And finally, an exceptional concentration on a par with an extract. In short, an aerial fragrance, at once light and powerful like gold in summer.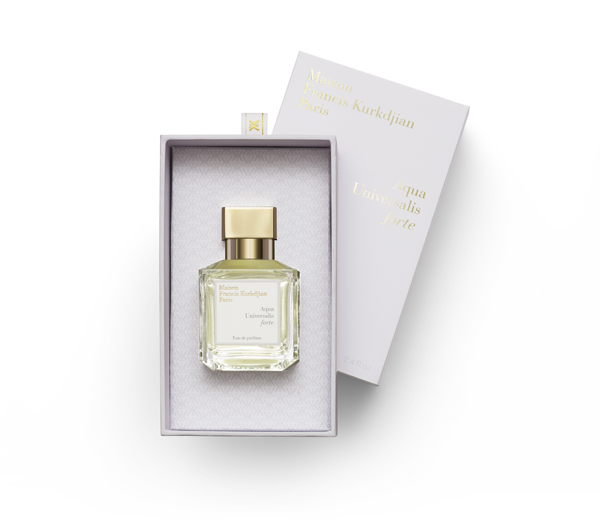 Limited Edition Aqua Universalis forte is available in 70ml at £140.