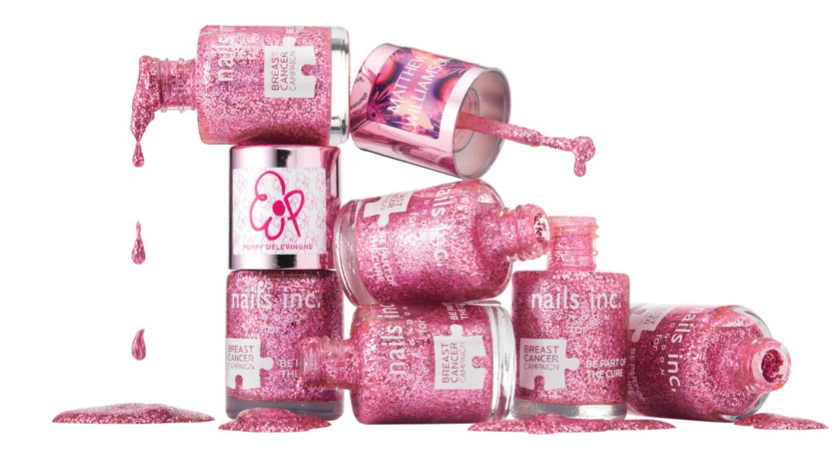 This October to support Breast Cancer Awareness Month, Nails Inc have partnered with designer Matthew Williamson and model and actress Poppy Delevingne to create two limited edition polishes exclusively for Breast Cancer Campaign.
Both designer and model were asked to design a top for the brand's iconic Breast Cancer Campaign glitter pink polish. Matthew Williamson went for one of his signature prints, while Poppy went for a poppy to represent colour.
Get involved in the Spot The Pinkie campaign! Throughout October whenever you see Nails Inc's iconic Breast Cancer Campaign pink glitter nail polish – whether it's in a bottle, on a celeb or on a mannequin in a department store window – you need to tweet using the hashtag #spotthepinkie and tag @nailsinc along with the location you saw it; helping raising more awareness and funds for the campaign.
For every limited edition bottle sold £1 will be donated to the charity, and for every tweet 10p will be donated to help fund life saving research.
Get involved and go pink in October!