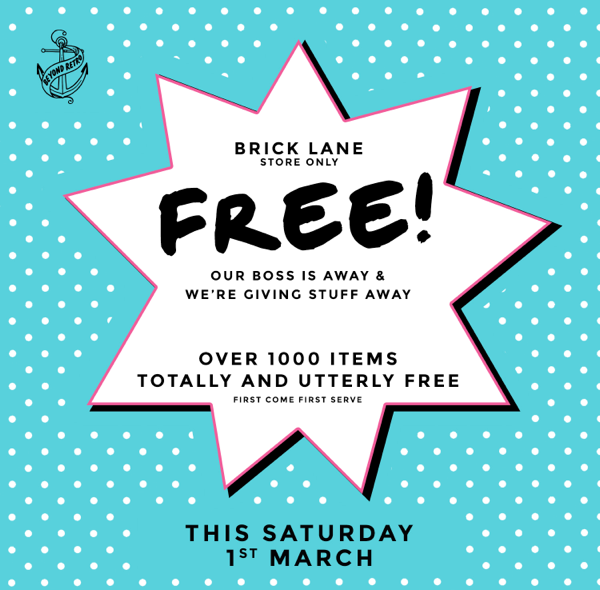 Vintage chain Beyond Retro have decided to live by the saying "While the cat's away, the mice will play", or in this instance – run a muck! While their boss is on the other side of the world, they have decided to hold their biggest giveaway yet!
Rummage in the Cheshire Street store this Saturday 1st March to bag yourself a one off FREE item! With over 1,000 pieces of Beyond Retro own label and vintage gems to give away, you can choose from skirts, dresses, sweatshirts, military jackets and woven sandals… the list is endless!
Just remember… these treasures ain't hangin' around for long, so get here quick to get the pick of the bunch. As a very wise man once said- you snooze you loose!
Ready, set, rummage! No pennies required, No purchase necessary, it's FREE, yep totally and utterly FREE. They may say that there is no such thing as a free lunch, but least you can enjoy it knowing you didn't have to pay for your new threads!
SATURDAY 1ST MARCH @ BEYOND RETRO 110-112 CHESHIRE STREET E2 6EJ. 10AM