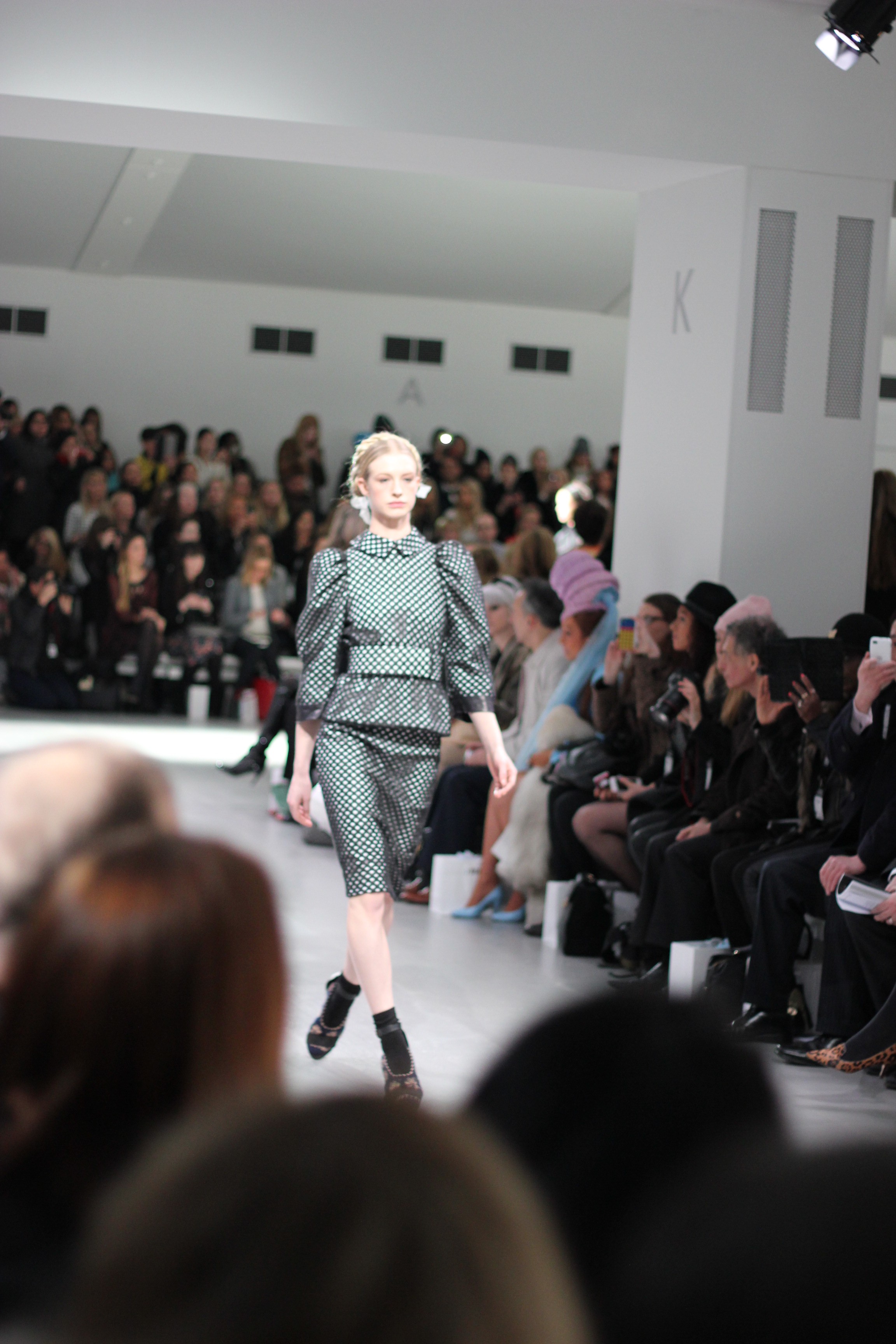 Bora Aksu AW14 took inspiration from his mother Birsen's photos and letters, sent from boarding school as a thirteen year old girl. The collection begins with definite references to the uniformed appearance of his mother and her friends, white collar uniforms and braided hair begin the first chapter. The juxtaposing ideas of uniformed society and individual will is what Bora Aksu has played upon through colour, form, and texture.
Black, midnight blues, and stark whites, pale pinks and silvers mixed with rich reds and mustards punch through childhood passion and mentality. Pencil skirts, high collars, and bodice tops refer to conformity; while shorter lengths and masculine jackets play up the rebelliousness. Confidence and surety in new found independence are shown in floor sweeping gowns.
The contrasts are also written into the fabrics; formal wools and corduroys are mixed with silks and beaded organza. Leather has been used to play an important bridge between the materials and story. Combining formality and structure with a touch of rebellion, the pieces were crafted with the finest of skins from the distinguished Turkish Leather Brands.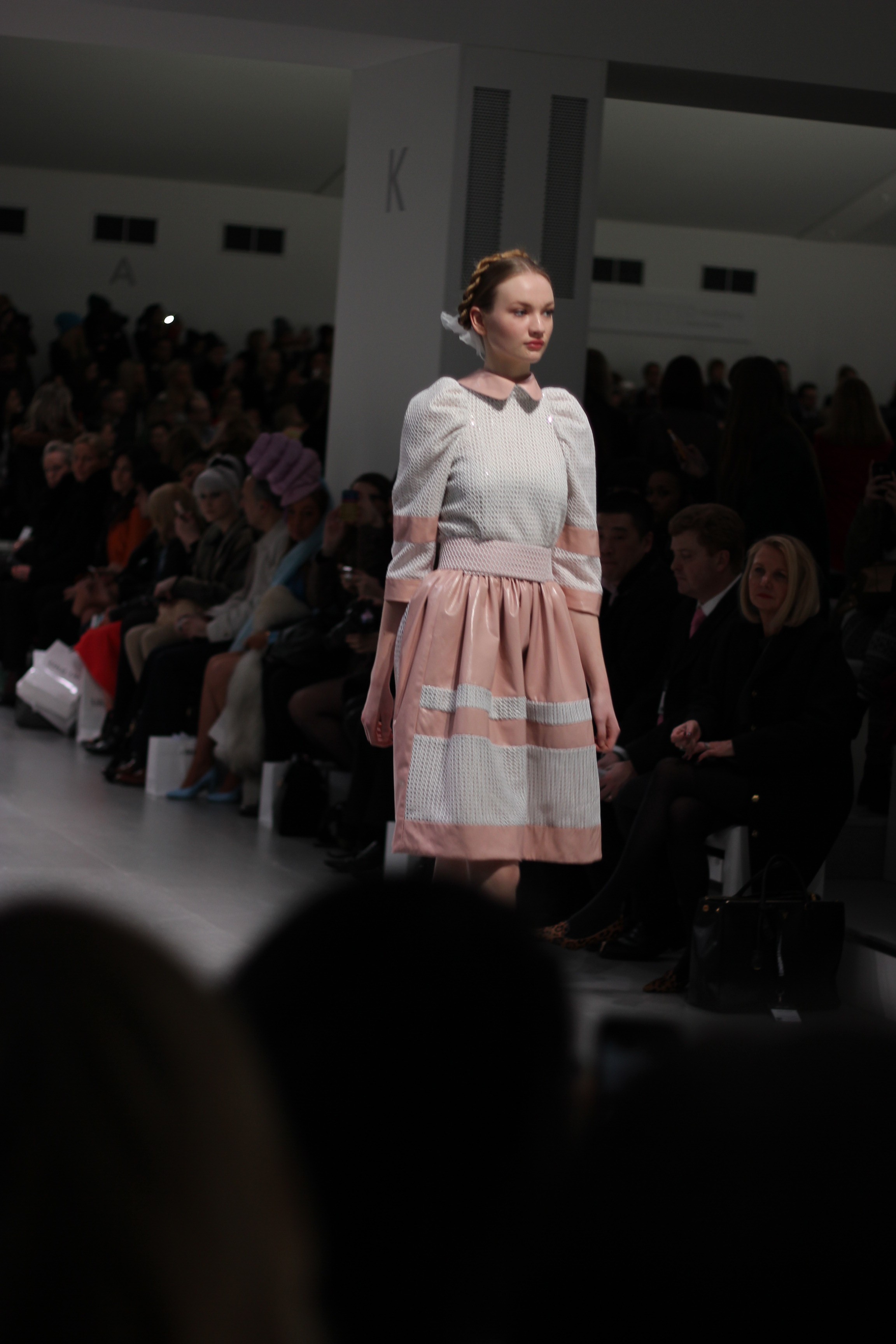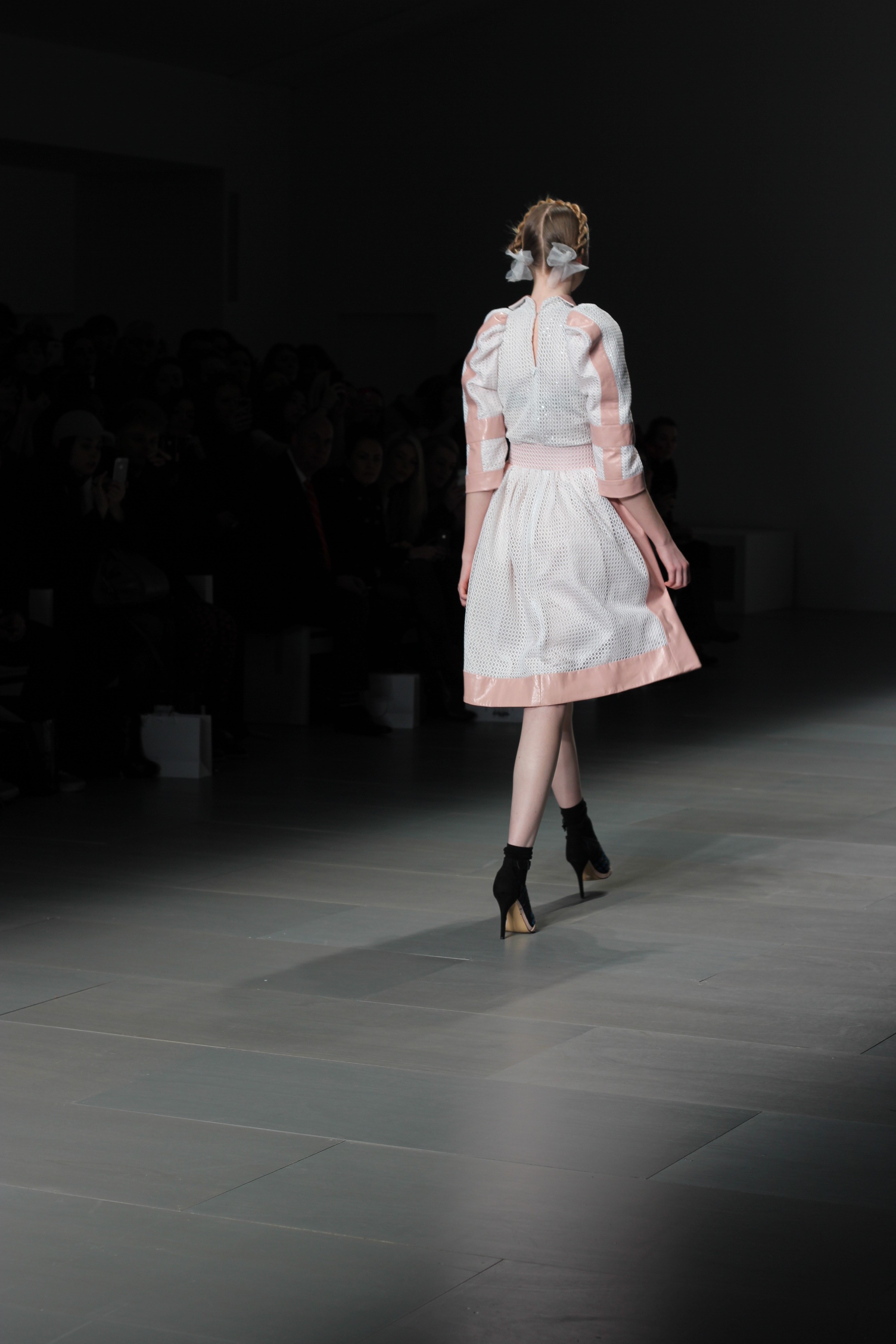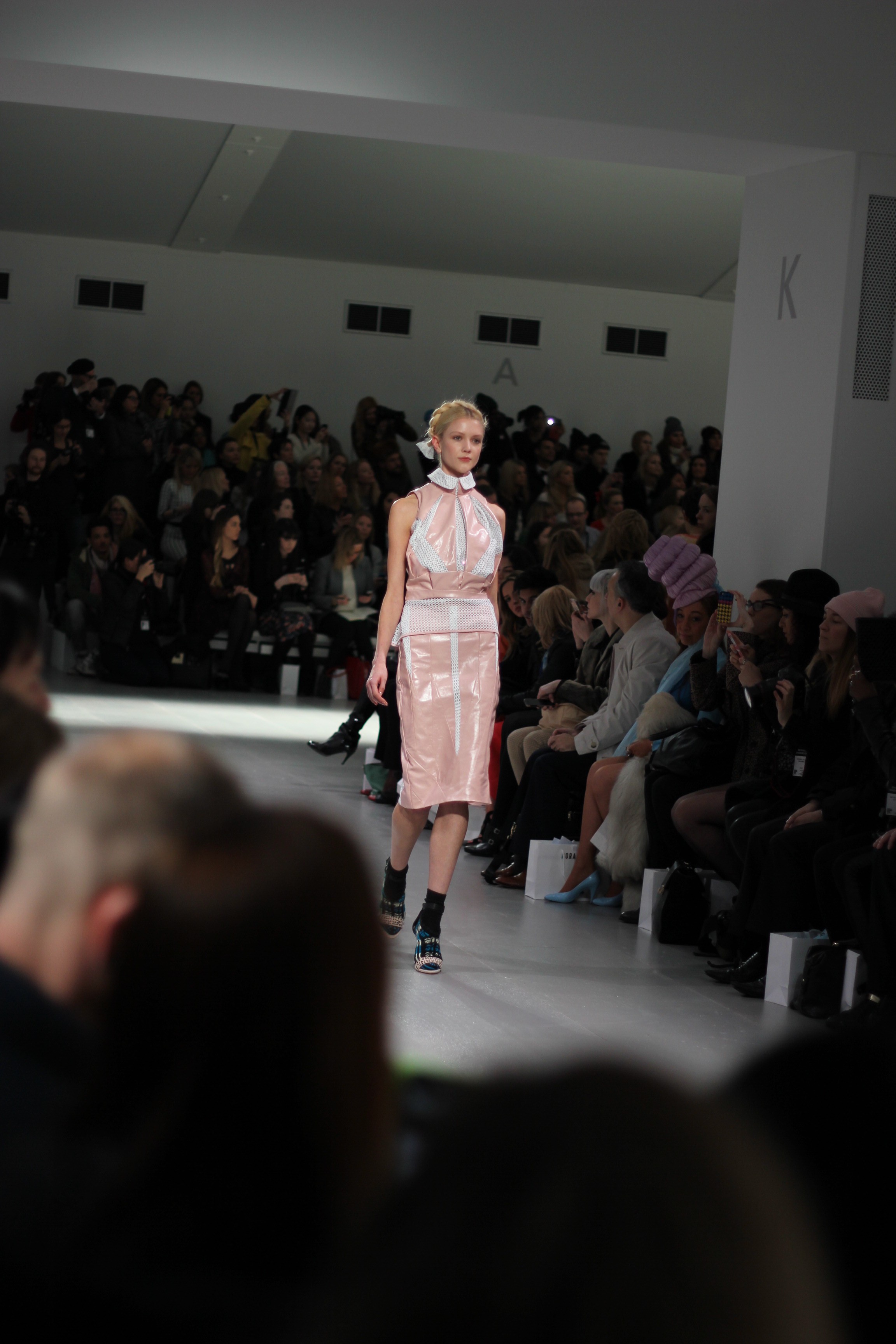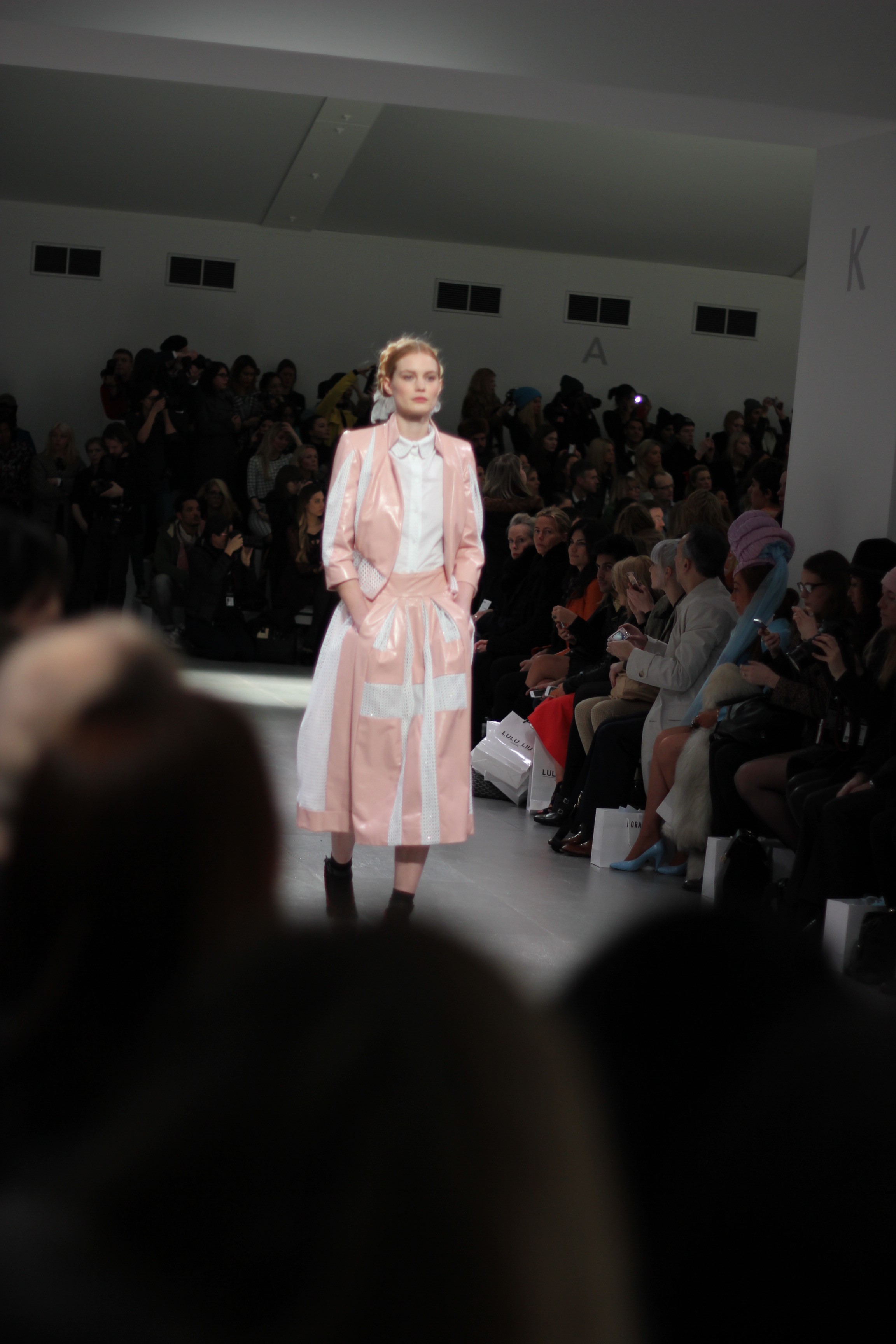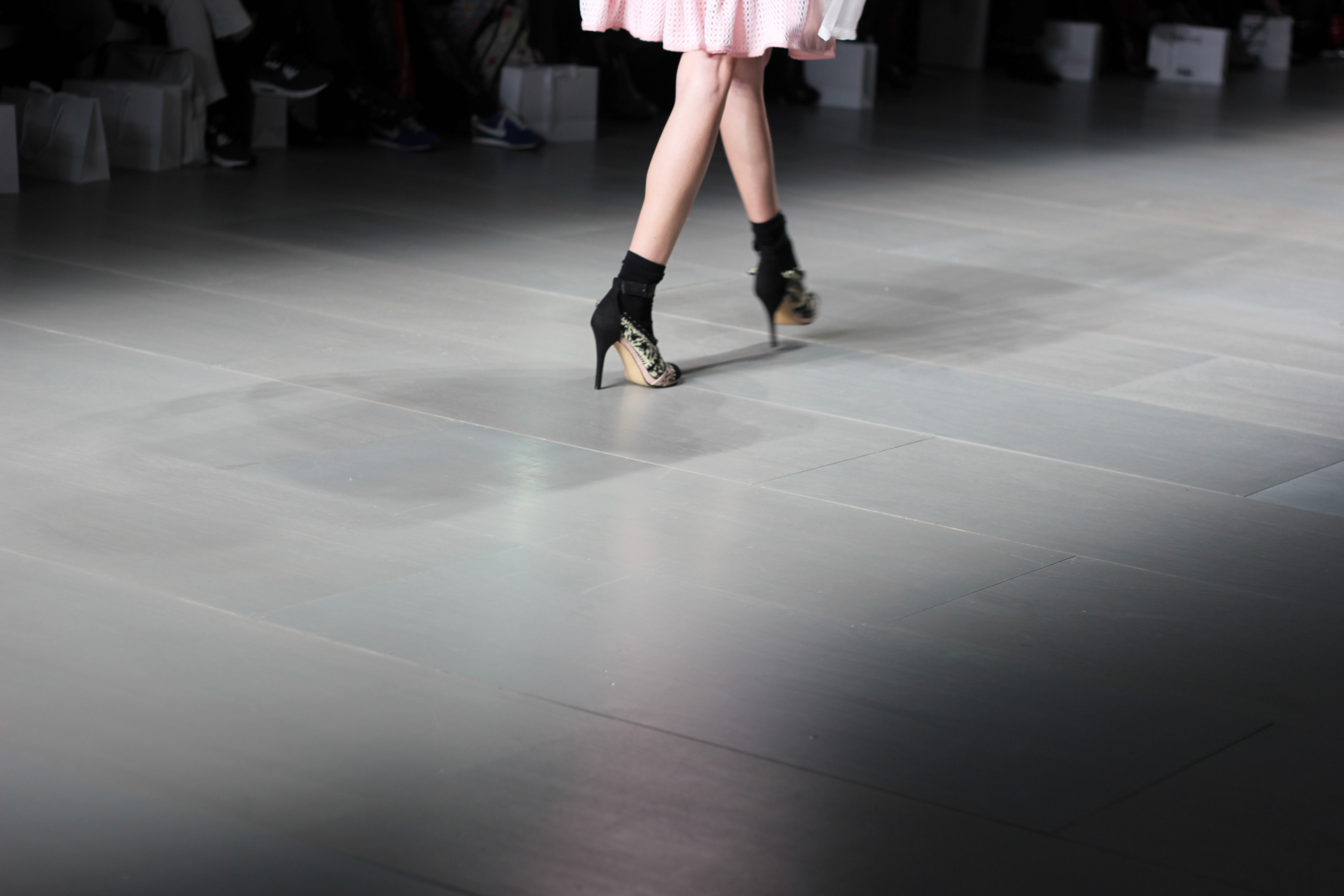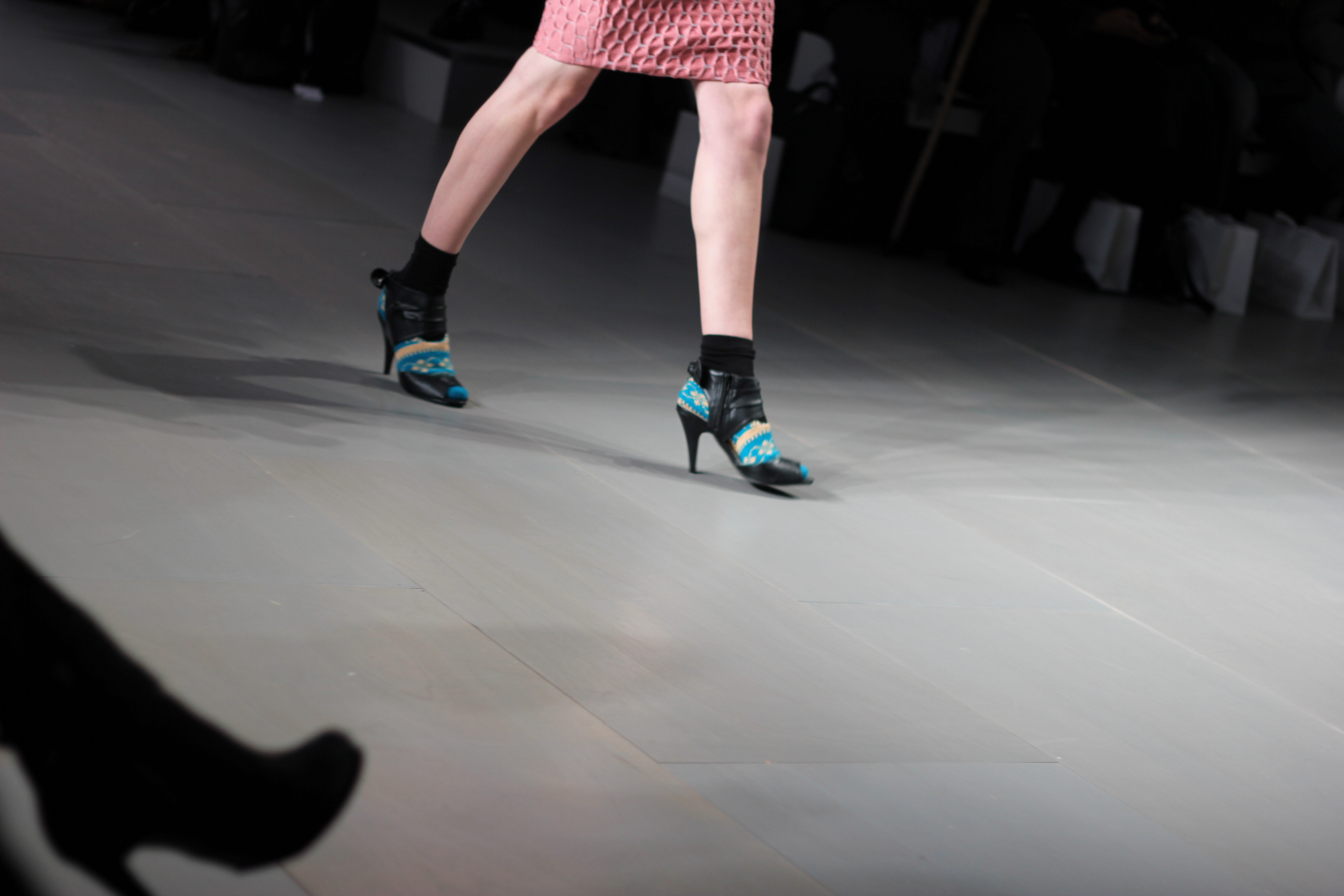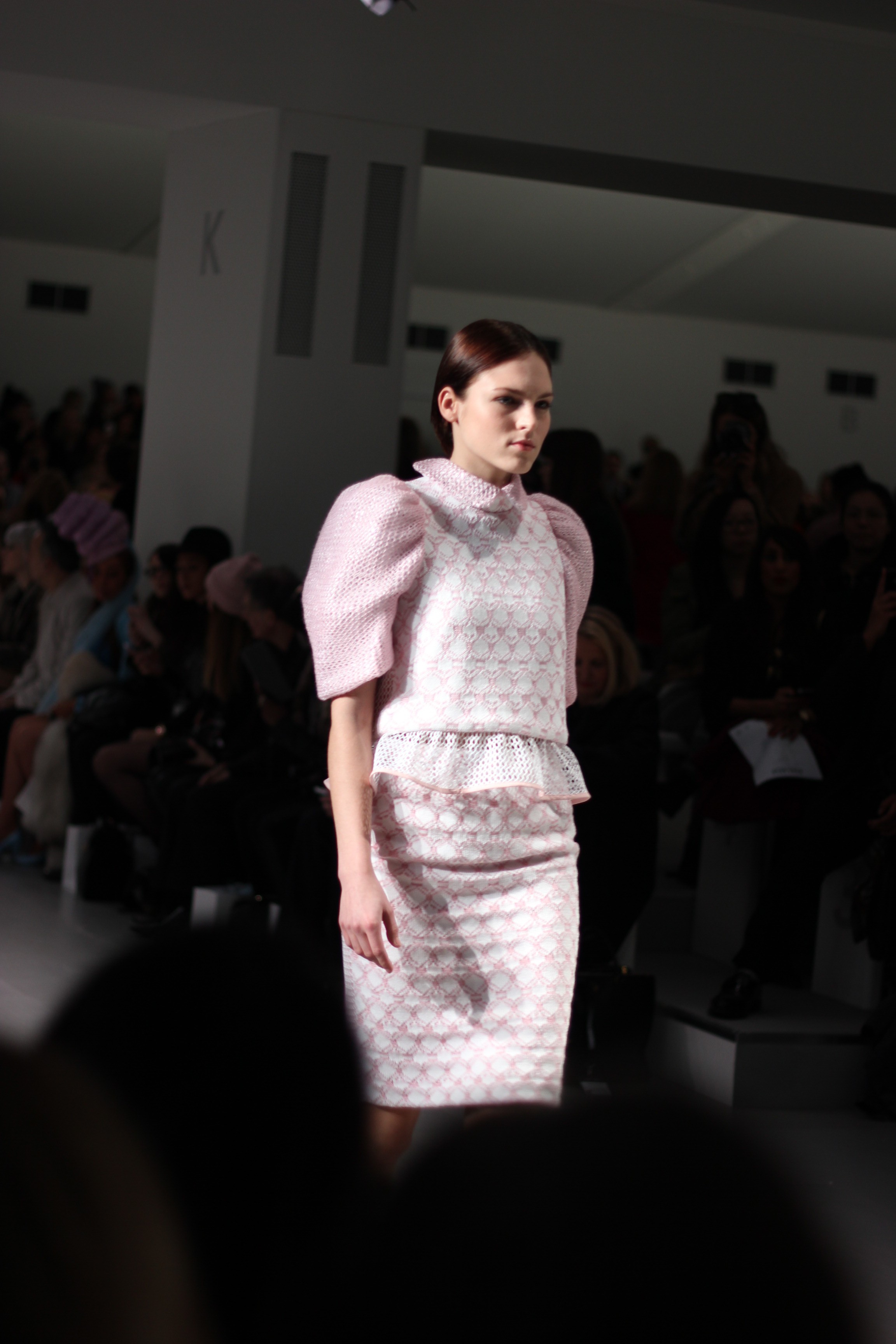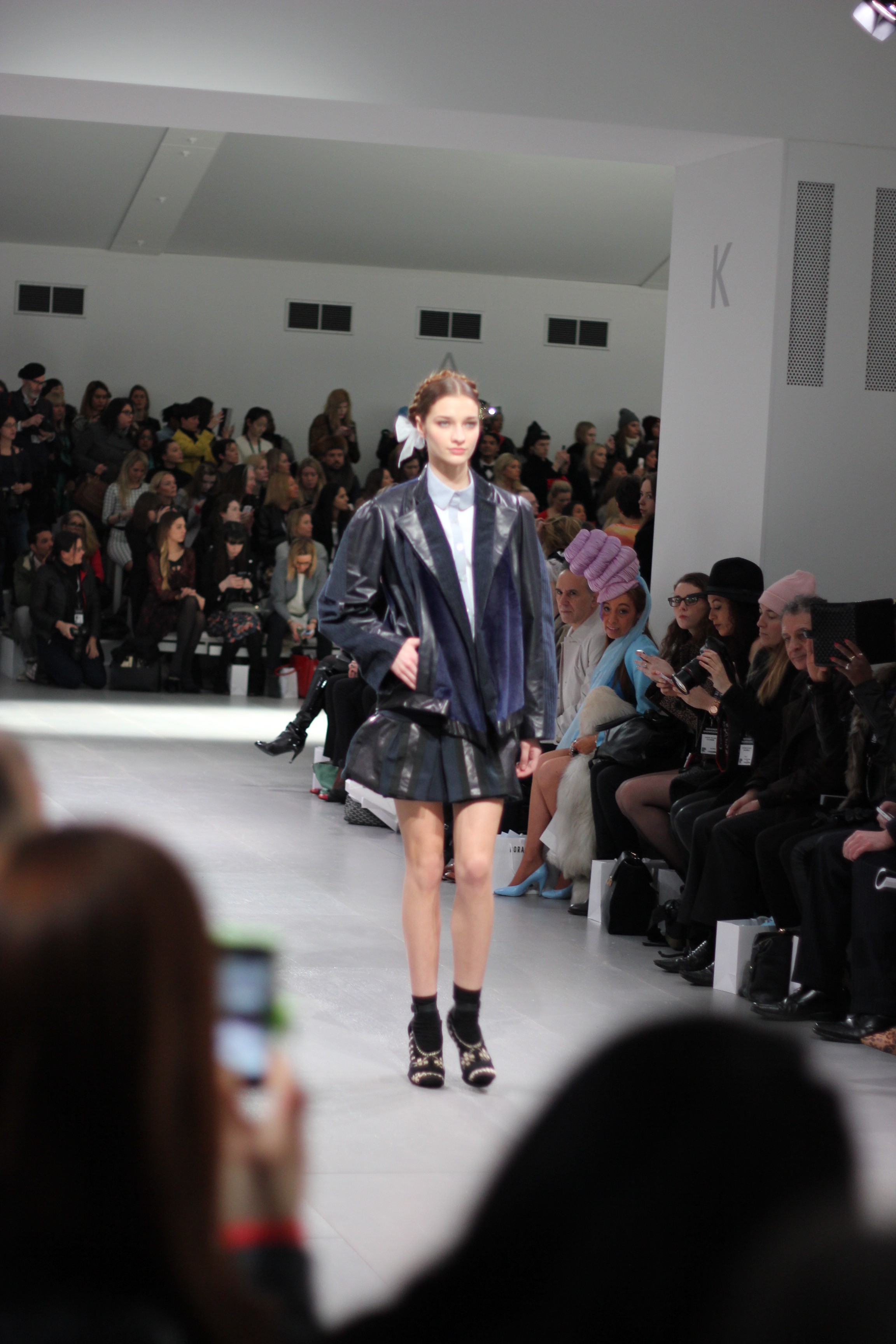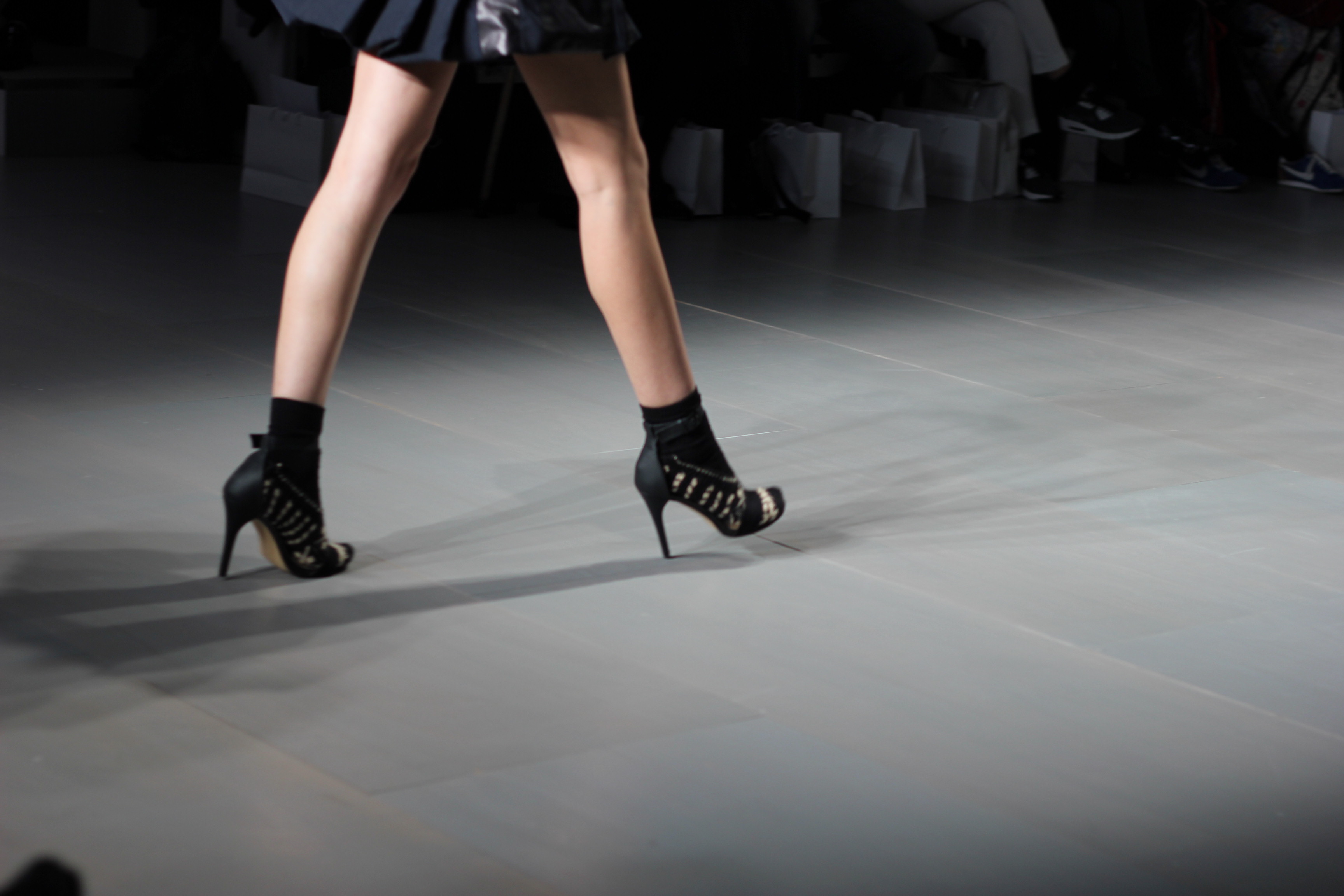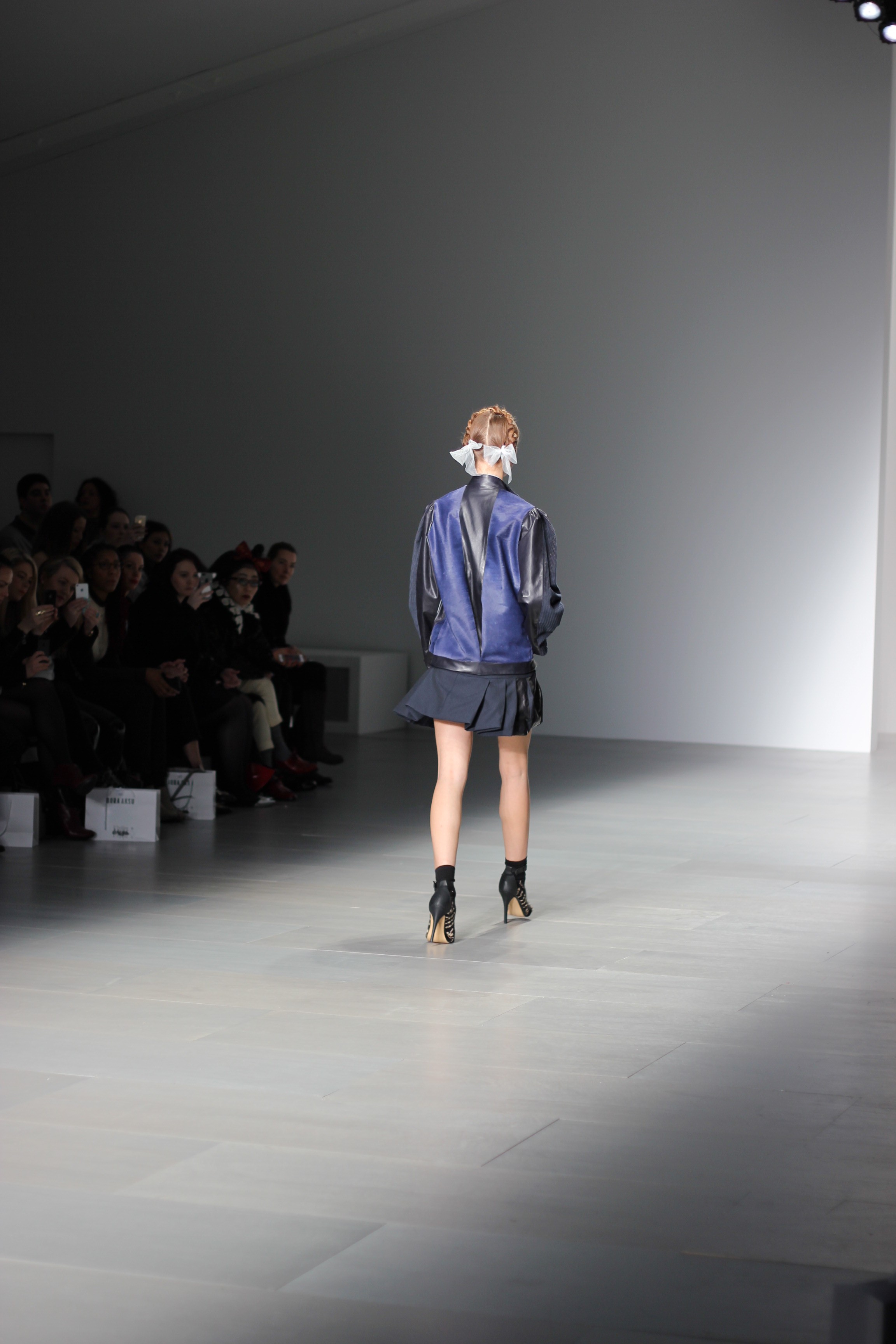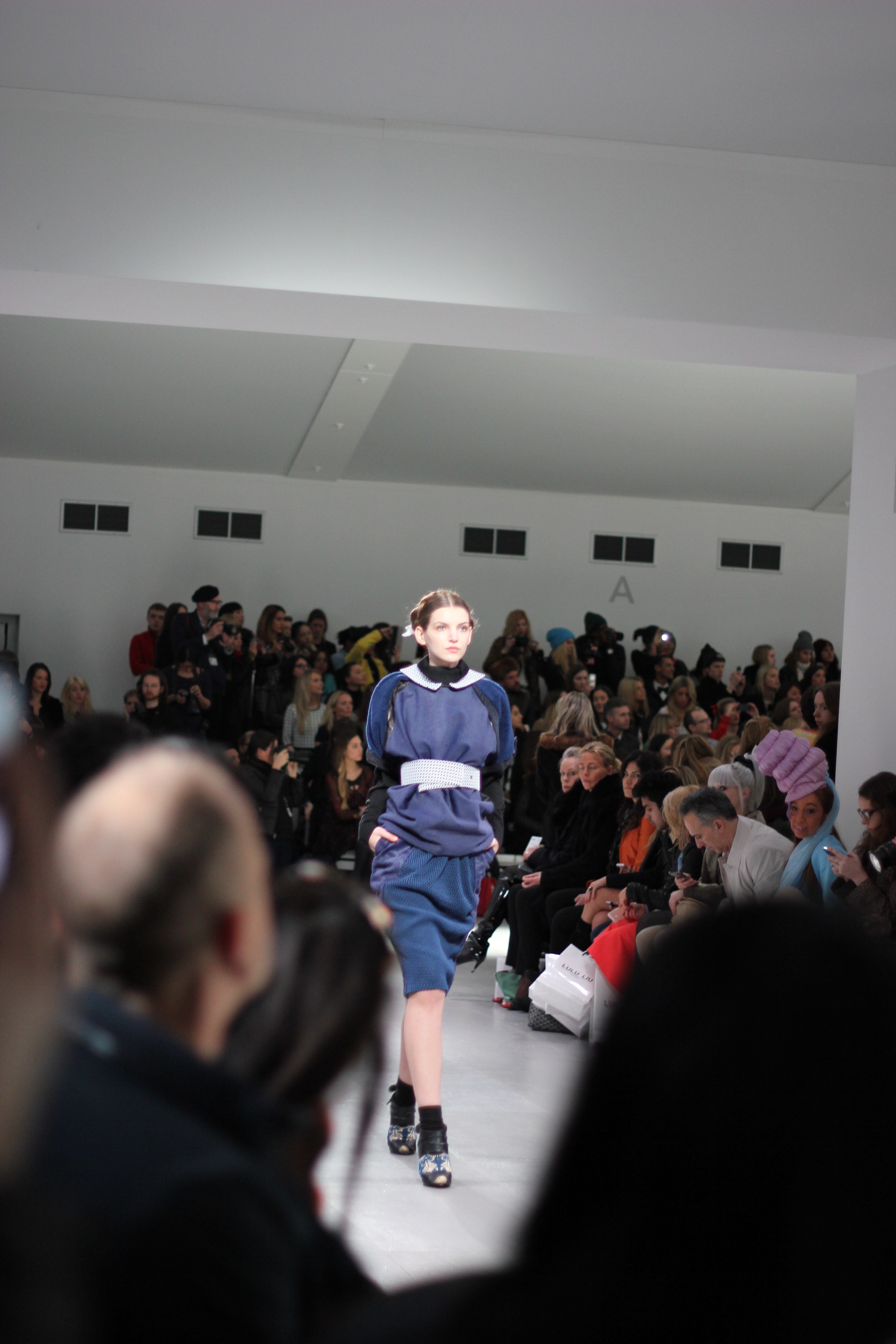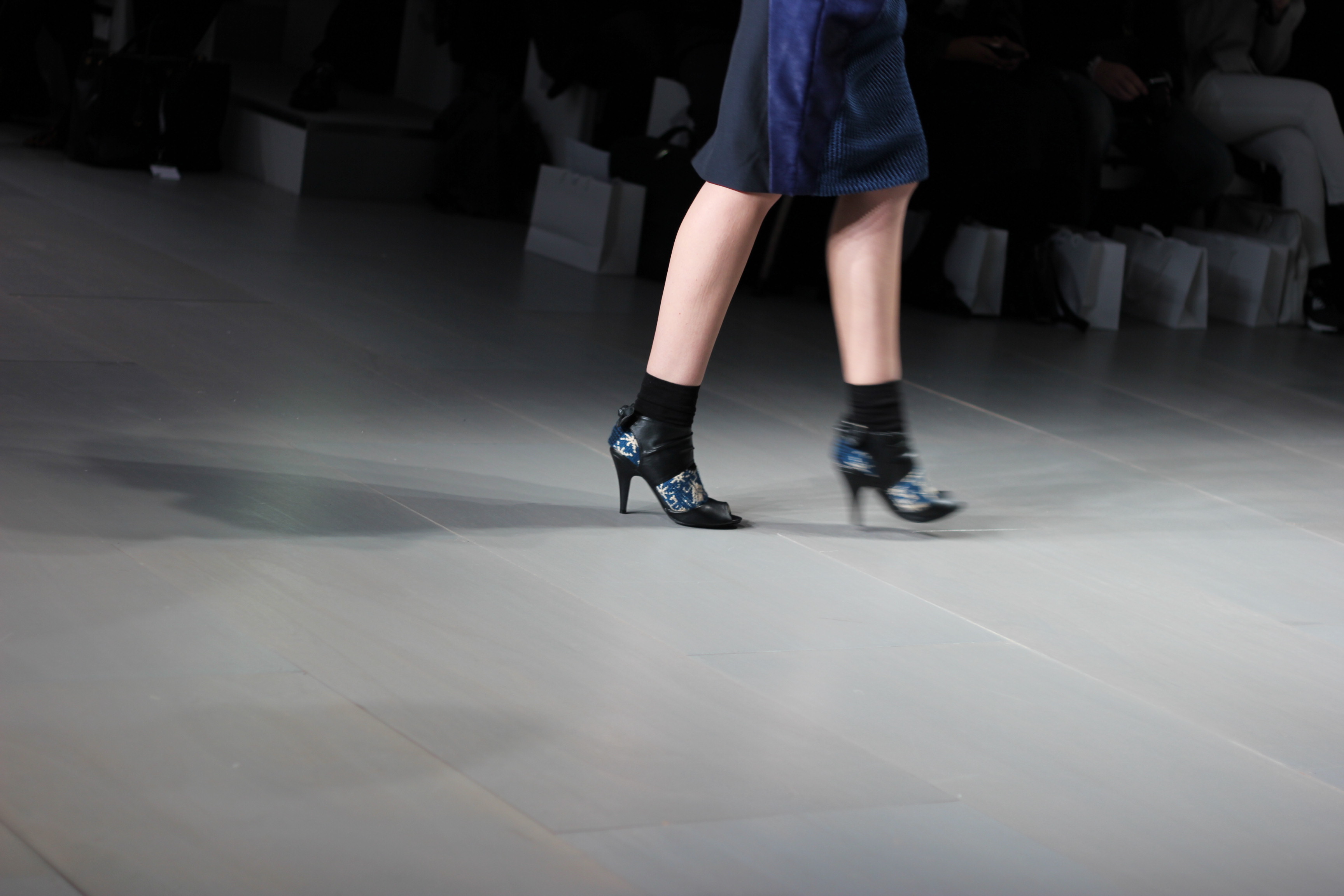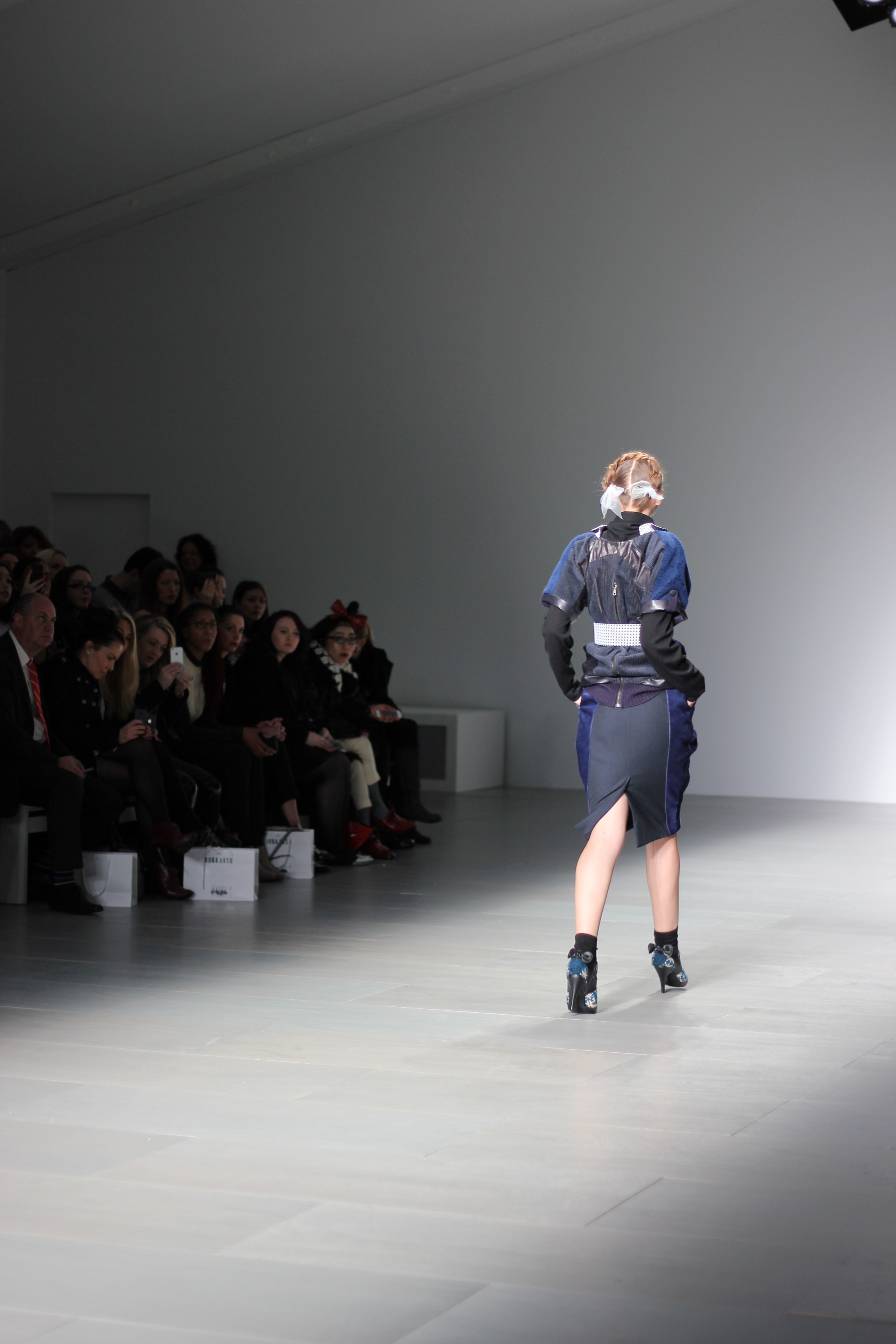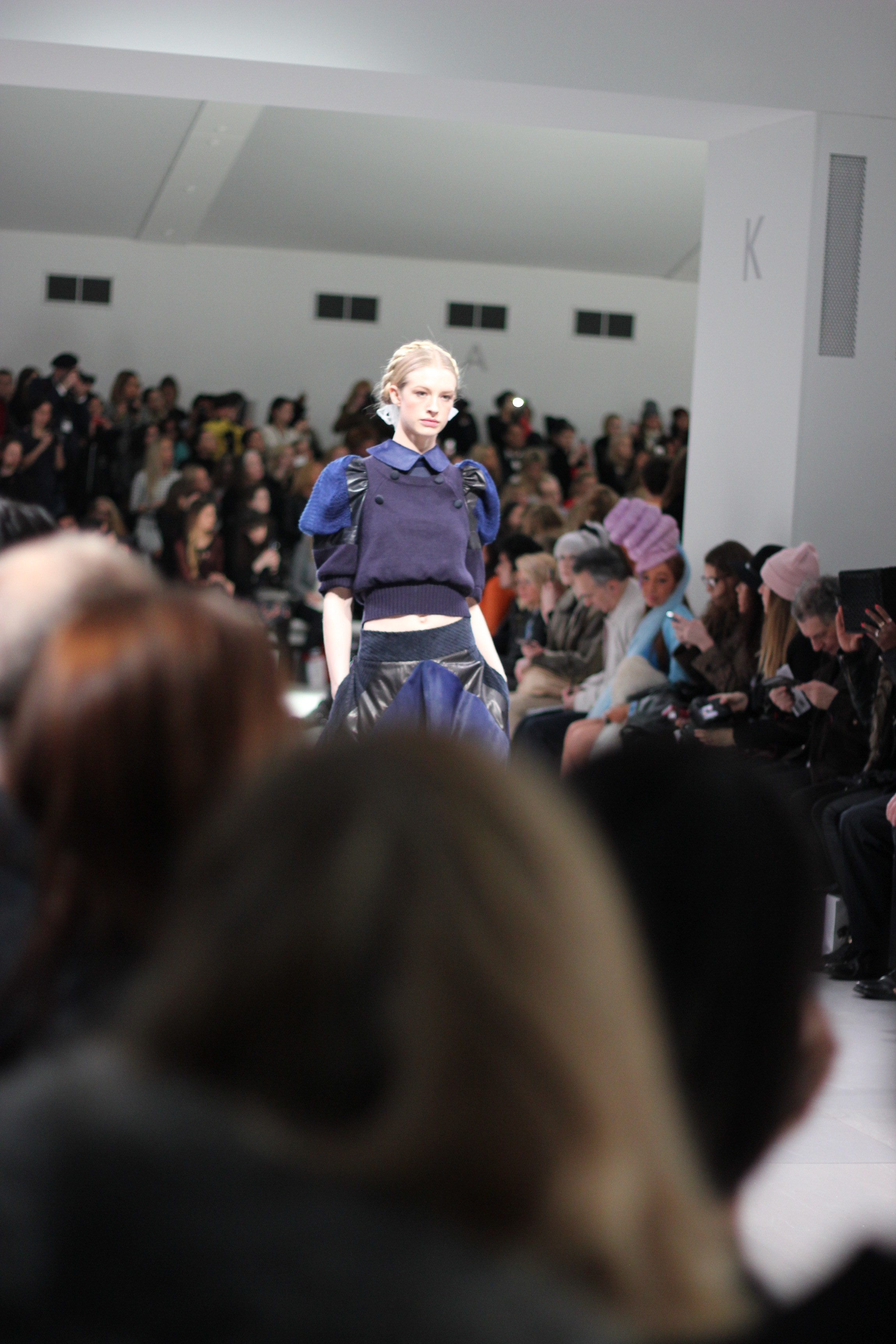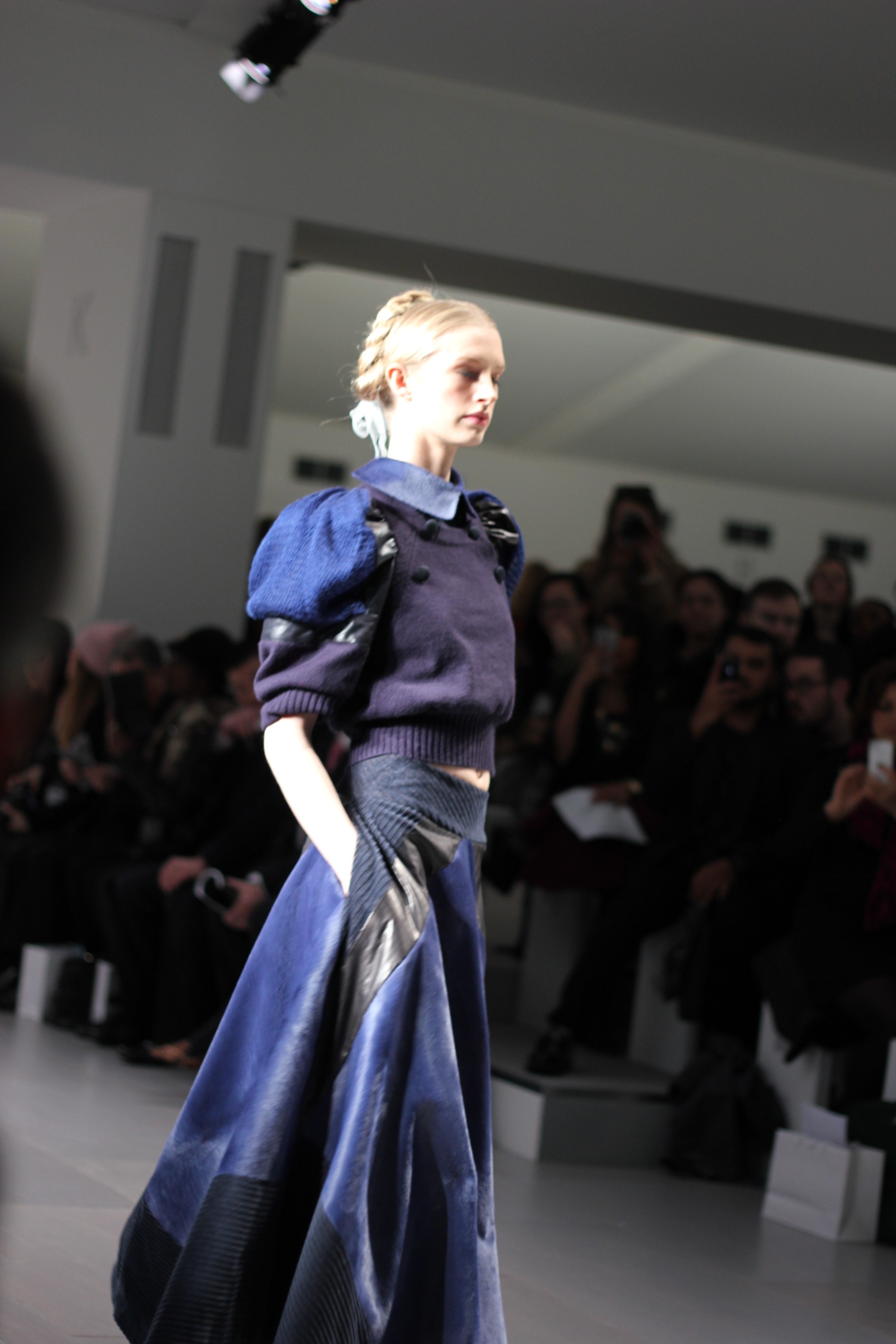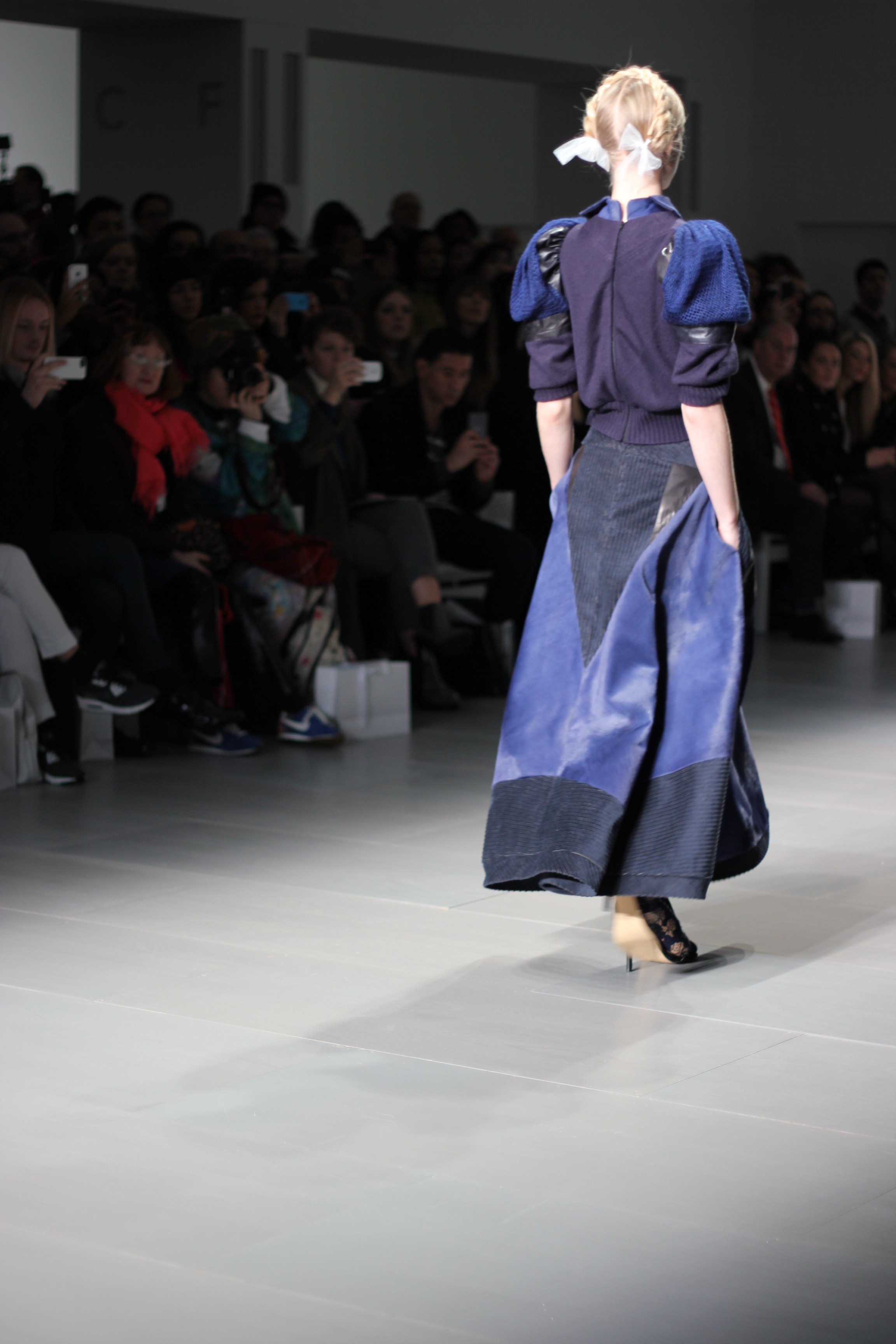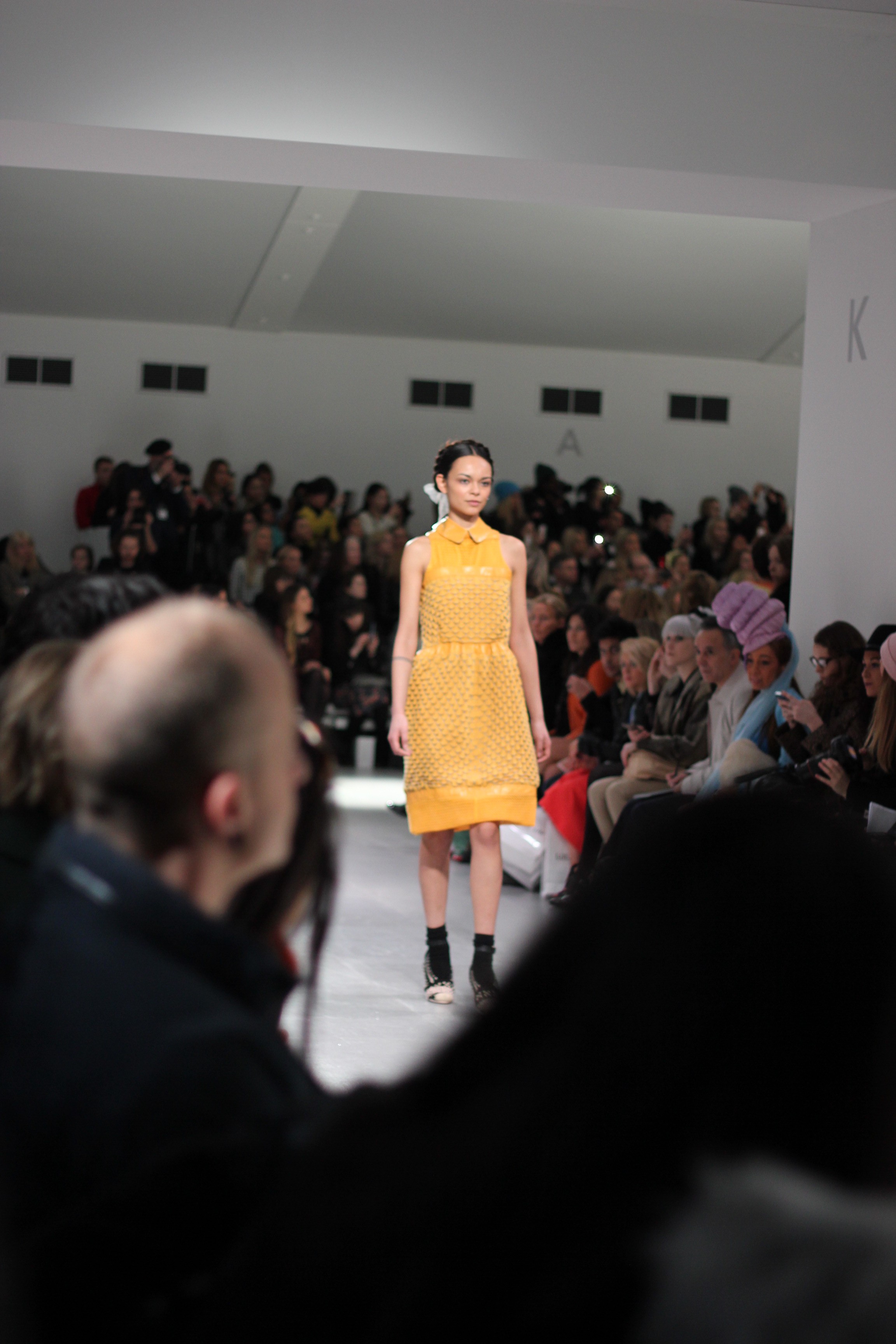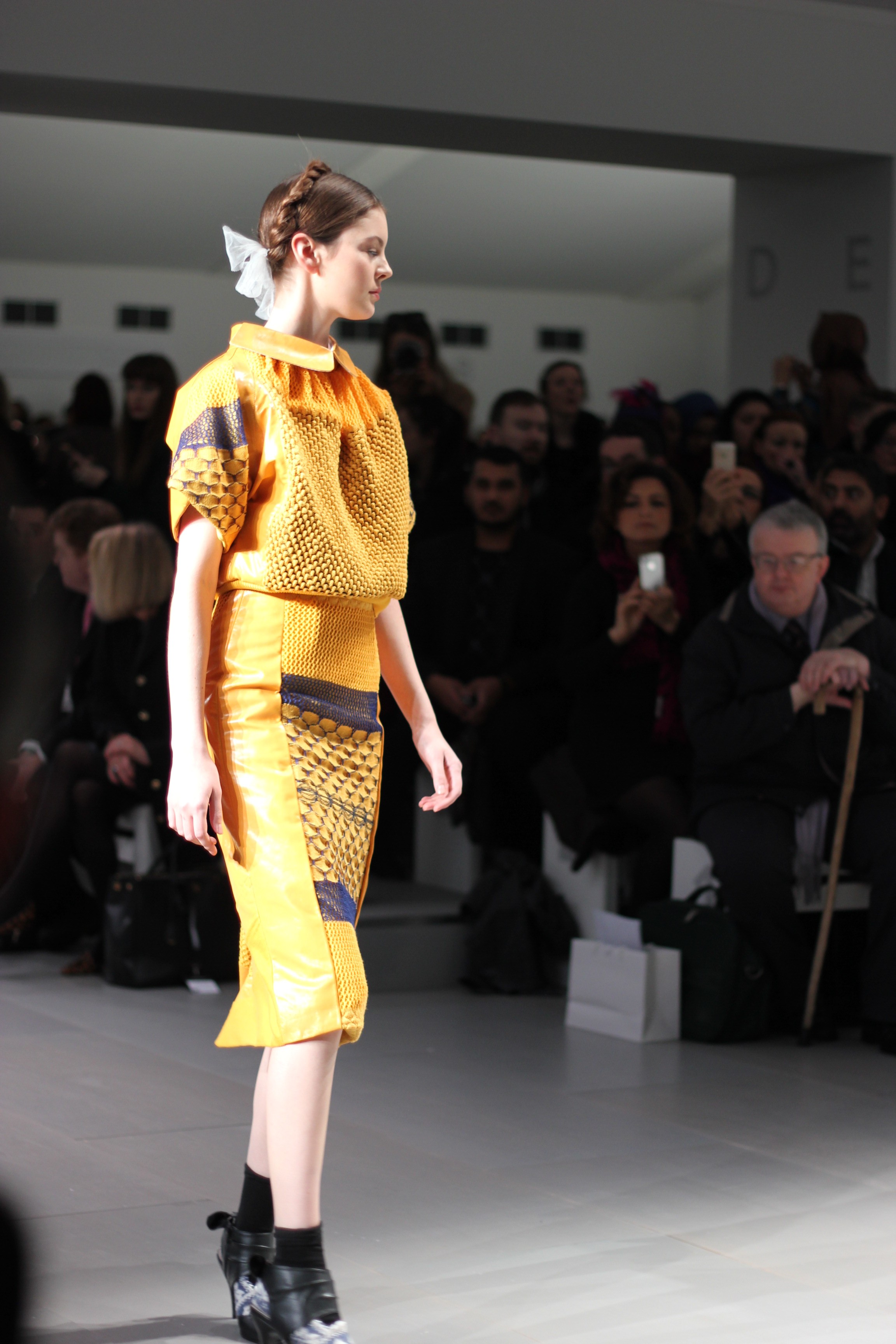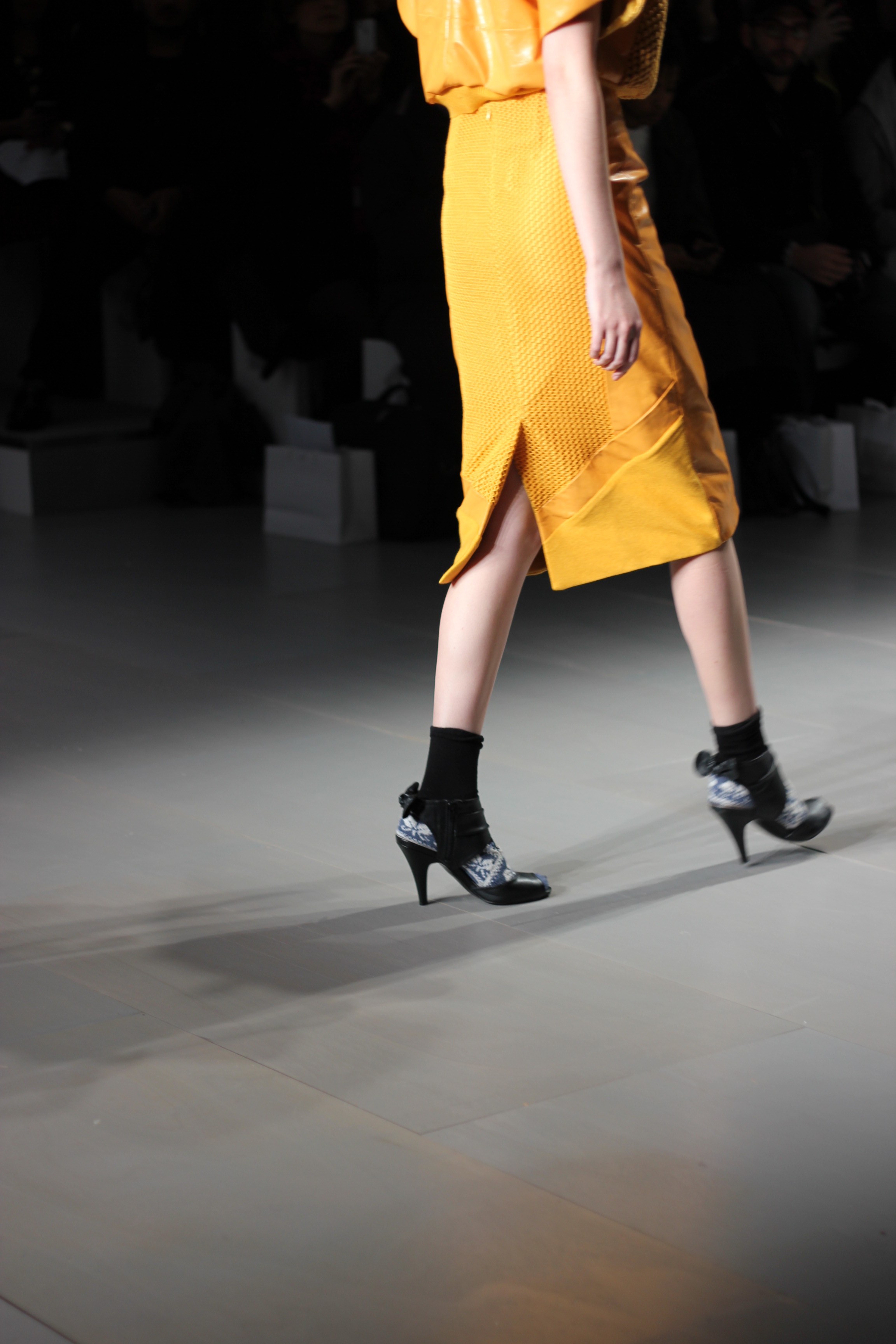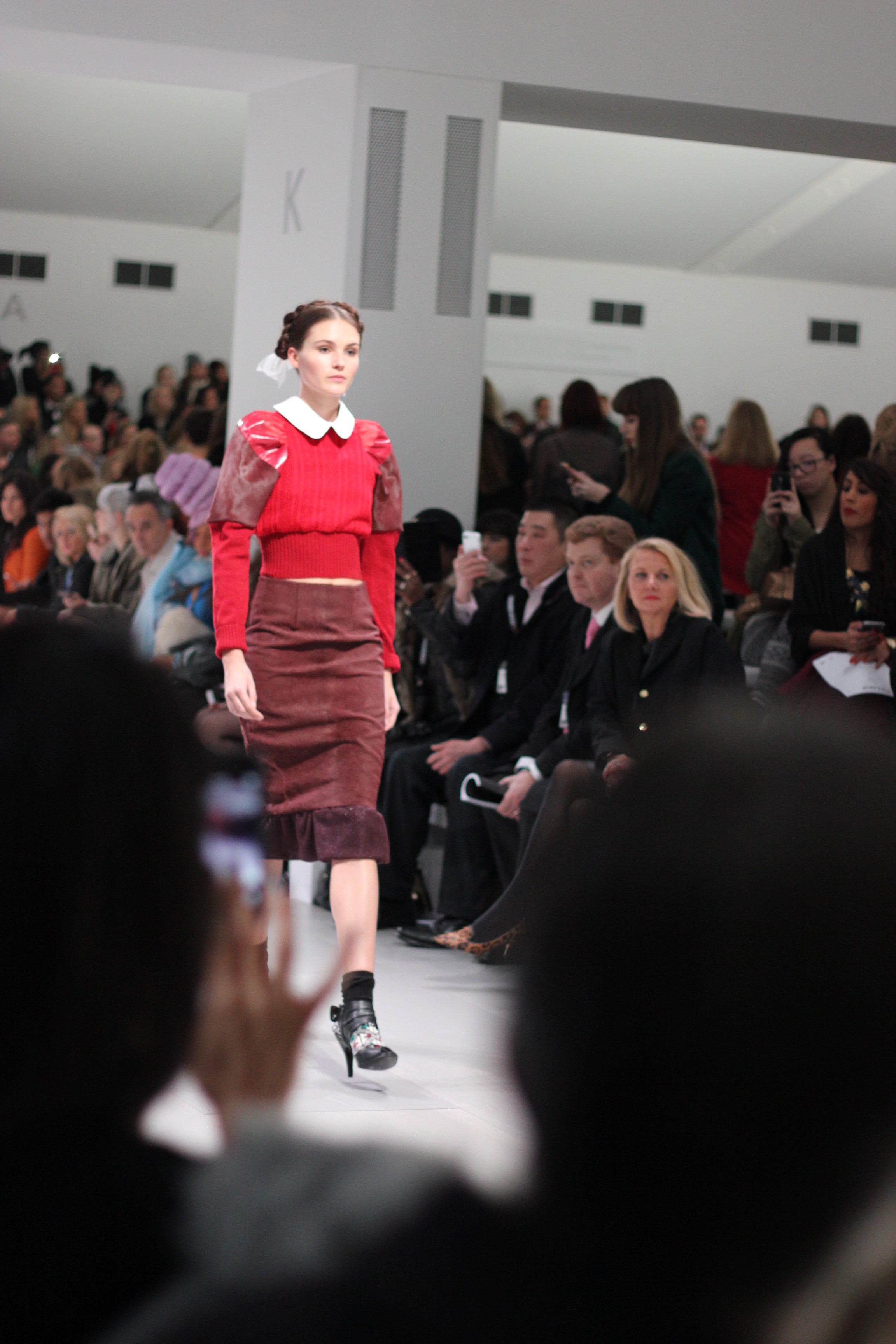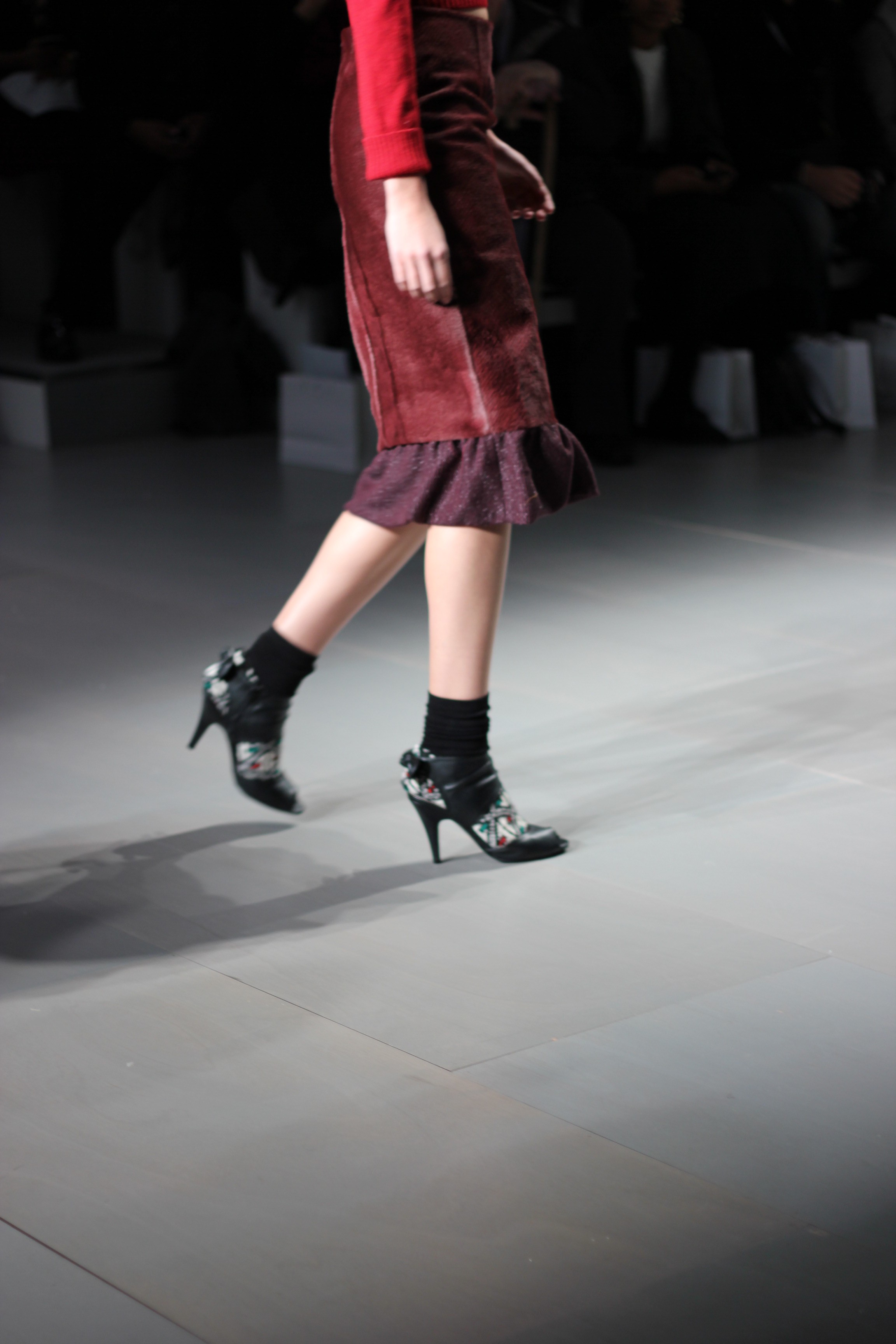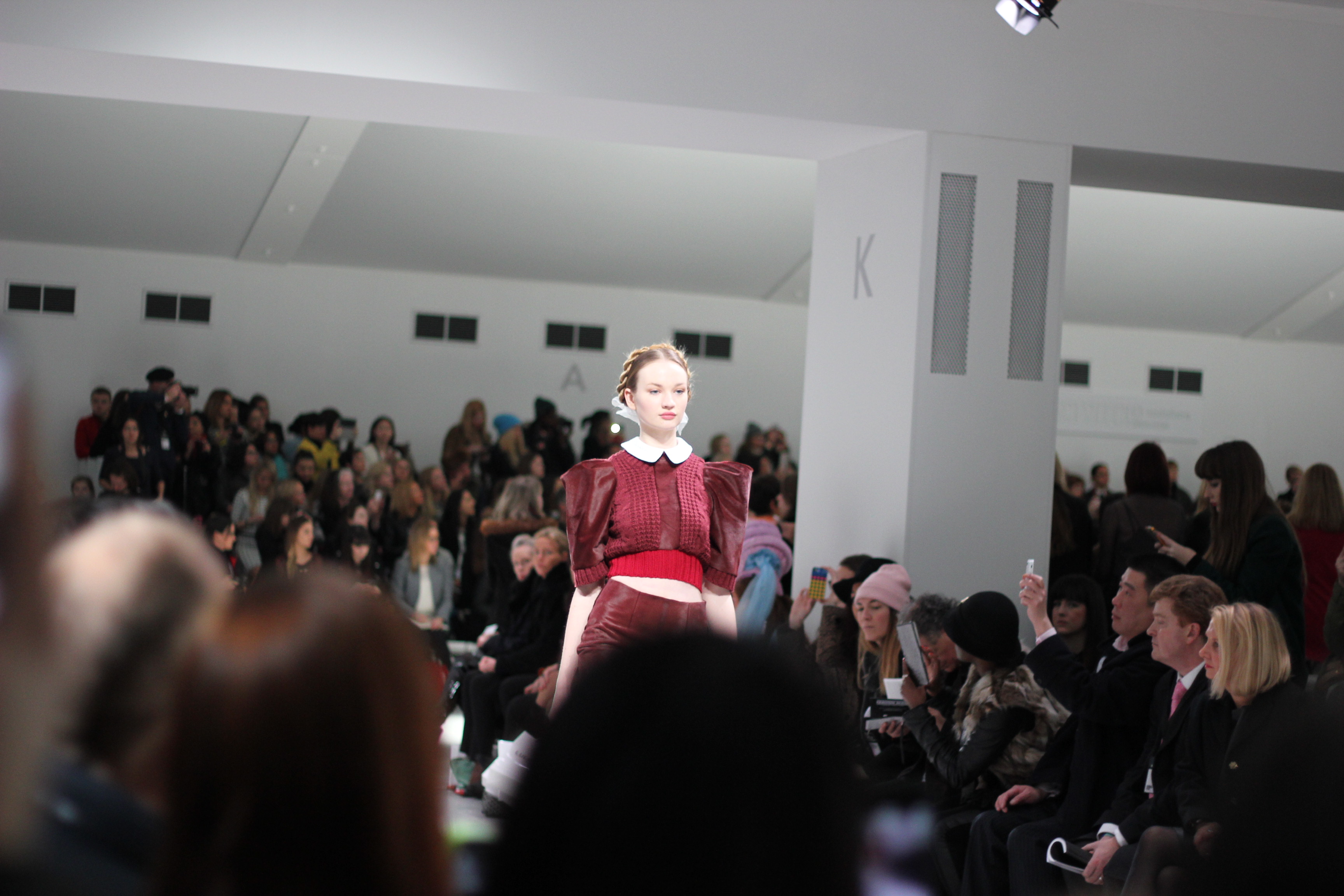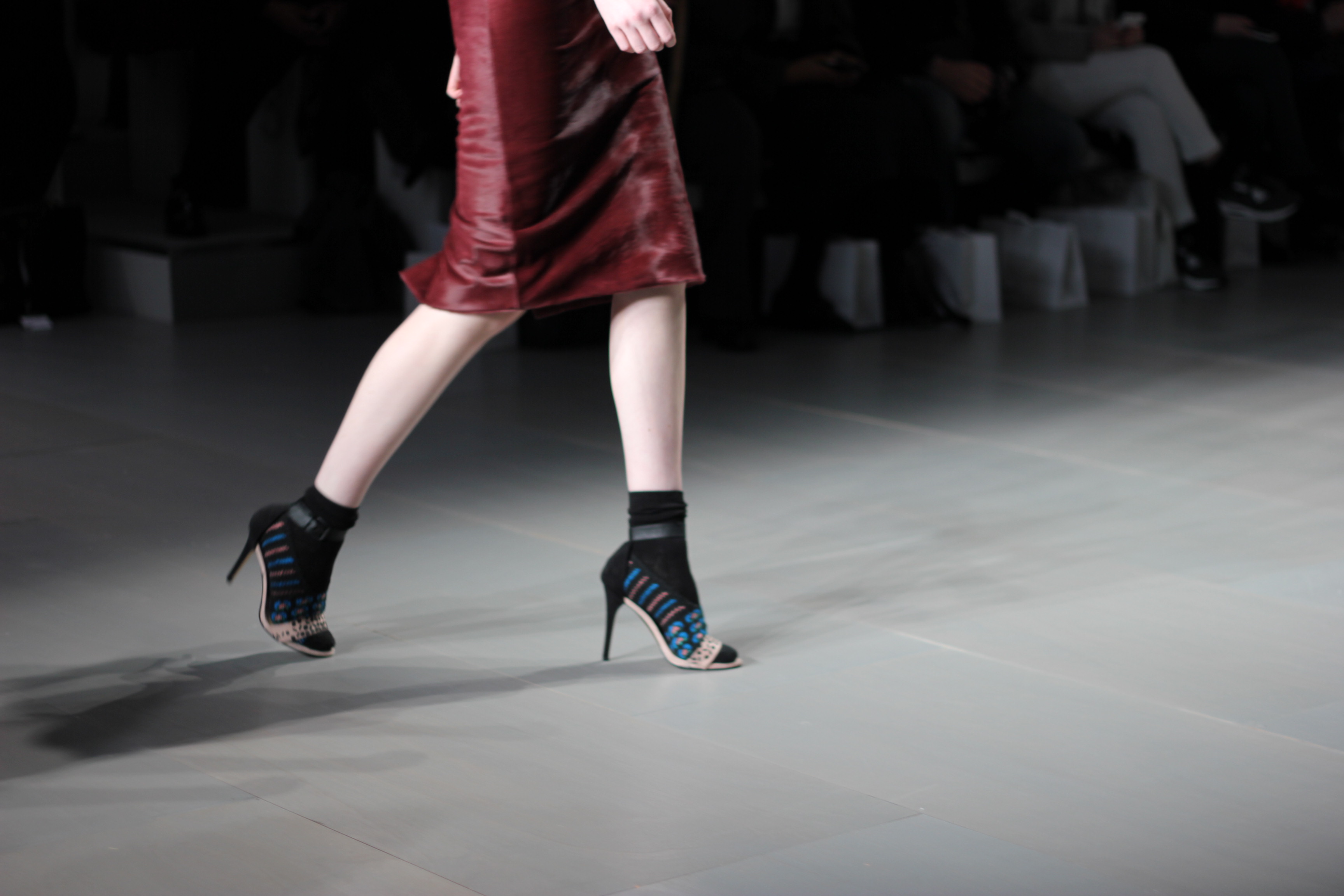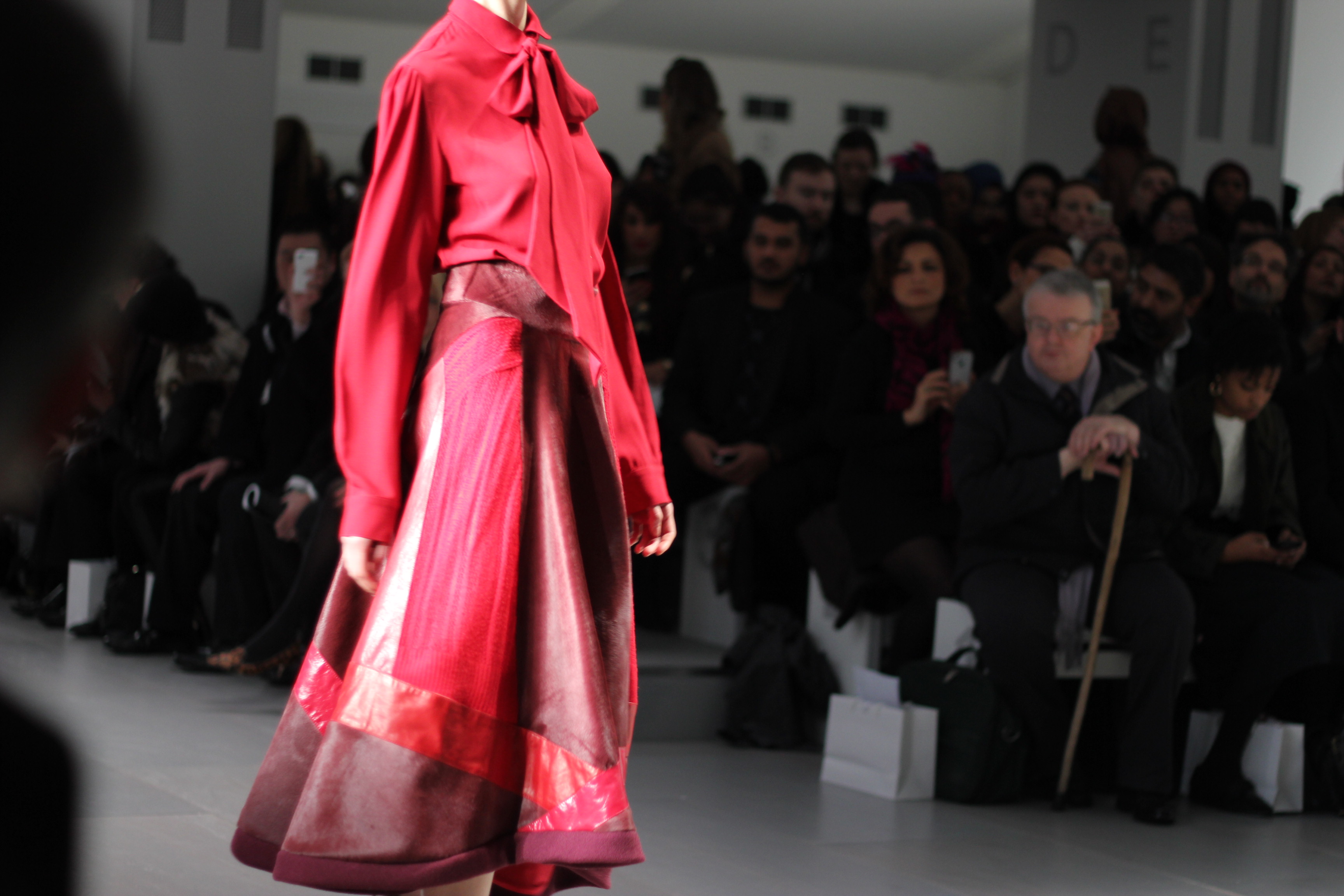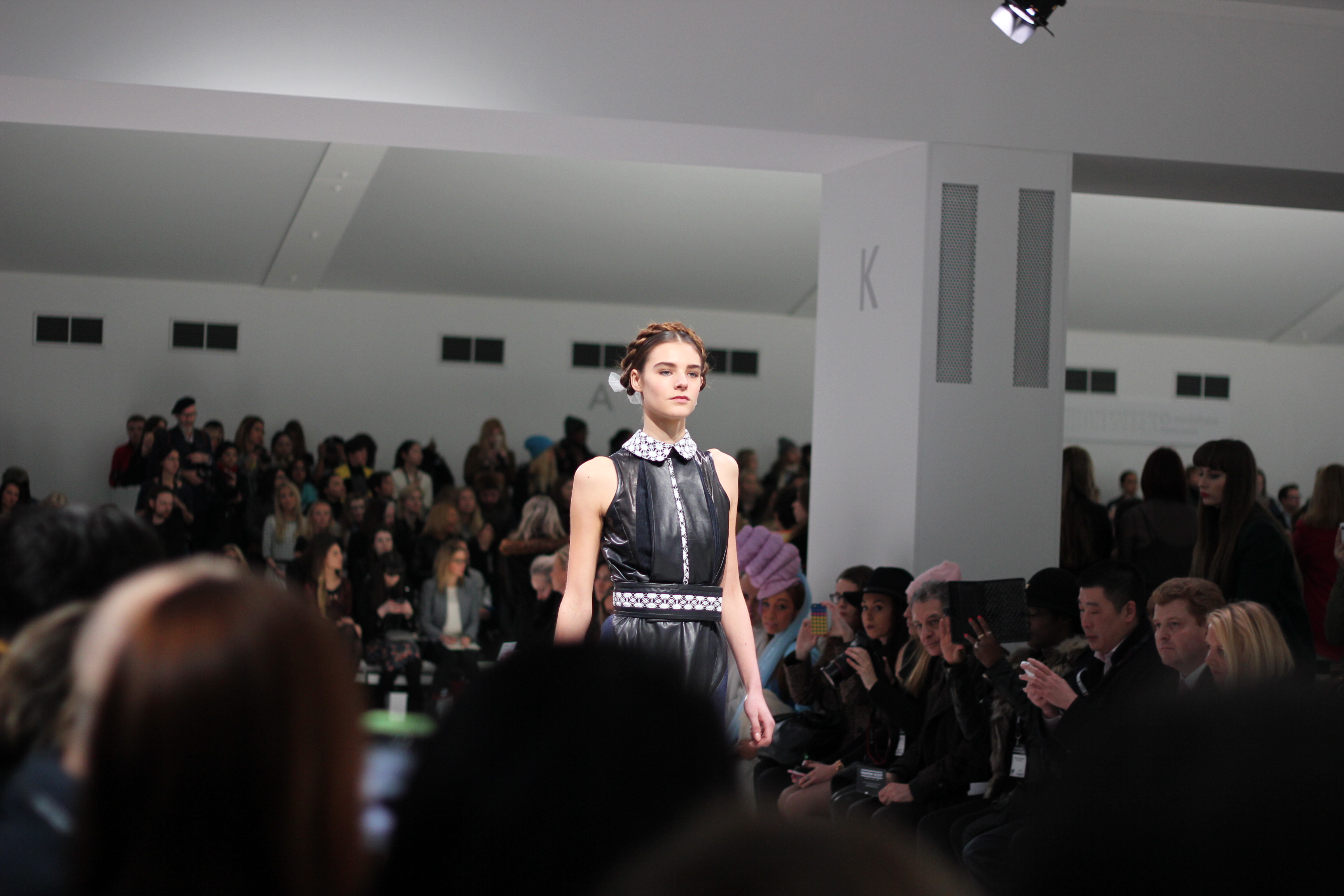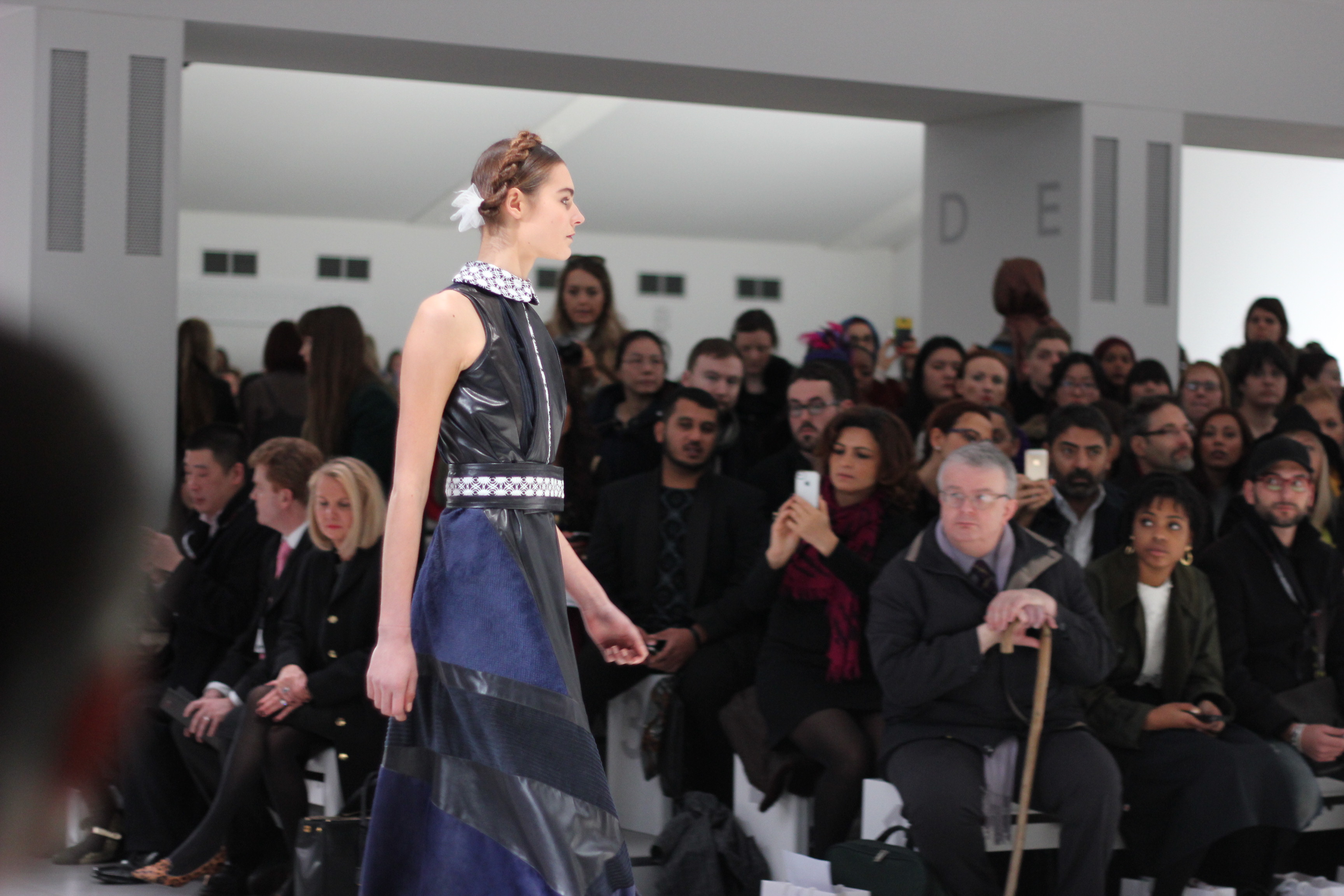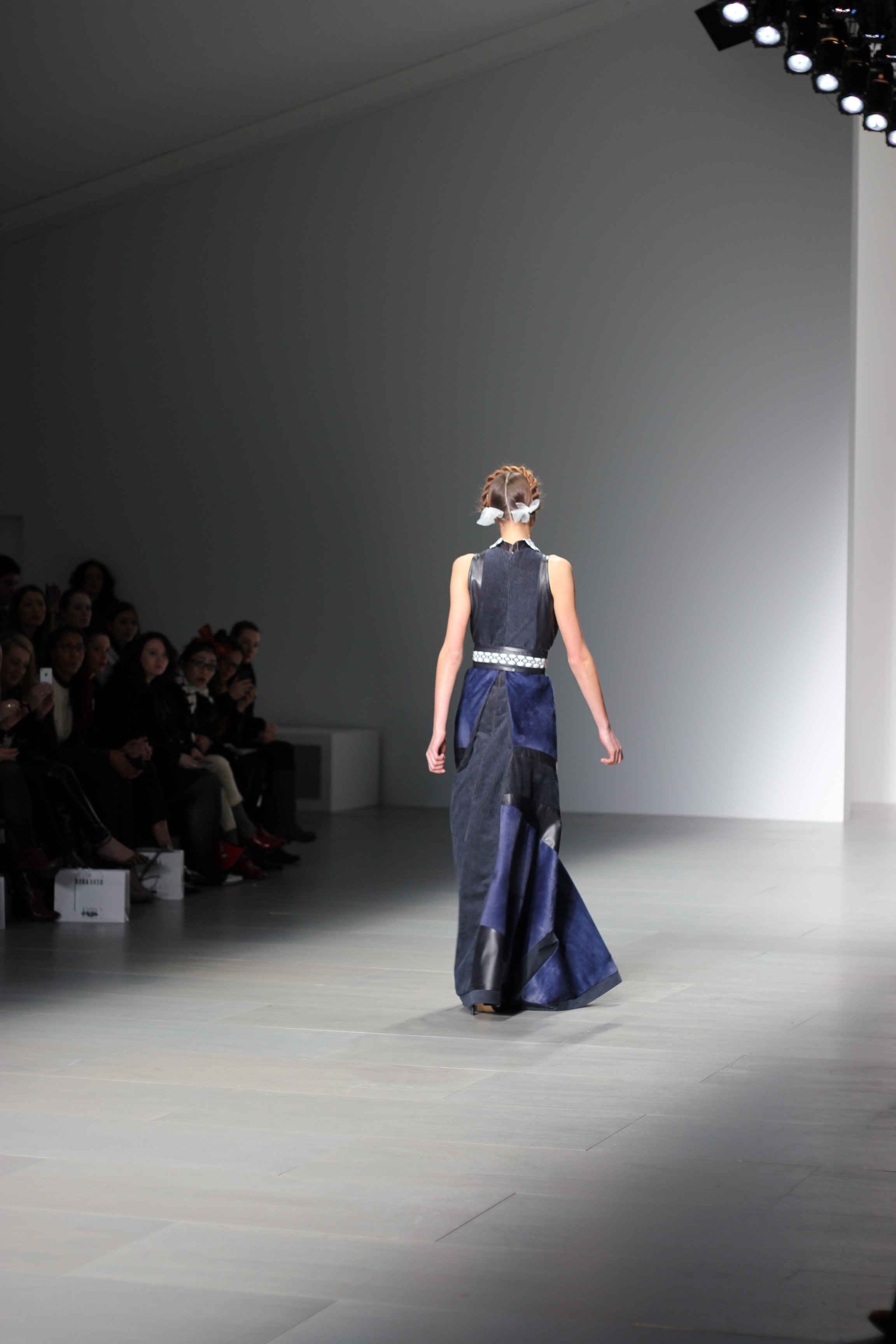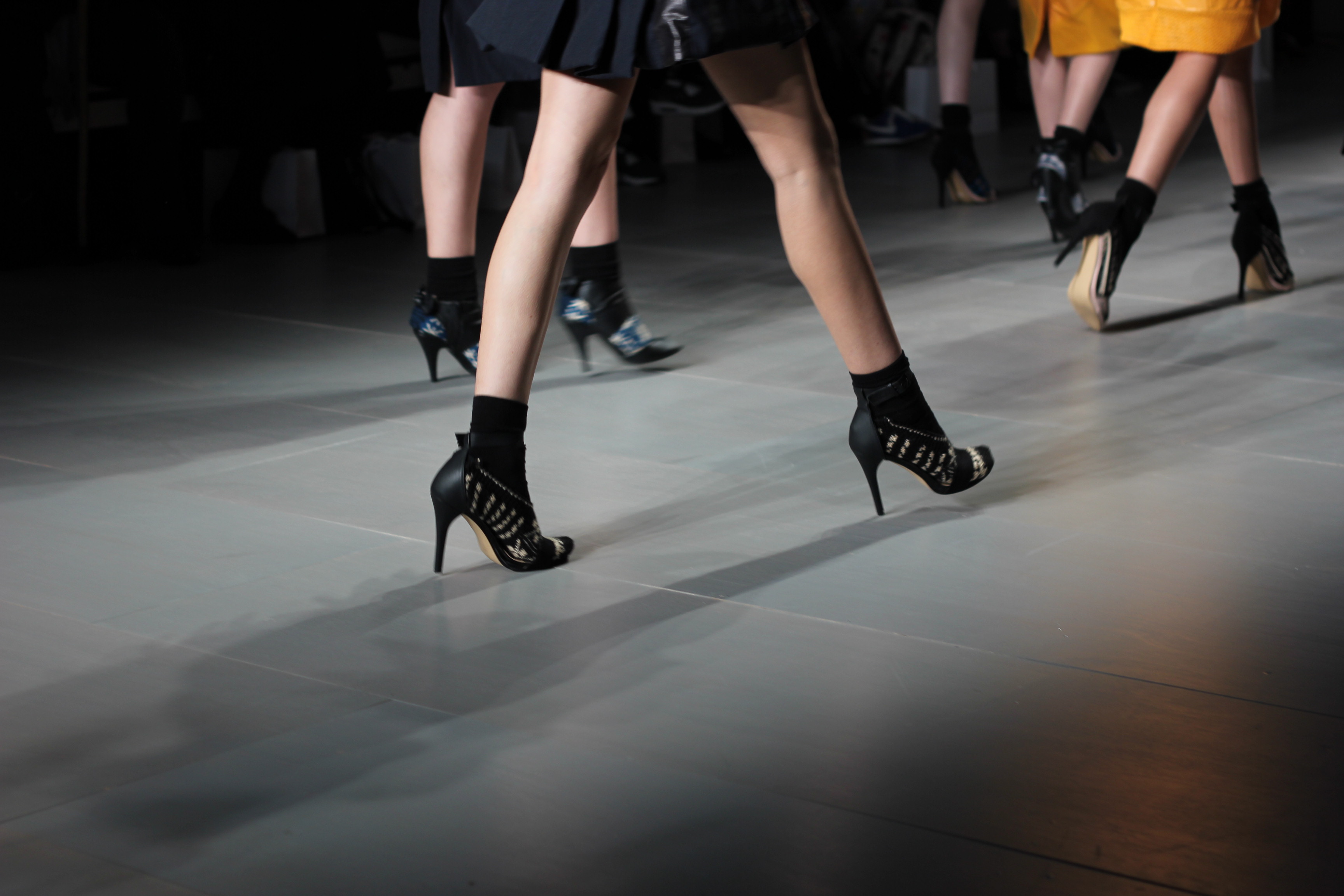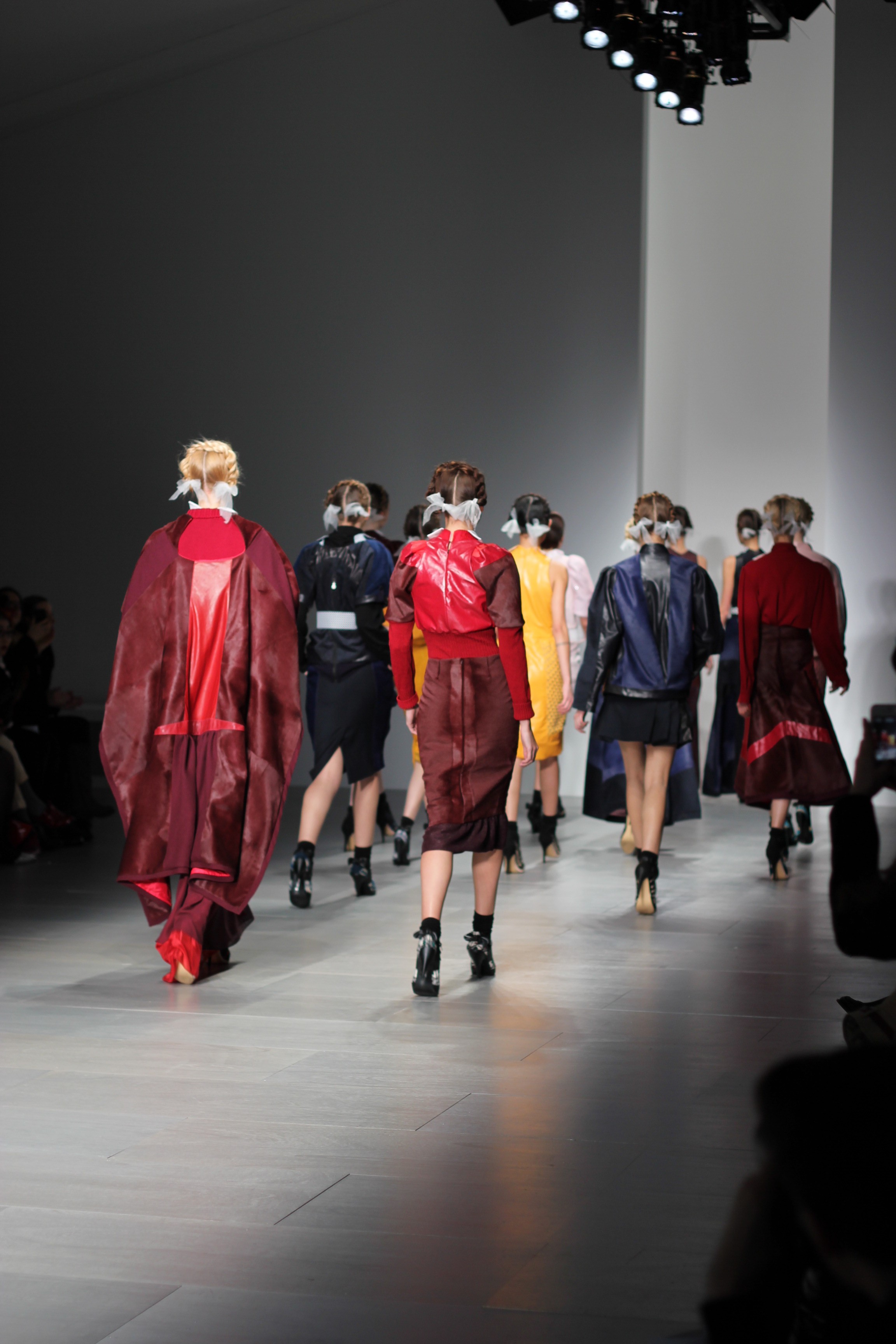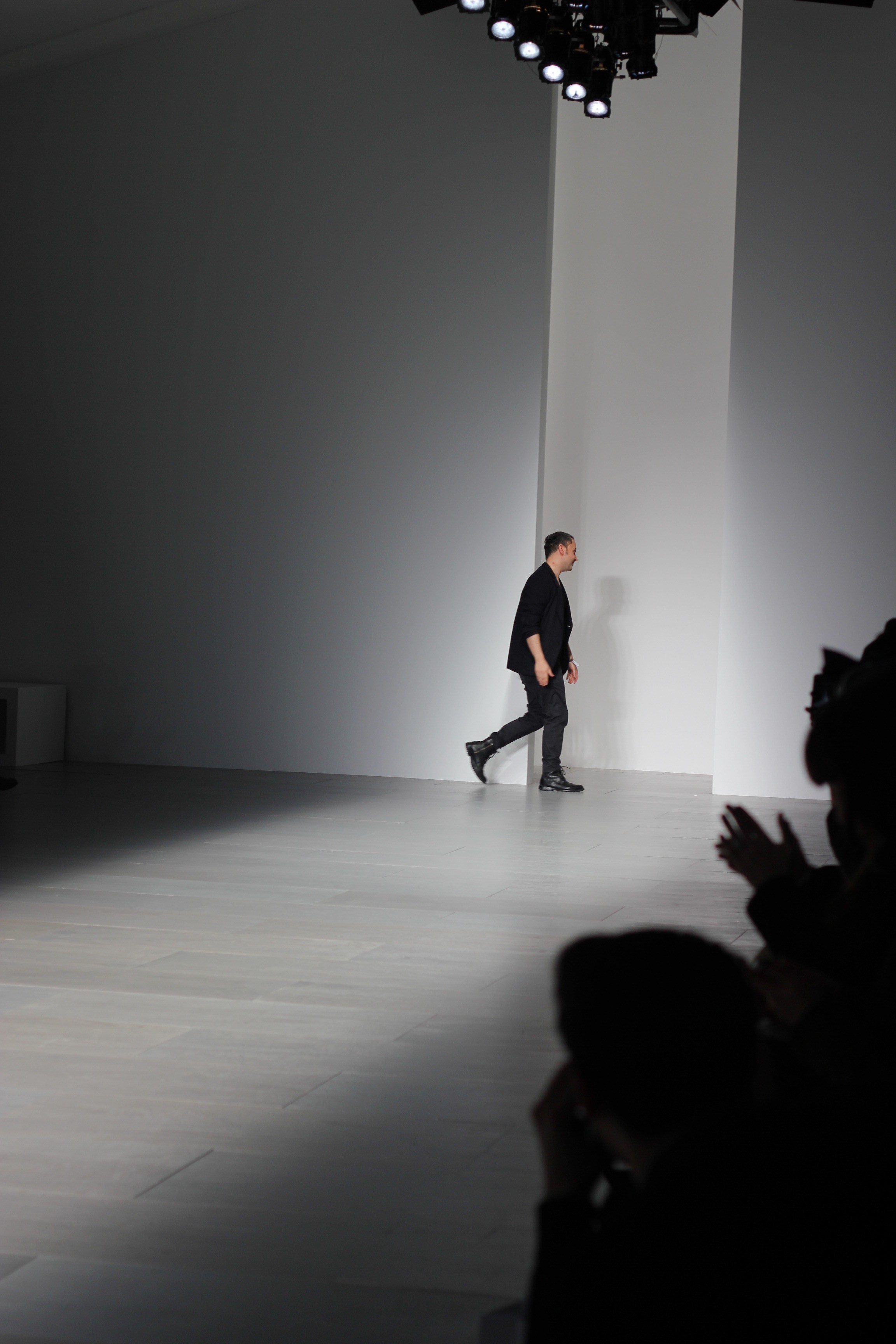 BORA AKSU AW14