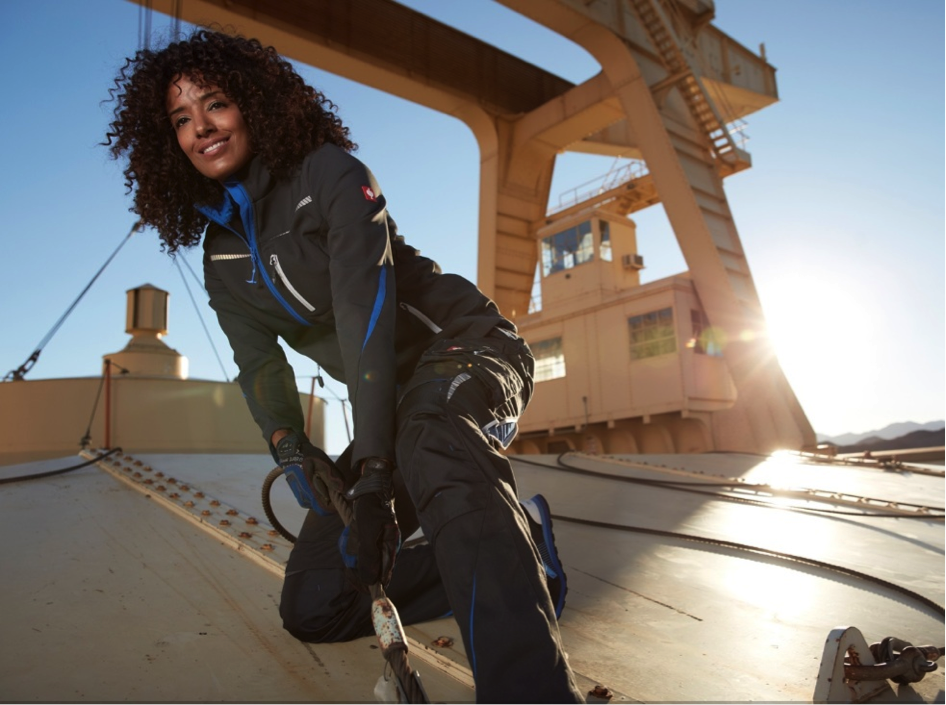 Workwear has changed considerably over the years, and there is now a larger selection of work trousers, shirts and jackets to choose from than ever before. Choosing which garments work best for a particular working environment is not an easy task, but it is possible to make the right purchasing decisions by assessing the needs of employees.
1. Protection
The best workwear will provide protection only where it is needed. For instance, a pair of protective trousers for tradesmen will have extra padding designed to protect the knees whilst kneeling down. For workers spending extended periods of the working day outdoors, warmth and extra layers may be design priorities. There may also be a need to provide protection from rain and exposure to water. Protecting employees is the primary purpose of workwear in challenging work environments – all other considerations should come later.
2. Comfort
A happy worker is usually a productive worker, so providing comfort for employees should be high on an employer's list of priorities. In hot working conditions, are items of workwear designed to be light and cool? Where manual labour and strenuous activities are part of the normal working day, does the chosen workwear allow for free and unhindered movement. Comfort is key to the productivity of most workers, and choosing the right workwear to deliver it is crucial.
3. Storage
For jobs that require the carrying of tools, equipment and materials, workwear with robust and ergonomic storage options is usually a necessity. Plumbers, carpenters, gardeners and electricians are constantly switching between a myriad of tools throughout the average working day, so providing workwear that allows for safe storage and easy access to those tools is essential.
4. Visibility
Employees who work at night or near traffic need to be visible at all times, and standard items of workwear will simply not suffice. There are some excellent high-vis options available at www.Engelbert-Strauss.co.uk, and they are designed to project an employee's presence in order to avoid potentially dangerous accidents in working conditions where visibility might be hindered.