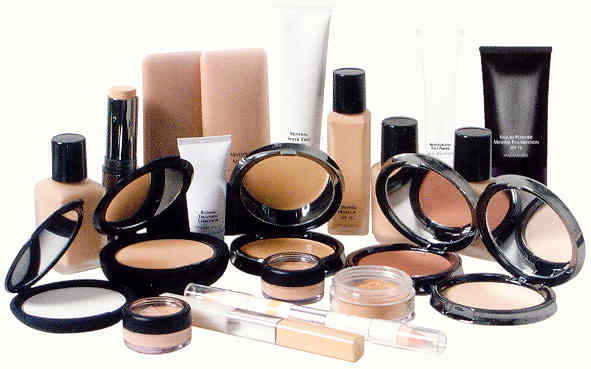 The average British woman carries £231 worth of cosmetics in her make-up bag, a new study has found.  The research by online hair and beauty retailer Hairtrade.com quizzed 640 women about the products they carry around in their make-up bag and how much they pay for them.
The results found that women carry 16 items on average with the average value reaching £231- the same price as an iPad Mini.
The survey found that only two per cent of women would consider their make-up bag a valuable item despite the high cost.
When it came to knowing how much their make-up bag is worth one fifth of women expected it to be so high, and 98% agreed that they wouldn't treat it the same as they would other items with a similar value such as a mobile phone, tablet or expensive jewellery.
In fact, only three per cent of those polled said that they would claim on their insurance for their make-up bag if it were to get misplaced or stolen, even though 95% admitted that they would be lost without it.
Almost three quarters of women also admitted to carrying their make-up bag around with them on a daily basis.
The reasons given included being able to do their make-up on the bus so they could have an extra ten minutes in bed and going out after work.
One woman who took part in the survey said: "My make-up bag is full to the brim with products, but I've never really considered how much they are actually worth combined.
"Most of the items in my bag are worth around £15- £20 which isn't that much on the face of it, but I have at least 15 products in there so when you start adding them all up it's shocking to see how much your make-up bag is worth."
Another said: "If someone asked me what the most expensive item in my hand bag was I would never have said my make-up bag, so finding how much it's actually worth is shocking.
"I don't think that I spend that much on my make-up, but I have every one of the items on this list which I have bought for a similar price. It's crazy to think that my make-up bag is actually worth more than my phone."
A third said: "I always carry a fully stocked make-up bag around with me just in case. Sometimes I'll do my make-up on the commute to work just so I can have an extra few minutes in bed, and other times I need it to get ready for whatever I'm doing after work.
"It's interesting to think that your make-up bag is the most expensive item in your handbag, as I rarely consider it as something I need to keep safe."
A spokesperson for Hairtrade.com said: "British women love their beauty products, and that's clearly reflected in the weight and worth of their well-stocked make-up bags.
"Women like to prepare for every eventuality, so having a range of products in your bag means that if you want to go on an impromptu night out with colleagues for example, you can.
"That means that lots of women carry their make-up bags around with them, but many don't consider them to be expensive items.
"It is important to consider how much you'd lose if it were to be stolen or get lost and make sure you keep it safe."
The list in full:
Foundation: £18.00
Blusher: £15.00
Powder: £11.00
Bronzer: £15.00
Mascara: £16.00
Concealer: £18.00
Lipstick: £15.00
Eye liner: £14.00
Eye shadow: £11.00
Make up brushes: £7 x 3
Moisturizer: £21.00
Lip Balm: £6.00
Perfume: £50.00
TOTAL: £231