Those of you that read Freak Deluxe regularly will know that I'm absolutely obsessed with fragrance, so you can imagine my delight when I came across Antica Farmacista in the Star Lounge at Mercedes Benz Fashion week in New York.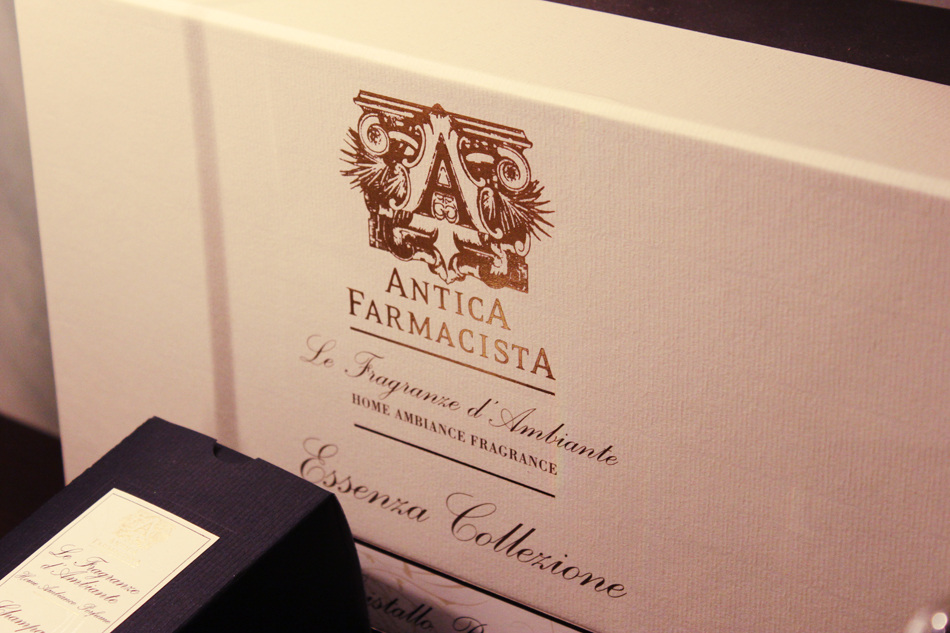 Antica Farmacista create signature scents for both the home and body,each fragrance is formulated with essential oils and natural ingredients; making them 100% natural!  Duo Shelly and Susannah know how to strike a chord within you when it comes to fragrance, all it took was one spray of Green Fig in the air and I was hooked! Think of the cliché cartoon pie on the window sil with the visible scent wafting over and hooking whoever it catches; that was me, I could not contain myself it literally made me do a little dance! The wonderful thing about this brand is that the scents seem so familiar, they literally take you somewhere on first whiff; its a different place for everyone.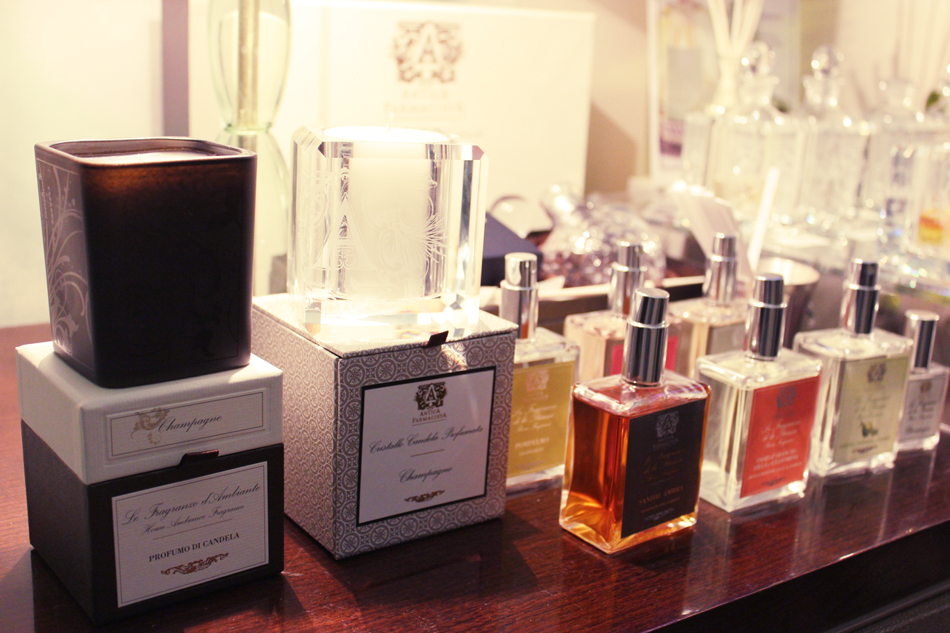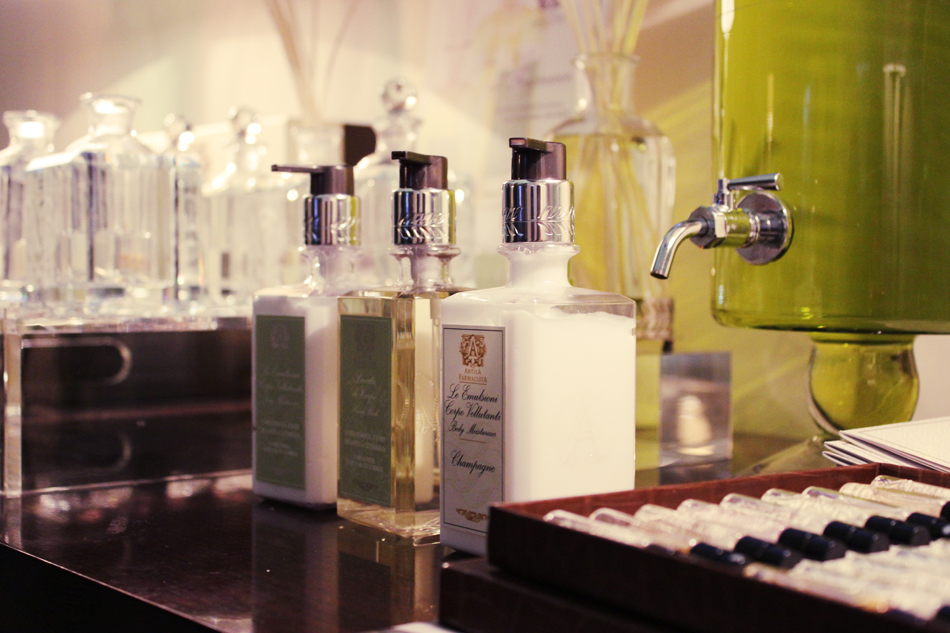 They have something for everyone and it's all perfectly mapped out, whether its a treat for you or a gift for a loved one they have it covered for The Romantic, The Classic, The Naturalist*, The Modernist, The Fashionista*, and The Man*. Green Fig, my new signature scent crosses over three of those categories. I of course loved more than one of the amazing scents, other favourites are No11; Peonia, Gardenia, & Rosa; and Orange Blossom, Lilac, & Jasmine.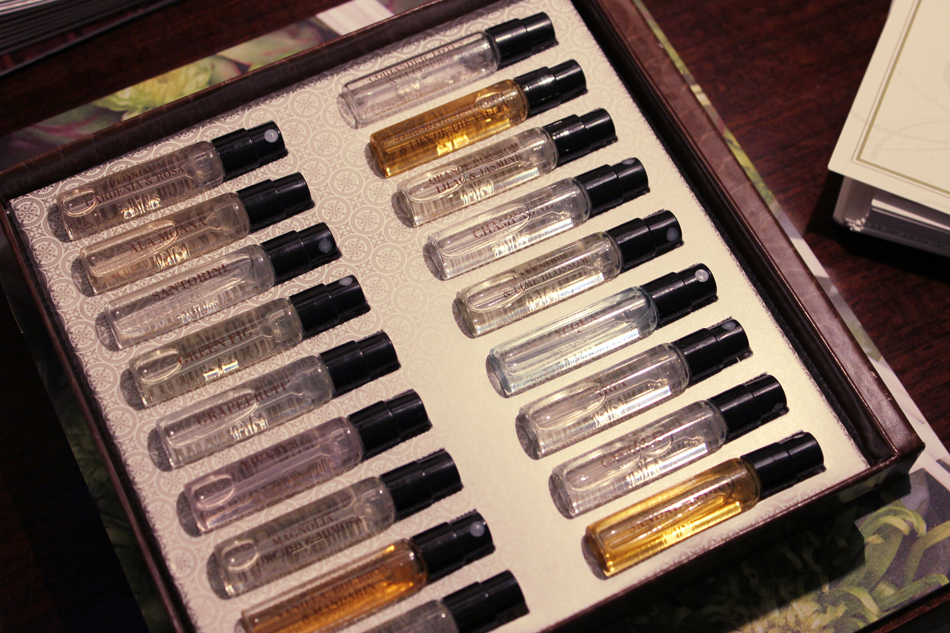 It is now my mission to bring this brand to the UK and have them perfectly placed in iconic department store Liberty. Then I want them to have a scent smelling party/event where we all smell each scent and discuss where it takes us and what it reminds us of, and then we all choose our signature Antica Farmacista fragrance.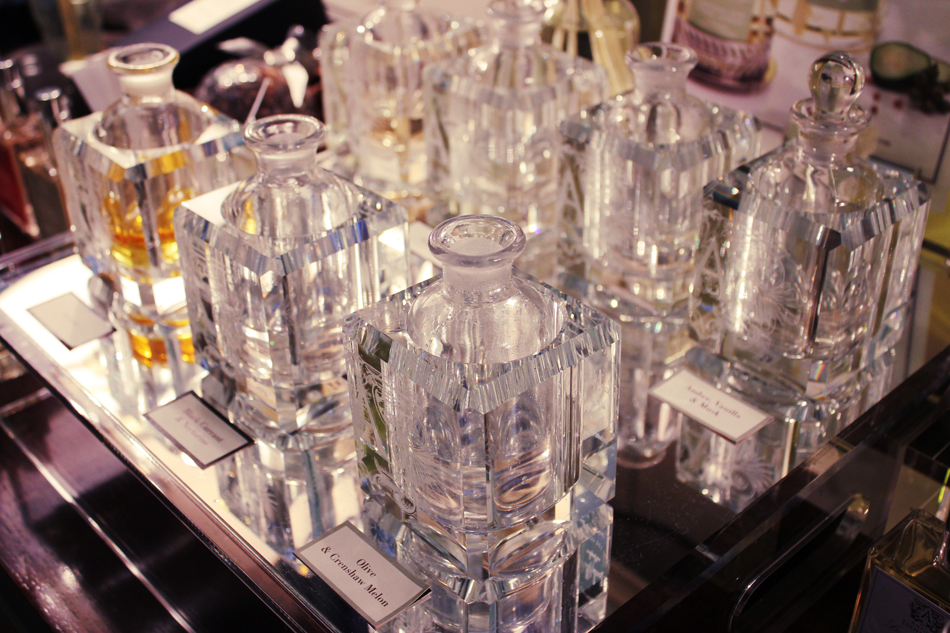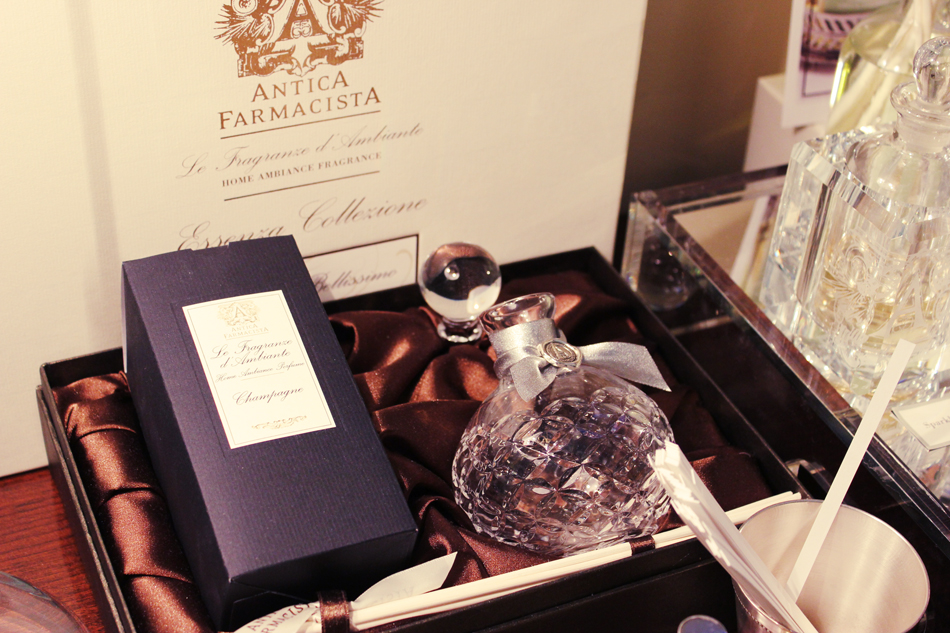 Antica Farmacista is currently available in the following places: Nordstrom; Neiman Marcus; Bergdorf Goodman; Isetan; Henri Bendel; Nicholson-Hardie; Lane Crawford. For more information go to anticafarmacista.com