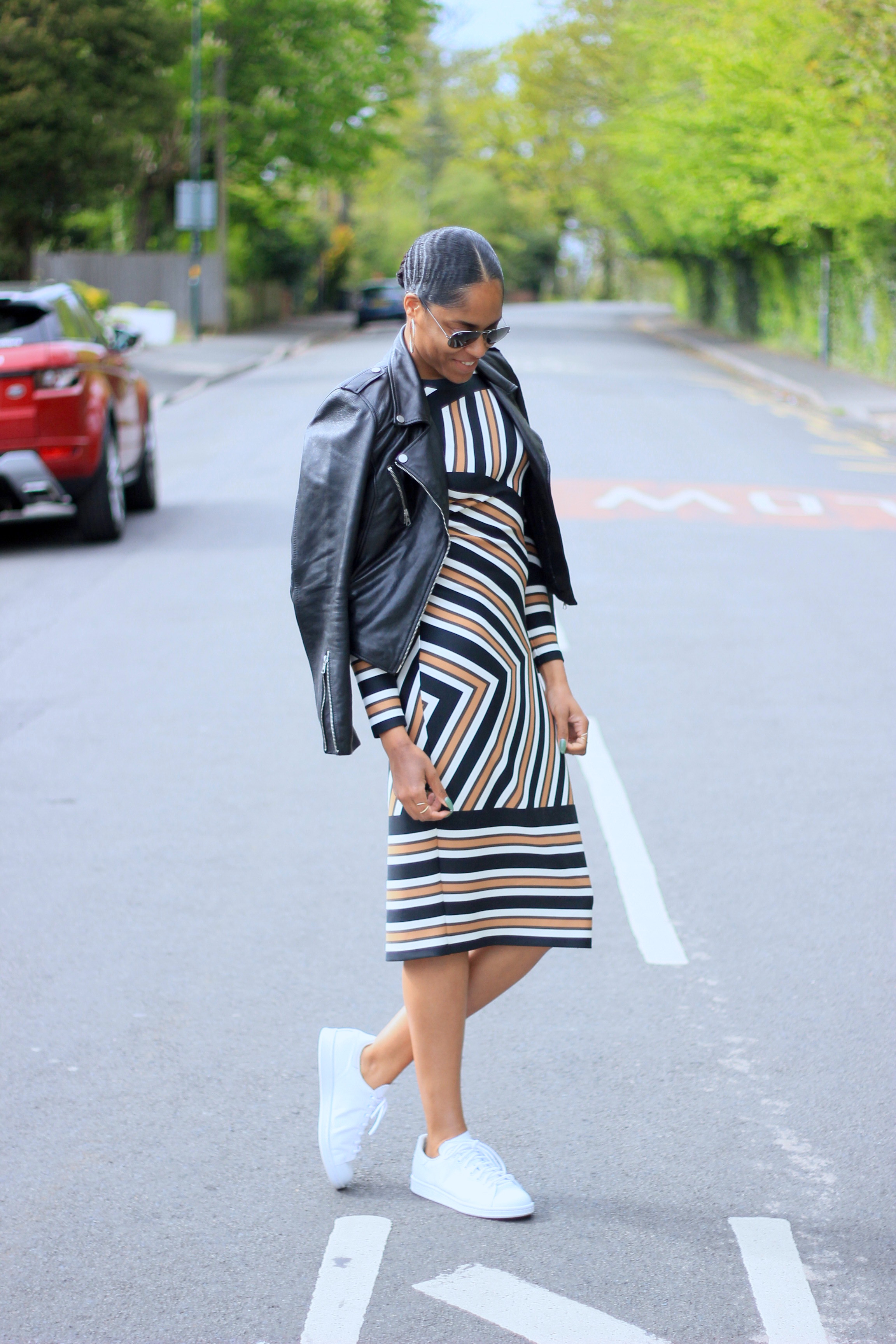 Marks & Spencer's have launched the Ultimate Dress Guide online. To celebrate, I got to pick a dress for my body shape.
I chose this mid length Striped Prom Dress for various reasons; 1) I love the colour palette and print, and 2) it's perfect for my shape! The long sleeve's, crew neck, and mid length is so me, and so perfect for this "Spring" weather we've been experiencing.
See more after the jump!
INSTAGRAM : TWITTER : BLOGLOVIN : FACEBOOK : TUMBLR : YOUTUBE
My wardrobe has to be quite versatile because, why not? This is perfect because I can throw it on with a pair of trainers and a leather biker jacket (as pictured here), or I can dress it up with a cute pair of heels and a camel overcoat
As well as offering styling ideas for different summer events (from weddings to festivals) The Ultimate Dress Guide highlights dress options to suit a variety of figures and some of the key dress trends for the summer (lace, print and maxi).
Check The Ultimate Dress Guide out for yourself here.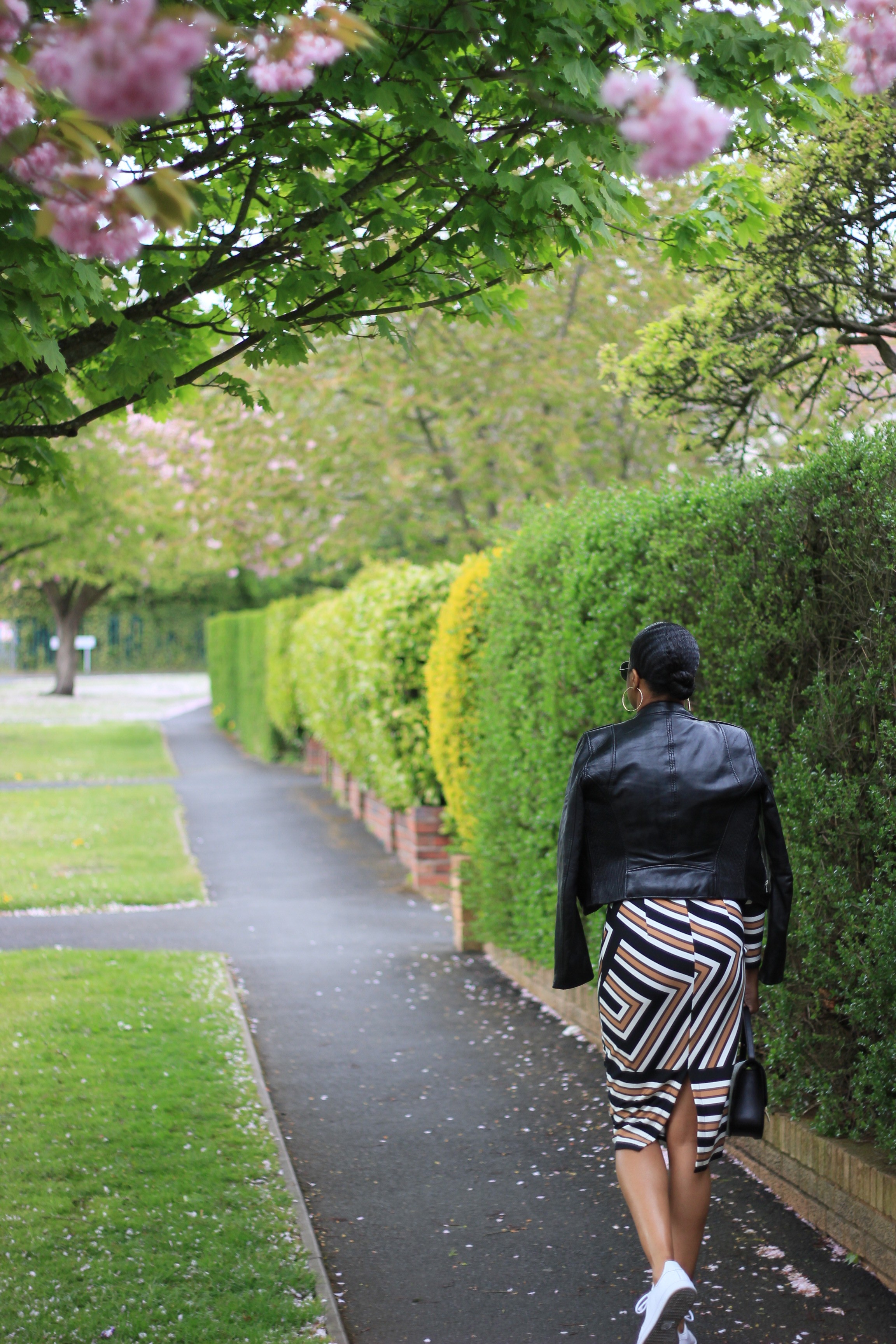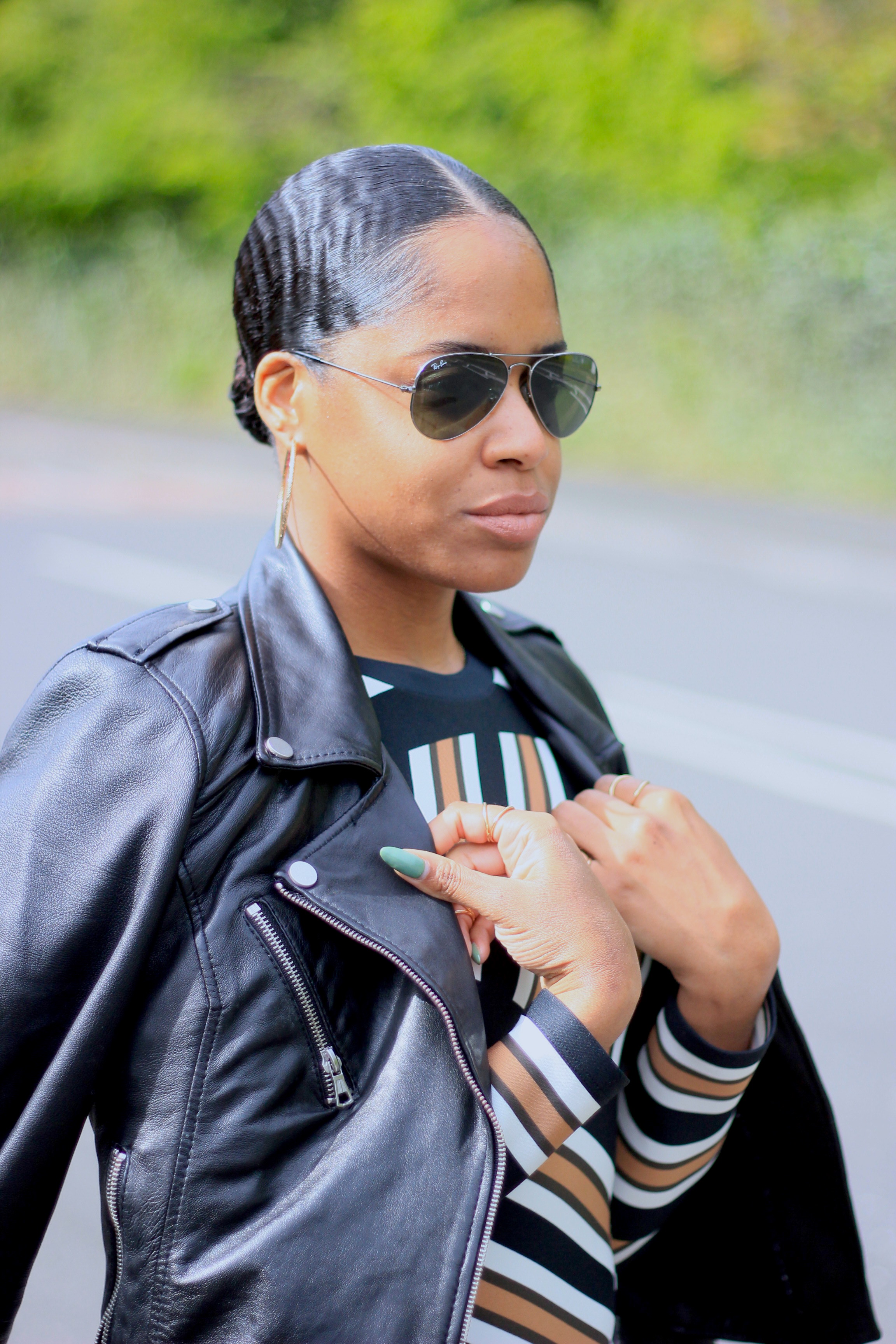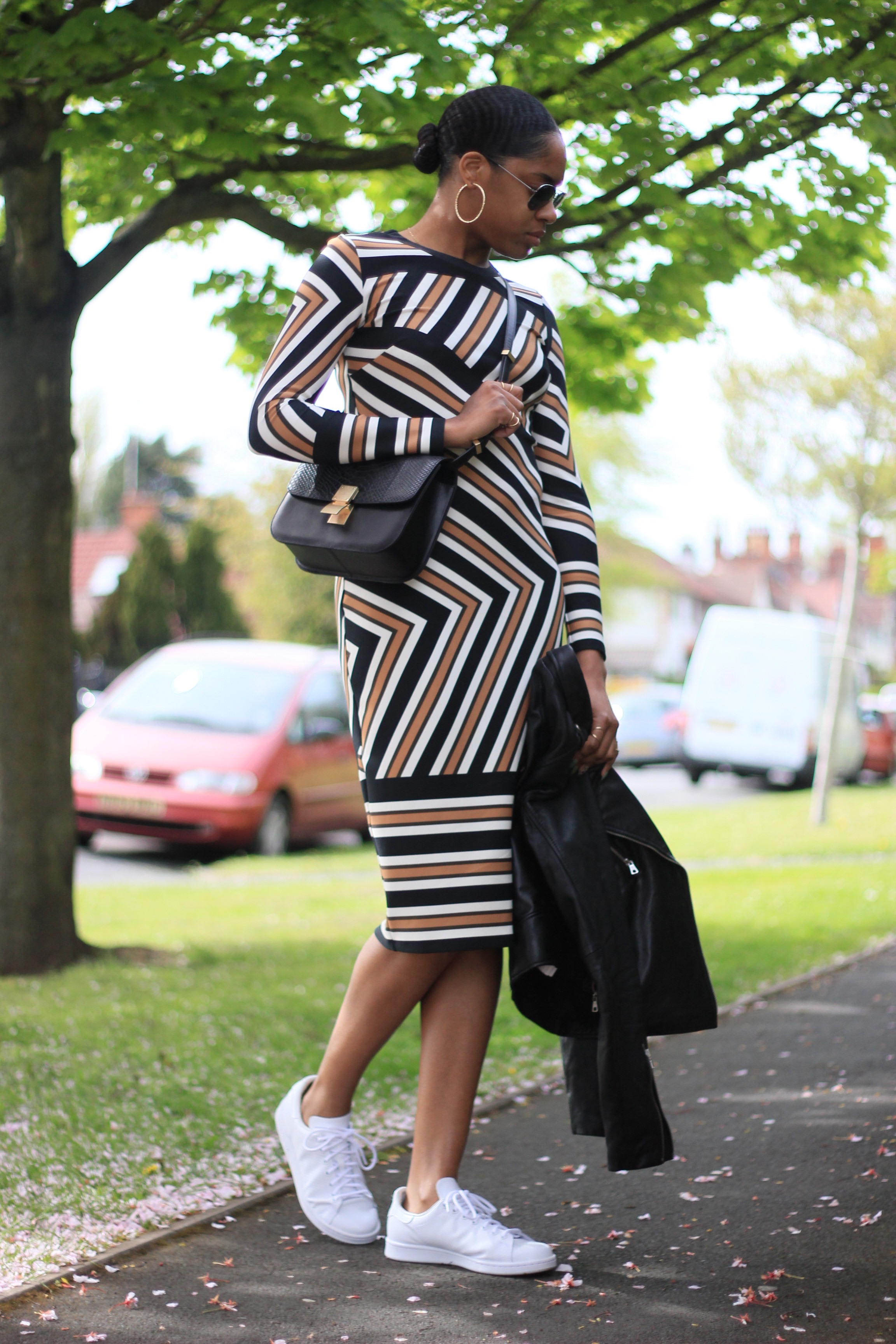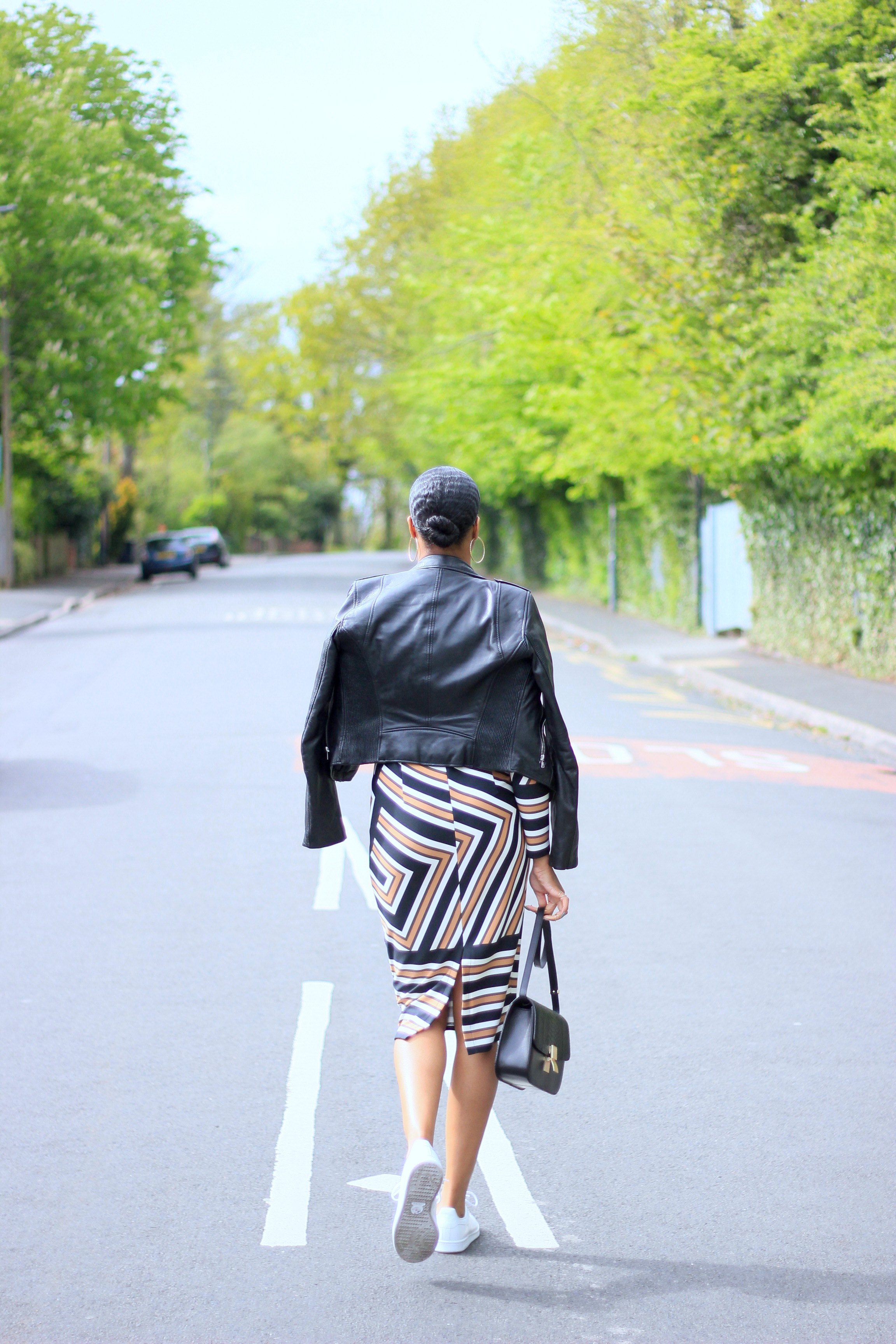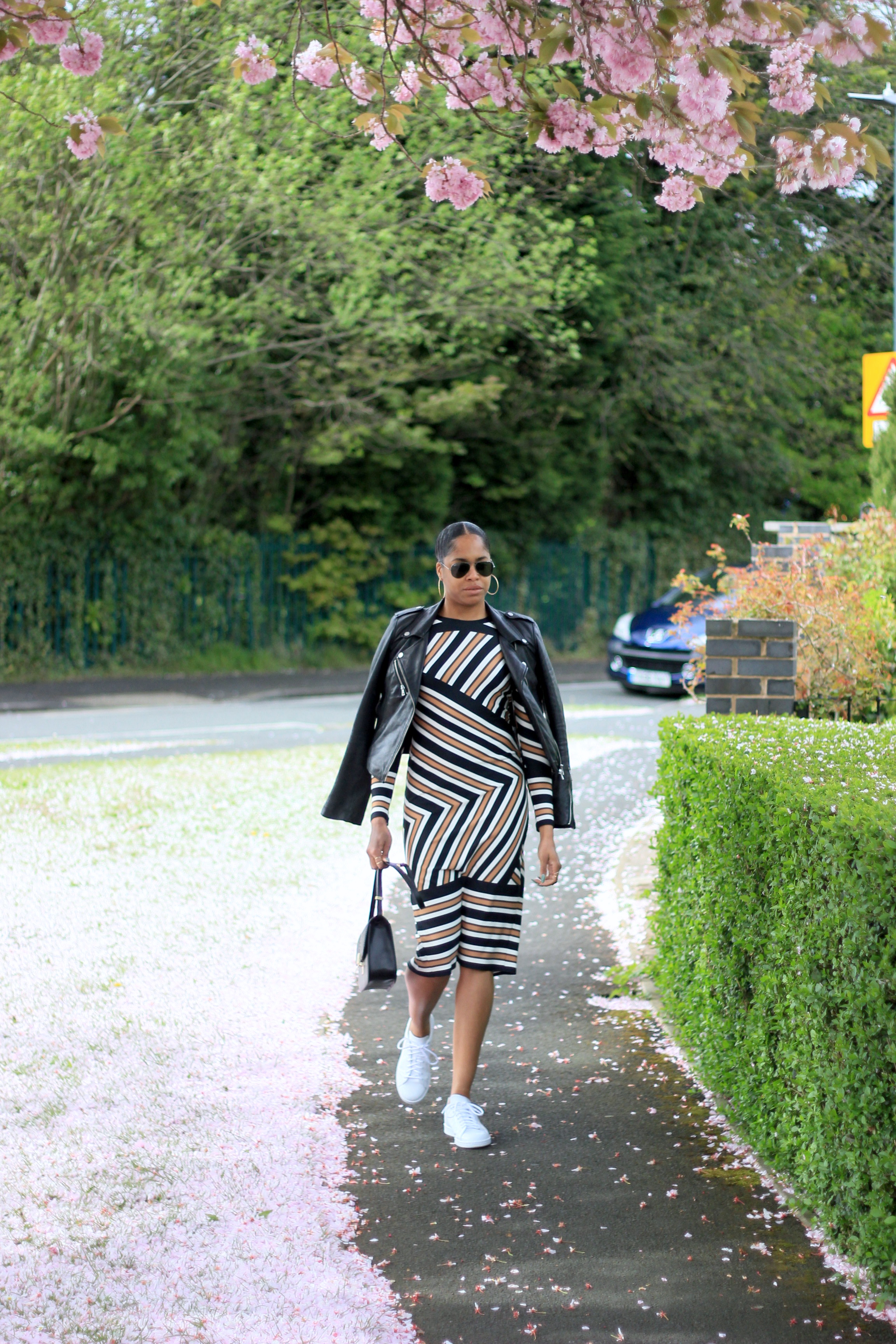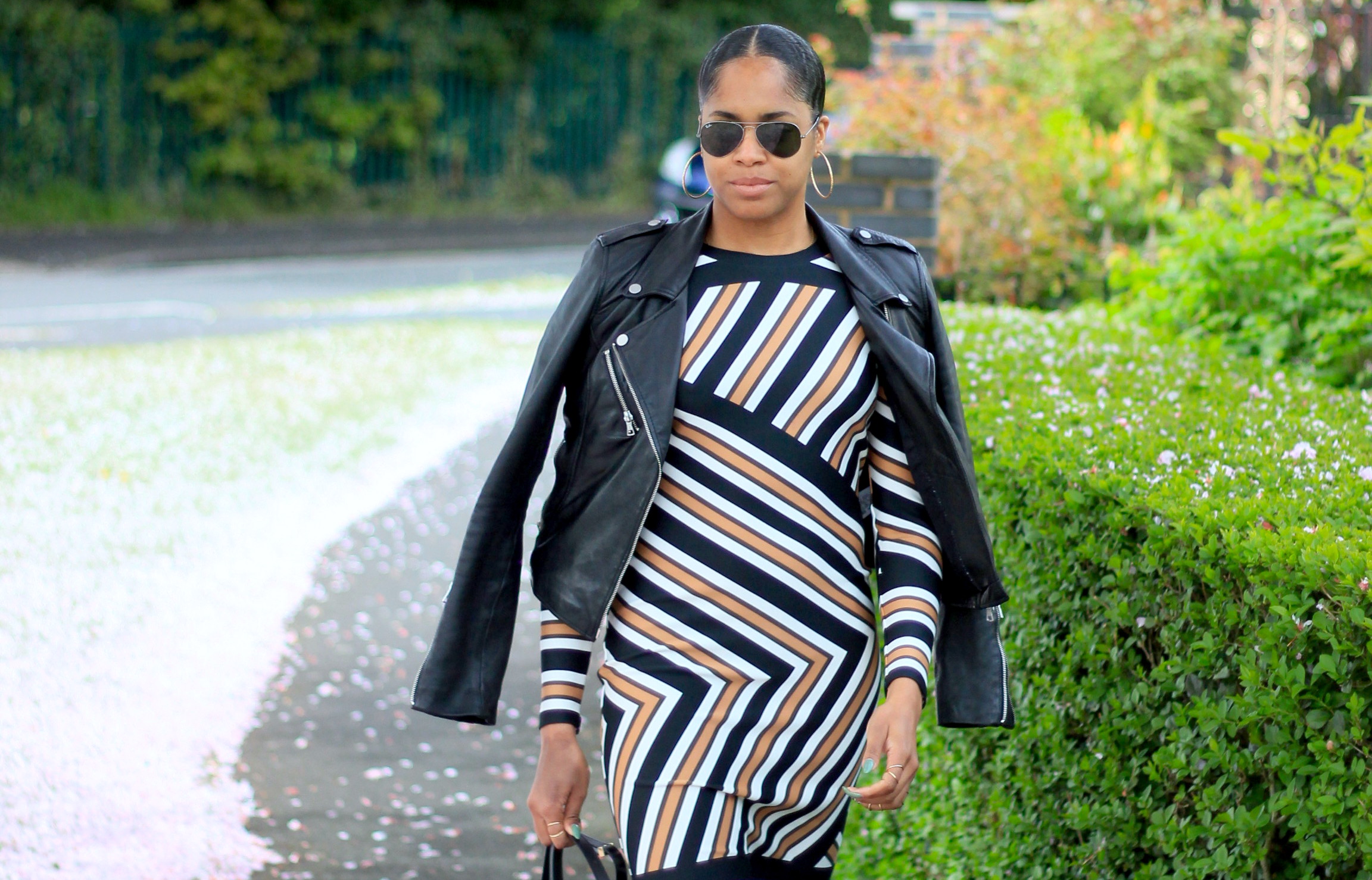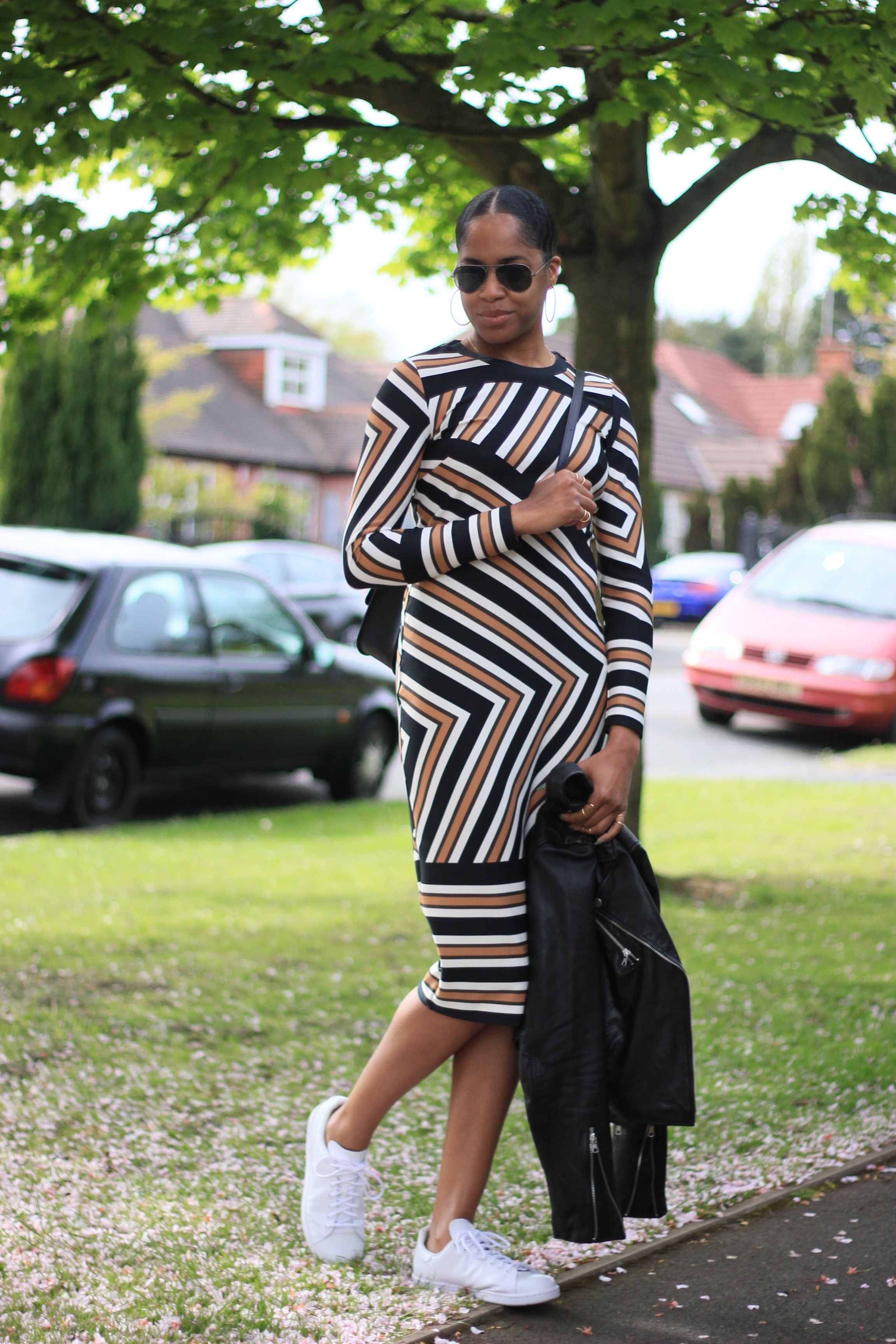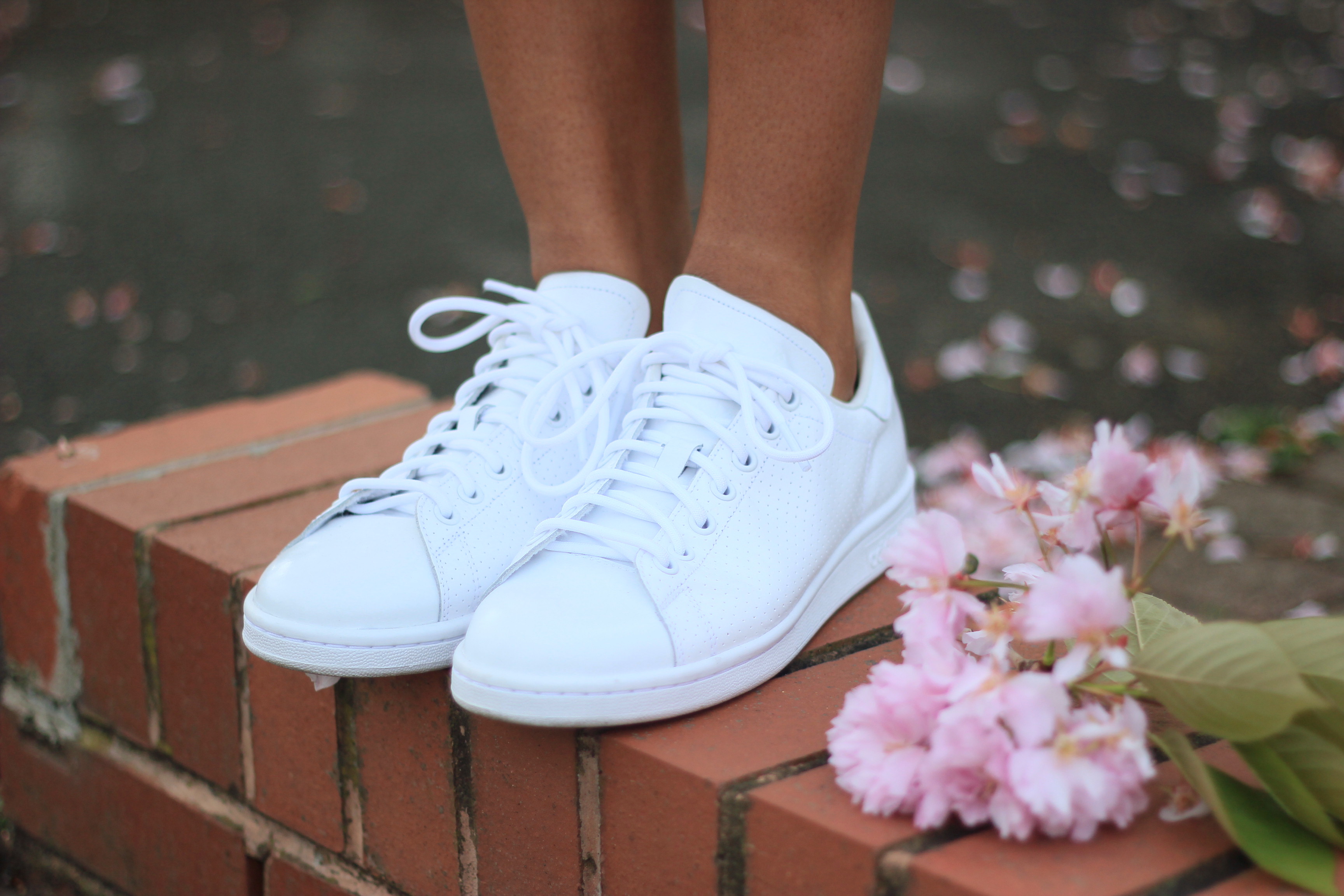 Black Zara leather jacket | Striped Marks & Spencer dress | White Adidas Stan Smith trainers