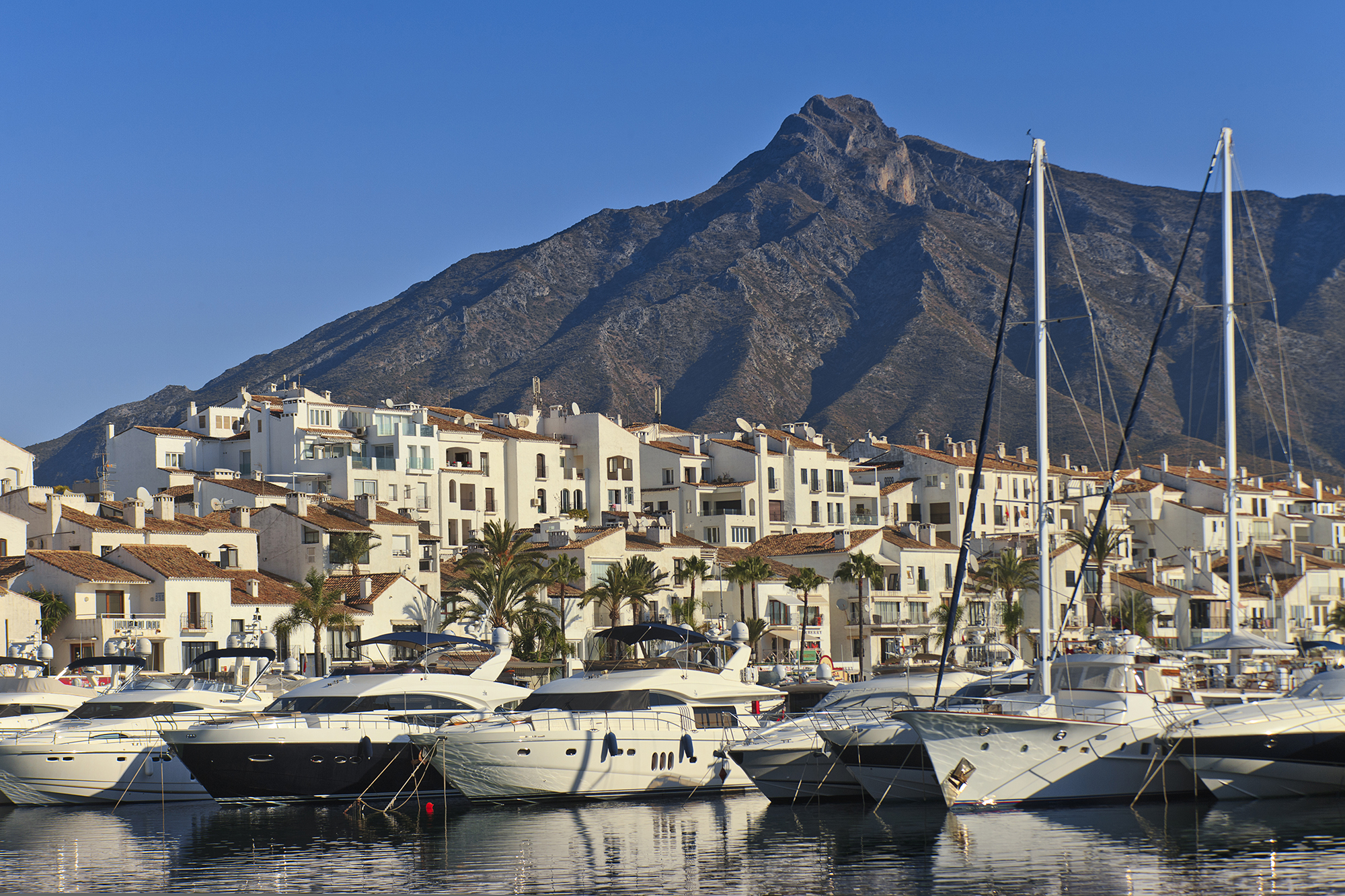 With more than 3000 miles of coastline spanning the mainland, Spain has a beach for all occasions. Some, such as the Costa del Sol or Costa Brava, are familiar holiday destinations—while others are more "costa del secretive," requiring further investigation. Spain is the sunniest country in Europe, with the coast bordering the Mediterranean Sea to the south enjoying more than 300 days of sunshine a year. If you fancy catching some of those rays here's the lowdown on the best beach for you.
See more after the jump!
Go glam
If your kind of holiday involves cocktails, shopping and clean beaches just minutes from the hotel, you can't beat Marbella, on the Costa del Sol. A favourite of film stars and yachties, you'll find Michelin-starred restaurants and local art galleries. Visitors have been enjoying the beaches since the 1950s, behind the backdrop of the Concha Mountains, but if shops hit the spot more than scenery, there are plenty of interesting boutiques to explore along with a bustling antique market every Saturday. Watch out for your (undoubtably high-end) heels on the cobbled streets.
Go native
Despite Spanish tourism hitting an all time high in 2014, with Brits leading the way, there are still places away from the tourist trail. Costa Cantabria sits on the north coast of Spain, an area less established with holidaymakers. The city of Santander offers a lively and authentic Spanish experience, while the surrounding countryside provides a tranquil idyll bordered by spectacular beaches. Head to Playa de Langre to find a vibrant surfing scene. It's also worth noting that the area appeals to nudists, being nice and secluded as it is.
Go party
Spain is a cheap party destination with college friends, hen/stag groups and more mature revellers heading to Alicante and Benidorm on the Costa Blanca. The 'White Coast' offers a variety of lively resorts. Alicante is home to a wealth of party bars and clubs in El Puerto, but there is also a lively scene in the old town, El Barrio (you can see a breakdown of great spots to hit here). Every summer, music, dance and theatre runs for two months at Paseo del Puerto entertaining tourists and locals alike.
Go explore
The region of Asturias sits next to Costa Cantabria to the North of Spain. It is famous for rugged coastal cliffs and an emerald-green sea. Further inland, the Cantabrian Mountains form the natural border of the region and offer scope for walking, climbing, caving and even skiing in the winter. The picturesque coastline is scattered with natural sea caves and remote beach coves just asking to be explored.
Go relax
The Costa Brava, or 'Wild Coast', stretches up to the Southern border of France. The sandy beaches and scenic coastline have made this region a top tourist destination for decades, yet it still offers unspoilt charm and traditional fishing villages dispersed amongst the tourist hotspots. Here you'll find beautiful beaches fringed by pine trees, and never far from home comforts.
Spain is just a short flight away from the UK and offers a holiday for everyone. For more Spain travel information, check out Holiday Hypermarket's travel guide, the Spain summer holidays guide by the Telegraph, or this list of collected tips for travelling the Spanish coast.
Image credit.
Author:
Emma Waight is a retail researcher and freelance writer specialising in consumer behaviour.