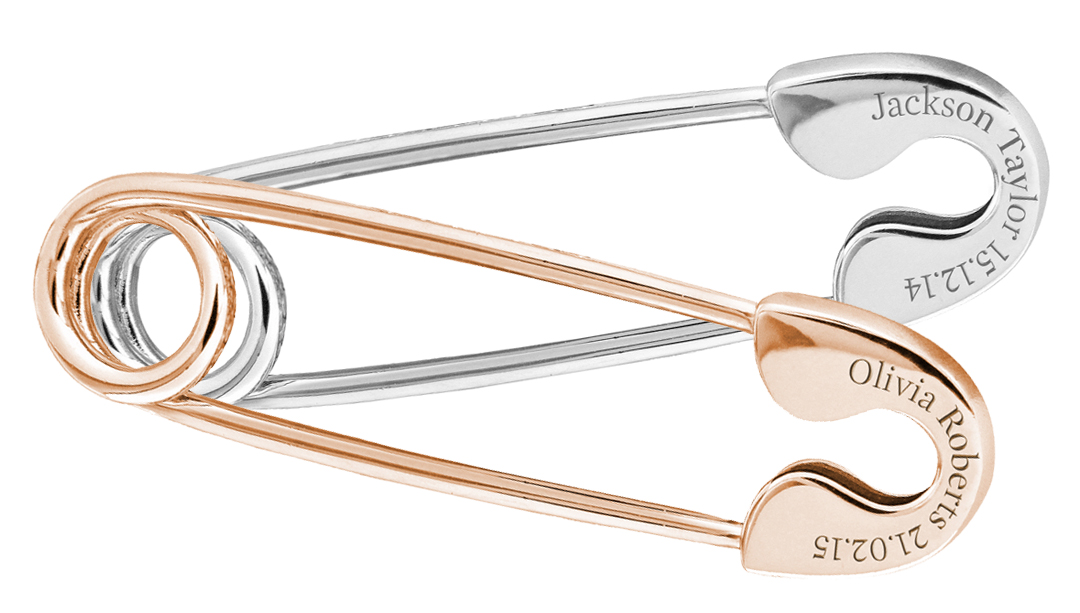 I think I'm a bit of a punk deep down inside, because I've been obsessed with studs, spikes, and safety pins for as long as I can remember.  I'd like to think of myself as a chic punk though; I have various fabulously studded items, as well as a Christian Dior safety pin with Dior charms hanging off of it, lying around somewhere at home.
So with that being said, you can imagine my delight when I saw this personalised safety pin from True Rocks.  Not only is it personalised but it's also available in three finishes – sterling silver (£200), yellow gold plated (£220), and rose gold plated (£220)!!!
While it is a working safety pin, as in it opens and closes at your command, it also comes on a beaded chain to wear as a pendant.  Just so you know rose gold is my fave, for anyone that wants to get this for me, and either "Cyrena Monique" or "Freak Deluxe" will suffice!  OK, if not for me, get it for yourself or a loved one.  You can even get your name and date of birth if you like, so why not get it as a keepsake gift for a new baby.  They can wear it and admire it when they're older.
Get yours from True Rocks online, which finish will you go for?