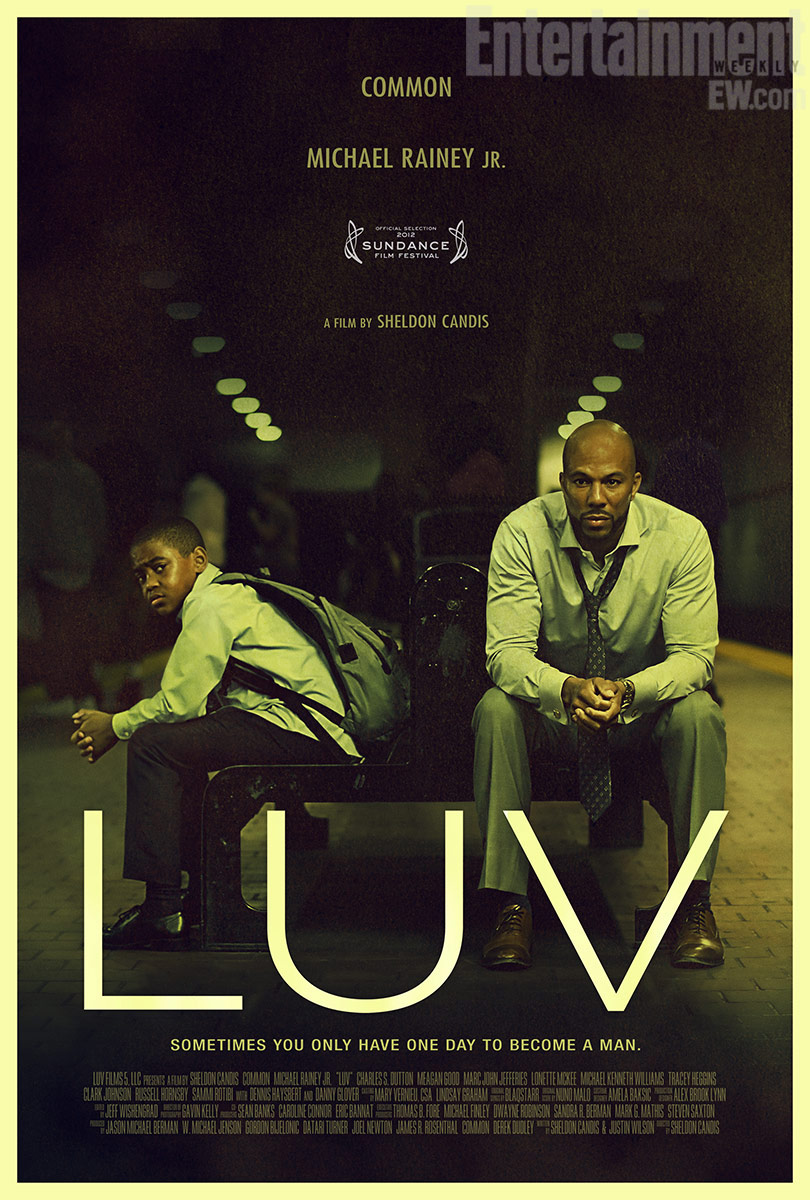 Just watched the trailer for the new Common flick "LUV" and it captured me right off the bat! This film was part of the Official Selection at the Sundance Film Festival 2012, and I can definitely see why! Centered around 11 year old Woody Watson (Michael Rainey Jr.) growing up in Baltimore being raised by his Grandmother (Lonette McKee), due to his mother being in rehab and his father being out of the picture. He gets a crash course in what it means to be a man when he spends a day with the uncle he idolises. Uncle Vincent (Common) recently returned home from spending 8yrs in prison and is determined to straighten out his life by opening his own restaurant. He is soon pulled back into the world he's trying to escape and Woody has to decide whether to follow his hero or become his own man.
This poignant and gritty coming-of-age story was directed and co-written by Sheldon Candis and also stars Danny Glover, Dennis Haysbert, and Charles S. Dutton. LUV is released November 9th in the US; I for one can't wait to see it, but the big question is – will it make it across the pond to our UK shores?
Like this? Why not try one of these too!